March Madness is back tomorrow and it's Friday. We're all winners here.
For Porsche, one big transition may inspire another. The carmaker is flirting with the idea of an IPO to fund a push into electric vehicles.
Porsche AG CEO Oliver Blume seemed to debate the idea in public with the CEO of its parent company, Volkswagen AG, with Blume saying on March 19 that an IPO is an "interesting" idea. VW CEO Herbert Diess later said "there was no immediate need" for an IPO to fund the electric transition.
Volkswagen AG is undertaking its own $87 billion push into electric vehicle manufacturing and software. Porsche, like other automotive powerhouses, has shown its embrace of cleaner power through high-profile racing.
Porsche returned to the all-electric Formula E race in the 2019-2020 season with its 99X model. The series, which takes place across diverse locations that are directly impacted by climate change, resumes in April.
Nissan recently committed to Formula E electric vehicle race series through 2026.
BMW has also simultaneously gone into EV racing and consumer production.
Porsche also recently sought to juice sales of its electric Taycan model by adding it to the models available in its subscription service, in which customers pay a monthly fee and can swap their vehicle for other models.
Electric vehicles emit more tons of carbon dioxide in production, but they break even with gas-powered cars at around 20,000 miles and trounce other cars in efficiency over the life of the vehicle, per the Wall Street Journal.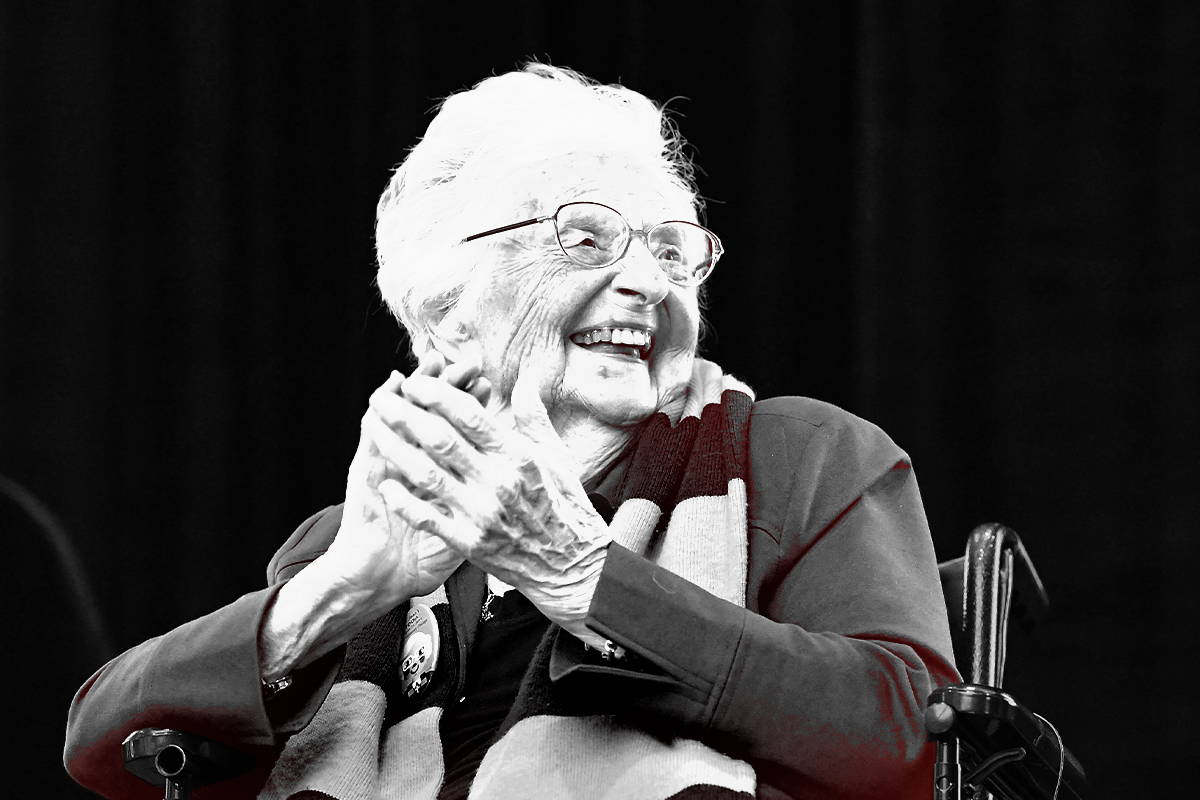 Loyola Chicago upset No. 1 seed Illinois in the NCAA tournament this week, advancing to the Sweet Sixteen. If you're not familiar with the Ramblers basketball program, there's still a good chance you've heard a thing or two about Sister Jean.
The team chaplain since 1994, Sister Jean has been known locally in Chicago for many years — she was honored with "Sister Jean Day" in 2012. Her national presence grew when the 11th-seeded Loyola team reached the Final Four in 2018.
She has become a symbol so popular that the Loyola bookstore sold almost 19,000 of her bobbleheads in 2018, a number which included orders from all 50 states. At the time, Sister Jean bobbleheads from 2011 were listed on eBay for $300.
Naturally, this year's tournament has been a bit different for Jean Dolores Schmidt.
The 101-year-old has given her famous scouting report by video conference this season due to COVID-19. But this isn't the first global pandemic Sister Jean has lived through — she was born during the Spanish flu crisis.
After receiving both vaccine doses and following COVID-19 protocols, Sister Jean was granted permission to attend the tournament this year, allowing her to see the men's team for the first time since she was sent home from campus last March.
The bobbleheads are back with a new model Sister Jean is "truly honored" to see. More than 2,000 have been sold for $25 apiece. Sister Jean refuses to pocket any of the proceeds, which instead go to Loyola's athletic department and her religious institute.
SPONSORED BY HYPERICE
Building a Baseball Legacy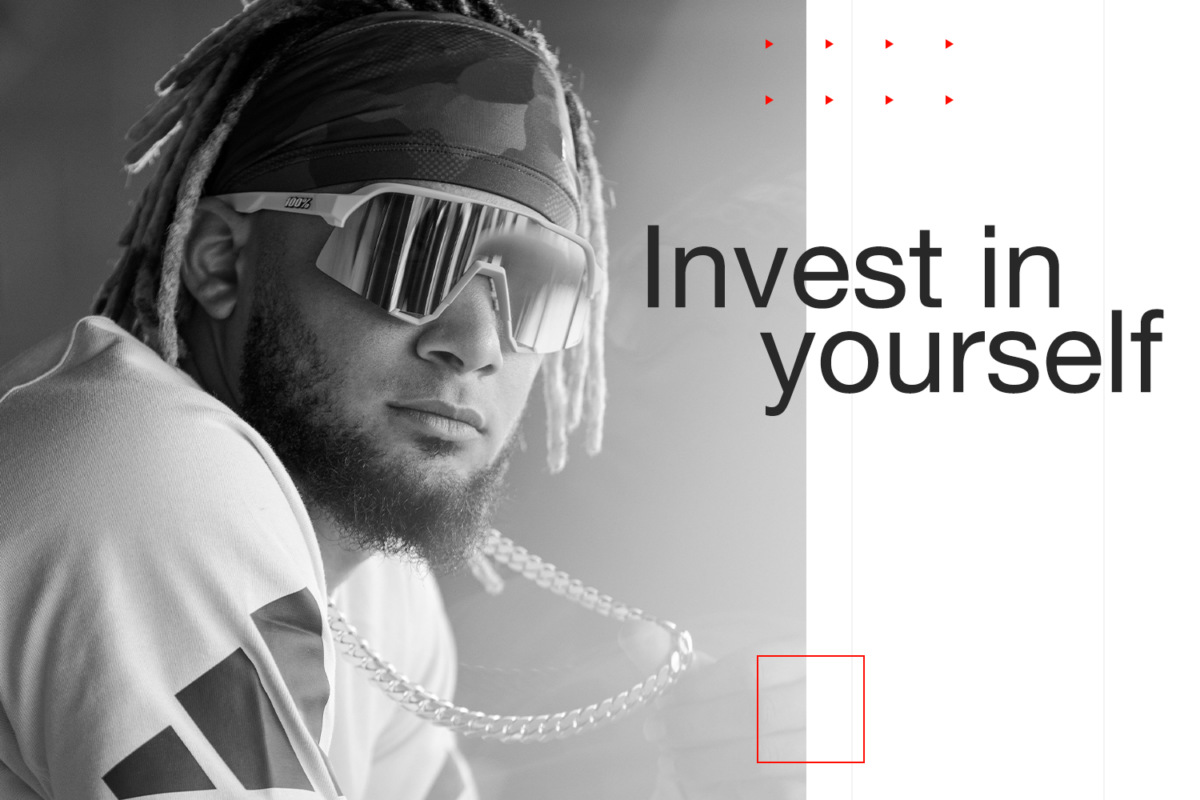 At just 22 years old, Fernando Tatis Jr. has burst onto the scene, both on and off the field. The 2020 All-MLB First-Team shortstop plays with passion and joy that has made him a fan favorite and offered him business opportunities most players his age do not see. 
Fernando is one of many athlete investors in Hyperice, the industry leader in recovery technology. In an exclusive Q&A series, Invest in Yourself, Fernando and other superstars share how they are investing in themselves and taking their talent and fortune to the next level. 
In his own words, Fernando shares his daily routine, what it's like playing without fans, and how having a professional athlete as a father has shaped him into the person he is today.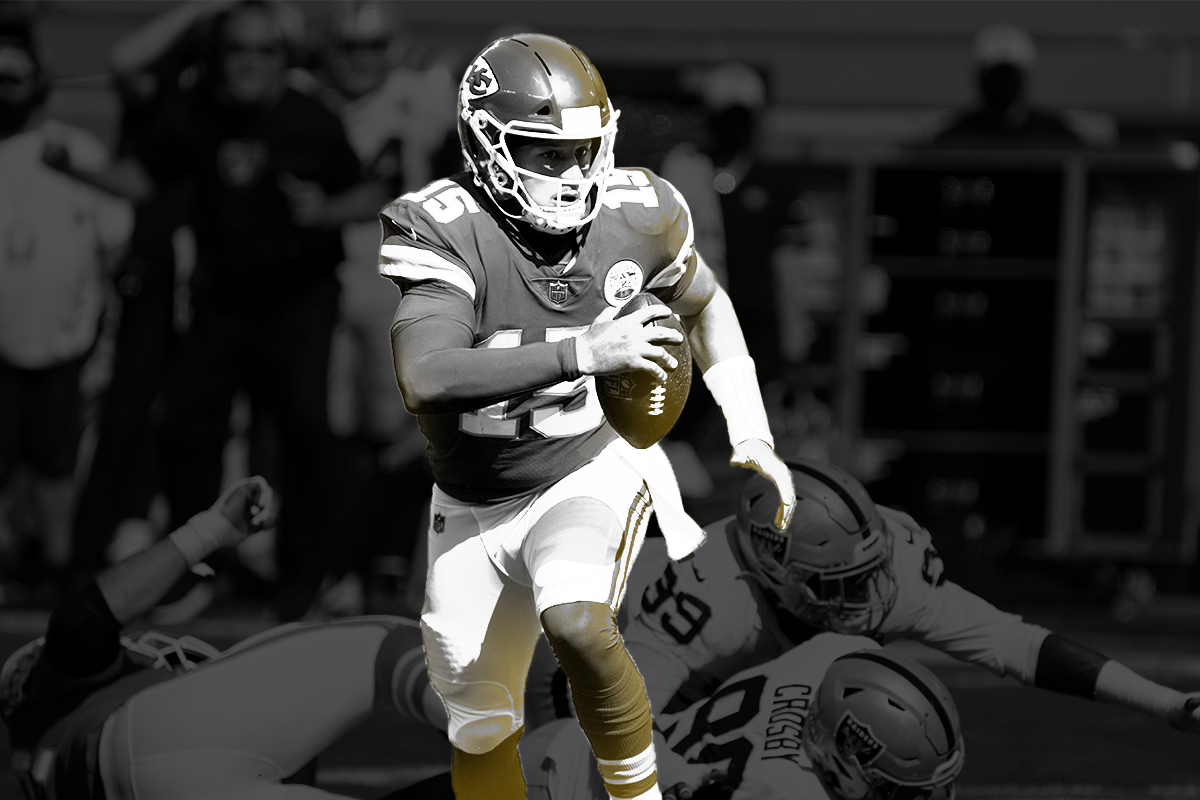 Streaming is swiftly overtaking traditional television networks with help from major brands like the NFL, and now the old guard is scrambling to pivot.
The latest round of NFL media deals had the traditional players, but also included their streaming platforms, namely ViacomCBS's Paramount+, NBC's Peacock, Disney's ESPN+, Amazon Prime Video, and Fox's lesser-known Tubi.
Legacy broadcasters like ViacomCBS are seeking to use live sports, especially the NFL, to entice users onto their streaming platforms.
Tubi, which said it had 25 million monthly active users in December, will offer both Fox Sports broadcasts and game recaps.
A related balancing act is how each will mix advertising and subscription revenue in their streaming services.
Tubi is free and entirely ad-supported. Paramount+ has an ad-supported tier for $4.99 a month and an ad-free one at $9.99 which includes additional sports and other content. Peacock, which had 33 million subscribers at the end of 2020, was one of the first streaming networks to incorporate ads but initially limited them to five minutes an hour.
Amazon has the unique ability to retarget customers who saw ads during a game with a display ad for the same product. The tech giant is also leveraging its exclusive rights to "Thursday Night Football" for a merchandising deal with the NFL.
In a year where sports TV viewership has dropped across the board, streaming platforms are looking to reach audiences traditional television may have lost.
March Madness Live, the NCAA men's tournament streaming platform, is looking to engage viewers not only with their slate of games, but also with a new look and interactive features.
"We're not only the first screen, but we're also the second screen," Turner Sports SVP of Digital Hania Poole told FOS.
Live streams during the First Four games saw "double-digit increases" from 2019, according to Turner. In the first week of the tournament, March Madness Live's "connected device use," or viewership through platforms like Apple TV or Roku, has grown 5% since 2019.
Viewership for the first weekend of the NCAA men's tournament in general, however, dipped about 3% since 2019. Poole said before the tournament that she had "modest" expectations this year for viewership, so that isn't surprising.
Poole's team has specifically continued to "lean in" to bracket features on the platform, she said. Research found that consumers were more likely to watch games if they were engaged with brackets. "It's just more connective tissue to the tournament."
Pandemic cancelations have made it harder for viewers to get into a "rhythm" to watch college basketball, which has made viewership suffer, Poole explained. The absence of "blue bloods" like Duke, Louisville, and Kentucky this year also contributes to the drop.
"Even people who hate Duke like to show up to watch them lose," Poole said.
SPONSORED BY TEAMSNAP
Using Technology to Organize Your Season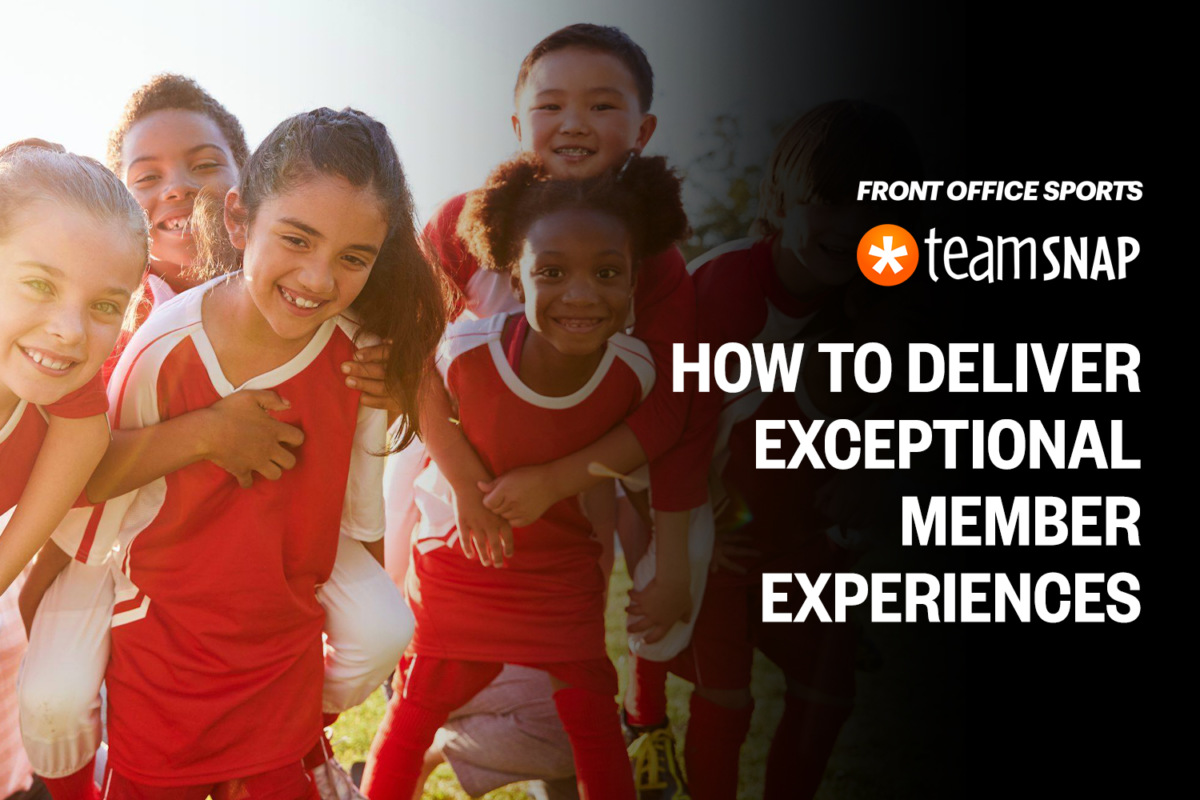 As sports and group activities slowly make a comeback, sports organizers and coaches need to prepare and adapt to our highly tech-centric, post-pandemic world.
Register for our Partner Showcase on Tuesday, March 30 at 1PM ET, as Damien Offord, Director of Product, Sports Orgs and Vanessa Alejandro, Customer Service Manager at TeamSnap share their philosophy for creating innovative member experiences and how technology plays a key role in solving customer problems.
Key discussion points include:
The Impact Of Health & Safety Communication & Tracking 

TeamSnap's Easy-To-Use Payment Collection & Management
Plus, an exciting upcoming product news! Register now!
Which sports podcasts are you listening to the most these days?
In a reply to this newsletter, please include your name, title & company and we will feature the top responses in an article on the FOS site.
Last Friday, we asked readers for their favorite sports movie and got responses ranging from Rocky and Hoop Dreams to Remember The Titans and The Sandlot.
Thursday's Answer
54% of respondents have watched at least one NBA game this season.