The Dodgers and Lakers didn't get their championship parades in Los Angeles thanks to COVID, but the Rams, their fans, and the city finally got to celebrate a title today.
The PGA Tour Won't Suffer an Exodus for SGL Anytime Soon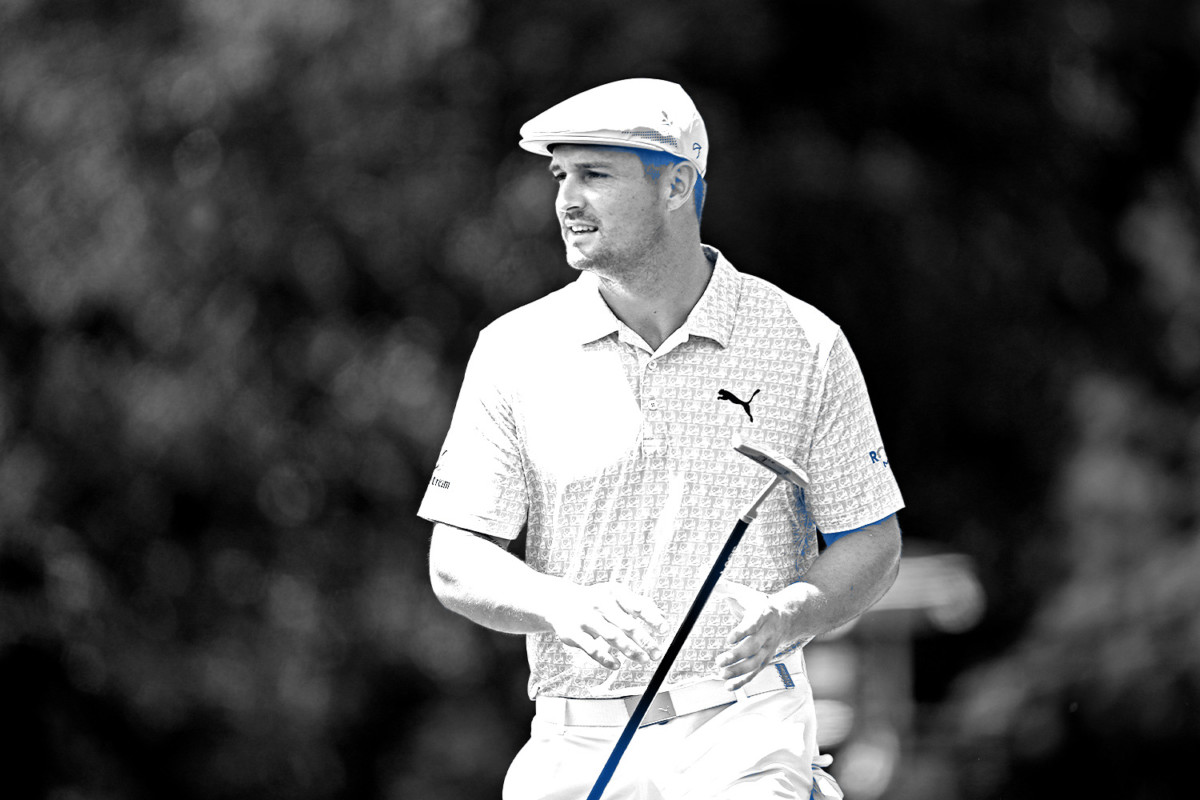 At the height of its popularity, the PGA Tour has no serious rival — but it could lose some of its starpower.
On Tuesday's "Stripe Show" podcast, PGA Tour golfer Kramer Hickok claimed that 17 Tour players have already committed to the Saudi-backed Super Golf League venture.
Later in the day, reports began circulating that Bryson DeChambeau and Phil Mickelson would be leaving the PGA Tour. Lee Westwood has already confirmed an NDA with the SGL.
The PGA Tour may not be panicking, but it has reacted to the SGL's flashy promises.
The SGL is rumored to have offered DeChambeau anywhere between $135M and $240M to join. He has denied all rumors of his involvement.
In November, the PGA Tour announced that the FedEx Cup bonus pool and championship prize would increase for the 2022 season from $60M to $75M, and from $15 million to $18 million, respectively.
Tour commissioner Jay Monahan threatened to ban players for life if they leave.
Perhaps the ultimate question is how jumping ship affects major eligibility. If the SGL can't guarantee its players major access — even those with lifetime exemptions — the concept won't have legs.
Ultimately, the PGA Tour is simply too strong — without a mass exodus of players, it isn't going anywhere.
Collin Morikawa, Tiger Woods, Rory McIlroy, Brooks Koepka, and Justin Thomas have all gone on record in support of the Tour.
Can Giannis Grab This Season's Scoring Title, MVP, and Championship?
Giannis Antetokounmpo has a chance at a basketball version of a "triple crown" — a title, a scoring title, and an MVP.
With his 50 points in Tuesday's win against the Pacers, the Bucks' superstar became the NBA's top scorer (29.4 PPG). Giannis shot 17-21 from the field — the fourth-fewest attempts ever in a 50-point performance.
And just like that, the defending champions (36-23) are only 1.5 games back from the 1-seed. Meanwhile, Giannis is the third-favorite to win MVP (+400*).
The Bucks' success — and long-term strategy — will be tied to Giannis.
They gave him a five-year, $228 million supermax in 2020.
His $39.3 million annual salary makes him the eighth-highest-paid player in the NBA this season.
He has a player option in 2025-26, when he'll only be 32, and he'll be a UFA in 2026.
The front office continues to build around him despite a hefty $161 million payroll. They traded for three-time All-Defensive big Serge Ibaka at the deadline as potential compensation for the injured Brook Lopez, and they're also in play for veteran guard Goran Dragic.
Giannis could become only the sixth player in NBA history to win the scoring title and championship in the same season. The last two players to accomplish the feat: Michael Jordan and Shaquille O'Neal.

The one caveat — Milwaukee has the toughest remaining schedule of all 30 teams.
SPONSORED BY 500 LEVEL
Represent NBA All-Stars With Style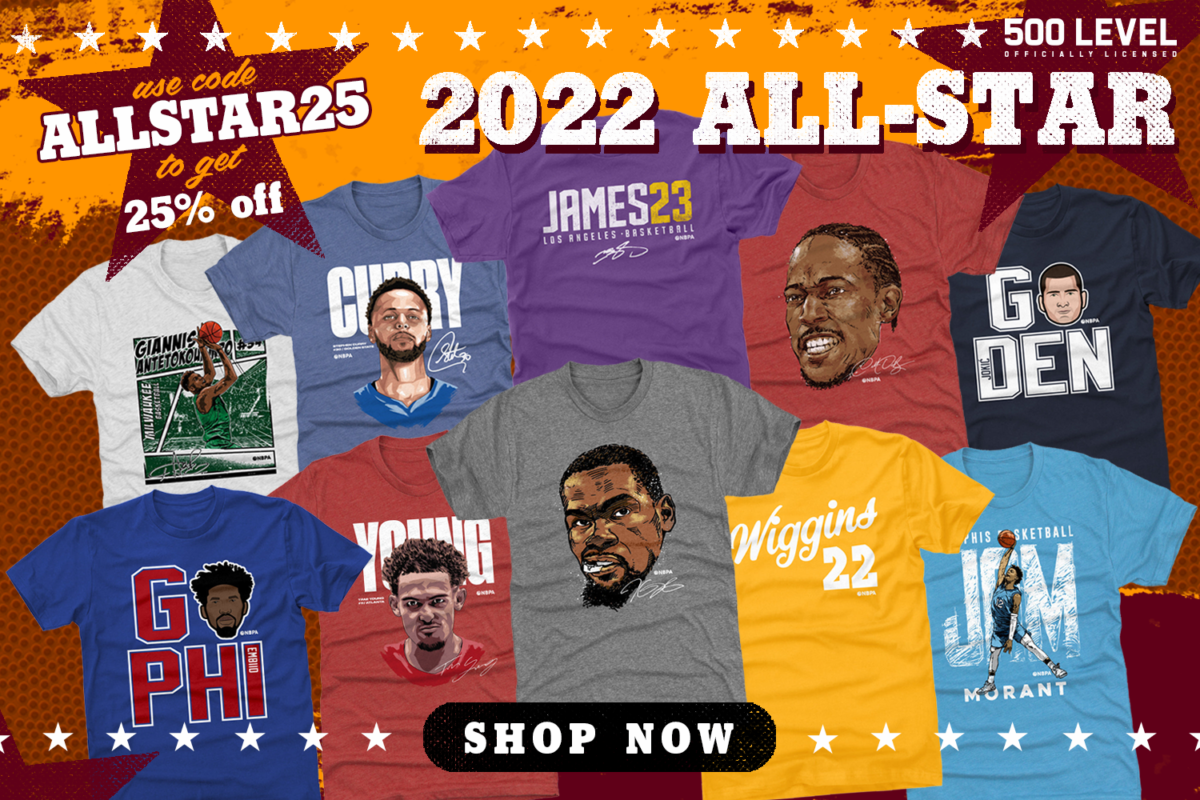 Whether you're watching in the comfort of your own home or you're making the trip to Cleveland for the weekend, NBA All-Star Weekend is about representing your favorite players.
What better way to represent than to rock gear that's officially licensed by the NBPA, but designed by fellow die-hard fans? That's what 500 LEVEL is all about – it's a sports fan shop made by the fans, for the fans. All designs are made by passionate sports fans from around the globe in order to sell to you!
From KD, LeBron and Giannis to Steph, Ja and Luka, 500 Level has custom designs for every NBA All Star. Order yours today and represent your favorite All-Star in style.
Sidney Crosby Joins 500 Club, But Is He Worth $156M?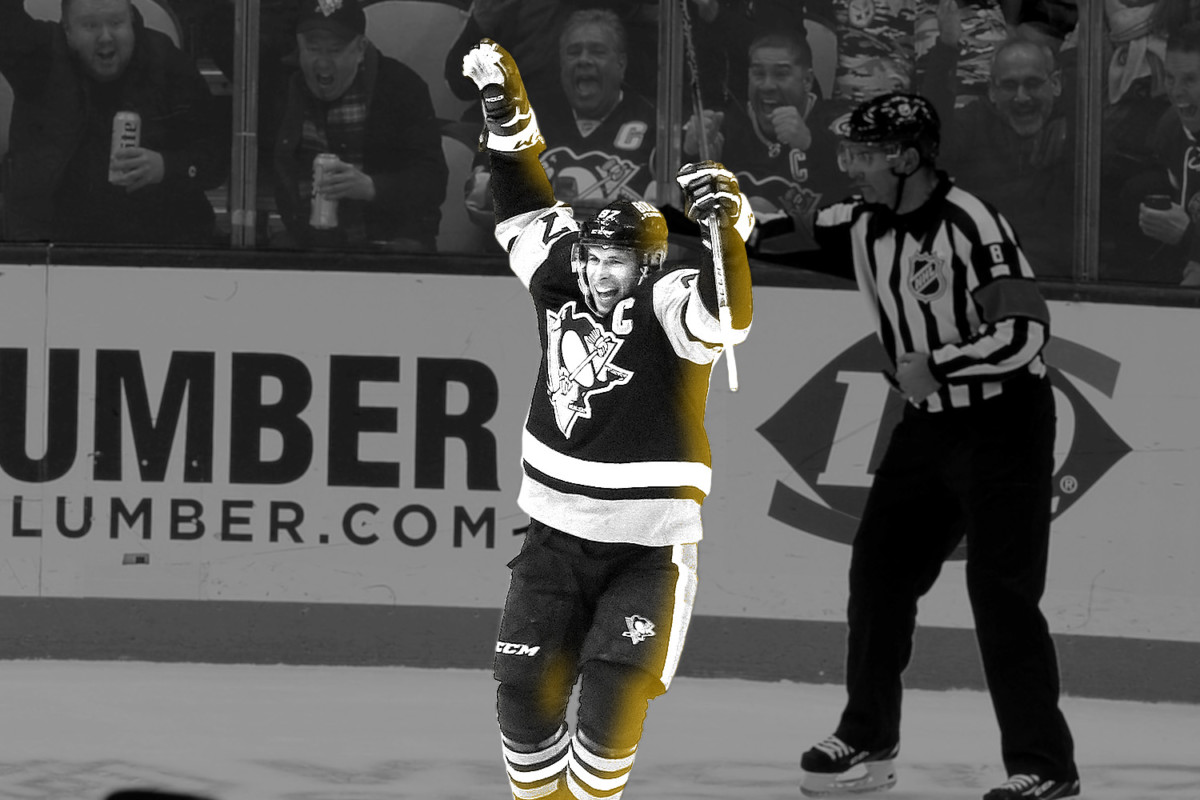 On Tuesday, Sidney Crosby scored his 500th career NHL goal in the Penguins' 5-4 victory over the Flyers, becoming the 46th player to reach the milestone.
He's a surefire Hall of Famer, but this latest achievement is deceptively underwhelming — he's only the 25th-fastest to reach 500 (Wayne Gretzky did it in 575 games) — and injuries have kept him from reaching truly stratospheric heights.
Has the 2005 No. 1 pick truly justified the $156 million Pittsburgh will have committed to him by the time his current contract expires?
The 34-year-old has missed nearly 200 games in his 17-year career. 
Though his 871 assists are second-most among active players (Joe Thornton, 1,106), he ranks just 24th all time.
However, he ranks seventh in NHL history in points per game (1.273).
He was the seventh-fastest in league history to reach both 500 goals and 800 assists (1,077).
Those missed games have likely robbed Crosby of the chance to become just the second player behind Gretzky (2,857) to record 2,000-plus career points. He has three years remaining on the 12-year, $140.4 million contract extension he signed in 2012, at which point he'll be 37.
With a resume that includes three Stanley Cup championships and two gold medals for Team Canada, Crosby is a generational talent and the face of the franchise — though Mario Lemieux remains the GOAT in Pittsburgh.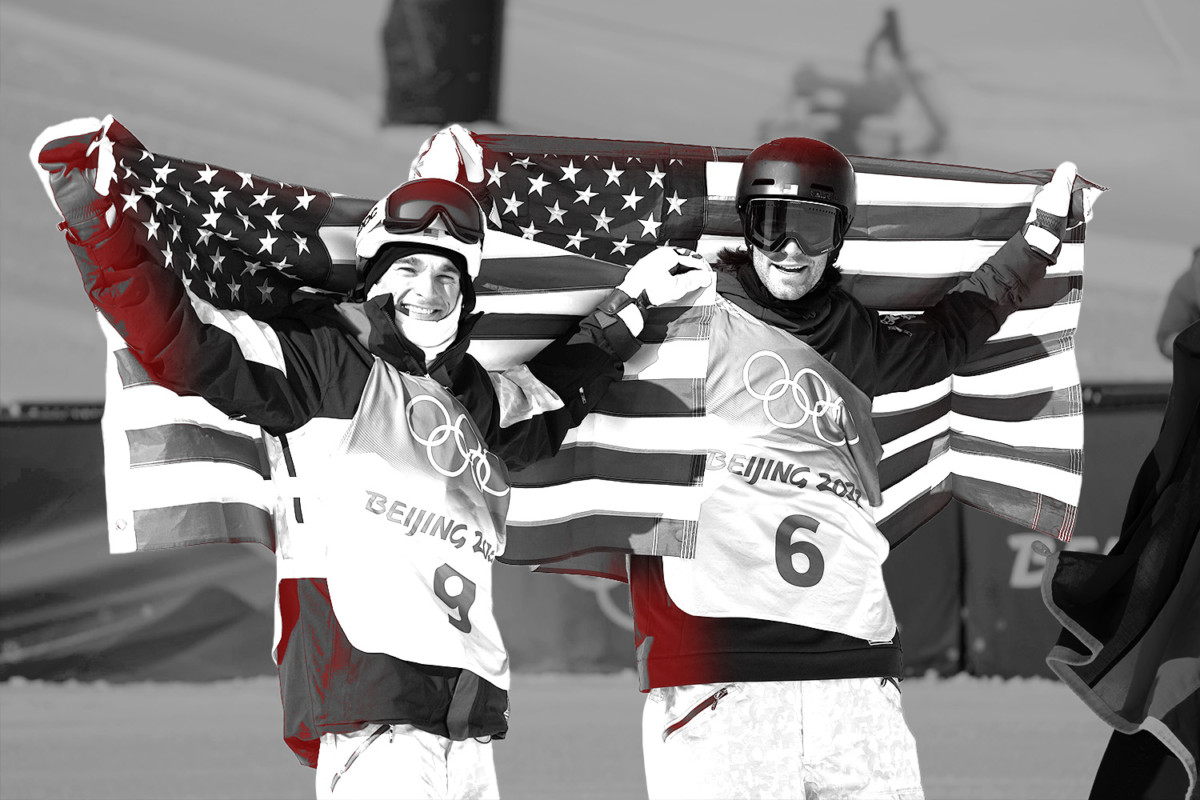 Olympics: The United States' Alex Hall and Nick Goepper won gold and silver, respectively, in the men's freeski slopestyle; American men have won six of the nine medals awarded since the sport was added in 2014. Also: The U.S. men's hockey team was eliminated with a 3-2 quarterfinals loss to Slovakia, and Sweden eliminated Canada.
NFL: The Bengals have given head coach Zac Taylor a contract extension through the 2026 season. Also: The Vikings named Kevin O'Connell head coach.
MLB: Juan Soto turned down a 13-year, $350 million contract from the Nationals, per ESPN. At 23, Soto might be in line to earn the first $500 million deal in American pro sports. Also: Ryan Zimmerman announced his retirement after 16 seasons — all with the Nationals, during which he led the franchise in games, hits, home runs, and RBI.
NBA: Commissioner Adam Silver said New York City's vaccination mandate "doesn't quite make sense." The mandate has prevented Kyrie Irving from playing home games at Barclays Center, while still allowing opposing players who aren't vaccinated to play there.