A Kobe Bryant card was sold privately last week for $2 million, the highest price for a Mamba card. The only other players to command that number: LeBron James, Luka Doncic, and Michael Jordan.
Pelicans Face a $181M Conundrum with Zion Williamson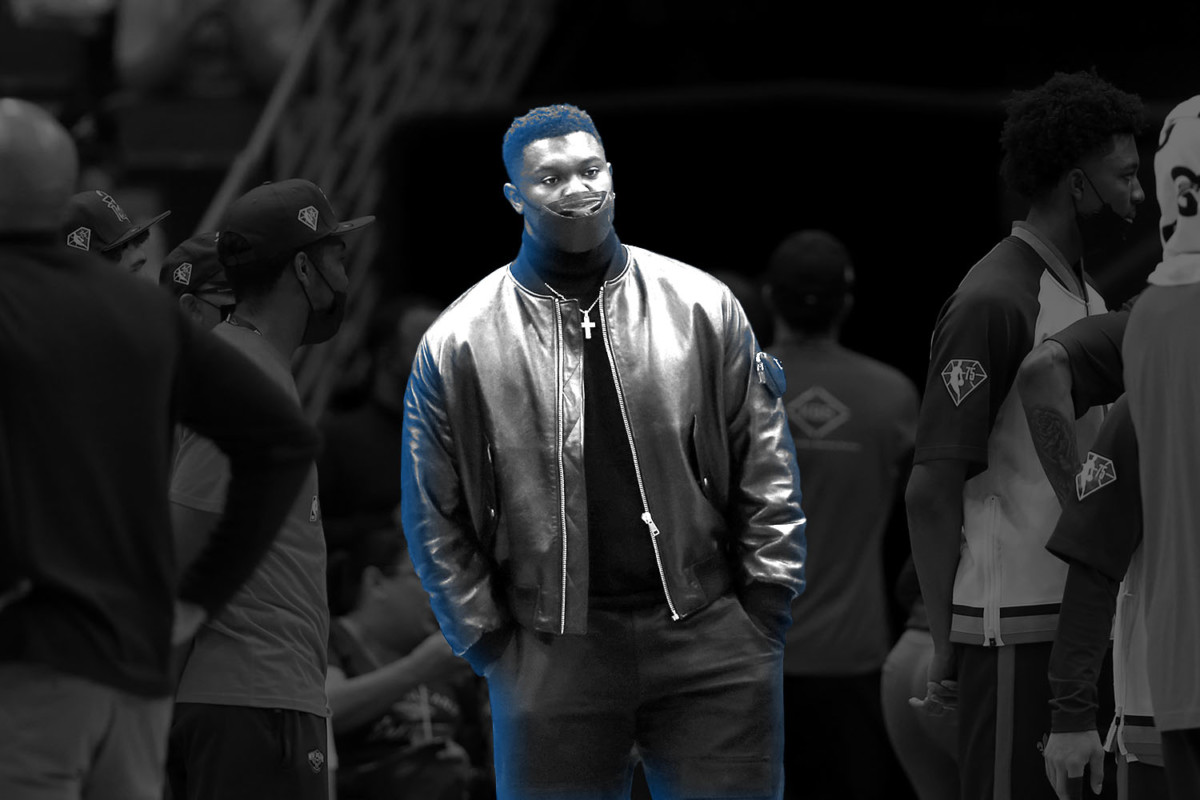 At All-Star Weekend, the Pelicans' newly acquired star CJ McCollum told the TNT crew that he hadn't spoken to New Orleans' franchise player.
On Tuesday, JJ Redick described his former teammate as "detached." After recurring injuries all season long, Zion decided to rehab privately, away from the team.
At 21, it's too early to call him a bust, but in two seasons, the former No. 1 pick has played a total of 85 games in which NOLA has gone 40-45.
Now that Zion is months away from being eligible for a rookie max extension, the Pels must consider whether they want to pay him, let alone build their future around him.
He is in the third season of his rookie deal (four years, $44.3M).
This offseason he's eligible for a five-year, $181 million extension ($31.2M annually).
If no extension is signed, he'd be a restricted free agent in 2023.
He could sign a one-year, $17.6 million qualifying offer for the 2023-24 season, making him a UFA in 2024.
The Pelicans simply can't afford to lose him for nothing, hence the recent trade rumors.
New Orleans (23-36) is wasting another season despite a talented cast around Williamson — namely Brandon Ingram, Jonas Valanciunas, and now McCollum.
Williamson was viewed as a savior in 2019, but his time in NOLA is ticking. And if he can't stay on the floor and continues to be a distraction, will another team be willing to take a risk?
Phil Mickelson Has More To Lose Than Sponsors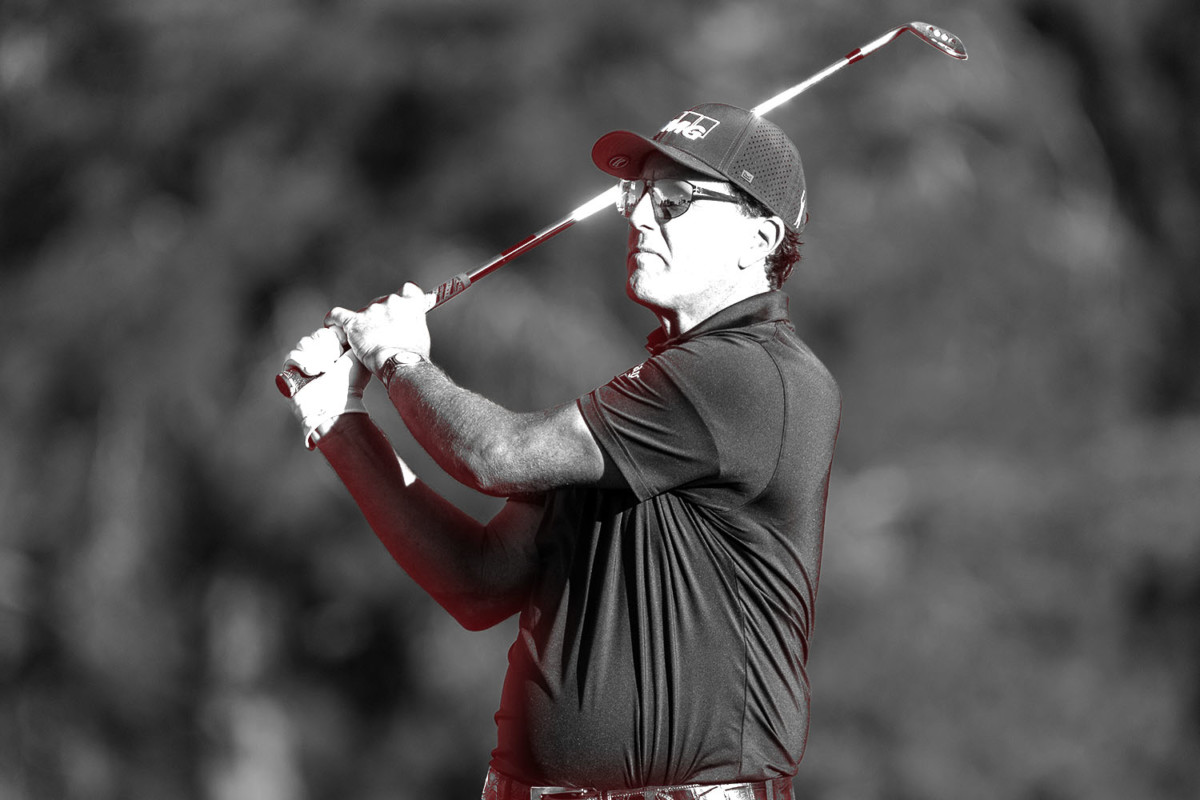 Embroiled in controversy for comments regarding the breakaway Saudi-based Super Golf League, Phil Mickelson announced that he needs "some time away" from golf.
On Tuesday, Mickelson apologized for saying he would look past Saudi human rights violations if it would help force changes to the PGA Tour's distribution of money.
An extended leave would only exacerbate his recent drop to No. 183 in the FedExCup standings and No. 41 in the world — plus, he's missed the last four Tour events and would be unprepared for the rapidly approaching Masters.
It's not only the prospect of his legacy taking a hit, but also his net worth, thanks to the exodus of a pair of sponsors.
His 45 career victories are tied with Walter Hagen for eighth all-time (Tiger Woods and Sam Snead top the list with 82).
He is tied for 12th all-time with six major wins (Jack Nicklaus is No. 1 with 18) and famously still needs to win the U.S. Open for a career grand slam.
He was Forbes' 29th highest-paid athlete in 2021 ($41M) with $40M in endorsements. He has made $800M in endorsements over his career.
Parent company Heineken pulled its Amstel Light deal, and longtime sponsor KPMG severed ties with Mickelson.
Mickelson ($95M) is second only to Woods ($121M) in career earnings and has added just $140,608 this season.
In his four starts this season, his best finish was a T30 at the Sentry Tournament of Champions in January. That was followed by missed cuts at The American Express and Farmers Insurance Open.
SPONSORED BY GEORGETOWN UNIVERSITY
Master's in Sports Industry Management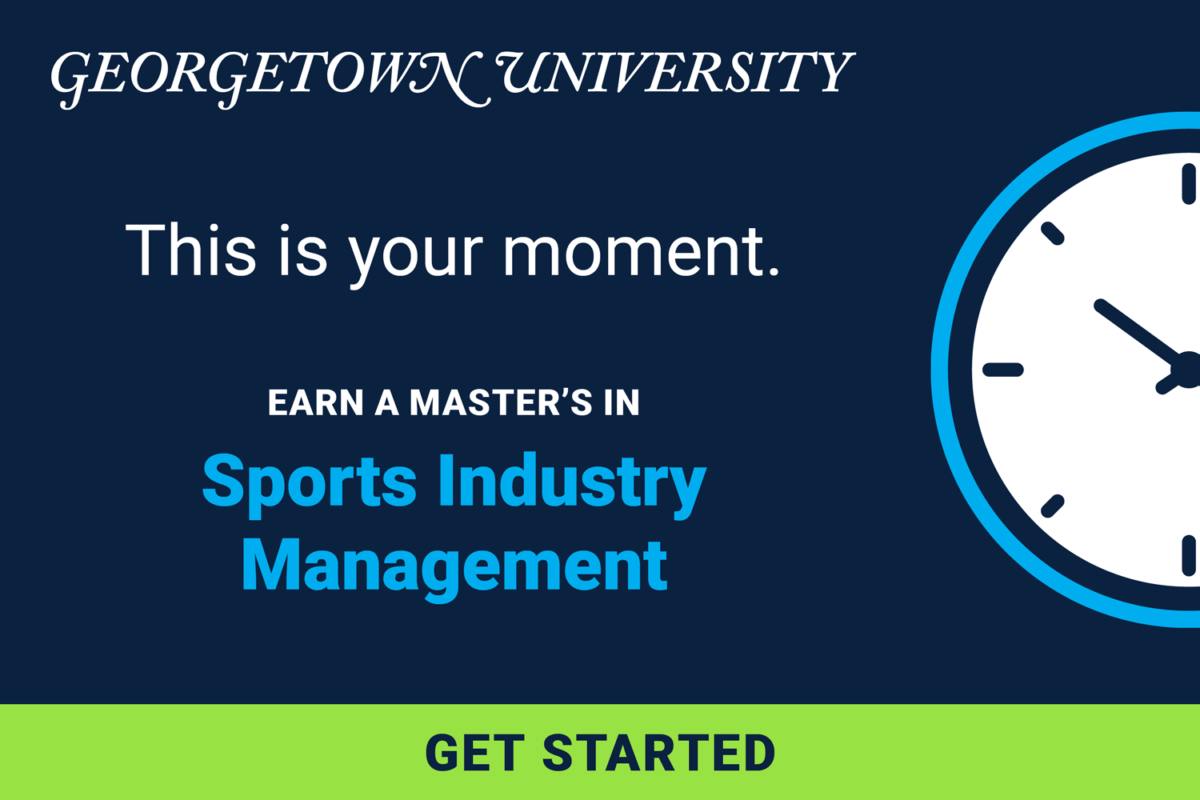 Looking to accelerate your sports career? 
Georgetown University's Master of Professional Studies in Sports Industry Management will help develop your communication, business, and leadership skills that place you in high demand in today's job market.
In this program, you'll engage with industry practitioners from top organizations both inside and outside of the classroom. The program offers flexible options to take classes online, on-campus, or through a combination of both.
Join their virtual panel on Wednesday, March 2 at 12 p.m. ET as alumni and faculty discuss industry trends and share their professional experiences.
Juventus' New $79M Transfer Is Already Paying Off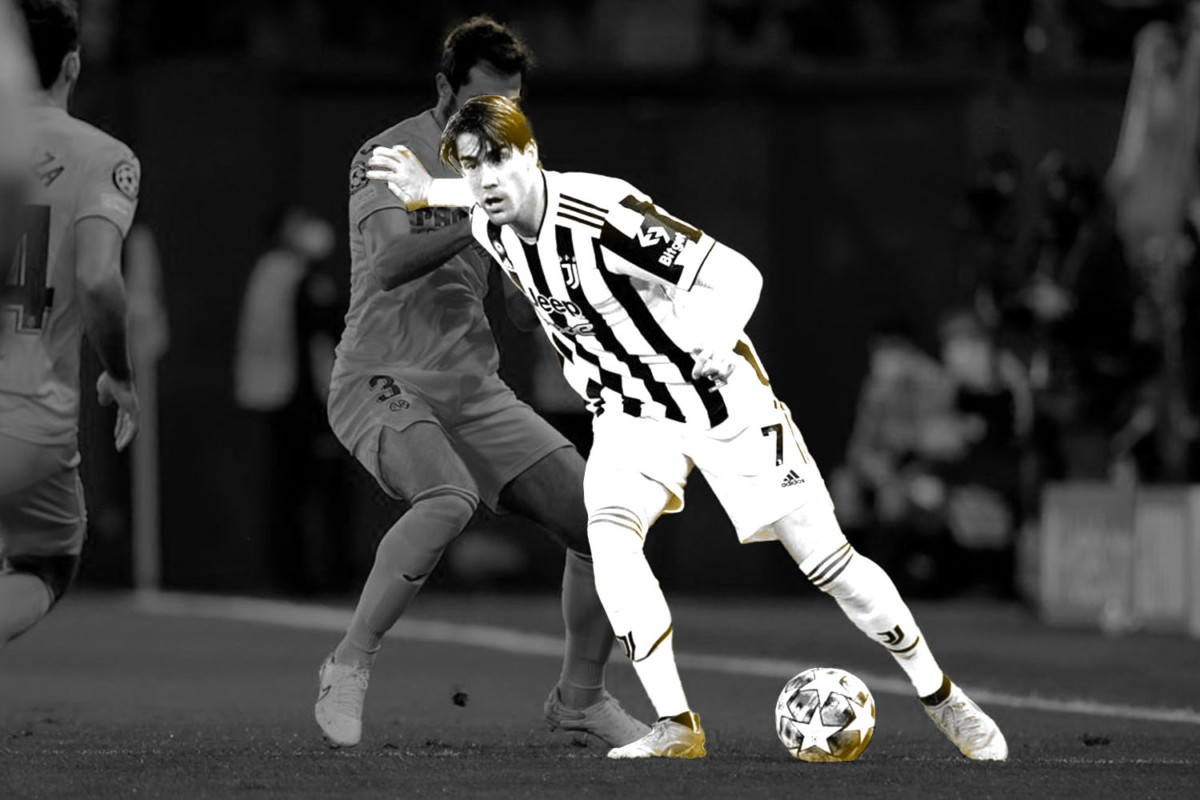 It didn't take long for Dusan Vlahovic to make his mark for Juventus in the UEFA Champions League.
In Tuesday's Round of 16 first leg, the Serb scored 32 seconds into the Bianconeri's 1-1 draw with Villarreal — the fastest goal in a UCL debut.
For a team decimated by injuries and the departure of Cristiano Ronaldo, the 22-year-old is expected to be worth every penny of the $79 million Juve agreed to pay Fiorentina for his services in January.  
The deal between the two Serie A clubs runs through 2026 and includes bonuses that could reach $11 million.
He is the second-youngest player from Juventus to score in his Champions League debut (Alessandro Del Piero, 20). He also scored 13 minutes into his Juve domestic debut against Hellas Verona on Feb. 6.
In addition to losing Ronaldo, Juve has been decimated by injuries to key attacking players including Federico Chiesa, Paulo Dybala, and USMNT star Weston McKennie.
Juve desperately need a consistent goalscorer not only to progress in the UCL, but to even qualify for next year's competition.
Vlahovic scored 20 goals in 24 matches with Fiorentina this season, and 44 in 98 appearances from 2018-22.
Juventus has been eliminated in the Round of 16 each of the last three years, last made the final in 2015, and haven't won since 1996.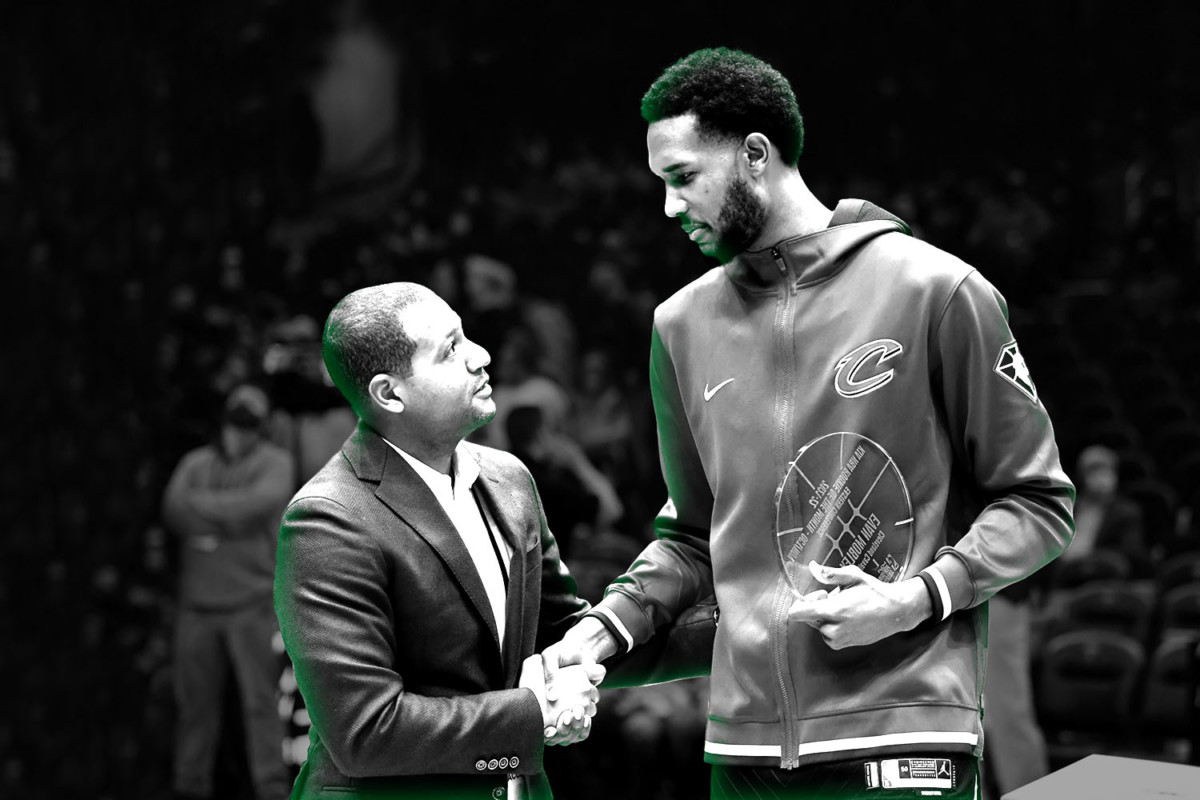 NBA: The Cavaliers are promoting assistant GM Mike Gansey to GM after Koby Altman was named president of basketball operations. Also: NYC Mayor Eric Adams announced the vaccine mandate will be "phased out" in the coming weeks, which would make Kyrie Irving eligible to play at Barclays Center.
NFL: The Bills re-signed DB Siran Neal to a three-year, $10.9 million deal, making him the highest-paid non-kicker special teams player in the league. 
Golf: Zach Johnson will replace Steve Stricker as captain of the United States Ryder Cup team, according to multiple reports; the 2023 matches are scheduled to be played in Italy.