Draymond Green became the fifth player in postseason history with 200 steals and 10 triple-doubles, joining LeBron James, Magic Johnson, Jason Kidd, and Larry Bird. Now up 3-0 over the Nuggets, the Warriors have overtaken Phoenix for the best odds to win the Finals.
19 Years, $353M Later, Miguel Cabrera On Brink of 3K Hits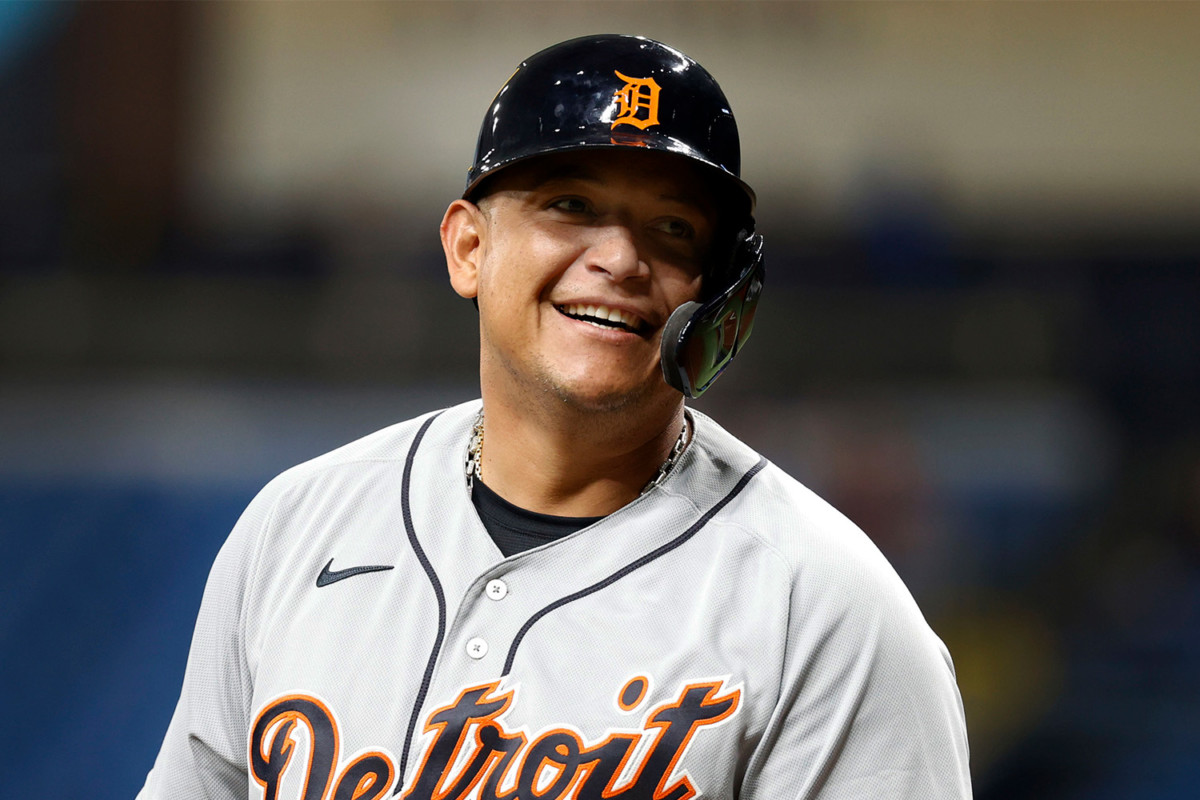 Miguel Cabrera has already cemented his place as one of the greatest hitters ever — but there's still an achievement or two left to unlock.
The Tigers' first baseman/DH is a hit away from becoming the 33rd member of the prestigious 3,000 Club as Detroit opens a three-game series against the Rockies on Friday in Motown.
The 39-year-old plans to call it quits when the eight-year, $248 million extension he signed with Detroit in 2014 expires following the '23 season — and five years later, he should be a first-ballot Hall of Famer.
Cabrera is set to earn $32M (T7 in MLB) this season and next.
He has earned $353M over a 19-season career.
The two-time AL MVP will become the seventh in history with 3,000 hits and 500 HR.
He's an 11-time All-Star, four-time batting champion, and won the Triple Crown in 2012.
Cabrera has a flair for the dramatic when it comes to significant milestones, banging home runs for each of his first, 1,000th, and 2,000th career hits.
The one blemish of Cabrera's time with the Tigers: the lack of a World Series title, though he won in 2003 with the Marlins.
Detroit (5-7), which hasn't reached the postseason since 2014, is currently +390 to play October baseball.
Suns No Longer Title Favorites Without Devin Booker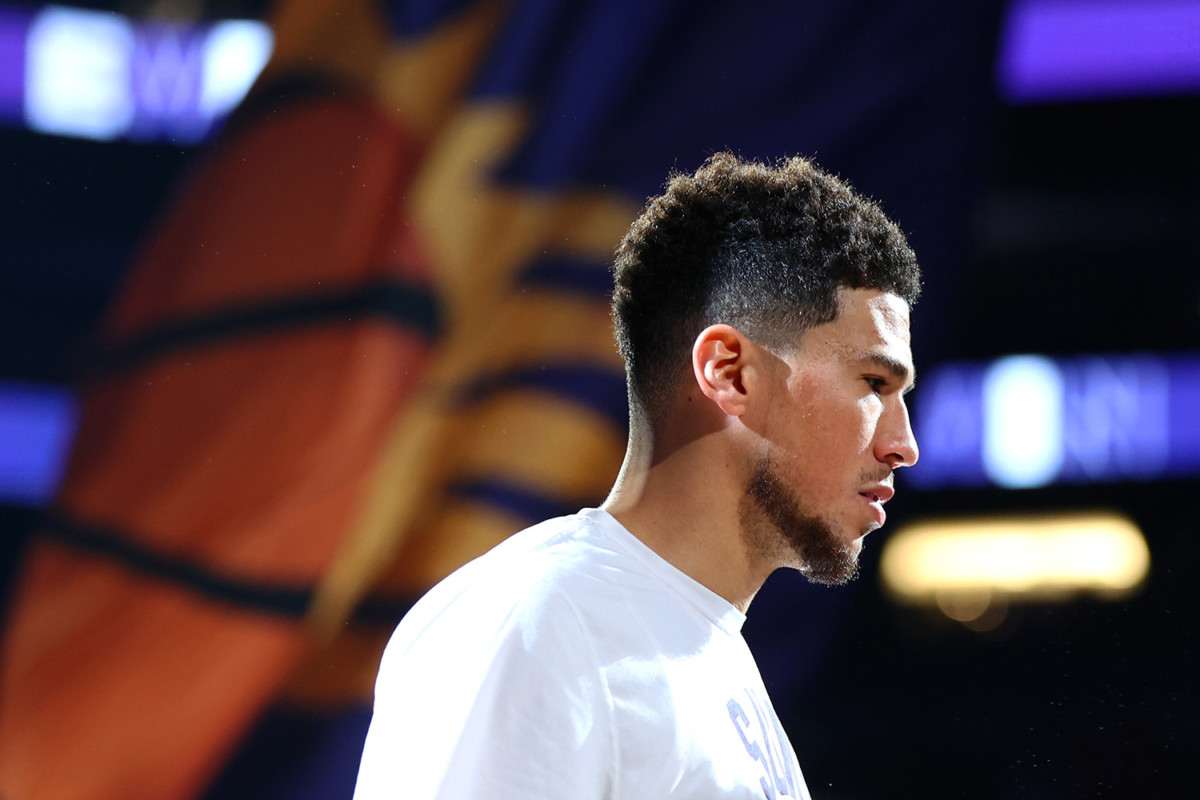 The Suns' Finals Redemption Tour 2022 just got more difficult.
Despite being the best team in the regular season, Phoenix will have to push through a stretch of the postseason without Devin Booker — who's out at least 2-3 weeks with a Grade 1 hamstring strain.
The Pelicans tied the series at one apiece on Wednesday, and now the Suns head to New Orleans on Friday without their star and biggest offensive weapon — who accounts for 23% of their $136.5 million payroll.
Booker averaged 26.8 PPG and 5.0 RPG on 38.3% 3PT in the regular season — all career highs.
In his absence, Deandre Ayton has been the team's best scorer (17.2 PPG).
The Suns were 56-12 with a 116.8 offensive rating with Booker — without him, they went 8-6 with a 109.7 rating.
Booker is earning $31.7M this season and $101.5M through 2024.
Phoenix is a well-oiled machine, but Booker is the Suns' highest-paid player for a reason. He's the prime offensive motor, while Ayton operates in the post and isn't a playmaker.
The Suns will need to win this series without him, at which point they'd face either the Mavericks or Jazz in the second round.
Phoenix entered the postseason as clear title favorites (+275) but have dropped since Booker's injury to second (+450) behind the Warriors (+300).
SPONSORED BY TROPHECASE
Athletes Can Capitalize on NIL With NFTs
Trophecase is revolutionizing the way athletes monetize and share their athletic career and personal brand.
Trophecase serves as a hub for all athletic content—highlights, stats, socials, links, and accolades—on a long-term perspective capturing their best moments as NFT's for monetization opportunities.
Sports affiliates can transform the way they engage their athletes and fans by partnering with Trophecase to take their team, league, club, or school to the next level.
Engage with your sports network with added customization, branding, exclusive NFT collections, analytics, insights, athlete and fan engagement. Learn more.
Holmgren Could Be Gonzaga's 1st No. 1 Pick, Earn $9M-Plus
Coming out of high school, Chet Holmgren was college basketball's most sought-after player — and remains one the top NBA prospects after his stellar season at Gonzaga.
On Thursday, Holmgren officially declared for the NBA Draft, where he's projected by many to go in the top three. He'd be the second Gonzaga player ever to go that high (Adam Morrison, 3rd).
At +140, Holmgren trails only Auburn's Jabari Smith (+100) for the best odds to go first overall, which would make Gonzaga history. Regardless, he'll be in line for a nice payday to add to his off-court income.
The NBA's rookie scale carries a $9.1M first-year salary for the No. 1 pick, $8.1M for No. 2, and $7.3M for No. 3.
First-rounders can sign for as much as 120% of the scale, or as little as 80%.
The 7-foot, 195-lb center's NBA fate is now subject to the bounce of the ping-pong balls, but there will be no shortage of suitors.
As the worst three teams in the league, the Rockets, Magic, and Pistons all have a 14% chance of landing the No. 1 pick — and a 52.1% for a top-four slot.
The Draft Lottery is scheduled for May 17.
NFL: Former Legion of Boom safety Earl Thomas told Adam Schefter that he wants to resume his NFL career; the three-time first-team All-Pro won Super Bowl XLVIII with the Seahawks and last played for the Ravens in 2019. 
PGA: The team of Patrick Cantlay and Xander Schauffele shot a tournament record 13-under 59 in the opening round of the Zurich Classic of New Orleans.
NBA: The Hornets will part ways with head coach James Borrego, per Adrian Wojnarowski; Charlotte was blown out in its two play-in games and had a .447 winning percentage during Borrego's tenure. Also: Celtics big Robert Williams (knee) might return against Brooklyn in Game 3 or 4.