Eight Pro-Bowlers had already been traded this month alone — including two superstar wide receivers. On Wednesday, Miami made it nine by nabbing another pass-catcher.
Dolphins Make Tyreek Hill NFL's Highest-Paid Receiver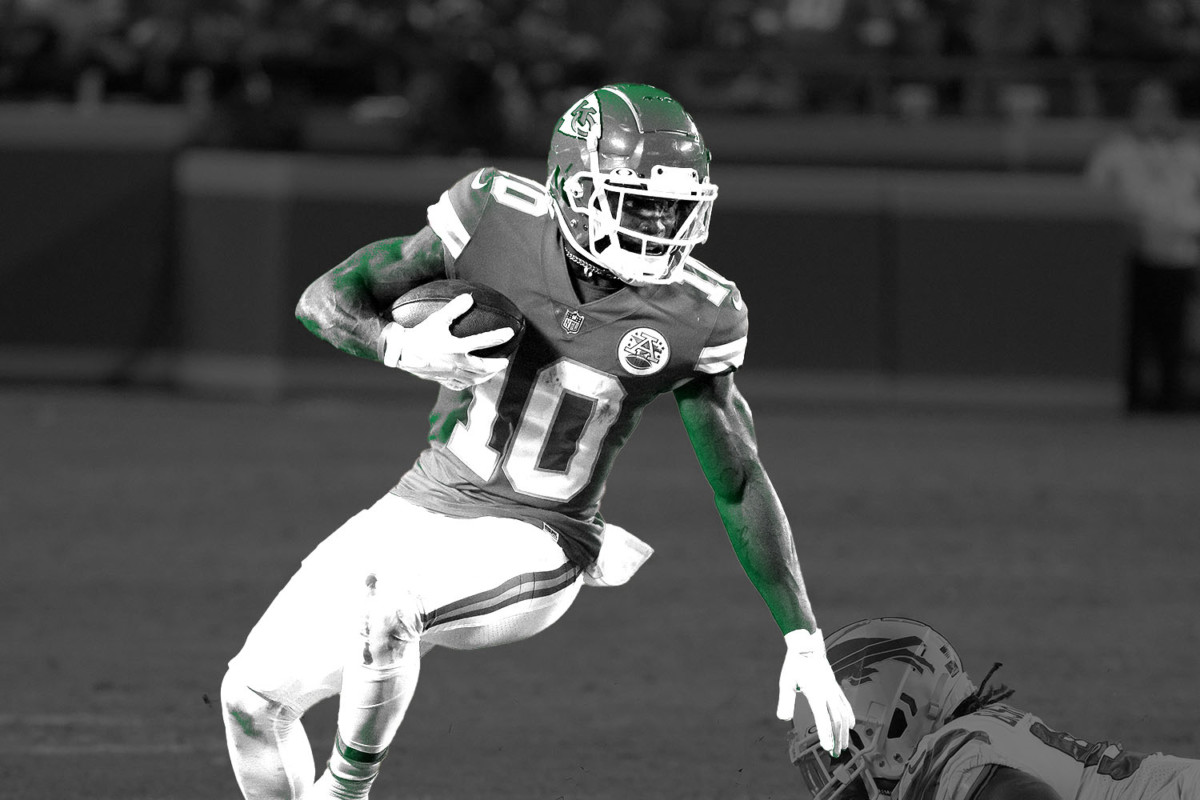 Less than a week after Davante Adams became a Raider — and the NFL's richest WR — the Miami Dolphins one-upped Vegas with their own blockbuster trade.
The Fins shook up the AFC East on Wednesday by acquiring six-time Pro Bowl WR Tyreek Hill from the Chiefs in exchange for five picks, including a 2022 first-rounder.
Hill signed a four-year, $120 million extension ($72.2M guaranteed) — overtaking Adams as the highest-paid WR and non-QB in NFL history ($30M AAV).
A sputtering offense in 2021 (20.1 PTS/G, 214.8 YDS/G) put Tua Tagovailoa's future as the franchise QB in doubt. Now, Miami could be in the hunt for its first division title since 2008.
Last season, Hill caught a career-high and franchise-record 111 receptions for 1,239 yards and nine touchdowns.
Over the last five seasons, his 26 receiving TDs on 20+ yard passes led the league — the Dolphins scored a combined 22 over that span.
Hill is one of four players since 1970 with at least six TD catches in each of his first six NFL seasons (Randy Moss, Larry Fitzgerald, Marvin Harrison).
On Tuesday, the Dolphins made another show of faith in Tua, making the best free-agent lineman, OT Terron Armstead, the eighth-highest-paid tackle in the NFL (5 YR, $43.4M).
The Dolphins have spent $195.9 million in guaranteed contracts alone this offseason, though they're still Super Bowl long shots (+3500*).
Meanwhile, Patrick Mahomes just lost his best weapon, and the Chiefs are still third-favorites (+900*).
Ashleigh Barty Is 2nd Women's Player to Retire at No. 1
At only 25 years old — and after winning the 2022 Australian Open — World No. 1 Ashleigh Barty has stunned the tennis world by announcing her retirement.
On Tuesday night, the World No. 1 posted an Instagram video declaring, "I am spent." She's the second women's player to retire atop the rankings (Justine Henin, 2008; she returned 16 months later).
Not only is Barty still in her prime, having won her third major in January, but she started the season red hot, winning 25 of her last 26 matches.
She was one major away from a career grand slam after previously winning the 2019 French Open and 2021 Wimbledon.
She earned $2.2M for her Australian Open victory, but hasn't played since.
Barty spent 121 weeks at No. 1, including the past 114 consecutive – the fourth-longest streak in WTA history.
The Australian retires with $23.8M in career earnings — 14th all-time — from 15 singles and 12 doubles titles.
In 2014 when she was 18, Barty left the WTA tour for nearly two years, citing burnout. "I know I've done this before, but in a very different feeling," Barty said Tuesday.
Barty could still unretire in the coming years — or months, like Henin — but until then Iga Swiatek (World No. 2), Maria Sakkari (3), Barbora Krejcikova (4), and Aryna Sabalenka (5) will vie for the top spot.
IN PARTNERSHIP WITH KAULIG RACING
The Path to Racing Success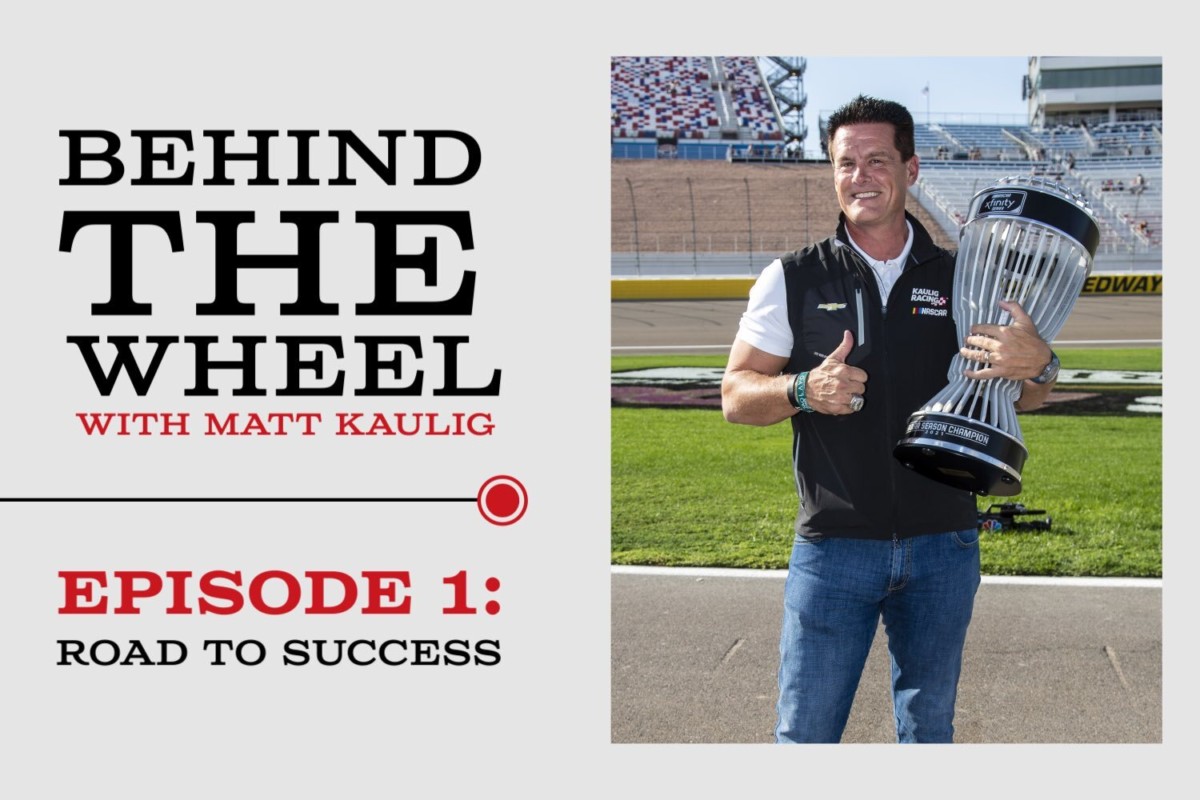 Matt Kaulig doesn't fit the mold of a typical NASCAR team owner. He isn't a former driver, he is a business owner and former sponsor who saw the value of the marketing behind NASCAR. 
From starting LeafFilter in his basement to establishing a winning racing team, Kaulig has continually developed new ventures that flourish. In just six years, Kaulig Racing has established itself as a leader of the next generation of NASCAR.
In the first episode of our new series, Behind the Wheel: Inside the Next-Gen of Racing, our Editor in Chief Ernest Baker chats with Matt Kaulig on his unconventional path to racing, success, and what he's learned along the way. 
Zion Williamson's $181M Pelicans Future In Question
On Tuesday, Zion Williamson — who isn't expected to return this season — lit up social media when he threw down a between-the-legs dunk.
For a 10-seed Pelicans team on the fringe of the playoff picture and an injured player who hasn't appeared committed to the team while rehabbing his foot, the post sent a very mixed message.
Depending on how the season plays out, New Orleans has a few options regarding the 2019 No. 1 pick, as it decides whether or not to commit long-term to the tune of a $181 million extension.
The Pels could trade him — Sports Illustrated reports that Williamson could be among several superstars looking for a trade.
They could wait until after next season, when they will have the option to give him a $17.6 million qualifying offer.
Williamson will be eligible for a rookie max extension this summer — in the neighborhood of $36.2 million per year.
There's reason to be optimistic for the last scenario: Shams Charania reports that Williamson is in good spirits and has been enthusiastically attending home games.
Whatever happens, this looks like an impossible situation: They only have an 85-game sample and a lost season to inform their decision.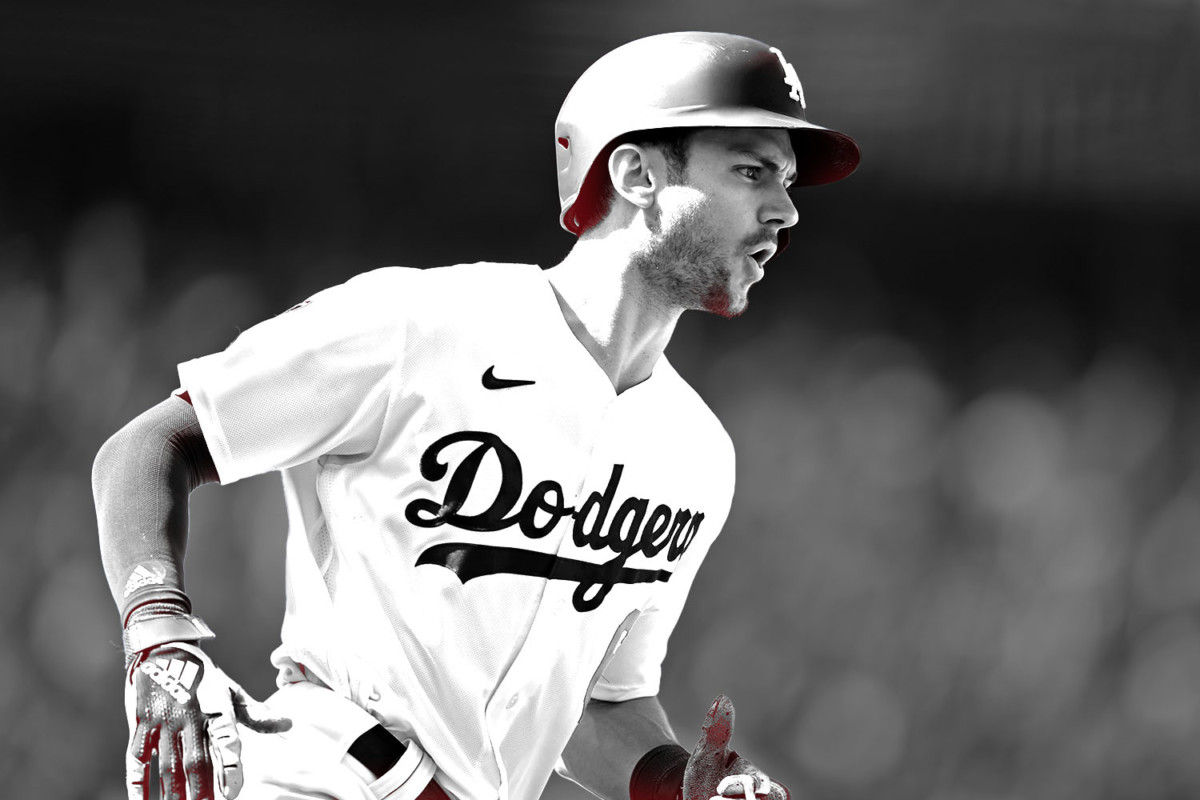 MLB: Before the deadline passed on Tuesday, several high-profile players signed one-year deals to avoid arbitration, including Trea Turner ($21M), Juan Soto ($17.1M), and Cody Bellinger ($17M).
WNBA: For the first time since her February detainment, Brittney Griner met with U.S. consular officials in Russia and was in "good condition," according to CNN.
NCAAW: Georgia's Joni Taylor will become the next head coach at Texas A&M, replacing Hall of Famer Gary Blair; Taylor posted a 140-75 record in seven seasons helming the Lady Bulldogs and was named 2021 SEC Coach of the Year.
NHL: Tyler Seguin became the first player from the 2010 draft to reach 300 goals in the Stars' 5-3 victory over the Oilers.