Ukraine became the first — and only — country with a podium sweep in the Paralympics. Its eight medals are third behind China (25) and Canada (12).
Will Manchester City's $1B Player Market Value Bring UCL Title?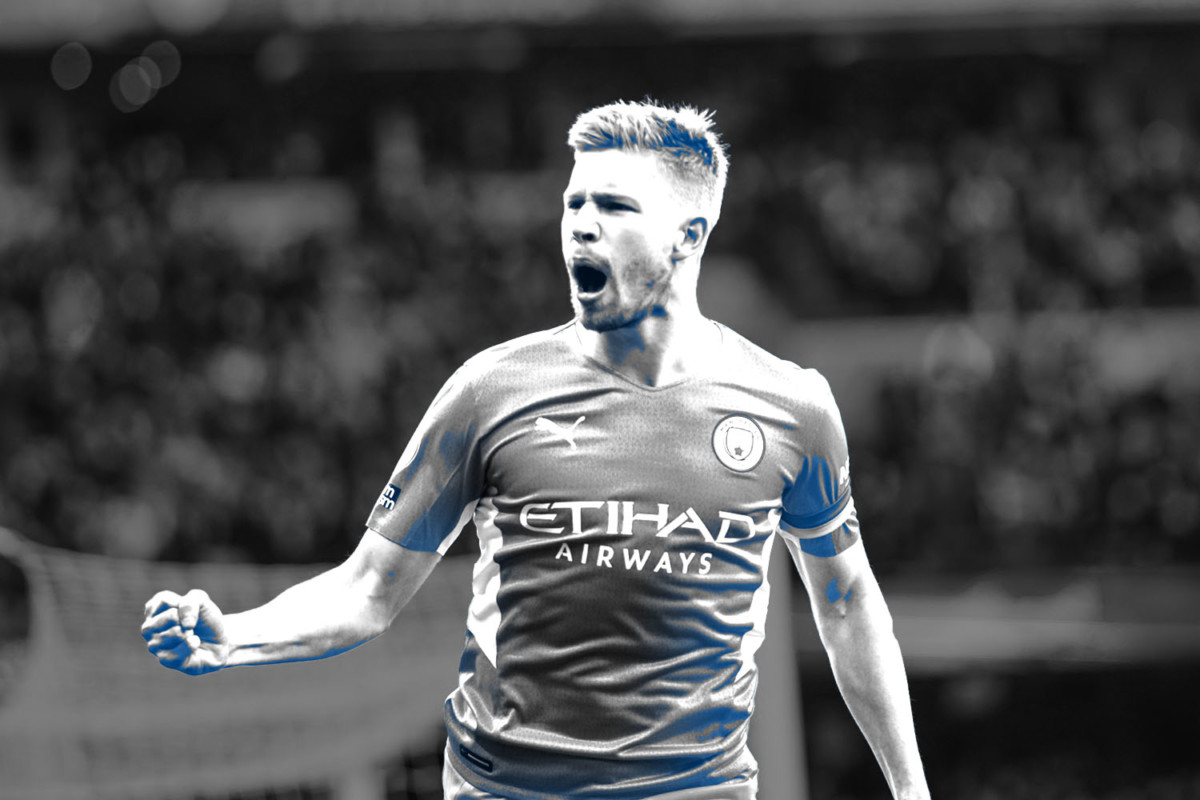 Manchester City have dominated Manchester United in the Premier League this season and now lead the table by six points.
With Manchester firmly blue after Sunday's 4-1 dismantling at the Etihad, the Citizens turn their attention toward their most elusive goal — the club's first Champions League crown.
Despite their domestic dominance — winning three of the last four EPL titles and finishing at least top-three in 10 of the last 11 seasons — City haven't translated extravagant spending into a European championship.
Their $159 million in 2021-22 spending is second only to Arsenal's $184.2 million.
Jack Grealish's $129.3 million transfer fee was the most expensive of 2021.
It's the seventh-highest fee of all time, the highest ever for an English player, and highest ever paid by an English club.
City have paid eight of the top 50 most expensive transfer fees of all time — the most of any club on that list.
Man City even shelled out $24.5 million for Pep Guardiola, reportedly the world's highest-paid manager.
Even if City have overspent, they're arguably getting excellent value for their money — the club have an estimated $1.09 billion combined player market value — the current highest in the world, per Transfermarkt.
With a 5-0 aggregate lead heading into Wednesday's Round of 16 second leg against Sporting, their quarterfinal place is essentially locked — and they're the odds-on favorites to win it all (+225*).
Jayson Tatum Is Already a Celtics Legend, At Relative Bargain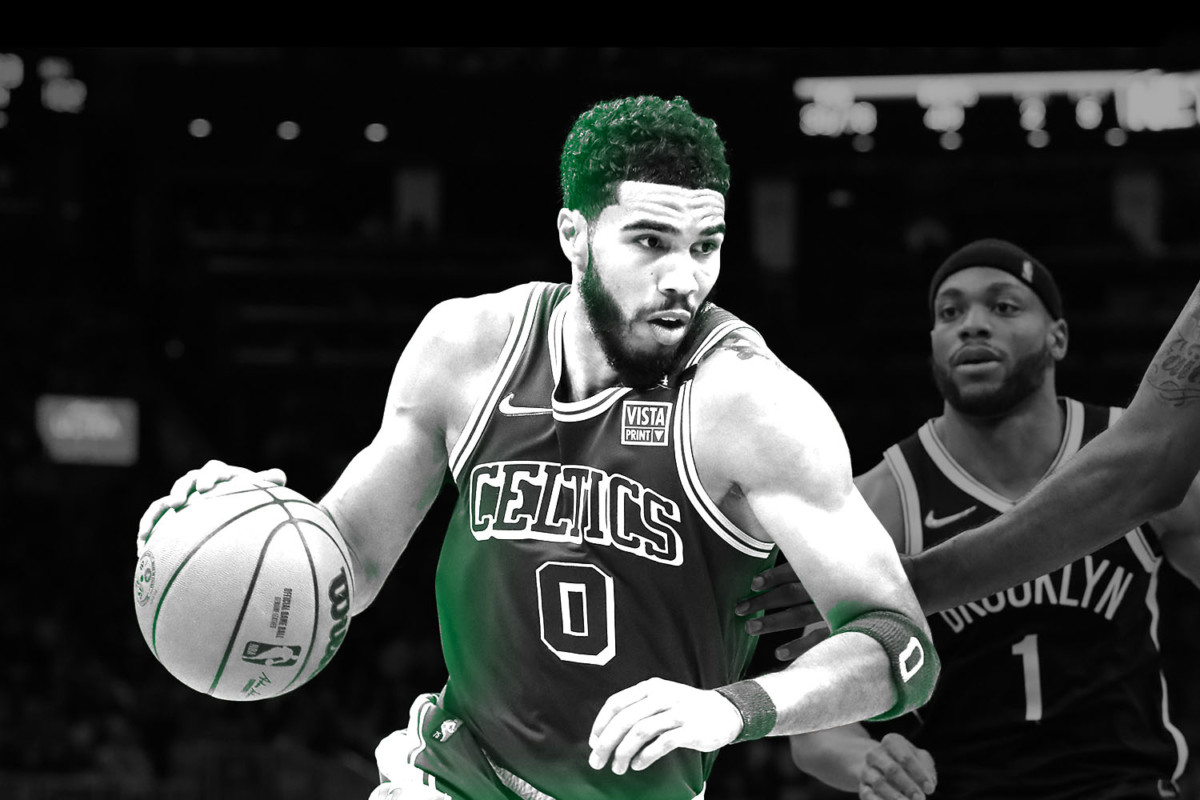 Only two players in Boston Celtics history have scored 50-plus points in multiple games: Larry Bird and Jayson Tatum.
With Sunday's 54-point outburst against the Nets, Tatum matched Bird's four 50-plus performances.
Tatum is presiding over a tremendous turnaround in Boston. The Celtics have won 14 of their last 16, rank second in defensive rating (105.6), and have moved from play-in competitors to the East's 5-seed.
The three-time All-Star now owns two of four Celtics scoring records — 60 points (T-1st) and 54.
Boston is 16-5 this season when he scores at least 30 points; 39-18 all-time.
He became the second player in NBA history 25 or younger to drop 50+ points in a regular-season and postseason game against one team; the other is Wilt Chamberlain.
Tatum's performances against the Nets have an added sting: Brooklyn traded his draft rights in 2013's infamous blockbuster deal.
Perhaps the best part for the Celtics, whether they nab a ring this year or not, is that Tatum is only in the first year of his five-year, $163 million contract ($28.1M in 2021-22, No. 35 in NBA).
An added bonus for Boston: By not qualifying for one of last season's All-NBA Teams, he missed out on an extra $32 million.
The only thing he's missing is a ring. Tatum and the C's currently have the eighth-best odds (+2200*).
SPONSORED BY BABBEL
Close Through Sports. Closer Through Language.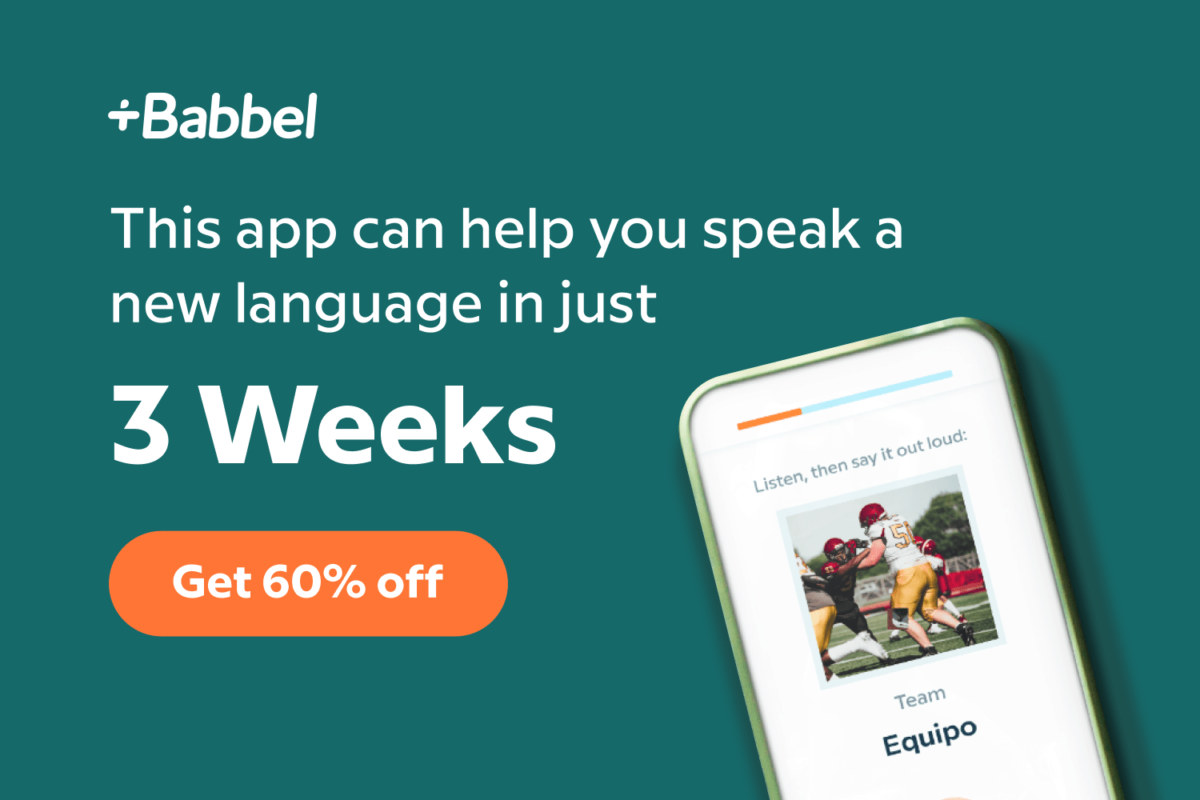 Sports bring people together – and Babbel helps bring you even closer.
Babbel – the platform that gets you speaking a new language in 3 weeks, with just 10 minutes a day. Available in 14 languages and developed by over 150 linguists, Babbel is helping millions of people speak and understand a new language quickly, and with confidence.
There are a variety of ways to learn with Babbel, including lessons, podcasts, games, videos, content articles, and even live online classes with some of the best teachers in the industry when using Babbel Live.
For a limited time, get up to 60% off your subscription. Start learning a new language today!
World No. 1 Jin Young Ko Has Earned $9.4M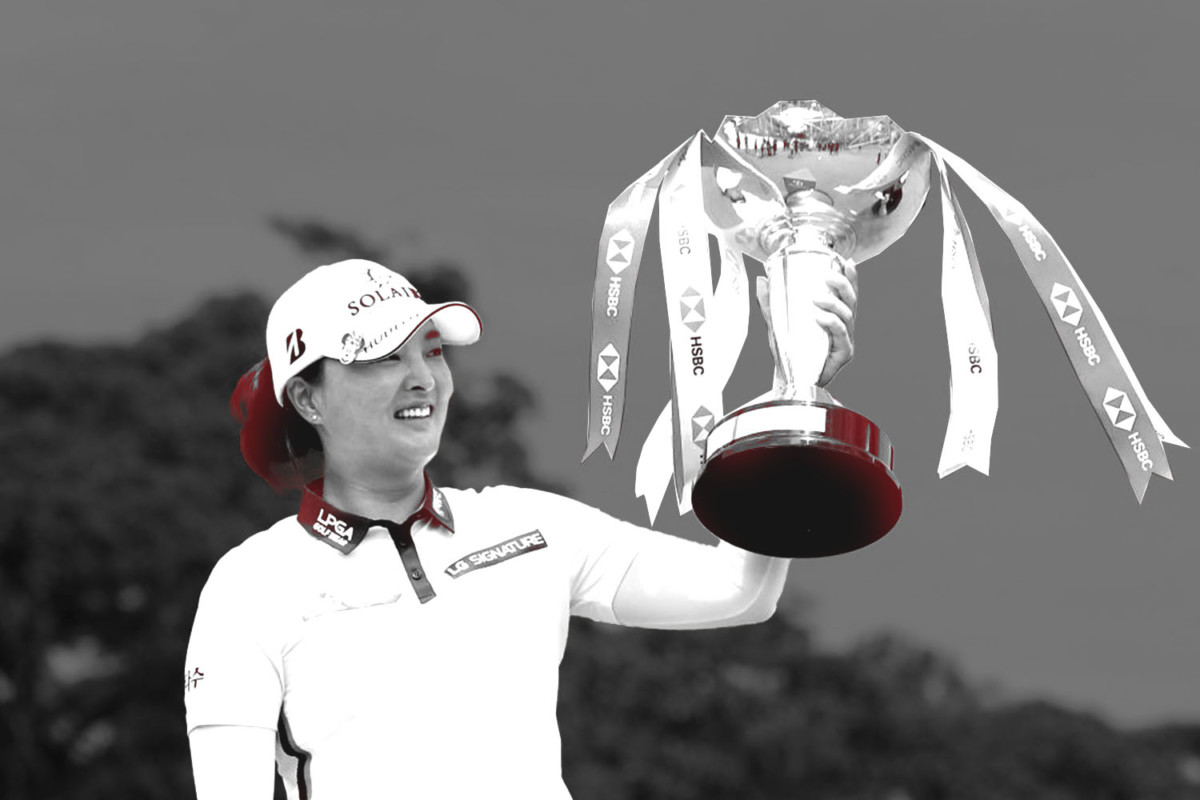 Jin Young Ko is proving to be the best women's golfer in the world as she continues to dominate on the LPGA Tour.
On Sunday, she won the HSBC Women's World Championship in Singapore — and $255,000 — for her 13th career LPGA victory and sixth in her last 10 starts.
At 26, Ko already ranks 25th all-time in career earnings ($9.4M) from just 82 events, easily putting her on pace to catch the likes of top earner Annika Sorenstam ($22.6M, 304) — considered by many to be the best women's golfer ever.
Ko has spent 116 weeks as World No. 1 — second all-time to Lorena Ochoa (158).
She set LPGA records this weekend with 16 consecutive rounds in the 60s and 30 straight sub-par rounds.
In 2019, she had a streak of 114 consecutive bogey-free holes, the longest in LPGA and PGA Tour history — breaking Tiger Woods' mark (110).
She was the 2018 LPGA Rookie of the Year and Player of the Year in '19 and '20.
But with only two majors — the 2019 ANA Inspiration and the '19 Evian Championship — Ko is a long way from catching Patty Berg (15, No. 1) and Sorenstam (10, T4).
Her next scheduled event happens to be the season's first major, the Chevron Championship (formerly the ANA Inspiration) on March 31 in Rancho Mirage, California.
NFL: The Packers have made Aaron Rodgers a long-term contract offer to stay with the team, according to ESPN.
Golf: World No. 12 Bryson DeChambeau withdrew from The Players Championship due to lingering wrist and hip injuries.
NCAAB: Gonzaga and South Carolina remained No. 1 in the respective men's and women's AP Top 25 polls.
MLB: The league and players' association remain far apart in negotiations for a new CBA that would end the lockout; the MLBPA's latest offer on Sunday did little to provide movement on the biggest issues, including the competitive-balance tax threshold.
NBA: Cavaliers All-Star Jarrett Allen (16 PPG, 10.8 RPG) is out indefinitely (fractured finger).