Good morning and welcome to another Saturday edition of Front Office Sports. I recently spent a few days in Madrid, spoke with the president of La Liga, and attended El Clásico in person.
Coming off that trip, I'm ready to get into the business of Spain's premier soccer league. Shoot me an email at ernest@fos.company if you want to keep the conversation going.
La Liga's Quest to Become Your Favorite Soccer League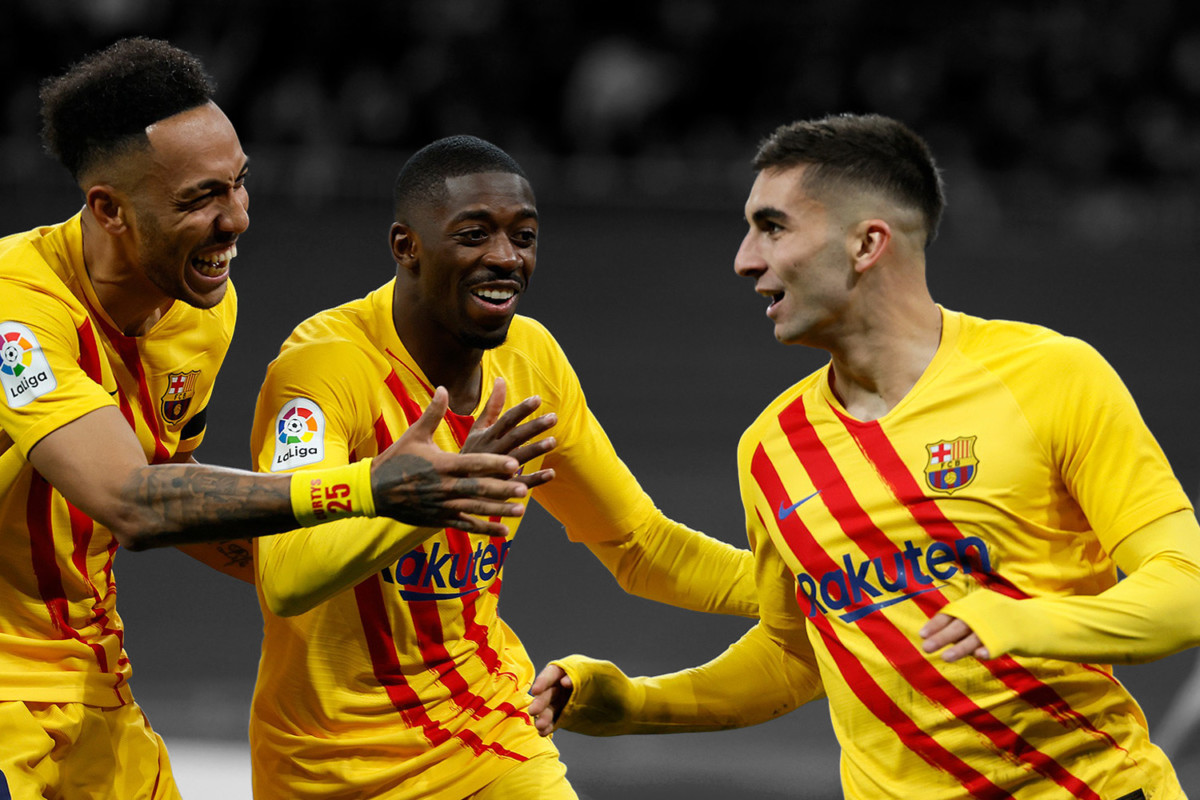 I'm at La Liga's corporate offices in Madrid, sitting a few feet away from the league's president, Javier Tebas, and he's clearly pleased with the way business is going.
He's fresh off of closing a groundbreaking deal with CVC Capital Partners last December. The British private equity firm invested $2.3 billion in the league for an 8% stake in a new company that will hold the revenue from La Liga's broadcast rights for the next 50 years.
"We think we can get our clubs growth that would have taken 20 years, in five years," he says.
The investment is part of the grand vision he has for the league — one where La Liga is the dominant global force in soccer. At minimum, he wants La Liga to be the second-most popular soccer league in every country after their domestic league.
The idea isn't implausible.
FC Barcelona and Real Madrid are the most valuable soccer franchises in the world at $4.76 billion and $4.75 billion, respectively.
Last summer, the league announced a massive new streaming deal with ESPN+.
Then there's the La Liga North America joint venture with Relevent Sports Group, which is specifically focused on expanding business across the Atlantic.
"In 2013, a lot of clubs were bankrupt. They owed €800 million to the state, €190 million to players — we turned that around," Tebas says. "We've gone from financial problems to an investment from one of the most important private equity firms in the world. They've invested because they know they'll get their money back."
Not Everyone Is Happy About The CVC Investment
La Liga clubs have guidelines for how they're allowed to spend the portion of the CVC investment allocated to them: 70% on infrastructure (i.e. renovating stadiums), 15% on servicing debt, 15% on signing players. Thirty-seven of the league's 42 clubs voted in favor of the agreement in December.
One club opted out of making a decision, and four clubs voted against it, most notably Real Madrid, Barcelona, and Athletic Bilbao.
The CVC deal is "an illegal transaction that causes irreparable damage to the entire Spanish football sector and flagrantly violates the most elementary principles of Spanish sports law and the La Liga statutes," the three clubs said in a statement announcing a lawsuit over the matter.
La Liga fired back, saying, "This decision by Real Madrid CF was a foreseeable reaction, given the club's history of head-on opposition and appeal against any strategic initiative that represents an advance and a boost for the competition and its clubs."
The Royal Spanish Football Federation, the nation's governing body for the sport, joined Madrid, Barca, and Athletic's lawsuit against La Liga in February.
This isn't CVC's first encounter with this sort of tension.
Similar proposed deals with Italy's Serie A and Germany's Bundesliga fell apart in recent months. However, earlier this week the firm closed a $1.6 billion deal for a 13% stake in a commercial Ligue 1 subsidiary that will control the French soccer league's broadcast rights.
ESPN's Biggest Overseas Soccer Deal Ever
Experiencing El Clásico in person at the famed Santiago Bernabéu Stadium put into perspective why ESPN would pay a reported $1.4 billion for eight seasons of La Liga.
Though Barcelona trounced Real Madrid 4-0 and the stadium never erupted like it would have had the home team scored a goal, the atmosphere was special — a vast crowd stoked with as much passion as I've ever personally witnessed in live sports.
Disney is betting that that energy translates to a U.S. audience, its 21.3 million ESPN+ subscribers in particular.
"We have more soccer than we've ever had in the United States. Last year, ESPN aired 5,400 matches in the U.S. alone, including 380 La Liga matches exclusively," ESPN's VP of International & Deportes Production, Rodolfo Martinez, told me in Madrid.
Back in the States, I had a separate conversation about the La Liga deal with John Lasker, ESPN's VP of Digital Programming.
ESPN+ doesn't share viewership numbers, but Lasker said that March's El Clásico was "the most engaged, most used, most viewed soccer match we've ever had on the platform."
"The investment [in La Liga] is paying dividends in a lot of ways," he continued. "It's an anchor tenant for us — a long-term investment to establish ourselves as an indispensable subscription service for soccer fans here in the U.S."
The North American Mission
Part of the credit for the ESPN+ partnership goes to La Liga North America, which brokered the deal.
Rather than leaving growth in the U.S. to chance, La Liga North America — a 15-year, 50/50 joint venture with Relevent — is wholly dedicated to building up the league's brand on this continent. In turn, the media rights deals inked in the U.S. and Mexico in the past year are the league's most lucrative outside of Spain.
"The team at La Liga North America has a deep knowledge of the market, deep connections on the broadcast side and on the sponsorship side, and can help drive the business in a much better and faster way than they could have done by themselves," the venture's CEO, Boris Gartner, told me on a call.
Gartner also said the business is generating $10 million every season from U.S. sponsors alone, which is just a fraction of the league's global haul. He expects growth to "explode" on all fronts as we approach the 2026 World Cup in North America.
Of course, the Premier League is still the most-followed soccer league in the U.S. and La Liga's stiffest competition if it wishes to achieve true dominance in the territory.
In Spain, I asked Tebas if surpassing the Premier League's popularity in the States is a realistic goal. "Yes, that's the objective," he said. "That's why we work every day — and not just to beat the English Premier League. We want to be bigger."
SPONSORED BY TICKETMASTER
AT&T Pebble Beach Pro-Am Tees Up Contactless Entry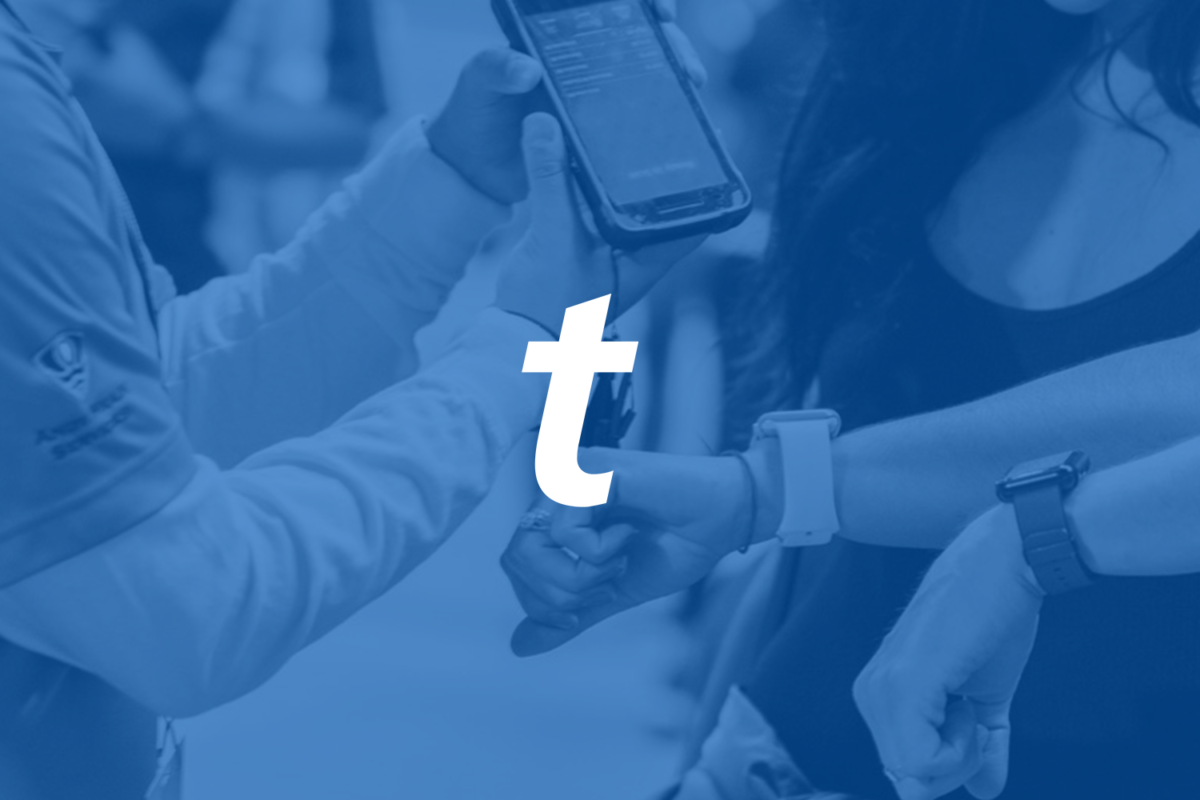 Ticketmaster's digital ticketing technology allows event providers — like AT&T Pebble Beach Pro-Am — to deliver a better fan experience while simultaneously growing their fan database. Attendees at the AT&T Pebble Beach Pro-Am were able to get in using contactless entry and could rest assured knowing their SafeTix™ ticket protected them against fraud.
2022 AT&T Pebble Beach Pro-Am Stats: 
99% Mobile Entry

57.45% Add-to-Wallet Growth from 2020
"SafeTix utilization and pedestal implementation both went extremely well — we are definitely a big fan!" said Hilary Williams, Admissions & Credentialing Manager for Monterey Peninsula Foundation, which staged the 2022 AT&T Pebble Beach Pro-Am. "Wallet scans were lightning-fast and efficient. We could tell that people liked the speed and simplicity."