OTD in 2019, Kawhi Leonard hit one of the NBA postseason's greatest buzzer-beaters — a shot that bounced four times on the rim before dropping — to win Game 7 of the East Semis. The only other series-clinching buzzer-beater: Michael Jordan's "The Shot."
There's a Reason Milwaukee Gave Jrue Holiday $135M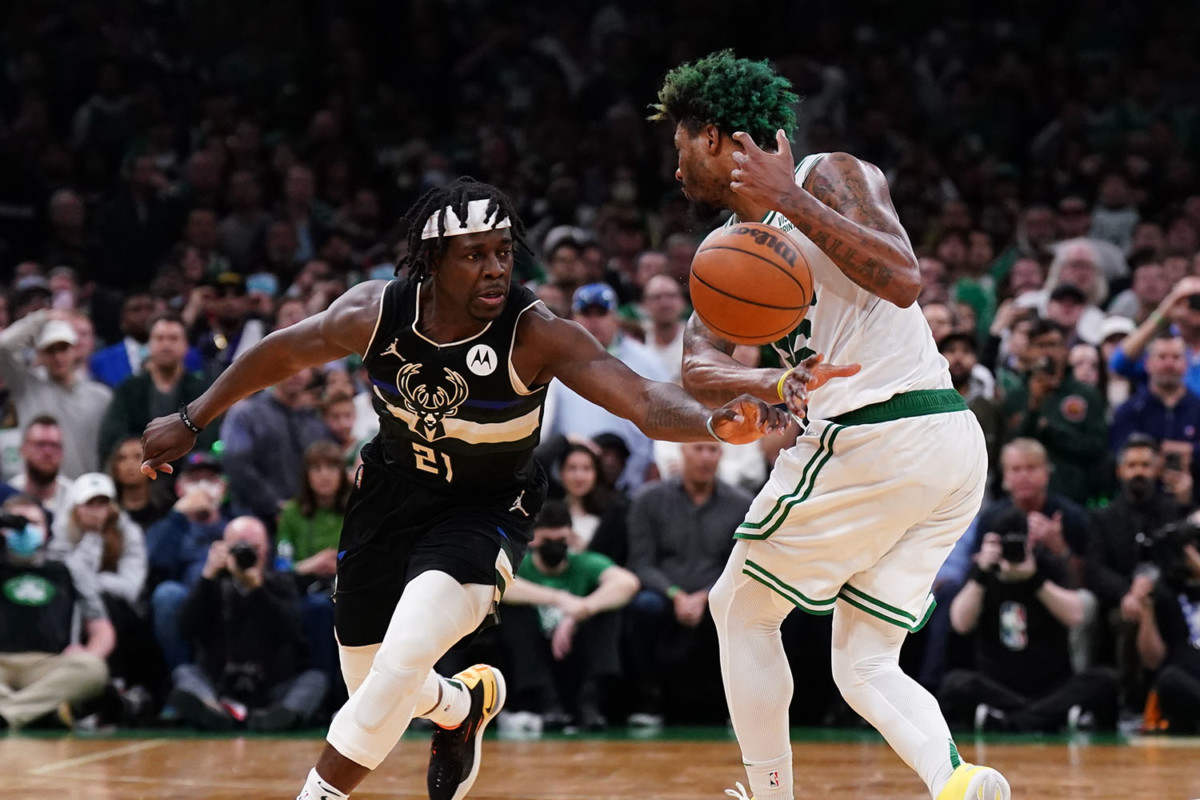 The Bucks brought in Jrue Holiday to form an unconventional Big Three with Giannis Antetokounmpo and Khris Middleton — and it's paying off.
On Wednesday, Holiday pulled off one of the greatest final minutes in NBA postseason history, hitting a game-tying three, blocking Boston's final shot, and then stealing the ball on the Celtics' last possession to seal the win.
After signing Holiday to a four-year, $135 million extension, the Bucks are getting the best from the two-way guard when it matters most.
He's the first player over the last 25 seasons to record a block and steal in the final 10 seconds of a postseason fourth quarter.
With Middleton still out, Holiday has stepped into the role of second star, averaging 19.1 PPG with a 108.4 offensive rating.
Holiday is making $32.4M this season, the Bucks' third-highest salary — which will be second-highest ($40.2M) behind Giannis when he has a player option in 2024-25.
The Bucks brought in Holiday via a four-team blockbuster trade in 2020 precisely for moments like this, and if he can keep up this production in support of Giannis' world-conquering heroics, the Bucks have a legitimate shot to repeat as NBA champs.
They have the third-best odds (+300) with a closeout game at home on Friday and an 82% chance at winning the series.
In Year 4 of $300M Deal, Manny Machado Is the NL MVP Frontrunner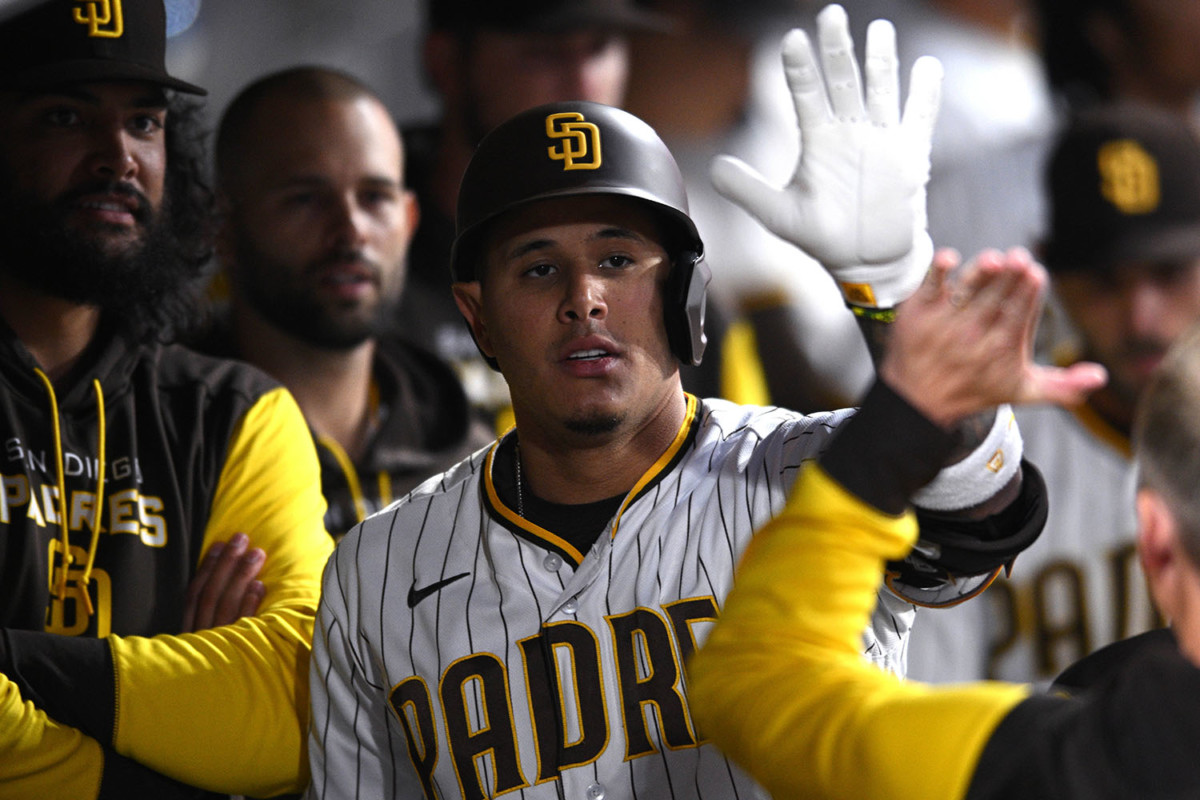 Fernando Tatis Jr. may be absent from the Padres lineup, but Manny Machado has kept them in contention in the NL West — a feat which could land him his first MVP Award.
Machado's two hits Wednesday upped his MLB-leading total to 46, and even with a loss, San Diego (20-12) remains in second place, 1.5 games behind the Dodgers.
After four top-10 finishes in MVP voting with Baltimore (9th in 2013, 4th in '15, 5th in '16) and San Diego (3rd in 2020), Machado has his best chance to win this year — he's the current favorite (+425) to win the NL award.
The 29-year-old leads the NL in runs (27), average (.383), OBP (.460), slugging (.625), OPS (1.085), OPS+ (222), and total bases (75).
Machado has seven HRs (T3 in NL), 22 RBI (7th), and six steals (T3).
The five-time All-Star has a 1.000 fielding percentage, handling 73 total chances at third base without an error.
The Padres won the Machado sweepstakes in 2019, signing him to a 10-year, $300 million deal that at the time was the biggest free-agent contract in American sports history. They're arguably getting their money's worth.
With Tatis Jr. slated to return from his wrist injury in mid- or late-June, the sluggers' one-two punch could deliver the Padres their first World Series title. They are currently tied for the eighth-best odds (+1700).
SPONSORED BY SAILGP
Chicago Takes Flight
Take one of the country's premier sports towns, 2.71 million fans, and one of the most iconic skylines in the world and what do you get? An incredible live sports arena that race organizers have dubbed Chicago's Skyline Stadium.
The Windy City will welcome SailGP racing for the first time June 18-19 at the United States Sail Grand Prix Chicago at Navy Pier as the championship expands further into North America.
Expanding to 10 teams and 10 events for Season 3, SailGP is on the rise. The total broadcast audience saw a 220% increase to 823.4 million viewers, with a dedicated broadcast audience of 39.2 million – representing a 131% increase on Season 1.
Learn more about SailGP.
Florida Panthers Are the NHL's Comeback Kings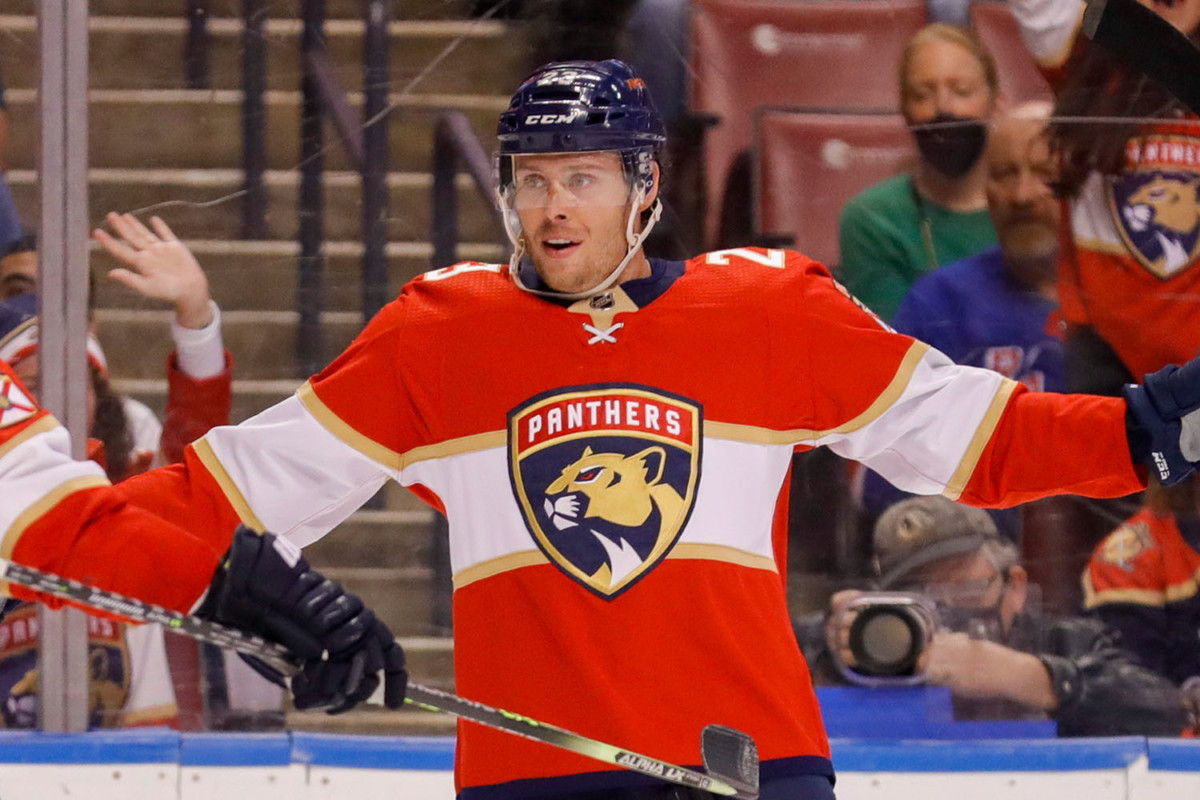 On Wednesday, the Panthers erased a three-goal deficit and scored five straight to beat the Capitals 5-3, bringing them within a win of their first playoff series victory in 26 years.
Florida, who dominated the NHL in scoring (4.11 GF/G) and won the Presidents' Trophy, has made a habit of epic come-from-behind victories.
The Panthers led the league with 29 comeback wins, and last night was their sixth three-goal comeback (regular season and playoffs), the most in a single season ever.
Carter Verhaeghe — a No. 82 pick who's currently making only $1 million — was a big reason.
Verhaeghe scored two goals in the win and notched a point on all five, setting a new franchise record.
The 26-year-old is the first player in franchise history to score five goals in a playoff series and is tied with Colorado's Cale Makar for most points this postseason (10).
He notched career highs across the board in the regular season (24 G, 31 A, 55 P).
He is already outperforming the three-year, $12.5 million extension ($4.2M AAV) he signed last summer that kicks in next season.
Verhaeghe was a minor contributor to the Lightning's 2020 title run before leaving for the other Florida-based team, but he'll have a huge hand in anything the Panthers do in these playoffs.
His chances to win a championship with the Panthers are looking good: They have the second-best odds (+500) to lift the Cup behind the Avalanche (+200).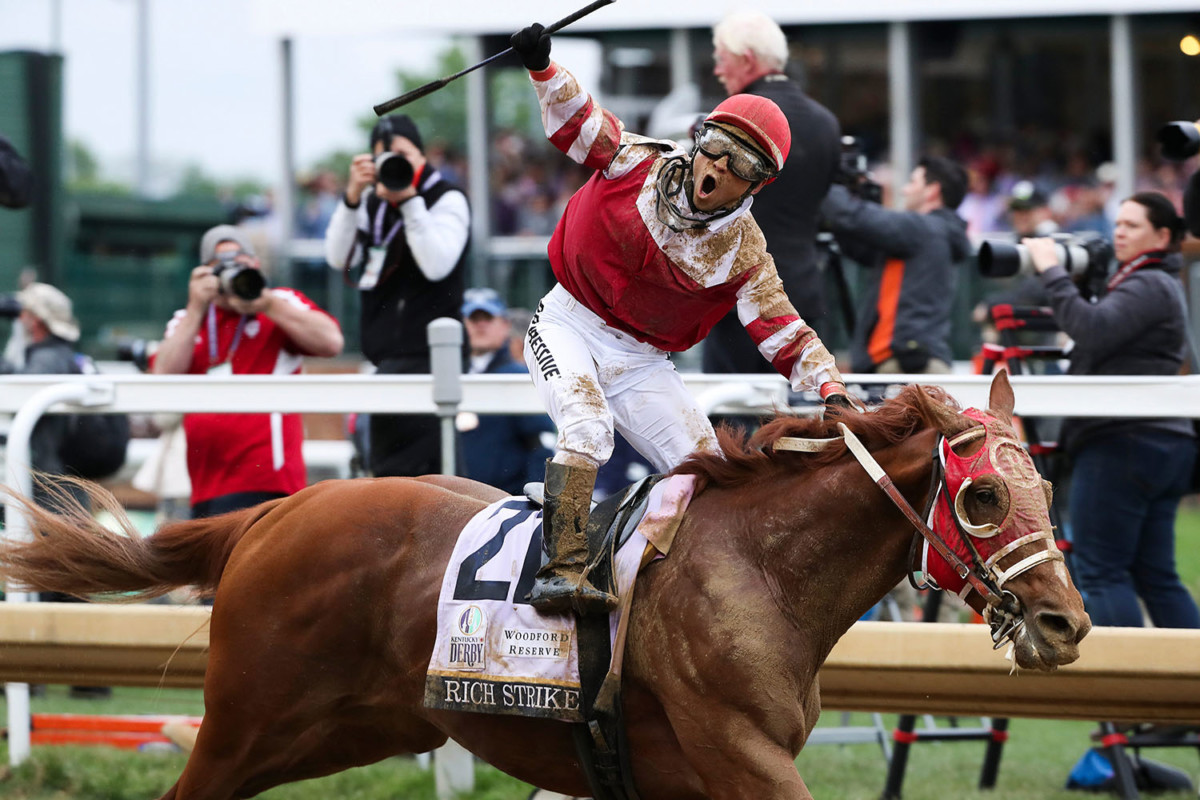 Horse racing: Kentucky Derby winner Rich Strike won't run in the Preakness on May 21 at Pimlico, owner Rick Dawson announced; the colt will set his sights on the Belmont on June 11.
Golf: Sebastian Munoz fired a 12-under 60 in the first round of the AT&T Byron Nelson to become the first player in PGA Tour history with two rounds of 60 or better in one season (10-under 60 at the RSM Classic).
NHL: The Maple Leafs' Auston Matthews, the Oilers' Connor McDavid, and the Rangers' Igor Shesterkin were named finalists for the Hart Trophy for league MVP.
NFL: The Jaguars have agreed to terms with No. 1-overall draft pick Travon Walker on a four-year, $37.4M rookie contract including a $24.4M signing bonus, per multiple reports.
NBA: Grizzlies GM Zach Kleiman was named 2021-22 Executive of the Year; Kleiman took over in 2019, drafted Ja Morant, and constructed a 56-win team with the NBA's second-lowest payroll.