The Super Bowl is second only to Thanksgiving when it comes to food consumption — for example, a billion-plus wings were expected to be eaten Sunday. We definitely chipped in.
The Rams' Unique Approach to Building a Champion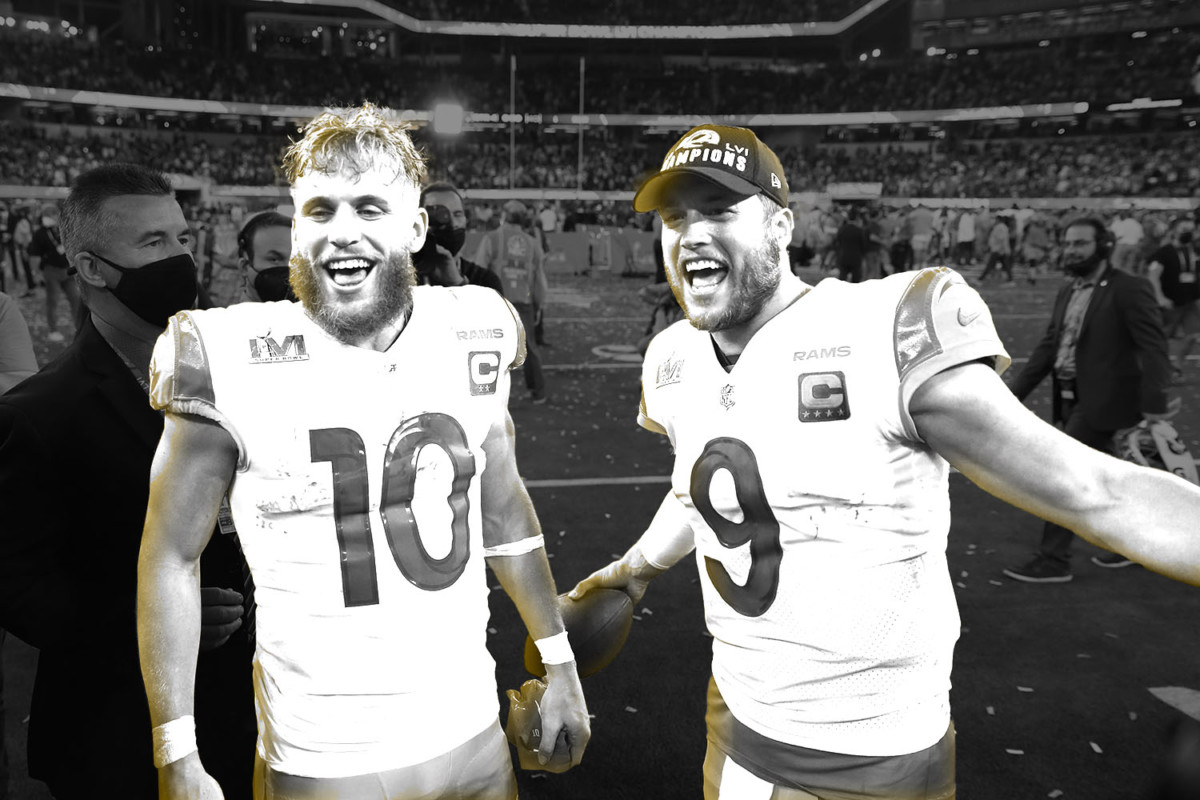 The Rams made a series of flashy 2021 acquisitions — QB Matthew Stafford, WR Odell Beckham Jr., LB Von Miller, and S Eric Weddle — and reaching the Super Bowl vindicated those moves.
But their two homegrown players were the difference-makers in winning the franchise's second Lombardi Trophy.
Super Bowl MVP Cooper Kupp and Aaron Donald — the best defensive player on the field — were both drafted by the Rams and retained through sensible contracts.
Kupp caught a game-high eight passes for 92 yards and two touchdowns — including the game-winner on the final drive.
His three-year, $48 million contract has only the 16th-highest total value among wide receivers; he is scheduled to be a free agent in 2024.
Donald recorded two sacks and three QB hits — including one on the fourth-down incompletion that sealed the win.
The three-time DPOY's six-year, $135 million deal was the most lucrative for a defensive player ever at time of signing — but it's currently only fifth by average annual value ($22.5M).
The Rams could be busy this offseason building a repeat winner: Beckham and Miller will both be unrestricted free agents, while Weddle and OT Andrew Whitworth are retiring.
Sean McVay — now the youngest Super-Bowl-winning head coach (36) ever — will still have a core group, including Robert Woods, whom Beckham replaced and who won't be an FA until 2026.
One day since the dust settled, L.A. is the third-favorite (+1000*) behind Kansas City (+750*) and Buffalo (750*) for next year's Super Bowl.
Brad Stevens' Patience as Celtics GM Paying Off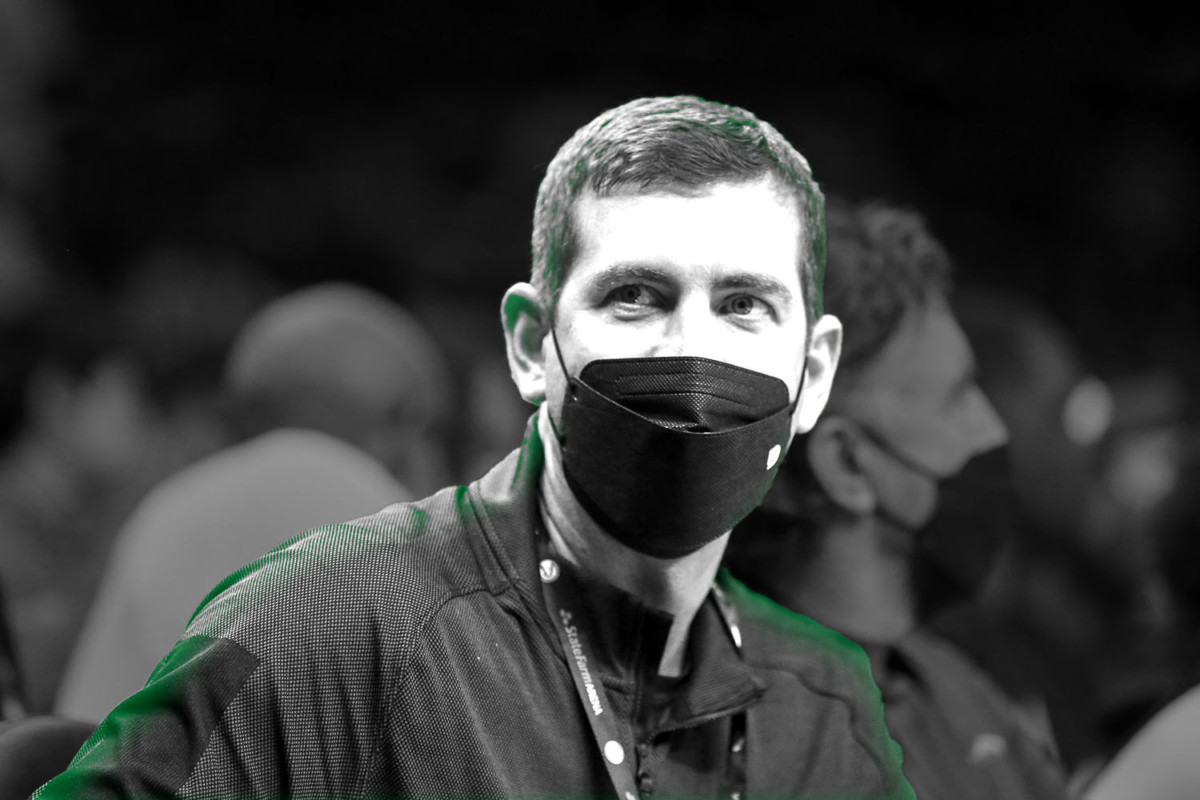 First-time GM Brad Stevens had every reason to blow up this Celtics squad this season, presiding over an underachieving team that refused to take accountability.
Instead of panicking, the coach-turned-GM waited it out, and now the Celtics have won eight straight, own the second-best defensive rating (105.0), and occupy the 6-seed in the East.
At last week's deadline, Stevens went the conservative route with a few minor moves which brought in Derrick White (14.4 PPG), Daniel Theis, and $17.1 million in trade exceptions.
The Celtics' $17.1 million TPE can be used to trade for players whose salaries add up to that figure without adding to their cap and/or luxury tax.
Their TPE expires in August, which means they're in position to make an impactful trade this offseason.
This season, they're tiptoeing around the $136.6 million tax threshold at $135.1 million in taxable salaries.
By adding White and Theis, the Celtics have 10 players on the books for the 2022-23 season at roughly $149.5 million; the threshold is $147 million.
Two weeks into the season, Marcus Smart called Jayson Tatum and Jaylen Brown ballhogs. In late December, veteran Al Horford said the team was "searching" for something.
The two account for 40.1% of Boston's payroll. But Stevens stuck with his star duo even amid reports of a potential breakup.
When Brown and Tatum are on the floor together, Boston is 12.3 points better per 100 possessions — averaging 56.6 PPG on 47.3% FG.
Sometimes the best move is the one you don't make.
SPONSORED BY 500 LEVEL
Represent NBA All-Stars With Style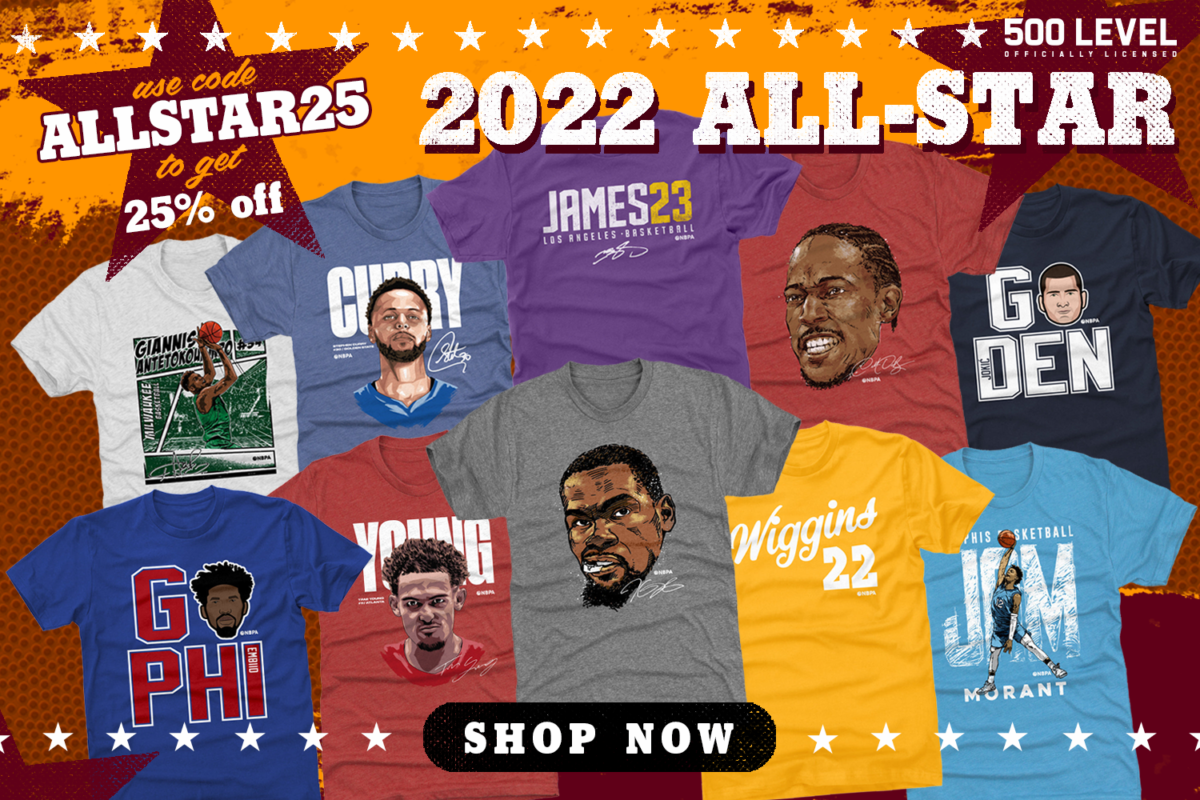 Whether you're watching in the comfort of your own home or you're making the trip to Cleveland for the weekend, NBA All-Star Weekend is about representing your favorite players.
What better way to represent than to rock gear that's officially licensed by the NBPA, but designed by fellow die-hard fans? That's what 500 LEVEL is all about – it's a sports fan shop made by the fans, for the fans. All designs are made by passionate sports fans from around the globe in order to sell to you!
From KD, LeBron and Giannis to Steph, Ja and Luka, 500 Level has custom designs for every NBA All Star. Order yours today and represent your favorite All-Star in style.
Scottie Scheffler Gets Win No. 1 and $1.5M Payday
Scottie Scheffler entered the WM Phoenix Open as the highest-ranked player in the world (16) without a PGA Tour victory.
In his 71st career start since turning pro in 2018, the 25-year-old beat Patrick Cantlay on the third playoff hole.
Scheffler took home $1.5 million for Sunday's win, but his first significant single check isn't a life-changer given his track record this season and beyond — he's already earned $2.7 million in 2021-22 and $10.2 million in his career.
He was a U.S. Junior Amateur champ (2013), All-American at Texas (2018), Korn Ferry Tour Player of the Year (2019), and PGA Tour Rookie of the Year (2020).
In 2020, he fired a 59 at The Northern Trust, the 12th sub-60 round in PGA Tour history.
Scheffler defeated World No. 1 Jon Rahm during the United States' Ryder Cup victory in September at Whistling Straits.
The next big milestone is obvious. Scheffler has top-10 finishes in three of the four majors: The Open Championship (T8, 2021), U.S. Open (T7, 2021), and the PGA Championship (T4, 2020).
With three top-10 finishes already this season, Scheffler has moved to a career-high No. 9 in the world rankings and is fourth in the FedEx Cup standings.
His best finish at the season's first major is a tie for 18th in 2021. He's currently T-14 (+3,500*) to win the Masters, which begins April 4.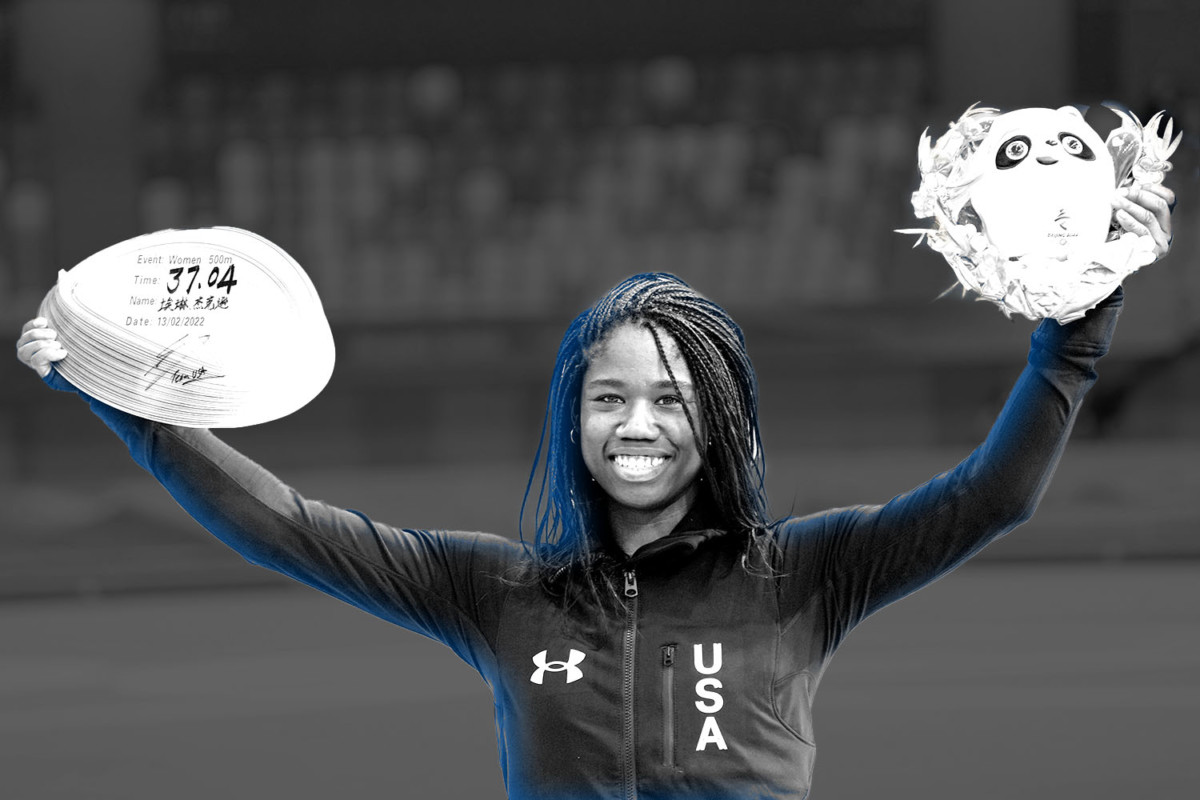 Olympics: Erin Jackson won gold in the 500 meters, the first American woman to win a speed skating gold in the Olympics since Bonnie Blair in 1994 and the first Black woman to win an individual speed skating medal. Also: The U.S. women's hockey team defeated Finland 4-1 in the semifinals and will face rival Canada for the gold medal.
NFL: Rams WR Odell Beckham Jr. tore his ACL late in the second quarter of the Super Bowl, Ian Rappaport confirmed.
NHL: The Canadiens traded forward Tyler Toffoli to the Flames for a 2022 first-round pick (top-10 protected), a 2023 fifth-rounder, forward Tyler Pitlick, and the rights to forward Emil Heineman.
NBA: The 76ers announced that James Harden will miss the All-Star Game as he rehabs his left hamstring.
NCAAM: Gonzaga claimed the No. 1 ranking in the AP Top 25 for the third time this season, followed by Auburn, Arizona, Kentucky, and Purdue.
*Odds/lines subject to change. T&Cs apply. See draftkings.com/sportsbook for details.