To cap off an insane week of big tech earnings, Amazon reported Q1 revenue of $108 billion — up 44% from a year ago. Something tells us their sports presence won't stop at streaming the NFL.
Kentucky Derby: Where The Rich Come to Play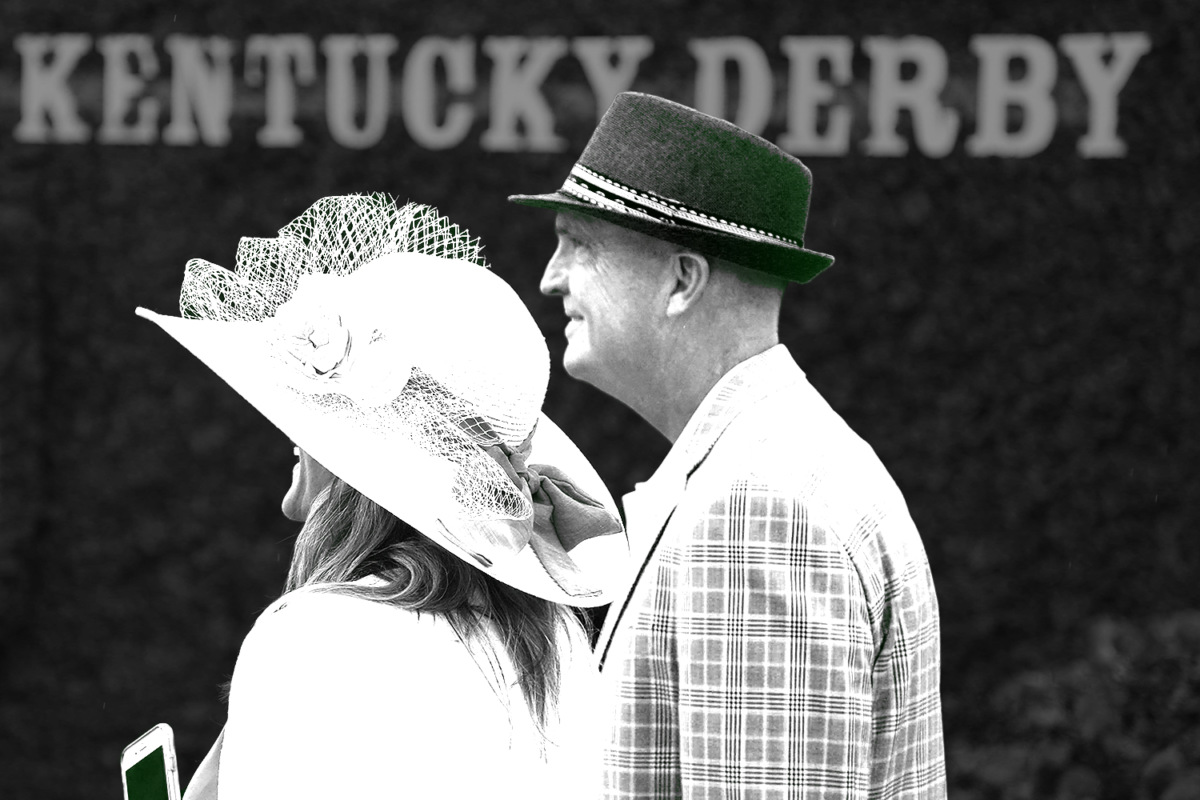 The Kentucky Derby is known as the "most exciting two minutes in sports," and it's also one of the most expensive.
Wagers on the race were down to $79.4 million last year — less than half of the $165.5 million bet in 2019 — but the event remains a cultural statement for high-net-worth individuals.
The most exclusive hotels go for more than $20,000 a weekend.
The Mansion, an invite-only club that opened in 2014, features a Chanel makeup artist in the women's bathroom and a $1,000 mint julep cocktail.
Millionaires Row has been an exclusive, interior dining room since 1966, starting at $36,000 per table.
For fans indulging in the event's more luxurious elements, there's a good chance of running into the world's wealthiest. Horse owners include William Strauss, co-founder of ProFlowers, which sold to Formula One and Atlanta Braves owner Liberty Media for $477 million in 2005.
Sheikh Mohammed, vice president and prime minister of the United Arab Emirates, also owns a horse racing in the Derby, but complaints have been filed to pull his horse from the race after reports surfaced of his involvement in human rights abuses, including the disappearance of his own daughter.
Though millions are spent on attendance, drinks, and gambling, valet workers — essential to the event's logistics — get paid $16 an hour. They protested earlier this week in demand of a fair union contract.
The Startup that Makes Fitness a Video Game
The gaming craze and at-home fitness come together in Ergatta's rowing machine.
The connected rowing company gamifies workouts, with its machine effectively acting as a controller, allowing people to race and compete on a screen as they work out.
Just a month after its first birthday, the startup raised $30 million at a $200 million valuation in a Series A round led by Advance Venture Partners. The company will use the funds to create new games, develop live competitions, and grow its membership base and supply chain.
Other connected rowing machines have attracted investor attention as well, though Ergatta's competitors generally follow Peloton in offering live classes with instructors.
LIT Method, whose machines cost $1,750 plus a $25/month subscription fee, announced an investment this week from Jay-Z's Marcy Venture Partners.
Last June, connected rowing startup Hydrow raised $25 million in a round led by L Catteron, a private equity firm backed by LVMH. Hydrow's machines cost $2,199.
An Ergatta machine also costs $2,199, and subscriptions run $29 per month.
SPONSORED BY HYPERICE
Prioritizing Player Recovery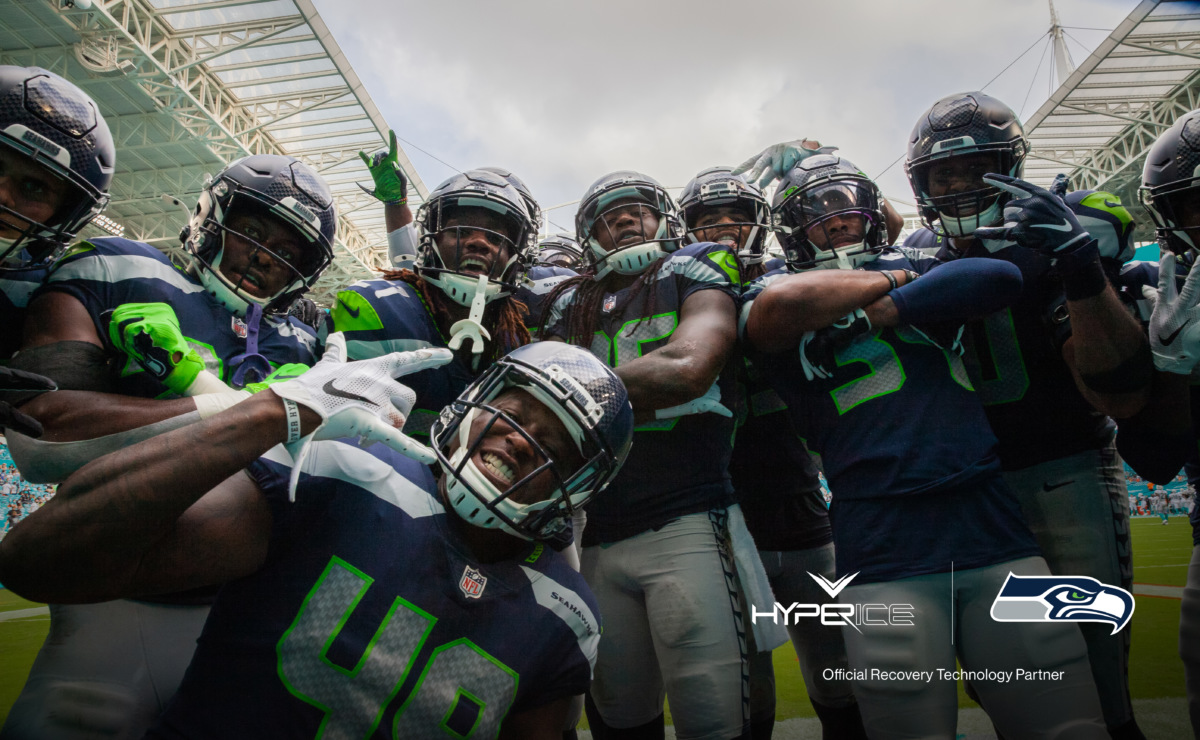 The Seattle Seahawks, one of the most innovative teams in the world, have named Hyperice as their Official Recovery Technology Partner.
In 2012, they were the first team to legitimize the use of technology and data to analyze players' readiness by establishing a sports science department, and they continue this work today by prioritizing player care through the use of Hyperice's cutting-edge technology.
"The Seahawks are methodical with every aspect of their players' training and performance," said Dr. Michael Gervais, High Performance Psychology Consultant to the Seattle Seahawks. "Two key components the organization focuses on are building a competitive mindset and precisely planning out their recovery, and Hyperice's world-class technology is integral to the Seawhawks' holistic approach and future success."
To learn more and explore products visit hyperice.com.
PepsiCo Donates to Diversify Soccer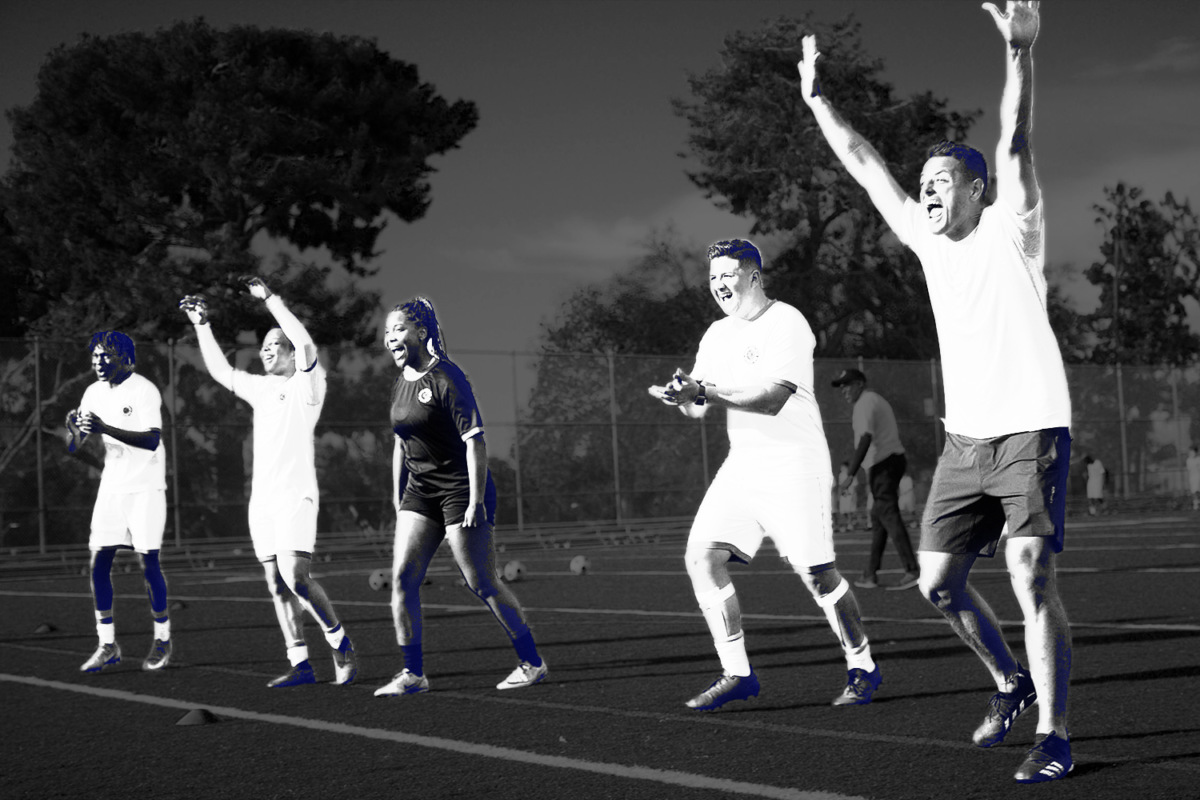 PepsiCo will donate $1 million to youth soccer programs in underserved communities over the next three years as an extension of its partnership with UEFA Champions League.
Last year, the company pledged $570 million over five years to racial justice causes. In March, it committed $40 million to support 4,000 Black and Hispanic students in community college programs.
The youth soccer initiative, "Team of Champions," is intended to "help create transformational change for Hispanic and Black communities." MLS player Javier "Chicarito" Hernández of the L.A. Galaxy lent his support to the program in his first move as a PepsiCo athlete.
Around a quarter of MLS players are Black, largely because the league attracts players from all over the globe. U.S.-born Black players account for around 9% of the league.
PepsiCo joins the numerous brands that made over $35 billion in racial justice commitments in 2020, though only a fraction of those were sports-focused.
Jordan committed $100 million to racial justice initiatives, and Nike added another $40 million.
Nike, Target, Chipotle, and Chevrolet are among the many companies that contribute to youth sports initiatives.
Bud Light directed its "Thursday Night Football" ad spend to highlight Black-owned businesses.
PepsiCo has expanded its soccer sponsorships in recent years, and now partners with both the men's and women's UEFA Championship Leagues and several MLS teams, including New York City FC, the Orlando Pride, and FC Dallas.
DiCaprio-Backed Allbirds Nears IPO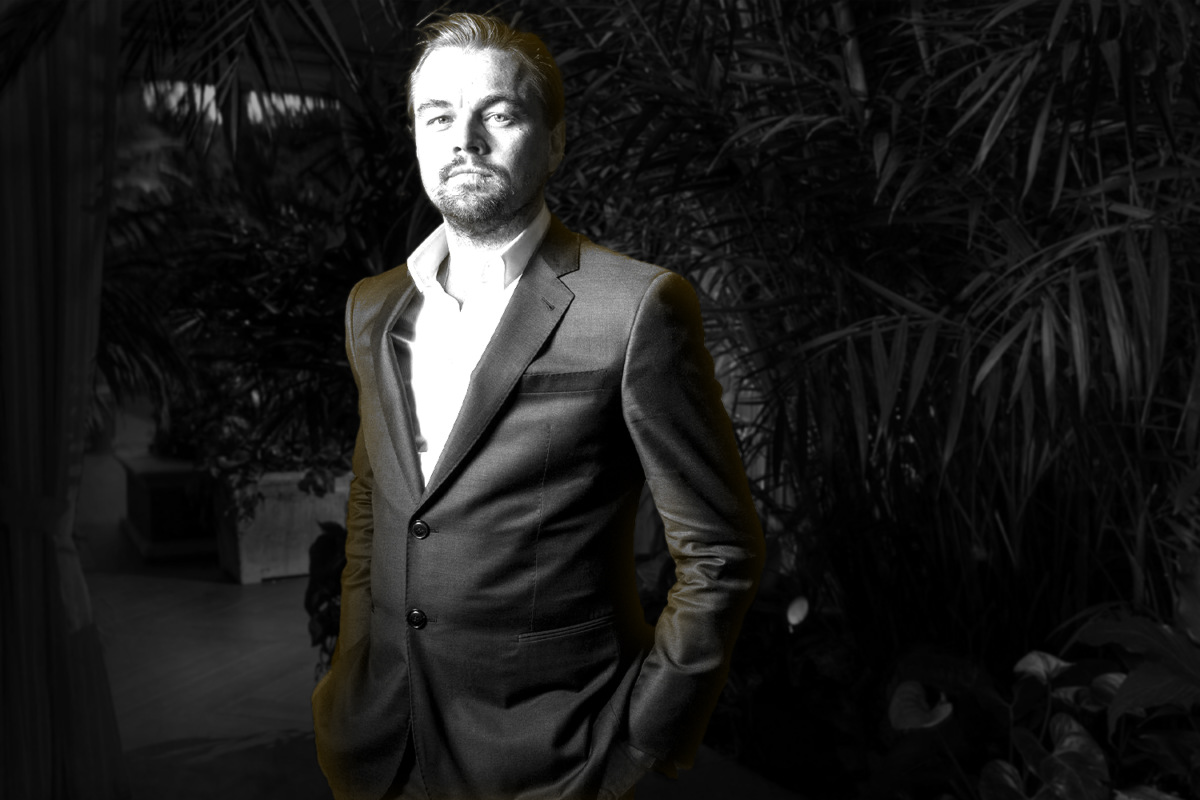 Allbirds, an eco-conscious shoe company popular with celebs and techies, is interviewing banks as it seeks an IPO, according to the New York Times.
Leonardo DiCaprio was an early investor. The famous Oscar winner and environmentalist supports the company's mission to protect the planet.
The San Francisco-based company launched in 2016 and has products available in 35 countries, with 23 brick-and-mortar stores throughout Europe, Asia, New Zealand, and the U.S.
Co-founded by New Zealand soccer star Tim Brown, Allbirds uses 60% less energy than standard synthetic shoes. Footwear giants are taking notice.
Adidas and Allbirds designed a shoe with footwear's lowest-ever carbon footprint.
The shoe is expected to hit the market by the end of 2021.
Back in September, Allbirds raised $100 million in a Series E funding round led by Franklin Templeton, giving the company a valuation of around $1.7 billion.
Prior to that round, it had already raised more than $200 million since 2016.
SPONSORED BY PANINI
Bid Now: Rare 2021 NFL Draft Night NFT Cards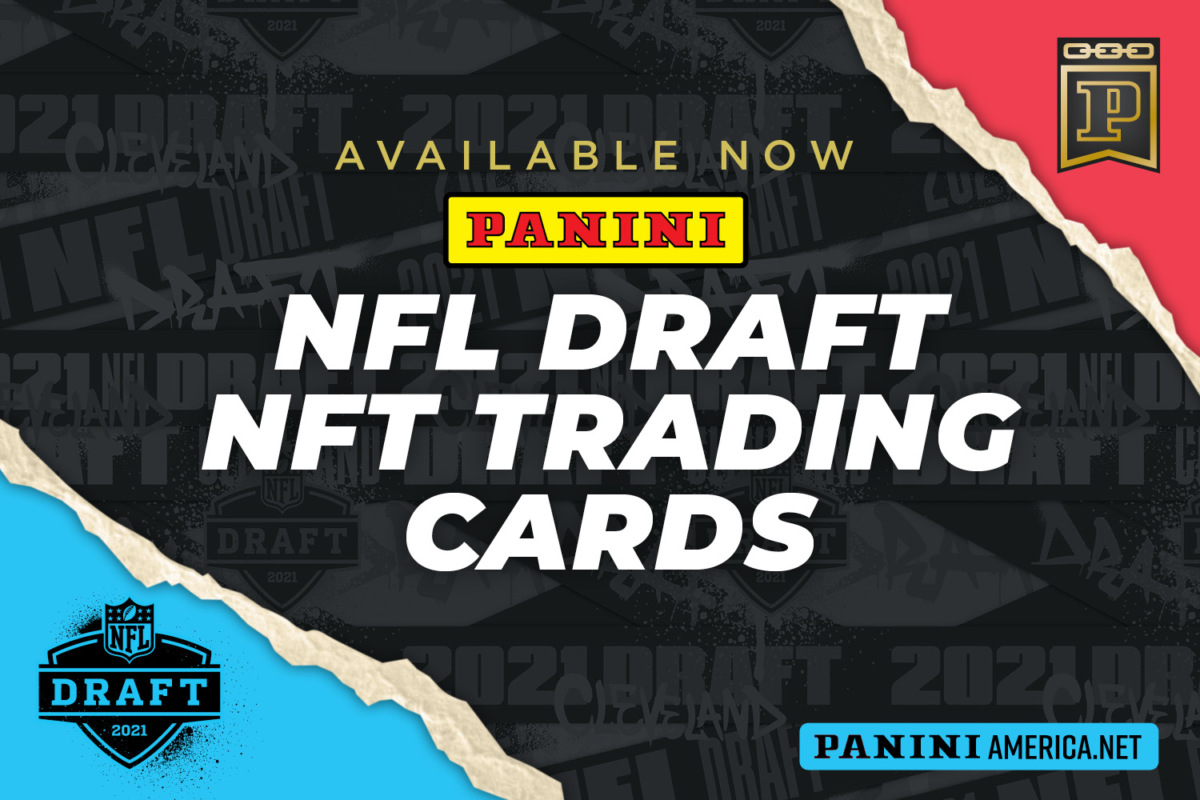 Panini America last night used the first round of the 2021 NFL Draft to create the milestone 2021 NFL Draft Night NFT Blockchain series featuring seven top draft picks — Trevor Lawrence, Zach Wilson, Mac Jones, Kyle Pitts, Ja'Marr Chase, Justin Fields and Trey Lance — on 1/1 digital trading cards that animated each player in real-time into his new NFL team jersey. 
Each digital asset is a 1/1 and is available now through auction on Panini America's Blockchain platform. The auction began today at 3 p.m. (ET) and will run through Monday, May 3 at 5 p.m. (ET). Visit the Panini Blockchain site now for additional information.
Disney has secured advertisements from over 100 brands, including 40 new companies, during the three days of NFL Draft coverage, a Disney executive told Front Office Sports.

The NFL is

attempting

to add flag football to the 2028 Los Angeles Olympic games, with the International Federation of American Football making the formal pitch to the IOC.

The top collegiate esports teams are competing in six different games for $60,000 in scholarships and the title of Champion in the CSL Grand Finals hosted by Esports at LSU, starting tomorrow at 11AM ET live on

CSL Esports' Twitch channel.*
Are you a market research expert with a passion for sports? Tigris Sponsorship & Marketing is looking for someone to lead their Client Insights Team by applying data to tell stories and drive executive decisions around sponsorships. Learn more.*

*Sponsored Content
What is your dream sports experience as a fan or athlete?
In a reply to this newsletter, please include your name, title & company and we will feature the top responses in an article on the FOS site.
Last Friday, we asked readers to share the most helpful tool in their professional lives. We received responses ranging from a pen-and-paper notebook to LinkedIn and browser extensions.
Thursday's Answer
67% of respondents think this year's draft class will have a major impact on the NFL.
Today's Action
*All times are EST unless otherwise noted.
*Odds/lines subject to change. T&Cs apply. See draftkings.com/sportsbook for details.