The Toronto Raptors will call Tampa home temporarily, and Foot Locker posts positive results.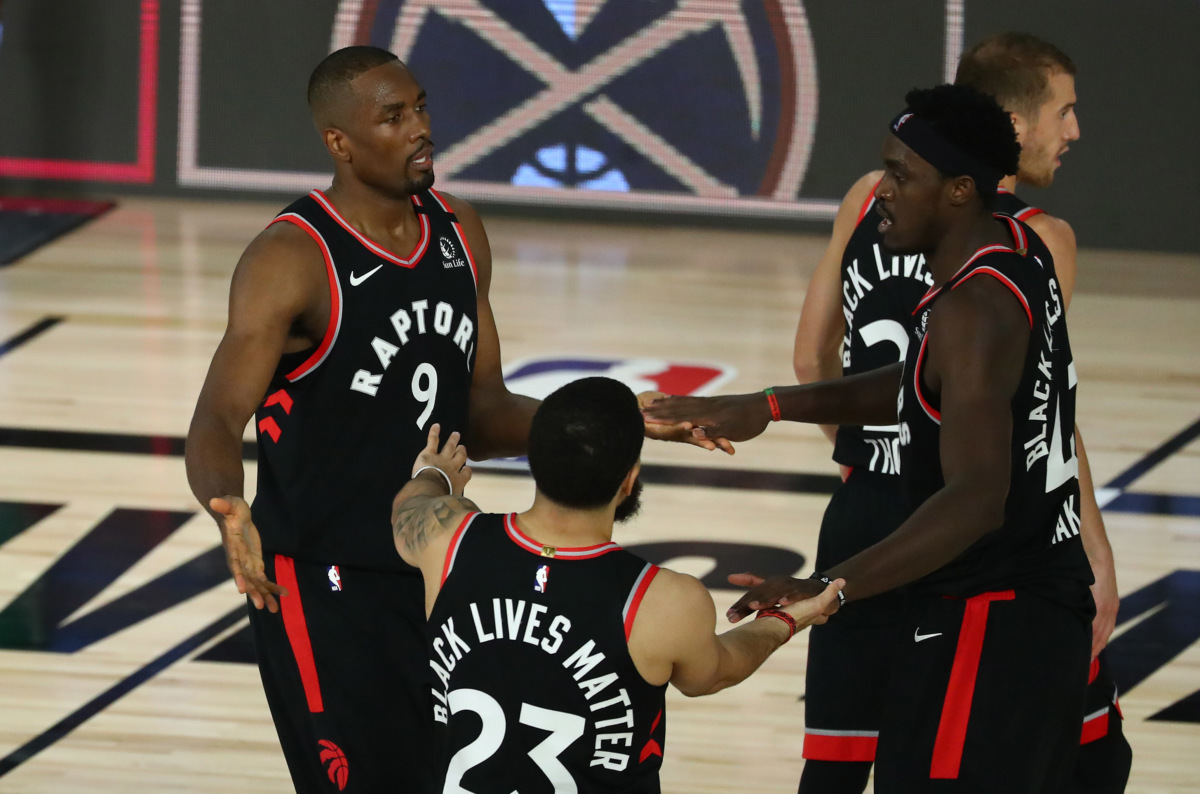 The Toronto Raptors will start the NBA season playing at Amalie Arena in Tampa after the team was unable to receive permission from the Canadian government to play in Toronto.
On Friday, Canadian Prime Minister Justin Trudeau extended the U.S. border closure through at least Dec. 21 due to rising COVID-19 cases, a day before the NBA season is slated to start.
Canadian-American teams: Rumors had been circulating of the Raptors playing in various cities across the U.S. before Friday's news dropped.
It wasn't a surprise as the Toronto Blue Jays were forced to play in Buffalo, N.Y., for the 2020 MLB season. Toronto FC is playing its MLS games at UConn's football stadium and the NHL is considering an all-Canada division for its seven teams next season.
A market test?
There's recent precedent for a market to receive an NBA team after a stint as a temporary home for an existing franchise. Oklahoma City hosted the then-New Orleans Hornets for two years in the aftermath of Hurricane Katrina in 2005.
After the Hornets returned to New Orleans, the Seattle SuperSonics relocated to Oklahoma City and became the Thunder in 2008.
Hugely popular user-generated gaming platform Roblox filed for an IPO yesterday, revealing just how successful it's been amid the COVID-19 pandemic. Approximately 75% of American kids aged 9-12 play regularly.
It's freemium: Roblox's games are free to play, but the company sells digital currency called Robux that can be used to buy various virtual add-ons. Roblox also allows users to rent servers to host virtual gatherings, ideal for the pandemic.
Roblox Results:
31.1 million daily active users through the first three quarters of 2020, up 82% year-over-year.
72% of users are on mobile devices, 25% on desktop computers and 3% on consoles.
$589 million in revenue for that period of time, up 68% year-over-year.
$203 million net loss, four times the loss in the same 2019 period.
34% of Roblox revenue came through sales on Apple devices; 18% of sales came via the Google Play store.
SPONSORED
Your New Favorite Wine Club

This holiday, take some recharge, strategize for the new year, and enjoy time with family and friends. While you're at it treat yourself with a selection of handpicked wines from Firstleaf.
Take a second to sign up this weekend and get 6 bottles of wine for just $29.95, plus free shipping! Just take their wine quiz and they will personalize your order just for you.
Enjoy the savings, and the taste, and have a happy and safe holiday season!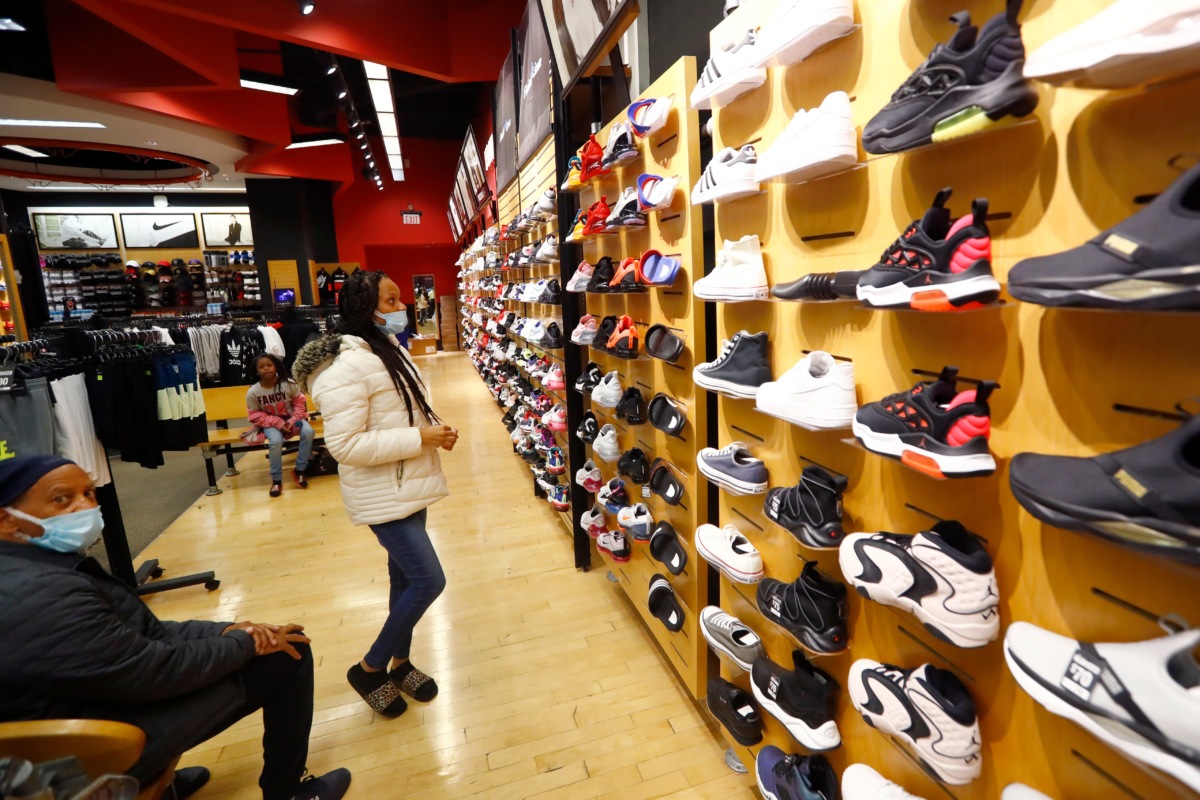 Sneaker and sporting good retailers are continuing to do well amid the COVID-19 pandemic as consumers lean into new hobbies.
Foot Locker revenues for its fiscal third quarter rose 9.01% year-over-year to $2.1 billion, beating analyst expectations. Net income was $265 million, more than double that of the same period last year and more than the $200 million net income the company posted for the first nine months of the year.
Total third quarter sales increased 9% and comparable store sales increased by 7.7%. Foot Locker opened 27 stores, remodeled or relocated eight stores, and closed 95 stores — including 70 Runners Point stores — in the quarter.
Resale platform boost: Foot Locker said it now values its $100 million investment in Goat Group from February 2019 at $240 million. The company operates sneaker resale platform Goat, as well as New York City-based sneaker reseller Flight Club. Goat Group raised a $100 million Series E funding round in September and is now valued at $1.75 billion.
Hibbett Sports also reported earnings today:
Revenue of $331.38M, up 20.3% year-over-year.
Brick-and-mortar comparable sales up 17.5%.
E-commerce sales grew 50.7%, accounting for 13.2% of total sales.
Austin FC's debut jersey is now the best-selling inaugural jersey launch over the first 24 hours in the history of MLS's online store. The club launches in 2021.
Wearable device sales have grown by 30% compared to last year. The industry is expected to grow to an almost $70 million market globally by 2025.
MLS cut 20% of its workforce at its New York City headquarters.
Kourtney Gibson, president of U.S.-based investment bank Loop Capital Markets, joined Lululemon's board.
SPONSORED
Revisiting Daytona's Safety Protocols
Front Office Sports has partnered with AdventHealth to tell the stories of teams, leagues, and venues taking new steps to ensure the safety of fans and players.
One such example has been Daytona International Speedway, who were one of the first venues in America to find a way to safely host fans after the effects of COVID-19.
Read on to learn more and hear more stories on the "Return To Sports" page.
The Dow and S&P 500 both finished down less than a percent on Friday, closing a down week for the overall U.S. stock market. Here's a look at how sports-related stocks performed today.
Up:
Peloton (NASDAQ: PTON) gained 5.36%
Dick's Sporting Goods (NYSE: DKS) gained 4.57%
Take-Two Interactive Software (NASDAQ: TTWO) gained 2.70%
Down:
Foot Locker (NYSE: FL) dropped 4.94%
Las Vegas Sands Corp. (NYSE: LVS) dropped 4.54%
MGM Resorts International (NYSE: MGM) dropped 3.71%
(Note: All as of market close on 11/20/20)
Nashville SC vs. Inter Miami CF: The 2020 MLS Cup playoffs kick off tonight with win-or-go-home matches, and both teams are making their first playoff appearance in their debut seasons. Due to a COVID-19 outbreak, Inter Miami will be without three starters, including star striker Gonzalo Higuain.
How to watch:
9 p.m. ET on ESPN2
Betting odds:
Nashville +115 || O/U 2