With 22 advertisers and 14 sponsors set for March Madness, ESPN announced that it has already sold out of ad inventory for the women's 2022 NCAA Tournament.
USWNT Players Settle with U.S. Soccer Over Equal Pay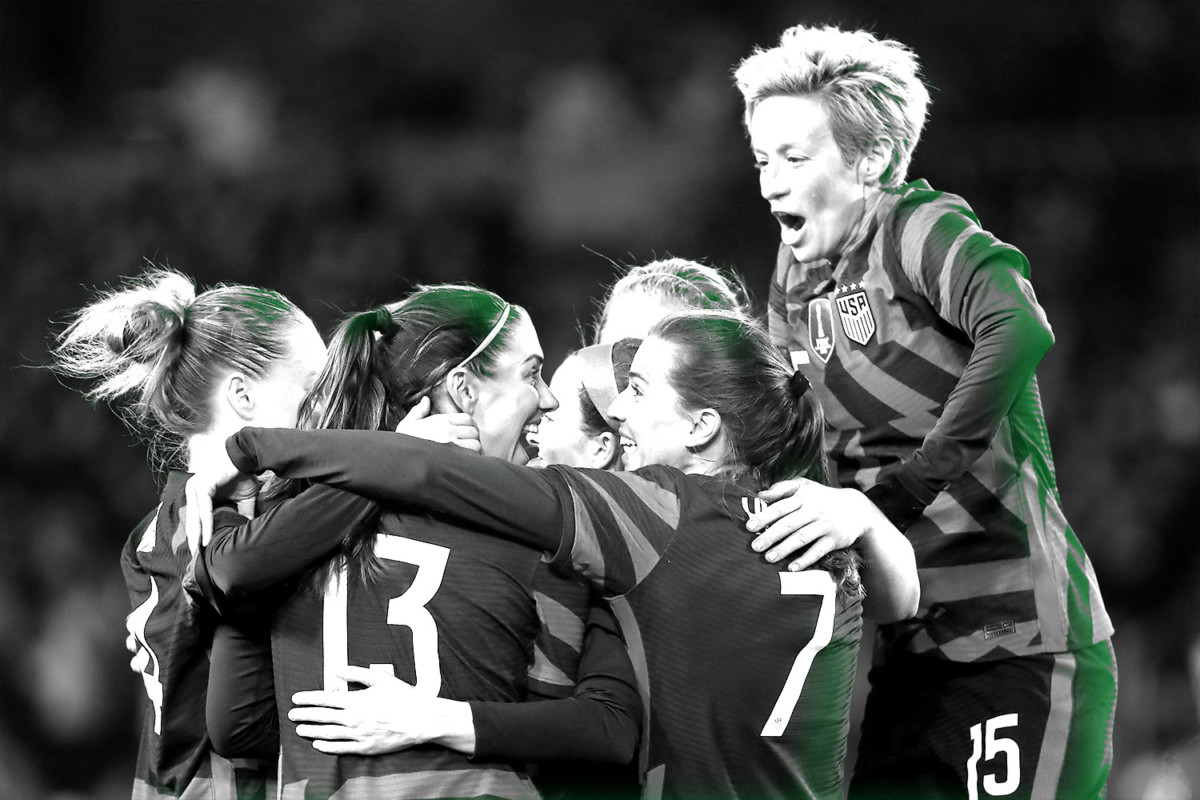 A multiyear legal battle between U.S. women's national team players and the U.S. Soccer Federation over gender equity may finally see its conclusion.
On Tuesday, the two parties announced they've reached a settlement — reportedly worth $24 million — in the historic equal-pay lawsuit first filed in March 2019.
The settlement will need to be finalized through a new collective bargaining agreement and then submitted to the district court. But here's what the proposal would stipulate, according to multiple outlets:
The 61 women's players in the plaintiff class would receive a total of $22 million.
Every player could apply for up to $50,000 worth of a $2 million fund for grassroots women's soccer and post-playing endeavors.
In the future, men's and women's teams would receive the same rate for playing on the national team.
A Long Road
The lawsuit itself was the culmination of years of disputes between players and U.S. Soccer.
Months after it was filed, the team won the World Cup and celebrated in a victory parade in New York that featured fans chanting "equal pay" and confetti cut from court documents raining down on Lower Manhattan.
In May 2020, the players' side lost on the issue of unequal pay in a district court. They later settled with U.S. Soccer over working conditions.
Players appealed the pay-equity issue to the Ninth Circuit, where now-postponed oral arguments were set for March 7 of this year.
Olympics Limp to Lowest Viewership on Record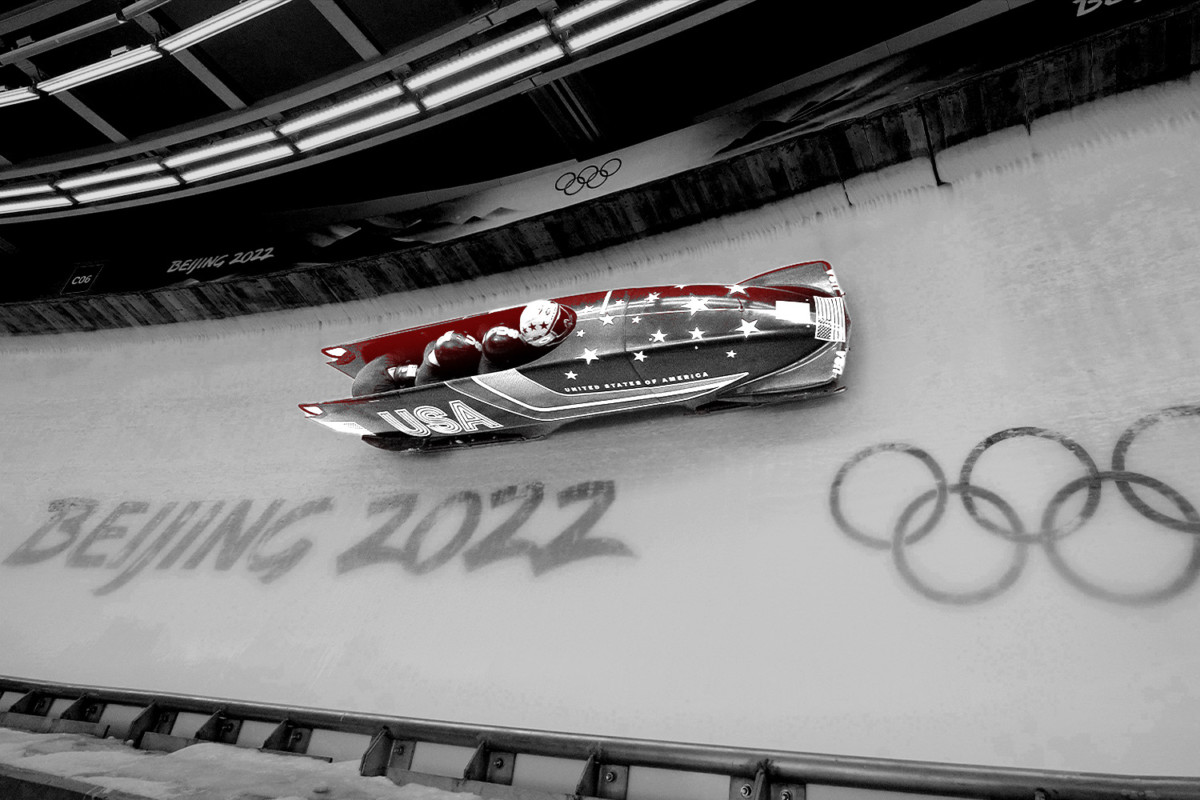 Among those leaving the 2022 Winter Olympics in disappointment: NBCUniversal.
The Comcast-owned network averaged only 11.4 million prime-time viewers per night for the Beijing Games, the lowest figure on record.
The Games drew 160 million total U.S. viewers across 2,800 hours of coverage on NBC, Peacock, and other platforms.
The 13-hour time difference between Beijing and New York can't shoulder all the blame: The Games dropped 42% from the 19.8 million nightly viewers who watched the 2018 Winter Games in Pyeongchang, which is 14 hours ahead of New York.
Peacock performed well, leading NBCUniversal's platforms to 4.3 billion minutes of Olympic streaming. Peacock enjoyed its best 18-day stretch since its July 2020 launch.
The ratings drop continues a trend from this past summer, when the Tokyo Games averaged 15.5 million prime-time viewers — the lowest figure since 1998, when NBC took hold of the broadcasting rights.
NBC extended its contract to broadcast the Games in May 2014 in a $7.8 billion deal that runs through 2032.
Super Bump
The Games did get a lift from NBCUniversal's Super Bowl LVI broadcast on Feb. 13. On that day, the network more than doubled its average Olympic viewership to 24 million.
The Super Bowl boasted 112 million viewers, roughly matching the Big Game's best performances in history.
SPONSORED BY FUTURE
The Future of Fitness Coaching is Here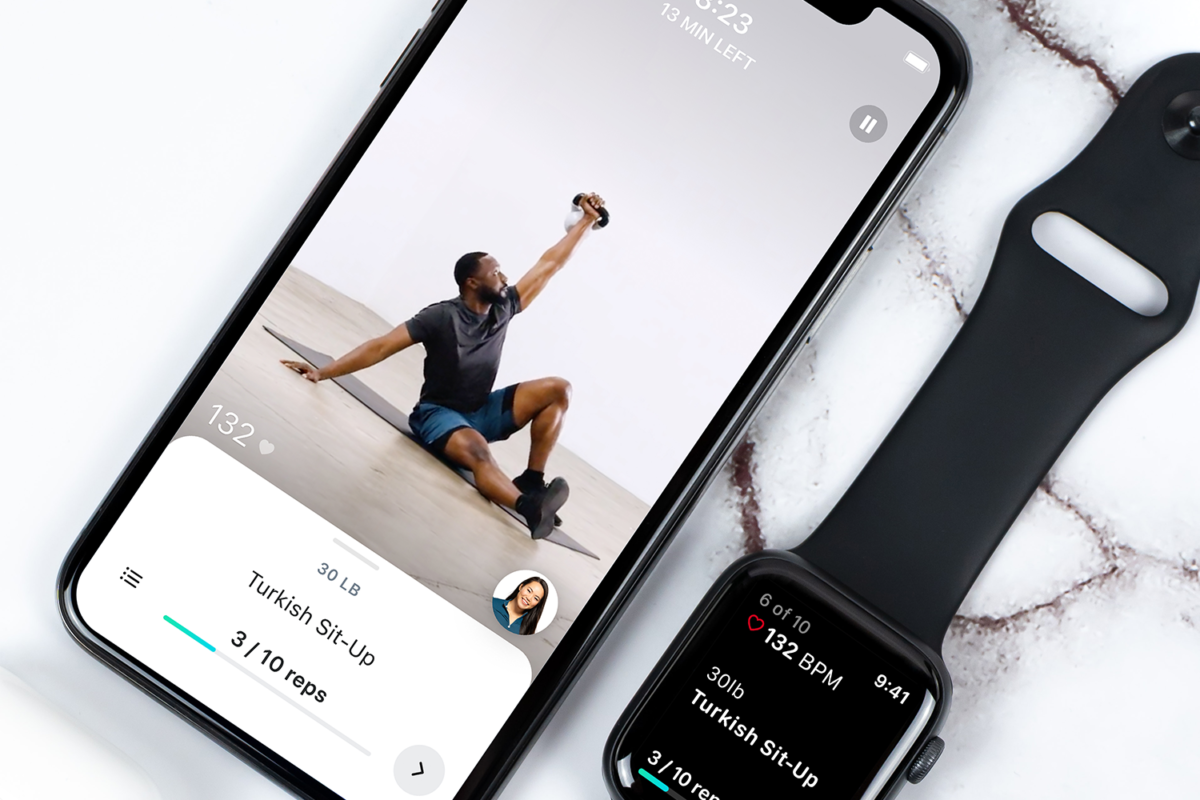 Tired of working out and feeling like it's going nowhere? Introducing Future.
Future is the new workout experience that pairs you one-on-one with your own fitness coach. You'll get unlimited personal training and all the support you need to stay on track.
Your coach will map out a plan based on your goals, build custom weekly workouts to get you there, and keep you accountable every day.
What's more – Future, your Apple Watch, and the app all pair seamlessly to allow you to track metrics like calories burned and heart rate. Together, you and your coach will track your progress, celebrate achievements, and tune your routine to perfection.
Ready to see real results? Join Future today and get your first 3 months for 50% off.
Boston Celtics Co-Owner Buys 55% Stake in Serie A Club
A group of investors led by Boston Celtics co-owner Stephen Pagliuca have agreed to acquire a 55% stake in Serie A's Atalanta B.C., valuing the Italian soccer club at $566 million.
The group will acquire the stake from Atalanta's largest shareholder, the Percassi family, which owns roughly 86% of the club through its holding company, La Dea.
Atalanta joins Inter Milan, Genoa, AC Milan, Fiorentina, Spezia, AS Roma, and Venezia as Serie A clubs under American ownership, with three of the investments made in the past year.
U.S. investor Robert Platek acquired Spezia for an undisclosed amount last February.
In May 2021, Oaktree Capital agreed to buy a 31% stake in Inter Milan for $336 million.
Miami-based 777 Partners acquired Genoa C.F.C. for $175 million last September.
Atalanta has emerged as one of Europe's top clubs, finishing third in Serie A in each of the last three seasons. The club also reached the quarterfinals of the 2020 UEFA Champions League.
The success allowed Atalanta to report a full-year profit of $58 million in 2020, despite Serie A clubs collectively suffering a loss of $855 million during that year, up from $331 million in 2019.
Renewed Interest
Last November, Apax Partners renewed its interest in investing in Serie A after consideration in 2020. The private equity firm is partnering with other potential investors on a plan to inject fresh capital into Serie A to alleviate financial losses from the past year.
In The Leadoff, the NFL could fetch up to $50 million for its Super Bowl halftime show sponsor, Phil Mickelson is reportedly using the Super Golf League to pressure the PGA Tour, the video game industry continues its influx of acquisitions, and Conference USA digs in for a legal battle against three of its departing schools.

Click here to listen

.

The XFL, set to relaunch in 2023 under new ownership, plans to

work

with the NFL to establish programs focused on fitness, health and safety, equipment development, playing surfaces, and data sharing.

Over the past 20 months, NIKE Inc. has invested over $16 million with national and local partners through their Black Community Commitment.

Tune in

to learn what Black History Month initiatives the company has in store for 2022 and beyond.*

It is currently anticipated that $579 million will be spent on NIL deals in the first 12-month period ending in July 2022. Download our latest white paper to learn how your brand can leverage NIL.*
*Sponsored Content
IN PARTNERSHIP WITH KAULIG RACING
NASCAR's Next-Gen Team With a Veteran Leader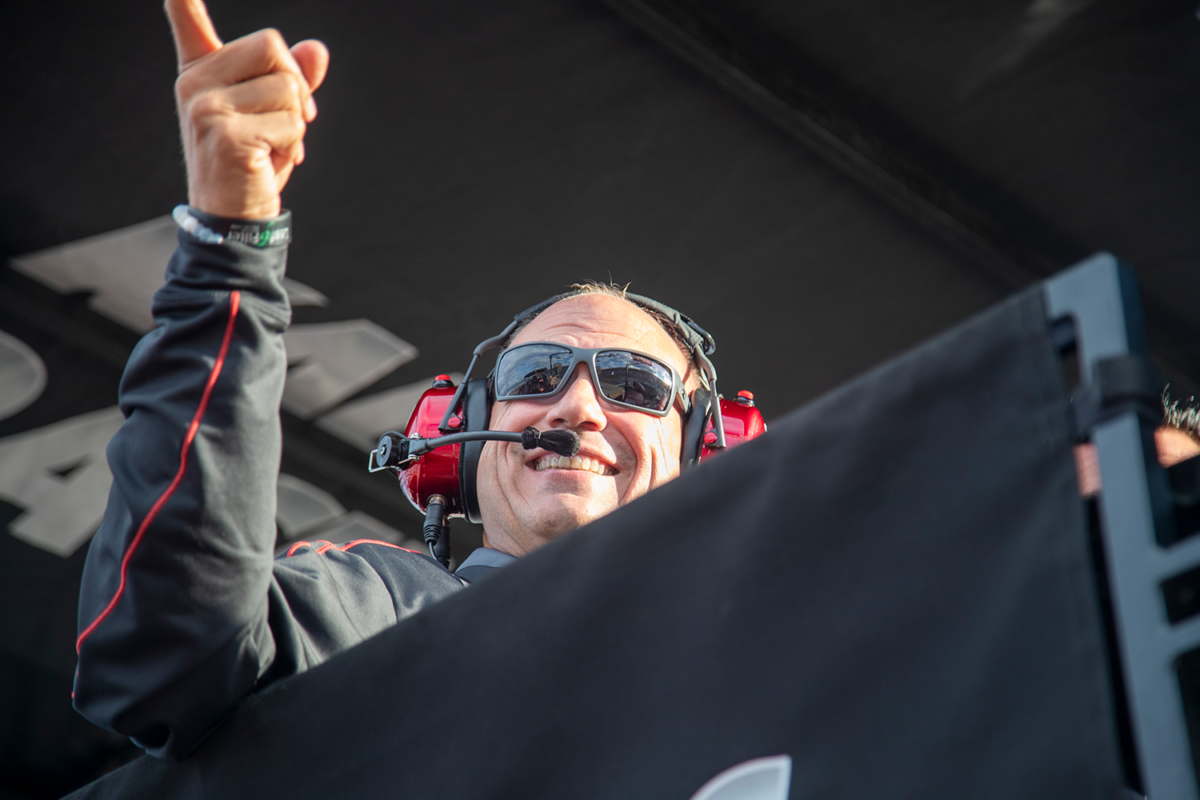 The 2022 season will mark the first time that Kaulig Racing has fielded full-time entries in both the NASCAR Xfinity Series (NXS) and the NASCAR Cup Series (NCS). Team President Chris Rice, however, has been well-known throughout NASCAR since the mid-1980s.
Born and raised in South Boston, VA, where his mother ran the local South Boston Speedway racetrack, Rice began working on the pit crew as early as five years old. Now with decades of experience in NASCAR, Rice is using his expertise to help Matt Kaulig transform the culture at Kaulig Racing with a "whatever it takes" attitude.
Learn more about Chris Rice and watch Kaulig Racing's rookie season kick off this February.
Market Movers
U.S. stocks experienced declines across all three major indexes on Tuesday. Here's a look at how sports-related stocks performed:
(Note: All as of market close on 2/22/22)
The Kansas State Wildcats (14-12) face the Kansas Jayhawks (22-4) on Tuesday at Allen Fieldhouse.
How to Watch: 9 p.m. ET on ESPN
Betting Odds: Kansas -12.5 || ML -760 || O/U 141.5* (Bet on DraftKings)
Pick: Expect the Jayhawks to dominate their in-state rival. Take Kansas to cover. 
*Odds/lines subject to change. T&Cs apply. See draftkings.com/sportsbook for details.