The omicron variant is turning college sports upside down. The College Football Playoff announced that teams in the CFP with outbreaks may have to forfeit, and a reported 40-plus men's basketball teams are on pause due to protocols.
Tesla Under Investigation for Allowing Drivers to Play Video Games
Tesla is under investigation over claims that its latest models allow the driver to play video games while the car is moving.
The National Highway Traffic Safety Administration is exploring these claims from Tesla owners." This functionality, referred to as 'Passenger Play,' may distract the driver and increase the risk of a crash," the agency wrote.
The electric automaker's Passenger Play feature provides a suite of games through a touchscreen, including "The Witcher 3," "The Battle of Polytopia," and "Sky Force Reloaded."
The investigation covers 580,000 vehicles across the company's S, X, Y, and 3 models, and the stakes are high: Tesla could be forced to issue a recall, depending on its outcome.
Tesla seems to have allowed the capability in question on purpose. A warning on the touchscreen states that "Use of Touch Arcade while the vehicle is in motion is only for passengers."
Tesla CEO Elon Musk envisioned a future in which the driver could watch videos while the car drives itself. "When full self-driving is approved by regulators, we will enable video while moving," he tweeted in July 2019.
A Gaming System on Wheels
The $1 trillion market cap company has amped up its vehicles' gaming capabilities.
Tesla said in January that its Plaid model comes with a 10-teraflop gaming computer, making it comparable to Sony's PS5 and Microsoft's Xbox Series X.
Arsenal Warned by U.K. Watchdog Over Fan Tokens
Arsenal has been warned by Britain's Advertising Standards Agency over its promotions for fan tokens.
Fan tokens allow holders to vote on decisions related to sports clubs and have become a new source of revenue. The tokens are traded on exchanges like other cryptocurrencies.
The advertising watchdog believes that Arsenal failed to illustrate the risks of the investment and took advantage of consumers' inexperience with crypto-related assets.
A handful of European soccer clubs have generated more than $200 million in revenue using Socios, an online marketplace for fan tokens, according to the Telegraph.
Fan tokens have also garnered the attention of players.
In August, Lionel Messi signed a two-year, $41 million deal with PSG, and a portion of his contract is being paid in fan tokens.
PSG did not disclose how many tokens Messi received but told Reuters that the amount was "significant."
Other Sports Embrace Tokens
UFC announced a plan in May to issue a blockchain-based token in coordination with Socios and Chiliz, a sports-focused token exchange.
Chiliz is investing $50 million to bring its unique sports team fan access system to the States and has secured partnerships with most major U.S. sports leagues, NASCAR, and esports teams.
The global fan token market cap has reached $413 million as of Wednesday.
SPONSORED BY FEVO
2021 Best Employers in Sports Winners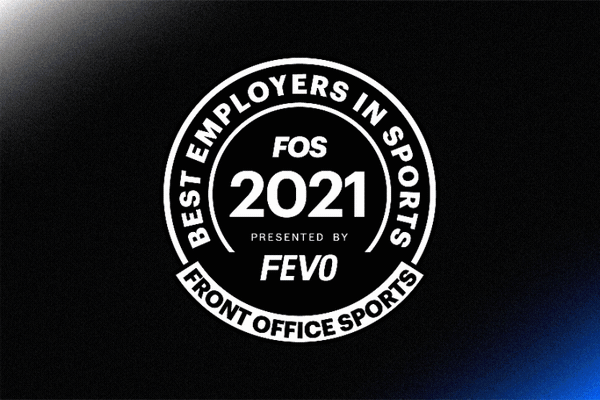 Front Office Sports is pleased to announce the 2021 Best Employers in Sports Award winners! 
Now in its third year, the Best Employers in Sports Award, presented by FEVO, recognizes organizations across the sports industry that are doing the best for their employees. 
Awards are based on anonymous employee surveys. In collaboration with primary research partner Yrdstck, responses were evaluated using patented AI technology powered by Canvs, free from subjectivity and human bias.
This year's survey centered around five key areas, including:
Leadership

Diversity, Equity & Inclusion

Professional Development and Advancement

Philanthropic/Social Endeavors

Employee Wellbeing
The winners represent the top 15% of all companies that participated. Check out the entire list, including two- and three-time winners here.
NCAA Women's Volleyball Championship Draws Record Ratings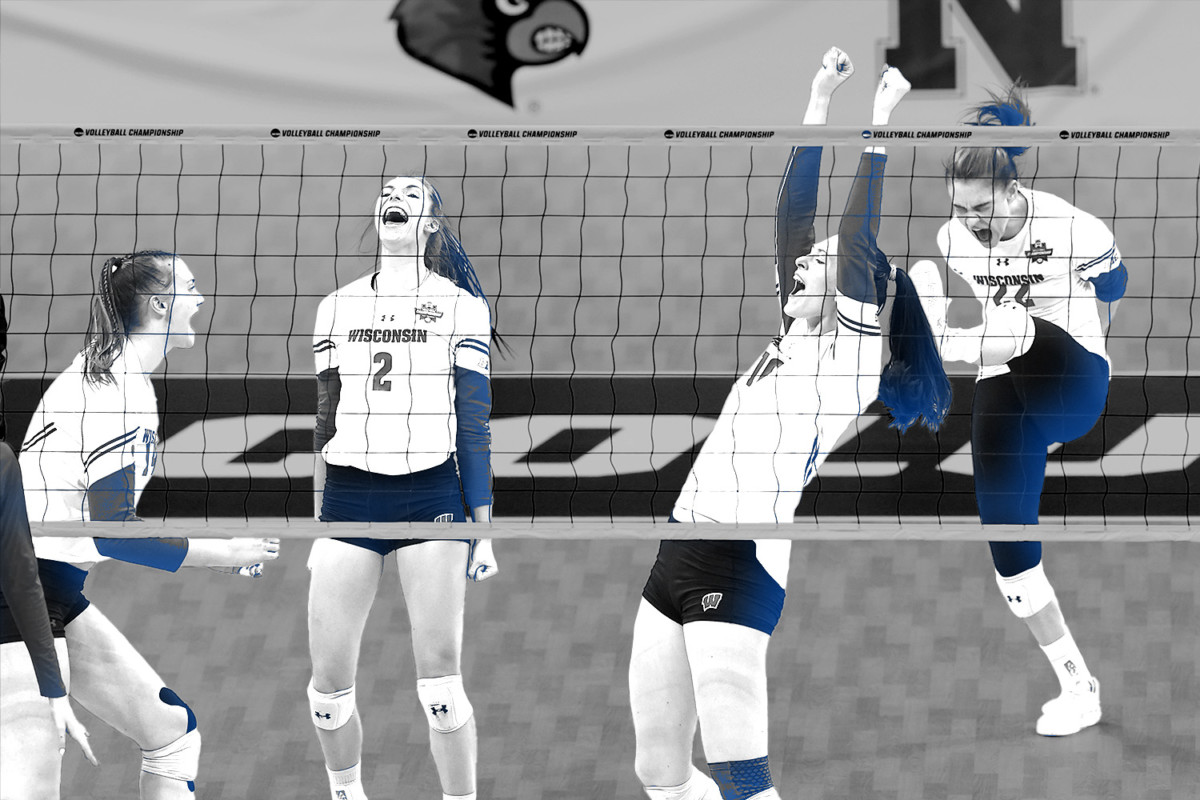 Women's college indoor volleyball continues to put up impressive numbers.
Sunday's championship match between Wisconsin and Nebraska drew 1.19 million viewers — the most ever for college women's volleyball on any ESPN network, up 71% from this past spring season and 119% from 2019.
The numbers support a thesis from the NCAA Gender Equity Review: Women's championship rights are likely worth much more than the $34 million ESPN pays annually for 29 tournaments.
The report found that the Division I women's basketball championship alone could be worth between $81 million and $112 million annually. 
Lucrative At All Levels
Both investors and sponsors have begun to notice the potential of women's volleyball — in college and beyond.
The sport ranks in the top five for NIL earnings on Opendorse's platform.
Athletes Unlimited's inaugural pro women's indoor volleyball season featured major sponsors like Nike and Gatorade and reached a global television audience.
In February, CVC invested a reported $300 million in the International Volleyball Federation.
In the spring, Athletes Unlimited CEO Jon Patricof told Front Office Sports the sport was "like a sleeping giant." Looks like it's waking up.
SPONSORED BY COINBASE
Give Crypto for a Holiday Slam Dunk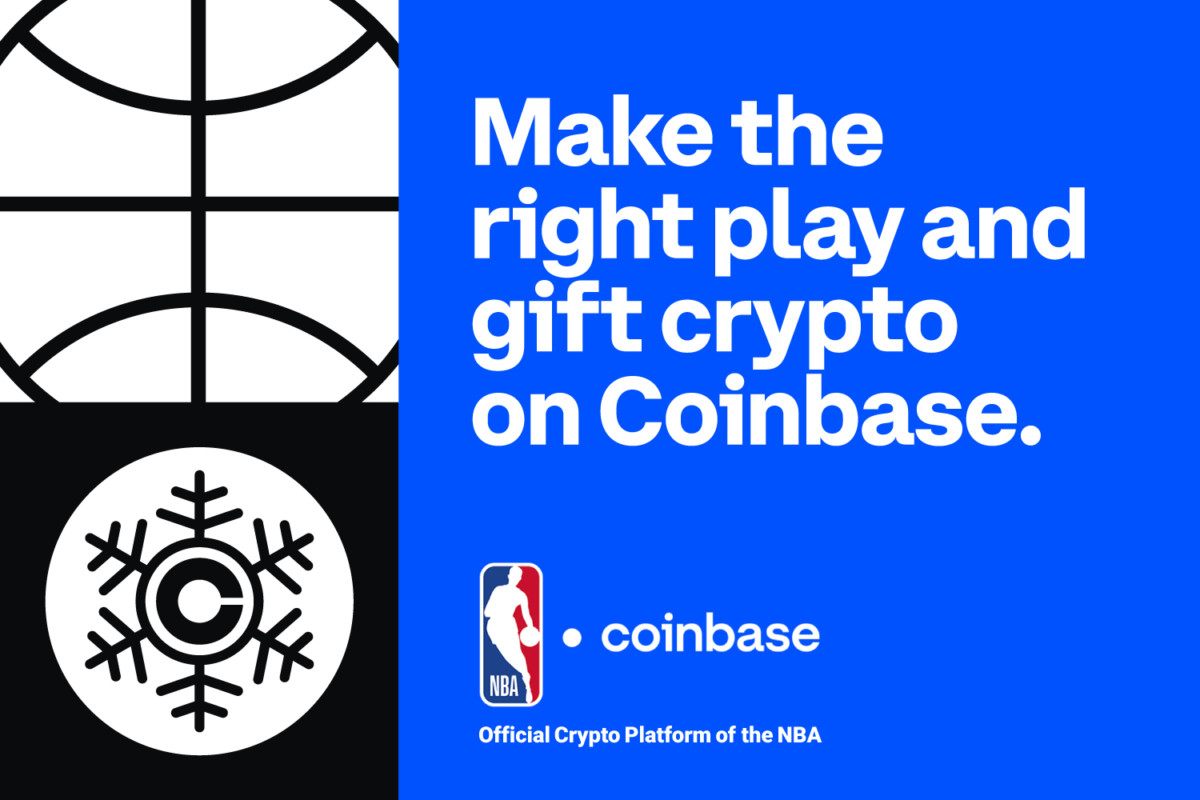 'Tis the season of (crypto) giving. 
Your friends and family deserve a gift that will set them up for the future, and Coinbase is here to help. 
Now you can send personalized crypto gifts of any amount to anyone, and each gift also comes delivered in a digital card featuring unique artwork from an up-and-coming artist.
The future of gifting is here. Click here to learn how to win the holidays now.
Market Movers
U.S. stocks experienced gains across all three major indexes on Wednesday. Here's a look at how sports-related stocks performed:
(Note: All as of market close on 12/22/21)
The Missouri Tigers (6-6) face the Army Black Knights (8-4) tonight at Amon G. Carter Stadium.
How to Watch: 8:00 p.m. ET on ESPN
Betting Odds: Black Knights -6.5 || ML -235 || O/U 54*
Pick: Expect the Black Knights to get back on track. Take Army to cover.
Who ya got? Reply to this newsletter with your prediction for the Missouri-Army winner and final score.
*Odds/lines subject to change. T&Cs apply. See draftkings.com/sportsbook for details.