If you've had "Blinding Lights" stuck in your head for the past year, you'll be glad to know The Weeknd is going all out at the Super Bowl.
$7 Million Self Investment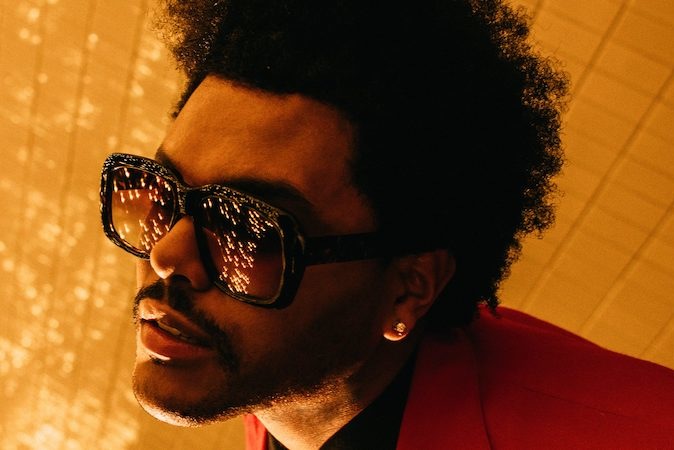 The Weeknd spent $7 million of his own money to make the Super Bowl 55 halftime show "what he envisioned."
The Toronto native just wrapped up one of the best years in music industry history.
His "Blinding Lights" single was the No. 1 radio song of 2020 with 3 billion impressions and has spent a record-setting 47 weeks in the top 10 of the Billboard Hot 100.
Despite the commercial success, the singer did not receive any Grammy nominations. "The Grammys remain corrupt. You owe me, my fans and the industry transparency," he tweeted at the time.
His Super Bowl audience will far exceed the Grammys. Last year's Fox broadcast of the Super Bowl halftime show attracted about 103 million viewers, more than five times that of the 2020 Grammys.
Halftime shows have previously been valued around $13 million. With only about 22,000 fans watching in-person this year, The Weeknd wanted to make the show more of a "cinematic experience."
PepsiCo replaced its traditional Super Bowl ad slot this year with a massive lead-in campaign to the halftime show, which it has sponsored for 10 years.
"I do think though consumers now are really looking for optimism and kind of a bit of escapism," Pepsi VP of Marketing Todd Kaplan told CNBC. "We're really going to take the experience from 12 minutes into six weeks," he added about The Weeknd's campaign.
Theo Epstein's Ownership Play?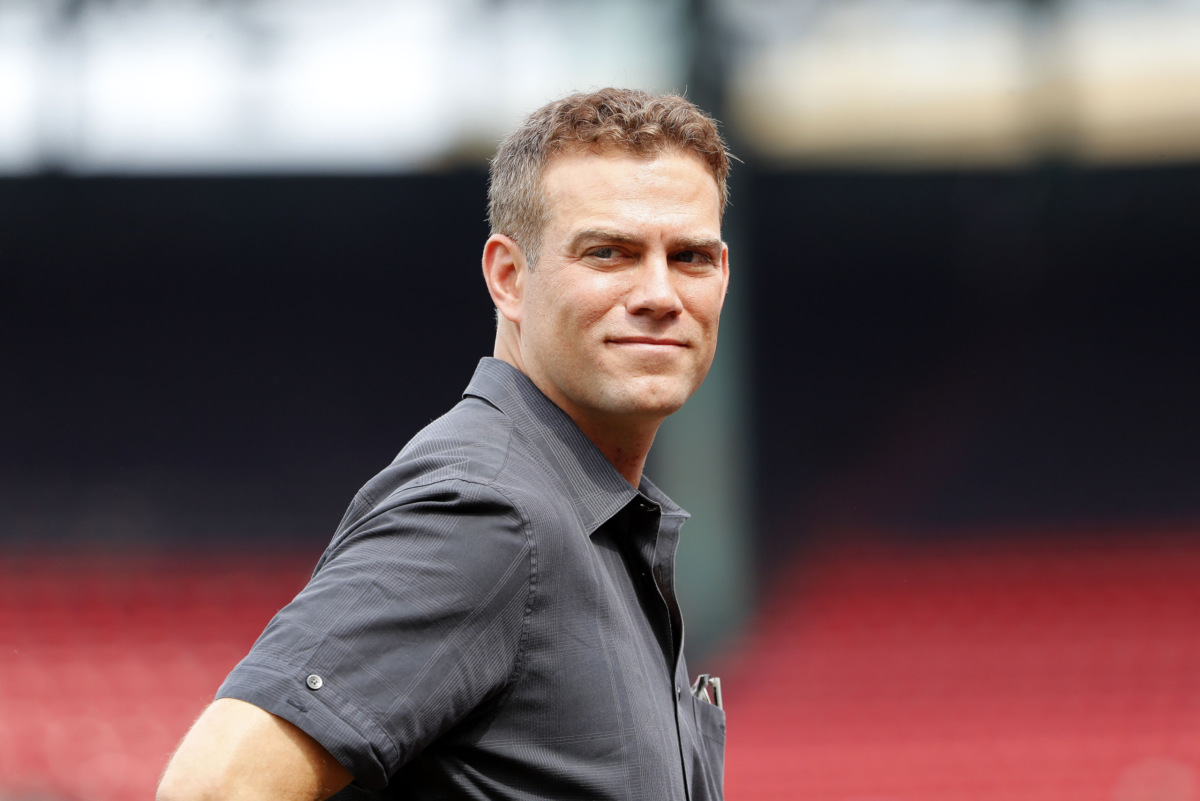 Theo Epstein is quickly building out his post-Cubs career — and establishing a new path for former front office executives in the process.
Two weeks after joining MLB's Office of the Commissioner as a consultant around on-field rule changes, the decorated former GM and president of baseball operations is joining Arctos Sports Partners, a private equity firm that buys minority shares of professional clubs.
As "executive-in-residence," Epstein will advise owners of the teams the firm has invested in on various business matters.
Epstein reportedly made in the tens of millions in his final deal with the Chicago Cubs. When he shocked the sports world by stepping down from his role with the team in November, he hinted that ownership could be in his future. 
"Being part of an ownership group is something that has always appealed to me, but it can seem so unattainable that I haven't been really realistic about it yet," he said.
Team valuations are soaring, as demonstrated by Steve Cohen's recent $2.5 billion acquisition of the New York Mets.
Arctos, founded in 2019, has already invested in Fenway Sports Group, which owns the Boston Red Sox and Liverpool FC among other sports properties.
Last week, the group ended talks to go public with Billy Beane and Gerry Cardinale-led SPAC RedBall Acquisition.
SPONSORED
The Big Game's Big Show

The Pepsi Super Bowl Halftime Show is one of the biggest moments of the year.
This year, award-winning artist The Weeknd is set to perform an amazing show. Grab and scan your Pepsi to get closer to the action and experience Halftime like never before.
Visit pepsihalftime.com to learn more.
British Sportswear Giant Makes Another US Move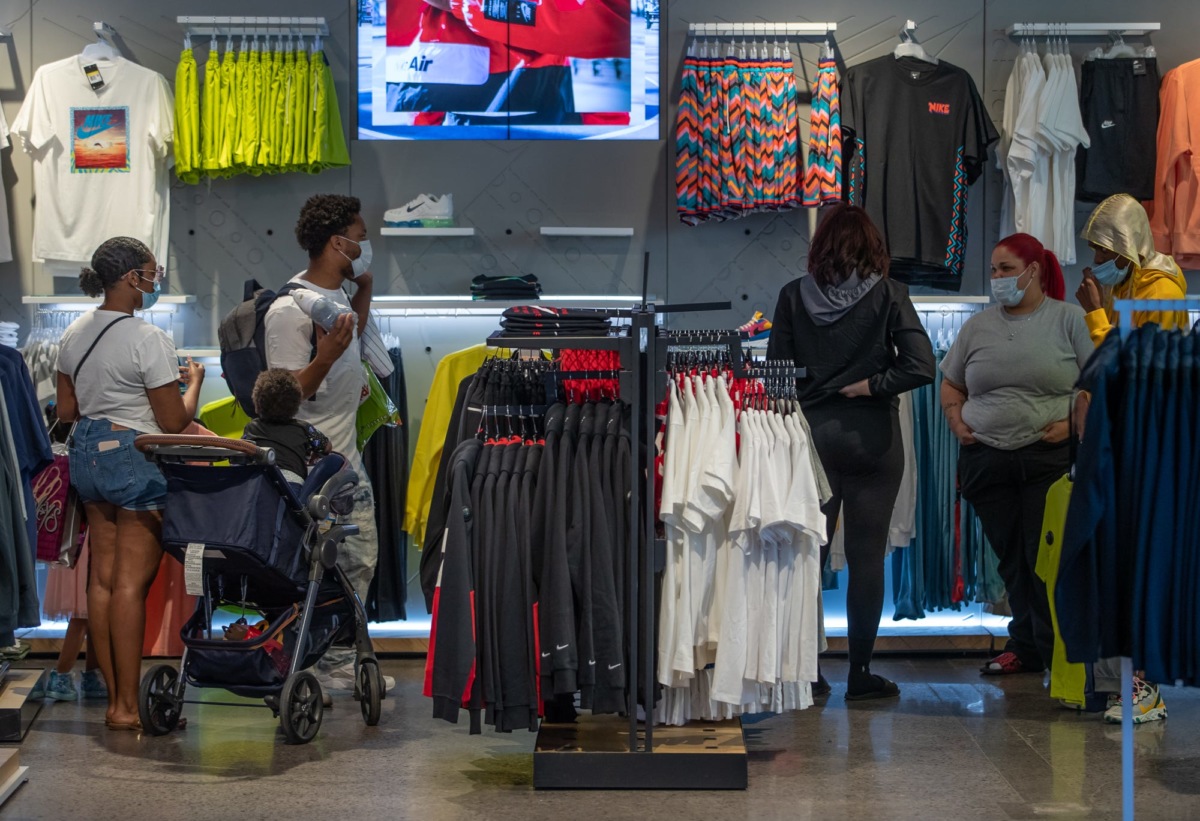 JD Sports is acquiring Baltimore-based athletic footwear and apparel brand DTLR Villa for $495 million. DTLR Villa has 247 stores across 19 states. About $100 million of the funds will be used to repay existing debt.
Stateside sales already account for over a quarter of the British company's total sales.
June 2018: Acquired Finish Line for $558 million.
October 2020: Opened a flagship store in Times Square.
December 2020: Bought California-based Shoe Palace for $325 million.
As with Shoe Palace, DTLR's current top executives will continue managing the company.
"In our view, this looks a further sensible bolt-on acquisition and plays to the theme that the largest retailers are starting to scale up using their balance sheets," Shore Capital analyst Greg Lawless wrote in a memo, according to MarketWatch.
DTLR was founded in 1982 and is currently owned by BRS & Co. and Goode Capital. Originally branded as Downtown Locker Room, the company rebranded to DTLR, then merged with Villa in 2017.
Shares of JD Sports rose more than 6% after the announcement on Monday.
SPONSORED
Executive Roundtable: Putting Employees First

In a unique year for sports, several organizations set fantastic examples for the rest of the industry by showing strong leadership and putting employee welfare first in the face of COVID-19.
FOS will sit down with leaders from the Charlotte Hornets and Miami Dolphins, two of the winning organizations from 2020's Best Employers in Sports Awards presented by FEVO, for a roundtable discussion on how their organizations kept the focus on their employees, even in uncertain times. The conversation will also cover how they are tackling initiatives around diversity and inclusion, COVID-19, professional development, and more.
The discussion, led by Front Office Sports CEO Adam White and FEVO CEO Ari Daie, will include:
Fred

Whitfield, President,

President and Vice Chairman

, Charlotte Hornets
Jason Jenkins, Senior VP, Communications and Community Affairs, Miami Dolphins
Join in LIVE on Tuesday, February 2nd at 1PM ET. Grab Your Spot Now!
U.S. stocks closed on Monday with GameStop once again experiencing dramatic fluctuation. Here's a look at how sports-related stocks performed:
Up:
fuboTV Inc. (NYSE: FUBO) gained 24.02%
Allied Esports Entertainment Inc. (NASDAQ: AESE) gained 9.68%
Big 5 Sporting Goods Corporation (NASDAQ: BGFV) gained 8.69%
Down:
GameStop (NYSE: GME) dropped 30.77%
Vail Resorts, Inc. (NYSE: MTN) dropped 1.58%
Gravity Co., Ltd. (NASDAQ: GRVY) dropped 0.53%
(Note: All as of market close on 2/1/21)
The Dallas Mavericks (8-12) will host the Phoenix Suns (10-8) tonight at the American Airlines Center. The Mavericks will look to redeem themselves after falling short to the Suns on Saturday for their fifth loss in a row. Phoenix stands at sixth in the Western Conference and the Mavericks are 13th.
Kristaps Porzingis and Maxi Kleber will be back on the court for the Mavericks. Dario Sari and Cameron Payne are out for the Suns, with Devin Booker listed as questionable to play.
How to watch:
8:30 p.m. ET on NBA TV
Betting odds:
Suns -1.5 || ML -130 || O/U 217.5