The Weeknd signs on for the Super Bowl LV Halftime Show, and HBO teases its upcoming Tiger Woods documentary.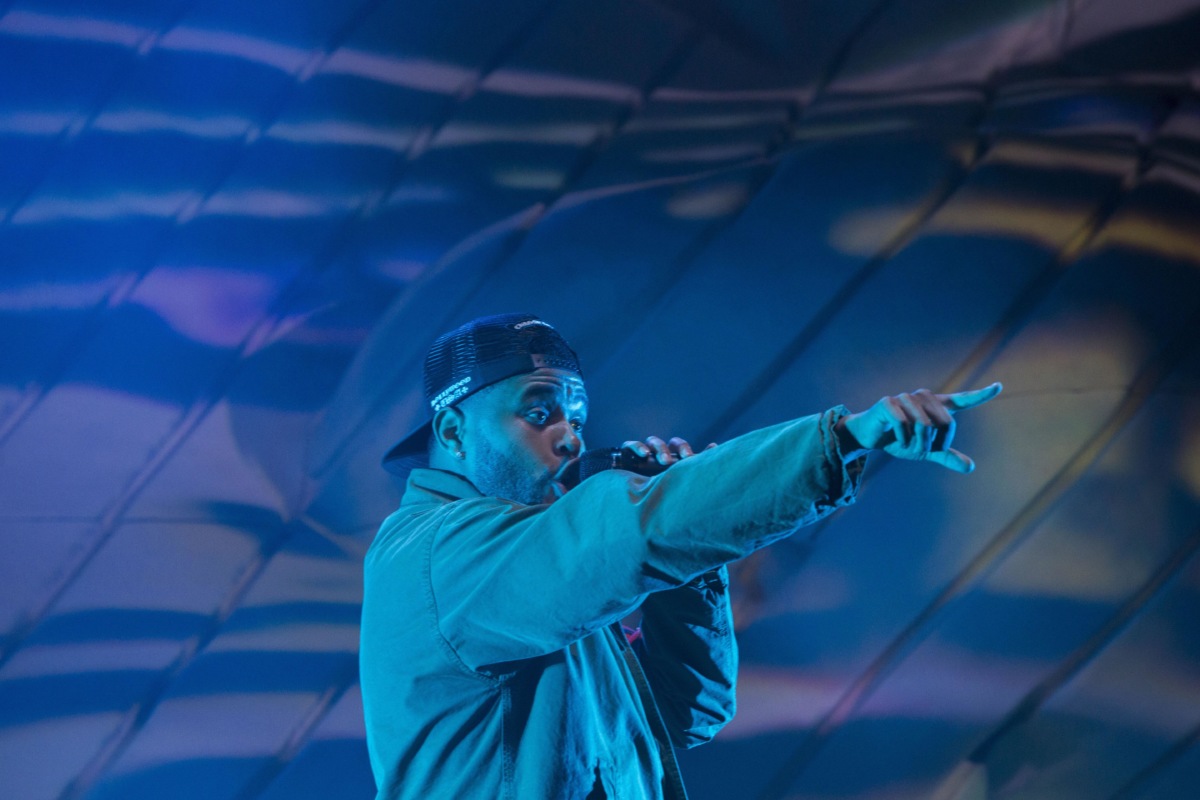 Global music superstar The Weeknd will play the Super Bowl LV Halftime Show. The performance will be the second under the partnership between the NFL and entertainment company Roc Nation, which was founded by Jay-Z.
The parties began a multi-year agreement in 2019 to "enhance the NFL's live game experiences," which includes advising the league on the selection of artists for major performances. Shakira and Jennifer Lopez co-headlined last season's Super Bowl performance, the first co-produced by Roc Nation.
Roc Nation is also helping amplify the NFL's social justice efforts. That includes the NFL's Inspire Change program, which in partnership with the NFL Players Association is committing $250 million to social justice causes. Alicia Keys, a Roc Nation client, has also joined with the NFL to launch a $1 billion endowment for Black-owned businesses and communities.
NBA, ESPN Plan Virtual Draft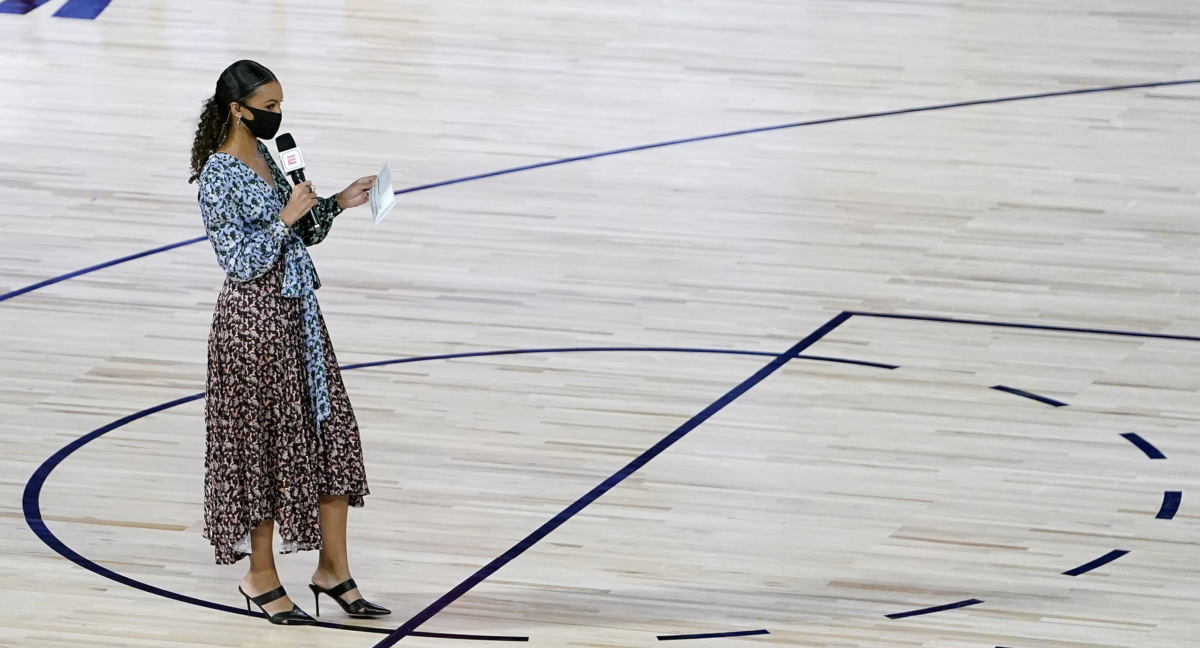 NBA Commissioner Adam Silver and Deputy Commissioner Mark Tatum will appear on-site at ESPN's headquarters to announce picks in the 2020 NBA Draft on Nov. 18, while up to 60 draftees will appear virtually.
ESPN reporter Malika Andrews, widely lauded for her work as a reporter inside the league's restarted season bubble, will make her debut as the draft telecast reporter. Rece Davis will return to host ESPN's coverage alongside a panel of analysts including Jay Bilas, Jay Williams and Mike Schmitz. NBA insider Adrian Wojnarowski will once again appear to provide news updates.
Commentary and vignettes will focus on the "individual stories of top players." In April, ESPN drew criticism for focusing on NFL prospects' personal trauma when introducing them during the 2020 NFL Draft, but later said that showing those obstacles was part of telling the "human side" of their stories.

This season, treat yourself to America's #1 awarded wine club.
With Firstleaf Wine Club, get some holiday spirit delivered right to your door. Just tell them what you like through their wine quiz and get 6 personalized, hand-picked bottles of wine for $29.95, plus free shipping. That's 60% off of your first box!
Reward yourself for getting through a crazy year.
HBO Drops 'TIGER' Trailer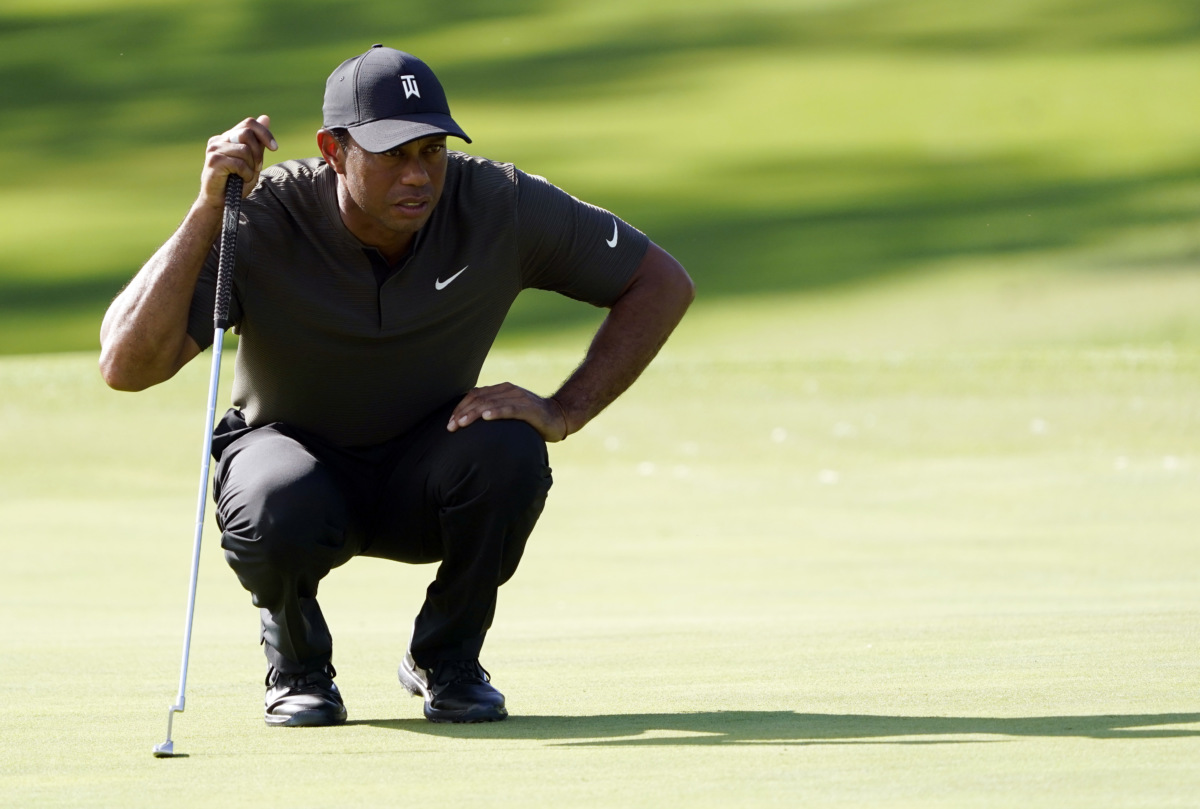 Amid round one of the Masters Tournament, HBO dropped the trailer for its upcoming original Tiger Woods documentary "TIGER," set to premier in January 2021. The film will document Wood's rise, freefall and comeback.
The two-part doc uses Jeff Benedict and Armen Keteyian's best-selling book "Tiger Woods" as a resource. It includes never-before-seen footage and interviews with "those who know Tiger best," including his former caddy and close friend Steve Williams, and — for the first time speaking publicly — Rachel Uchitel, the woman at the center of Woods' 2009 sex scandal.
Woods, the defending Masters champion, is four-under par through the first round. He's in a five-way tie for fourth place, three shots behind leader Paul Casey.
Eight games across FBS are now canceled or postponed this week due to COVID-19 outbreaks.
The Los Angeles Lakers are not planning to have fans at games until further notice and will not hang their 2020 championship banner until fans can be there.
Despite a $1 price hike in August, ESPN+ is now at 10.3 million subscribers as of the end of Disney's Q4, up from 8.5 million at the end of Q3. The service had 7.9 million subscribers at the end of Q2.
Italian coffee brand Lavazza entered esports with a deal with gaming organization Fnatic; they will create a co-branded Fortnite map.
SPONSORED
Esports Game Changers
In a new episode of Fundamentals on Tuesday, Nov. 17 at 12 PM ET, Front Office Sports and Pittsburgh Knights are giving you the chance to learn from three women spearheading the esports space.
Sign up for an email reminder before we go LIVE with Senior Esports Community Manager of Hi-Rez Studios Auverin Morrow, Director of Communications at Pittsburgh Knights Angelica Sirabella, and Shooting Guard for the Washington Mystics Aerial Powers.
U.S. stocks saw declines Thursday as rising coronavirus cases and tougher restrictions raised concerns around the slowing of the economic recovery. Here's a look at how sports-related stocks performed today.
Up:
Peloton Interactive (NASDAQ: PTON) gained 2.36%
Big 5 Sporting Goods (NASDAQ: BGFV) gained 1.47%
Vail Resorts (NYSE: MTN) gained 1.19%
Down:
Fox Corp. (NASDAQ: FOX) dropped 6.63%
Aramark (NYSE: ARMK) dropped 5.67%
Wynn Resorts (NASADQ: WYNN) dropped 5.50%
(Note: All as of market close on 11/12/20)
Indianapolis Colts vs. Tennessee Titans: The Colts (5-3) and Titans (6-2) are meeting for the first of two matchups in three weeks, both looking to emerge as the clear favorite for the AFC South with defending champion Houston Texans sitting in a distant third at 2-6.
How to watch:
8:20 p.m. ET on Fox & NFL Network
Betting odds:
Titans -2 || ML -115 || O/U 50.5