Thom Mayer may have accomplished some of his most important work in the last month. The NFL Players Association's medical director and his team spent the last three weeks in Ukraine, where they treated 350 patients and trained 1,700 local personnel, according to ESPN.
Coca-Cola reported $10.5 billion in first-quarter revenue, beating analysts' estimates of $9.83 billion.
The company's sports drinks segment, which includes BODYARMOR and Powerade, grew 22% during the quarter, and hydration products increased 8%.
Sports drinks and sparkling soft drinks led growth for the quarter in North America.
Hydration's growth was predominant in Latin America, Europe, the Middle East, and Africa.
After the beverage giant first bought a 15% stake in 2018 to become BODYARMOR's second-largest shareholder, Coca-Cola acquired the remaining shares in November for $5.6 billion. Coca-Cola's earnings report marks BODYARMOR's first full-quarter under the brand.
Cheers to Metaverse
As Coca-Cola's sports drink segment continues to grow, so does its product innovation. Last month, Coca-Cola's Byte appeared globally on Pixel Point, an island in the "Fortnite" game. The drink, which is set to be released in the U.S. next month, is supposed to taste like pixels. It's currently only available (in real life) in select Latin American countries.
The company, which also has a partnership with game developer Riot Games, describes Byte as the "first-ever Coca-Cola flavor born in the metaverse."
CEO James Quincey said during the earnings call that the company is trying to invest in brands so Coke drinkers will pay more, reasoning that a price hike is more favorable now than in a recession.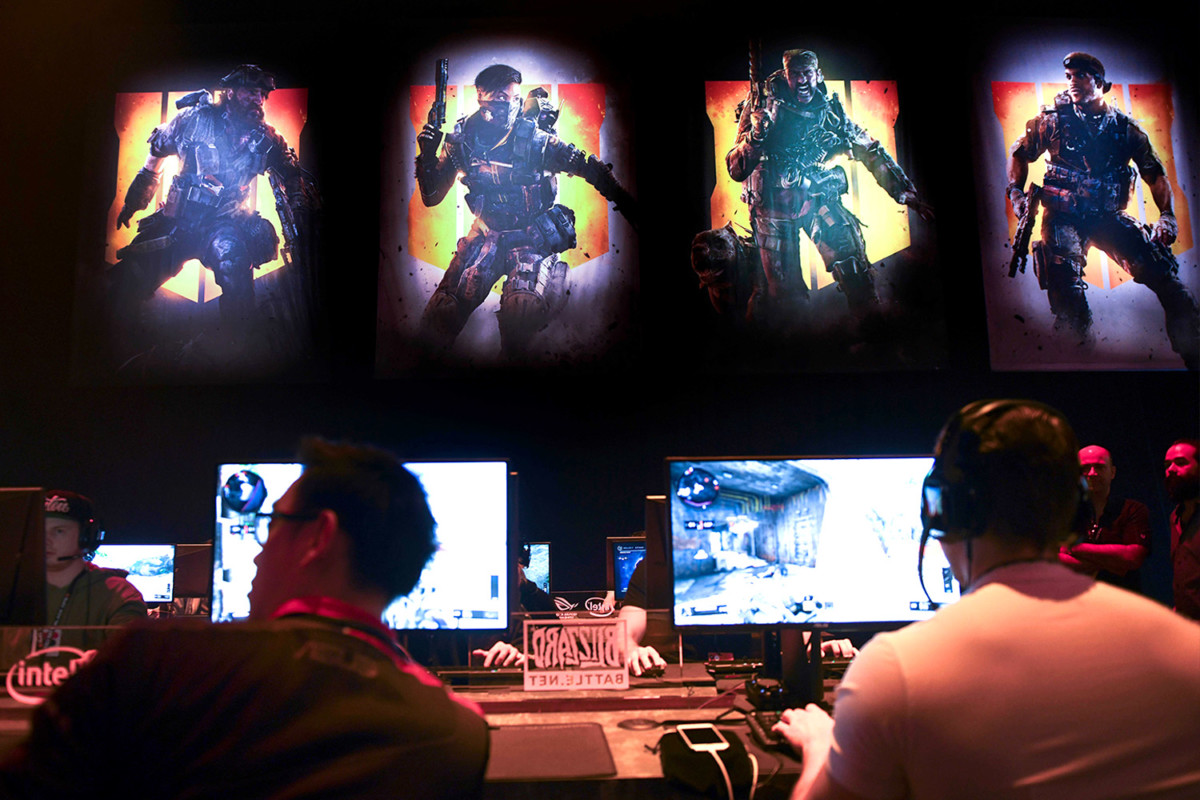 Activision Blizzard failed to meet expectations with its latest earnings report on Monday.
The California-based video game publisher generated $1.8 billion in revenue in Q1 2022, compared to $2.3 billion for the same period a year prior.
It reported $642 million in operating cash flow, compared to $844 million in Q1 2021.
Monthly active users reached 372 million, down from 435 million in Q1 2021.
Activision attributed its lackluster results to the underwhelming launch of "Call of Duty: Vanguard," due to competition from other publishers and an average reception from gamers.
The publisher will release its latest addition to the "Call of Duty" franchise this year but will take a break in 2023 to focus on building its live services businesses, according to Bloomberg.
It will mark the first time "Call of Duty" will be without an annual release in nearly two decades.
Legal Issues
In March, Activision reached an $18 million settlement with the U.S. Equal Employment Opportunity Commission after several sexual harassment and discrimination lawsuits.
Last week, the company learned it is no longer facing a class-action lawsuit that claimed it misled investors regarding similar allegations, but it is still facing an ongoing investigation.
The investigation could stand in the way of Microsoft's deal to acquire Activision for $68.7 billion. The deal, announced in January, is currently under regulatory review.
SPONSORED BY FIDELITY
Making the Most of Every Opportunity
At 5'7", Andrew "Hawk" Hawkins' 7-year NFL career was as improbable as his post-NFL successes in media, business and entertainment. 
If you ask him, he'd tell you it was all part of the plan. From the moment he achieved his dream of playing in the NFL, he's been thinking about and working toward his second act. 
His main focus these days is StatusPRO, which he co-founded with college teammate Troy Jones. Backed by some of the biggest names in sports and entertainment, the sports tech company combines player data, AR, and VR to create a revolutionary suite of training and gaming products.
Check out the latest episode of Second Acts, presented by Fidelity, to learn more about Hawk's impressive post-playing career.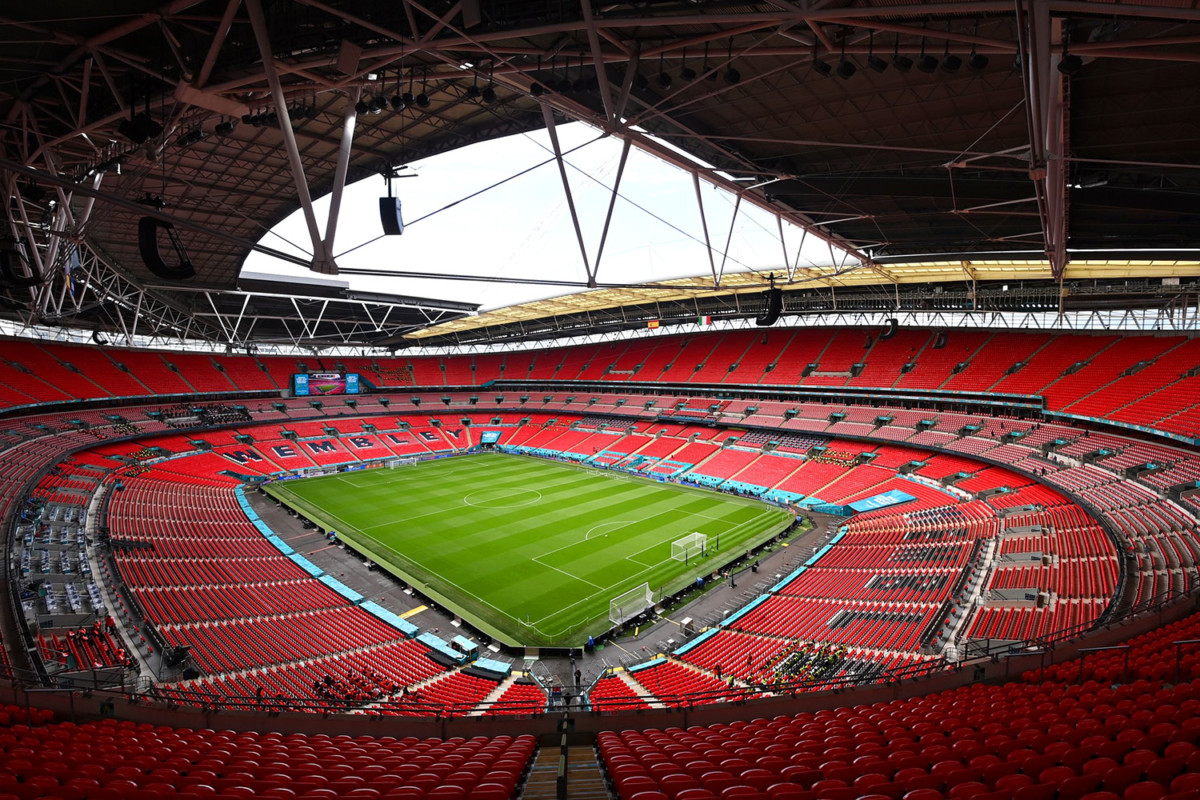 Soccer has long been a national obsession for the United Kingdom, and now the government is getting involved.
The U.K. will appoint an independent regulator to oversee the Premier League, English Football League, and the Football Association, the governing body that oversees soccer leagues in England, Jersey, Guernsey, and the Isle of Man.
The regulator's purview will include ensuring that team owners and directors meet various criteria, such as the ability to fund the team on an ongoing basis.
The official will also have the authority to investigate and gather information on club finances.
The move was one of 10 recommended by a fan-led review of U.K. soccer governance published in November by former sports minister Tracey Crouch.
U.K. Prime Minister Boris Johnson announced that "we are taking forward the fan-led plans to secure the future of our national game," while touting a $292.9 million government investment in improving soccer fields and facilities, which made its first disbursements last month.
Fan Power
The reforms will also bestow governance power on fan groups, largely around "heritage issues" such as changes to stadiums, logos, names, and kits.
There could be further financial reforms to alter the distribution of funds to teams lower in the pyramid system.
The review from November proposed a 10% fee on Premier League player transfers that would support lower-tier clubs, which would have generated an estimated $203.7 million over the last five years.
SPONSORED BY BASBAS
Try the Most Awarded Hierbas in the World
Known for its complex flavor and easy drink, Basbas is a luxurious spirit made from herbs native to Ibiza.
First distilled in the 15th century by the monks living in northeastern Spain, it was often used as a remedy. They fermented wild anise, then extracted essential oils from other medicinal herbs like rosemary, thyme, and sage into the alcohol.
To this day, the spirit is present at every toast, meal, and celebration in Ibiza, but it's relatively unknown outside of the region. As the most awarded hierbas in the world, Basbas is set to change all that.
Basbas just received 95 points and the distinction of Spanish Liqueur of the Year at the New York International Spirits Competition. Get Batch 001 while it lasts.
Market Movers
U.S. stocks experienced declines across all three major indexes on Monday. Here's a look at how sports-related stocks performed:
(Note: All as of market close on 4/25/22)
The Boston Celtics face the Brooklyn Nets on Monday at Barclays Center. Celtics lead the Eastern Conference first-round playoff series 3-0.
How to Watch: 7 p.m. ET on TNT
Betting Odds: Nets -1 || ML -115 || O/U 220
Pick: Expect the Nets to extend the series. Take Brooklyn to cover.
Refer Friends to Score Your Favorite Team's Jersey
| | |
| --- | --- |
| SPONSORED BY | |
Front Office Sports is celebrating that Paramount+ is home to world-class soccer matches from around the globe by giving away three authentic official jerseys.
How can you score one? Refer your friends and colleagues to Front Office Sports. Copy and paste your unique link below and share it in an email or on your timeline. 
*NO PURCHASE NECESSARY. Enter between March 21, 2022 @ 12:01 a.m. ET – April 30, 2022 at 11:59 p.m. ET. Open to US residents age 18+ only. 1 entry per person. Void where prohibited. See Official Rules for details.
Your custom referral link:
Or use these one-tap sharing methods:
Your referral count: [RH_TOTREF]