UEFA plans to let 10,000 fans attend the Champions League final for free. The governing body said each club will receive 5,000 tickets and they must be given to loyal supporters instead of sponsors or club officials.
112.3 Million People Watched Super Bowl LVI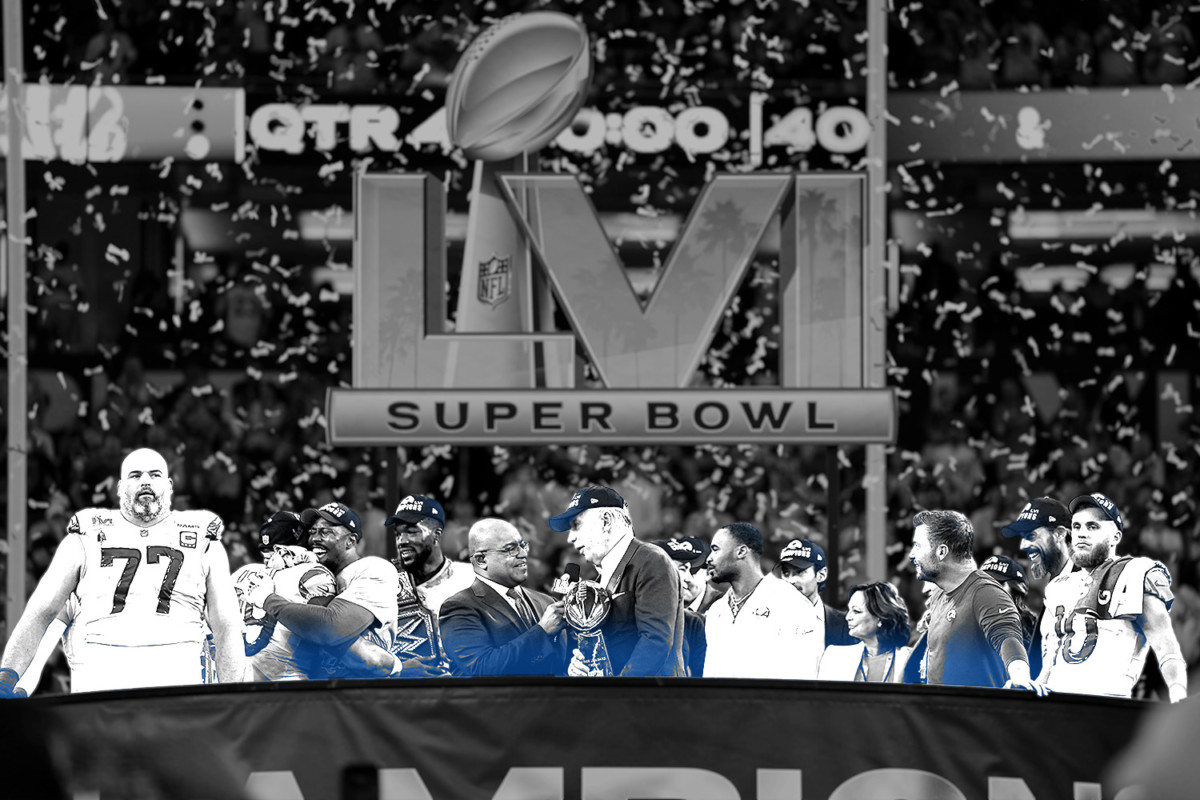 NBCUniversal's broadcast of Super Bowl LVI between the Cincinnati Bengals and Los Angeles Rams averaged 112.3 million viewers, an improvement from last year's lackluster results.
Super Bowl LVI averaged 99.2 million viewers on NBC, with another 1.9 million viewers on Telemundo, the most-watched broadcast in five years.
Comcast's streaming platform Peacock and co-viewing from connected devices averaged 11.2 million viewers, making Super Bowl LVI the most-streamed event ever.
Super Bowl LVI continues the streak of improved ratings for the NFL.
Ratings for regular-season games were up 7% in 2021 compared to the 2020 season.
All three rounds of the playoffs saw ratings increase by at least 13%.
The AFC and NFC championships averaged 49 million viewers, up from 43 million last year.
Last year's Super Bowl LV only averaged 96.4 million viewers across all platforms — the smallest audience for the Big Game since 2007.
Everybody Wins
NBC's broadcast of Super Bowl LVI also helped boost viewership for the Beijing Winter Olympics, which saw its largest audience immediately following the game.
An average of 21.3 million viewers tuned in to the Olympics on NBC after the Rams' 23-20 win on Sunday night, nearly doubling the event's previous high of 11.1 million viewers on Feb. 10.
Highlights Creator WSC Sports Lands $100M Funding Round
As viewership habits change, sports leagues, media companies, and broadcasters are looking for ways to keep pace. Investors appear to be validating the worth of at least one company aimed at providing solutions.
On Tuesday, WSC Sports, which produces videos of sports highlights using AI technology, announced it raised $100 million in a Series D funding round.
Investment company ION Crossover Partners led the round.
Intel Capital, Detroit Venture Partners, and O.G. Tech — all of which had invested in the company previously — participated as well.
In 2021, WSC Sports created more than 3.4 million highlights. The NBA, NHL, ESPN, Bleacher Report, YouTube TV, and Bundesliga are among more than 200 broadcasters and leagues who have solicited WSC Sports' services.
The company said it will use the cash infusion to support additional "expansion into new geographies, sports, and platforms such as OTT, NFTs, sports betting, and more." It will also recruit more than 150 employees globally.
Tech-First Portfolio
WSC Sports fits a similar profile to many of ION Crossover Partners' investments. The company's portfolio includes several brands aiming to provide digital solutions, including Fiverr and Via.
"Content is king, and we view sports content as one of the crown jewels of the digital age," ICP managing partner Gilad Shany said.
SPONSORED BY FIDELITY
Traditional vs. Roth IRA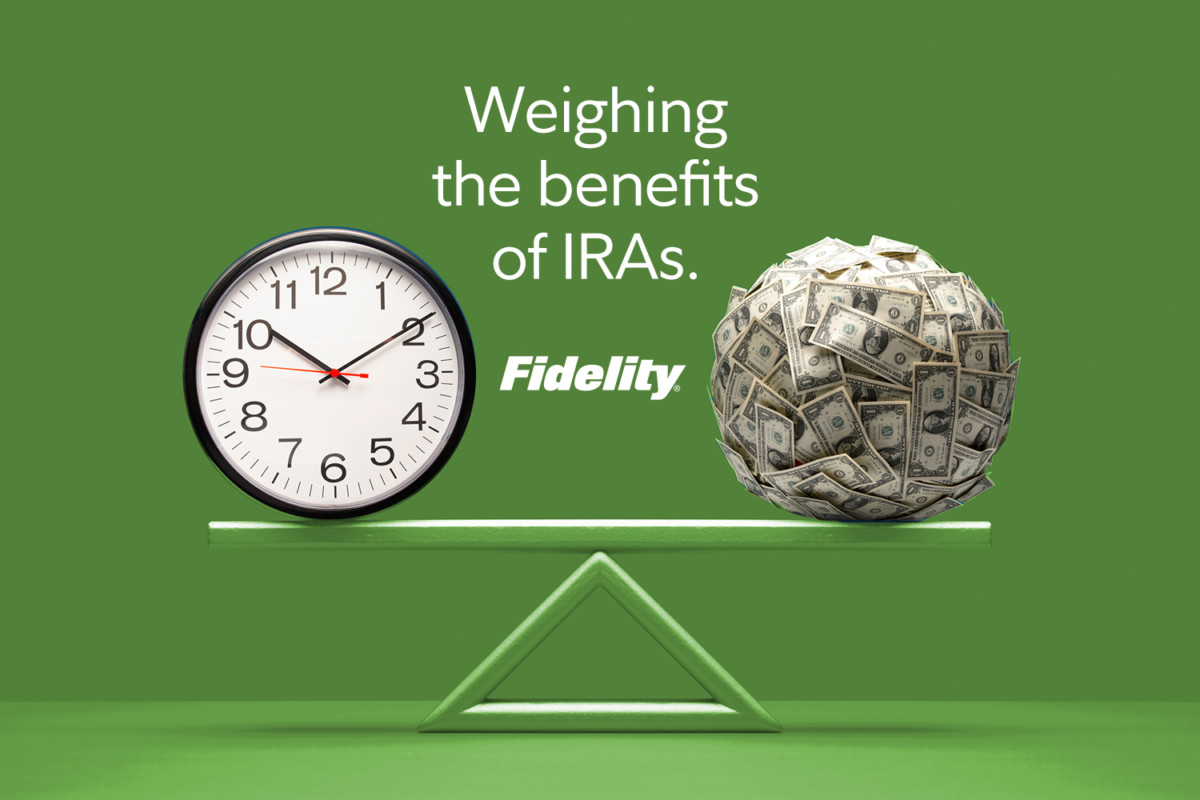 When saving for retirement, you have options, like choosing between a traditional or Roth IRA. While both are tax-advantaged accounts, there are some key differences.
For starters, there is a maximum income limit to contribute directly to a Roth IRA. If you do qualify, the long-term benefits are powerful because potential earnings grow tax free. With a traditional IRA, there are no income limits to contribute and you may also get the more immediate benefits of tax-deductible contribution. 
You might also consider whether your spouse works and how much flexibility you'd like when it comes to accessing your money. Keep reading to learn more.
Diamond Sports Group Looks To Swap $3B Of Distressed Bonds
Sinclair Broadcast Group's Diamond Sports Group is looking to swap some of its distressed bonds to take out new loans and help launch a sports streaming app.
Last month, the network secured $600 million in financing to support the app's launch and renewed a broadcast deal with the NBA to stream games to the local territories of 16 teams on its new service.
The company, which operates Bally's Sports Group, is looking to receive new second-lien secured senior notes by exchanging more than $3 billion of 5.375% notes that are due in 2026. Sinclair's sports unit is looking for notes that hold the same coupon and maturity.
Sinclair purchased Diamond Sports Group in 2019 for a reported $9.6 billion.
In addition to a $635 million first-lien loan, Diamond Sports Group is asking holders to waive specific debt protections in order to add new debt.
In exchange for existing debt, the company is also asking holders to take on a revolving credit line and a second-priority term loan.
The swap relies on approval from shareholders and the company receiving the new first-lien loan. The final exchange deadline is March 14.
Sinclair's Sticky Situation
Last June, debt tied to Diamond Sports Group sold off after the firm failed to raise new capital and rework its balance sheet. Senior unsecured notes due in 2027 fell to less than half of their face value after holders were released from trade restrictions — they were among the worst performers in the market at the time, per Trace.
SPONSORED BY MIZZEN+MAIN
Comfort for an Armchair Quarterback
Mizzen+Main has always been known for providing professional athletes with dress shirts they love. 30,000 five-star reviews later, and now they're bringing the same level of comfort to anyone, anywhere. 
In addition to dress shirts, they make pants, polos, and pullovers that look great and let you feel even better.
Take $35 off any regular price order over $125 or more with code: FRONTOFFICESPORTS
Market Movers
U.S. stocks experienced gains across all three major indexes on Tuesday. Here's a look at how sports-related stocks performed:
(Note: All as of market close on 2/15/22)
The Boston Celtics (33-25) face the Philadelphia 76ers (34-22) on Tuesday at Wells Fargo Center.
How to Watch: 7:30 p.m. ET on TNT
Betting Odds: Celtics -2 || ML -135 || O/U 210* (Bet on DraftKings)
Pick: Expect Joel Embiid to dominate the Celtics. Take Philadelphia to cover.
*Odds/lines subject to change. T&Cs apply. See draftkings.com/sportsbook for details.