After NBC's $2.7 billion, six-year deal with the Premier League was announced, one of the reasons execs said they were attracted to the broadcasting rights package was because of the popularity of "Ted Lasso." NBC first brought the character to life in its commercials. 
Rams Owner Could Reportedly Split from NFL to Settle Lawsuit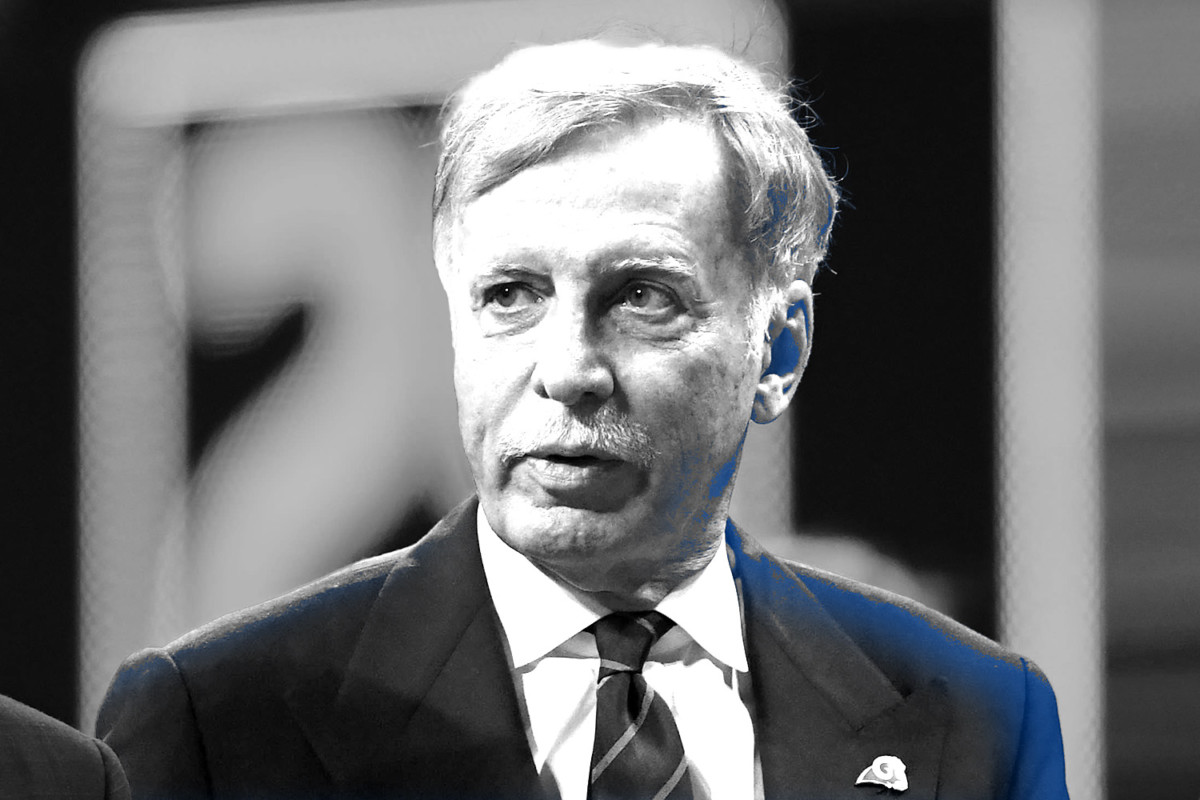 National Football League owners reportedly received an email this week from Los Angeles Rams owner Stan Kroenke's representatives threatening to settle the relocation case with St. Louis separately — leaving the rest of the 31 owners to go on trial Jan. 10.
All 32 teams and their owners at the time the lawsuit was filed are defendants in the case.
Kroenke's representatives believe they would be able to settle the lawsuit brought by St. Louis, St. Louis County, and the St. Louis Regional Convention and Sports Complex Authority in 2017 for around $500 million to $750 million.
The suit argues that the NFL and team broke relocation guidelines. The mediation date is slated for Nov. 23.
Sports attorney Daniel Wallach told Front Office Sports in September that a $1 billion figure could be a "starting point" for a settlement.
Kroenke previously offered just $100 million to settle.
If Kroenke were to step out on his own, it would leave the other owners with the legal expenses. Kroenke previously attempted to withhold his reported promise to pay the tens of millions of dollars in expenses if a lawsuit arose from the team's relocation, causing earlier conflict in the league.
"If we continue to not get any assurances from the league regarding allocation [of damages], we will have no choice but to resolve the case on behalf of only the Rams and Mr. Kroenke," according to the email obtained by Sports Business Journal. It continued, "we do not want to do that."
Foot Locker Records $2.19B In Q3 Sales
Foot Locker reported $2.19 billion in third-quarter sales on Friday, sliding past analysts' estimates of $2.14 billion.
Despite total sales jumping 3.9%, the company's net income fell year-over-year from $265 million to $158 million — but still managed to beat 2019's third-quarter net income of $125 million.
Foot Locker has had a busy few months.
The company announced and completed the acquisition of West Coast athletic retailer WSS for $750 million during the quarter.
It also announced its acquisition of global retailer Atmos for $360 million in August, closing the deal earlier this month.
Foot Locker announced LCKR, the company's first private apparel label since exiting the category three years ago.
Merchandise inventory grew 9.1% year-over-year to $1.3 billion, partly attributed to the WSS acquisition.
Net income reached $790 million for the first nine months of the year — a significant increase from the $200 million posted during the same period last year — and sales totaled $6.6 billion during that span.
Going forward, CFO Andrew Page expects "global supply chain issues to persist throughout the fourth quarter," but says the company is well-positioned for the holiday season. Full-year revenue estimates for the company are $8.85 billion.
Foot Locker also issued $400 million in senior notes, due in 2029, during the quarter.
SPONSORED BY SPORTSDIGITA
Powerful Presentations in Minutes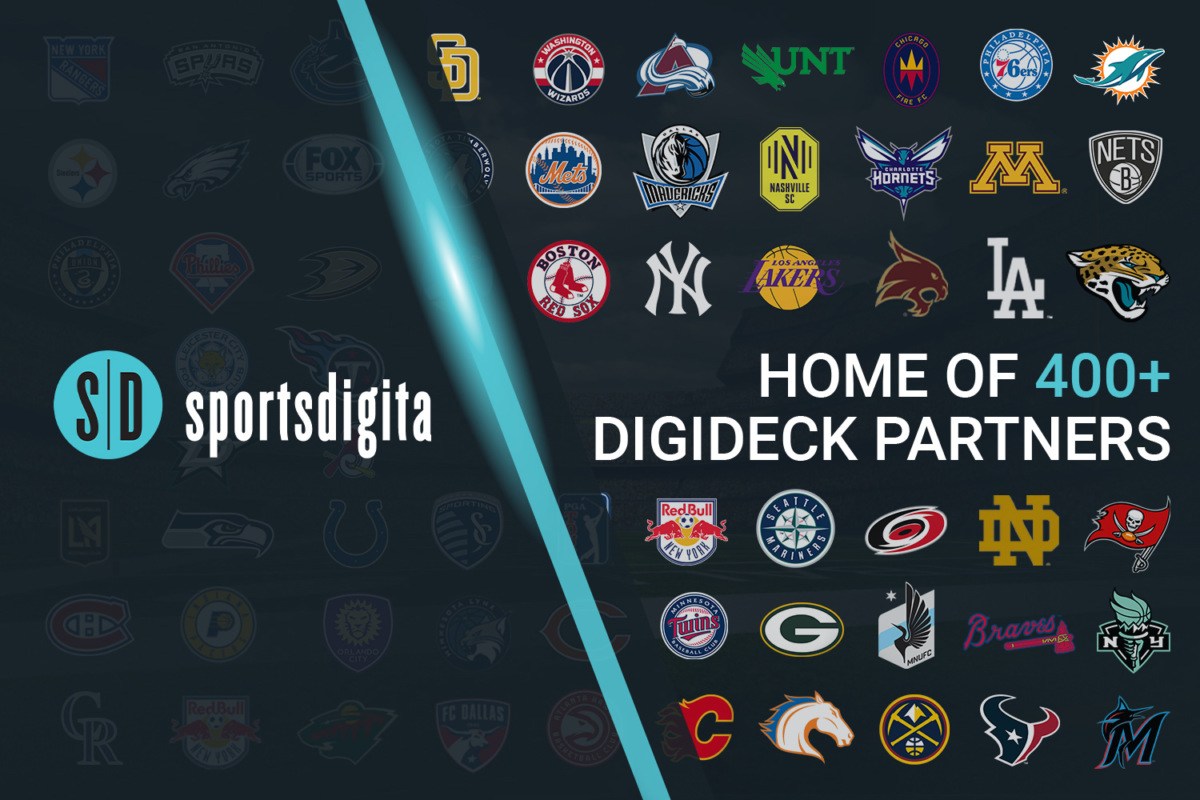 400+ companies, franchises, and leagues across the sports industry are making waves with digital transformations in presentation—scoring big in:
🤝  Sponsorship
🎟️  Ticketing
💻  Recruiting
💵  Fundraising
Digideck by Sportsdigita is how they're doing it. 
With immersive presentation capabilities, advanced analytics, and real-time audience engagement, Digideck is driving revenue and opportunities for teams looking to make their stake as leaders on and off the field.
Entain Bids $1B for Betting Company with NBA Ties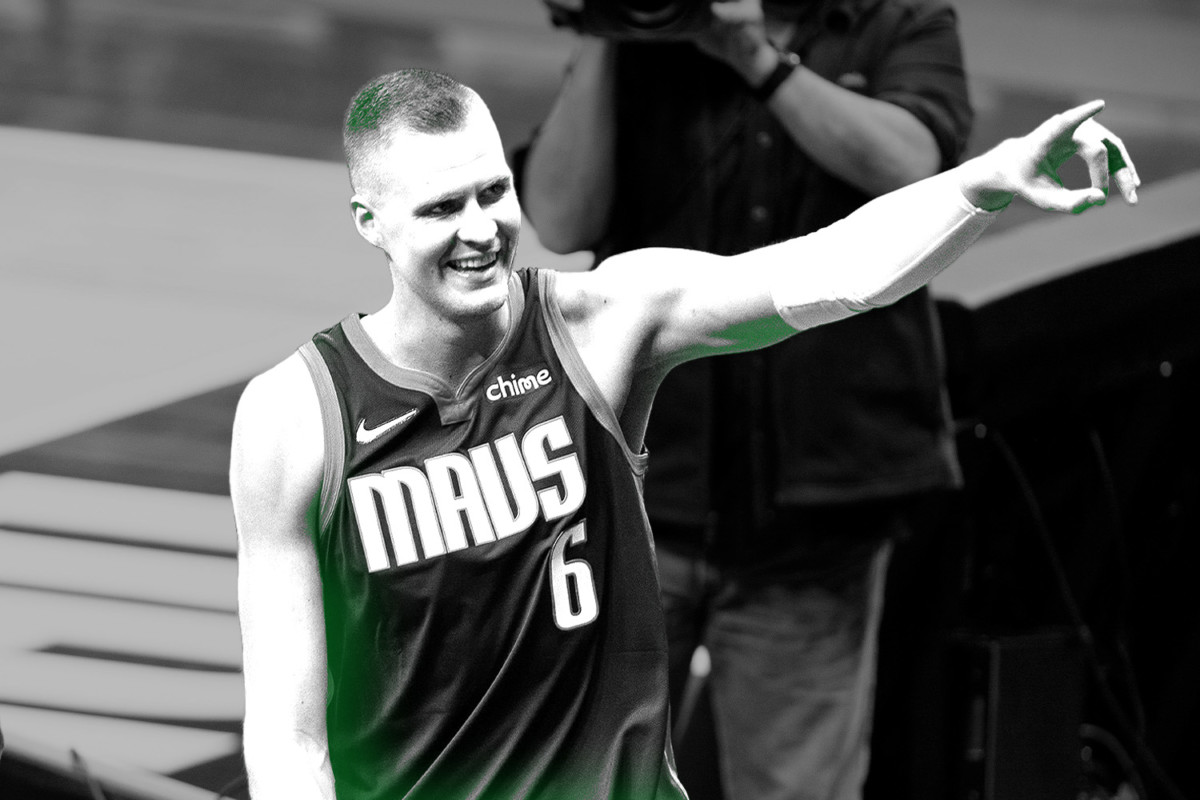 Entain is offering more than $1 billion for a set of betting properties that includes certain overseas NBA gambling rights.
The U.K.-based company made a bid for Olympic Entertainment Company, an Estonian entity that owns casinos and online gambling properties in the Baltic region.
Olympic has been an official NBA betting partner since striking a multiyear deal with the league in August 2020.
Olympic may use official NBA data for betting purposes in Estonia, Latvia, and Slovakia.
The company, one of the largest gambling operators in the region, allows NBA gambling at over 100 casinos and betting halls, as well as online through its platform, OlyBet.
It also offers a version of the league's free-to-play game "NBA Pick 'Em," tailored toward Eastern Europe.
Olympic is one of the last properties still held by Novalpina Capital, a private equity firm that fell apart amid a dispute between its three founders. Investors voted to move the firm's remaining holdings to Berkeley Research Group earlier this year.
Entain itself was a sought-after acquisition target. DraftKings made a $22.4 billion bid for the company, but talks ended earlier this month without a deal. The transaction was complicated by Entain's joint ownership of BetMGM with MGM Resorts.
SPONSORED BY GOPUFF
The Partnership That's Delivering Fight Night Faves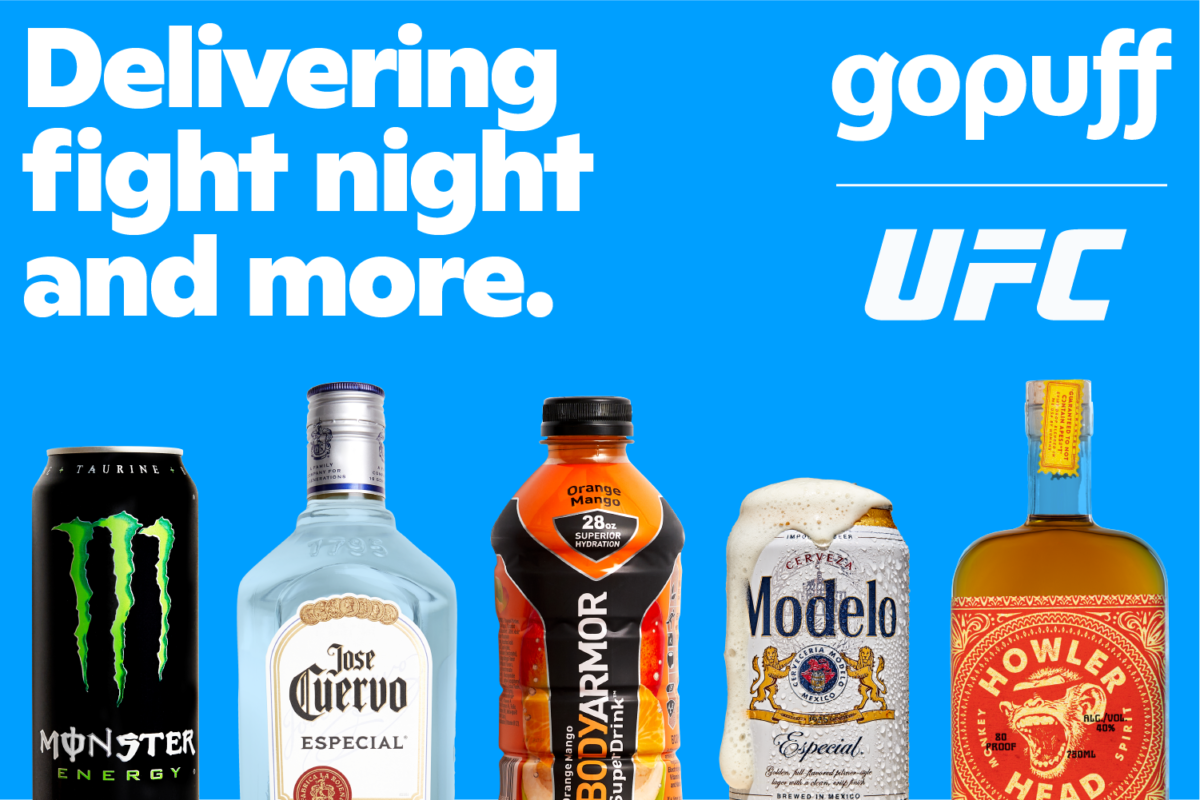 Gopuff, the UFC's official on-demand and instant needs delivery partner of UFC 269 delivers everything from Modelo, Monster Energy Drinks, BODYARMOR, to DEVOUR Foods, Howler Head and more in an instant.
As a part of the UFC and Gopuff's partnership, Gopuff launched Fight Night Faves, a digital shopping experience available exclusively within the Gopuff app that delivers fight night favorites to your door, so you don't have to miss a minute of the action.
Gopuff is also giving away one free Monster Energy Drink with every order from the Fight Night Faves section for UFC 269: OLIVEIRA VS. POIRIER, on Saturday, December 11.
Read more about Gopuff's unique partnership with UFC here.
$15 Salads More Expensive Than You Think
Find out exactly what's happening in the private markets every week with highlights from our Front Office Sports Insights Deal Tracker.
We carefully monitor both public and private market data to capture a picture of what the sports landscape looks like.
Insights Deal Tracker Highlights This Week:
Overwolf, the developer of an open-source platform designed to assist third-party developers in building gaming apps, raised a $75 million Series D led by Andreesen Horowitz. 

Alt, developer of an alternative asset platform that allows users to buy, sell, and invest in sports cards just like stocks and uses tools for automated portfolio management, raised $75 million from Spearhead in a Series B round. 

Sweetgreen, a restaurant and lifestyle brand that serves healthy foods at scale, raised $364 million in an IPO. 

AllTrails, developer of an online outdoor travel database intended to provide community curated trail maps, raised $150 million from Permira capital.

BetDex, the operator of a blockchain-based platform intended to build the global decentralized sports betting protocol, raised $21 million in seed capital from FTX and Paradigm. 
Try out the full Deal Tracker here.
Market Movers
Stocks were down on Friday, with all three major indexes dipping. Here's a look at how sports-related stocks performed:
(Note: All as of market close on 11/19/21)
After a surprising loss in Miami last Thursday, Lamar Jackson and the Baltimore Ravens look to get back on track as they cling to a thin lead in the division.
The Chicago Bears, in front of a raucous home crowd, are no pushover and rookie quarterback Justin Fields looks to be growing more comfortable with every game.
How to Watch: 1 p.m. ET on CBS / Stream your local NFL on CBS game live on Paramount+*
Who ya got? Reply to this newsletter with your prediction for the Ravens-Bears winner and final score. Check out this important matchup for both squads! 
*Sponsored Content. Game Availabilities Differ By Market, Check Your Local Listings