A record 31.4 million people in the U.S. are expected to bet a combined $7.6 billion on Super Bowl LVI this Sunday — and that includes a $5 million bet on the Cincinnati moneyline at +170, the largest legal sports bet ever. The previous high was in 2002, when a $4.9 million moneyline bet was placed on the St. Louis Rams, who lost to the Patriots in Super Bowl XXXVI.
Olympic Ratings on Pace for All-Time Lows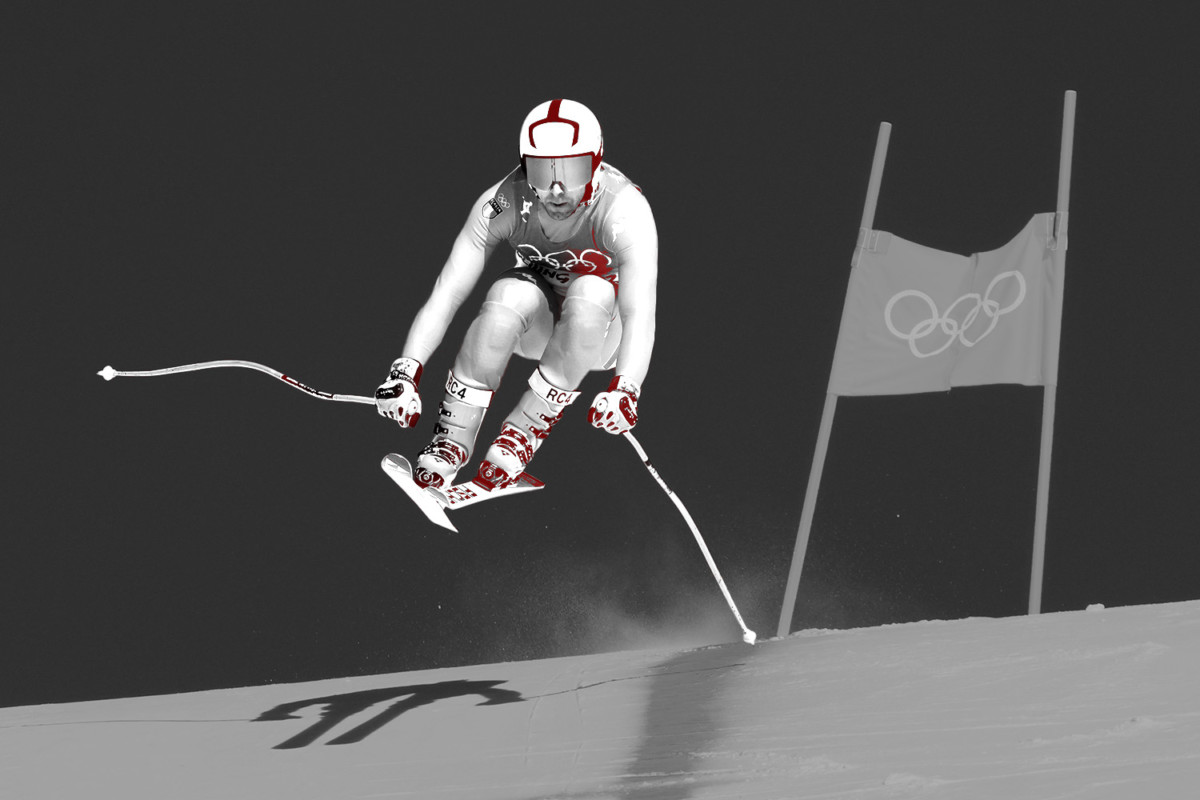 The Beijing Games may set an unfortunate world record: the lowest viewership in Winter Olympics history.
Thus far, an average of 12.3 million viewers per night have watched the Games on NBC, Peacock, and other Comcast-owned channels. The 2018 Winter Olympics in Pyeongchang, South Korea, nearly doubled that total with 23 million average viewers at the same point.
NBC anticipated a 40% ratings drop and lowered ad prices accordingly.
The network has been able to compensate for lower prices with higher volume: Comcast is showing the Games on TikTok and its flagship streaming service Peacock, as well as its linear broadcast channels.
Some Olympic corporate partners have been caught between the desire for brand exposure and the fear of appearing tone deaf to human rights allegations against China.
Big Game Bundle
Comcast also has rights to Super Bowl LVI, making this a crucial month for Peacock. The service grew to 24.5 million monthly active users and 9 million paying subscribers at the end of 2021.
Peacock brought in $778 million in revenue last year, up from $118 million in 2020, but its losses increased to $1.7 billion from $663 million over that span.
Unlike the Olympics, Comcast has been able to charge record prices for the Super Bowl, garnering around $7 million for 30-second spots.
Under Armour Reports $1.53B In Q4 Revenue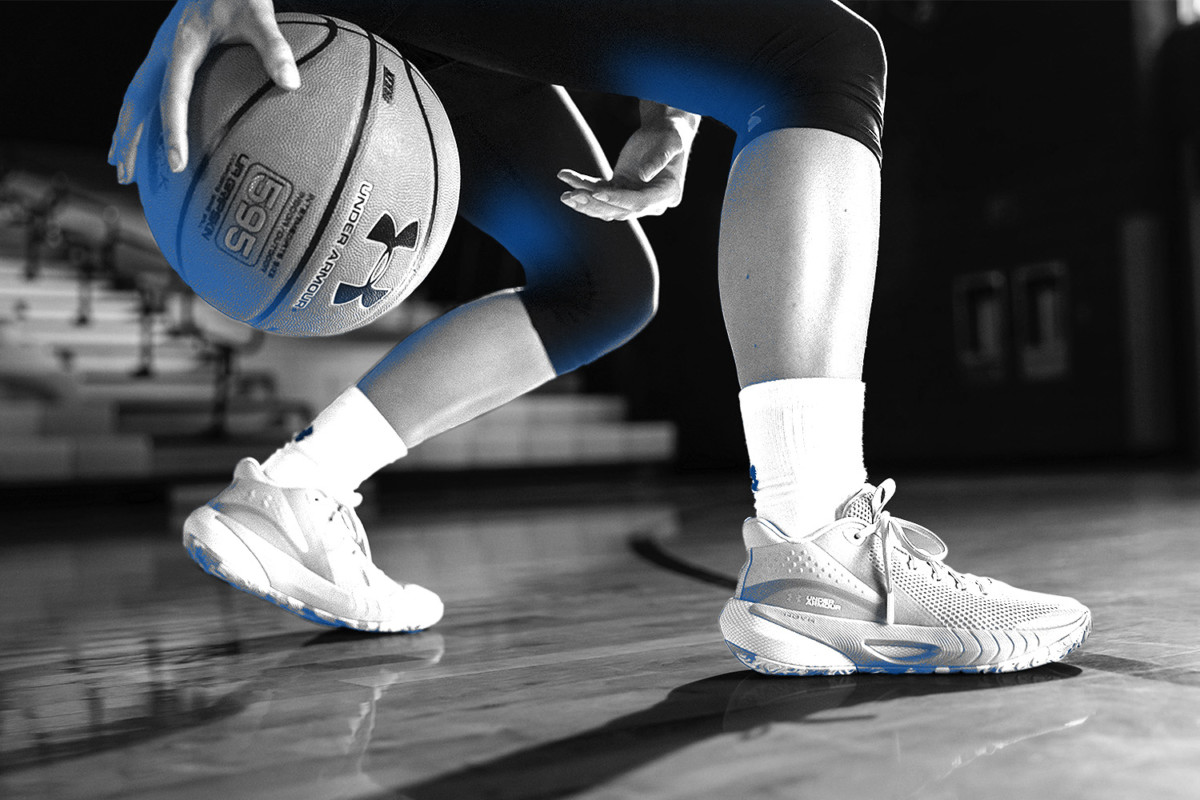 Under Armour reported a 9% increase in fourth-quarter revenue to $1.53 billion, beating analysts' estimates of $1.47 billion.
The sports apparel company previously stated its goals to become a more premium label — similar to Nike and Lululemon — and CEO Patrik Frisk said he's confident that "we are running a stronger company — one that is able to deliver sustainable, profitable growth and value creation for our shareholders over the long term."
With a net income of $109.7 million, Under Armour saw revenue increases across the globe during the quarter, with help from higher prices of hoodies and leggings.
North American revenue jumped 15% to $1.1 billion, with international revenue growing 3% to $461 million.
Despite accessories sales falling 27% to $107 million, apparel grew 18% to $1.1 billion, and footwear ballooned 17% to $283 million.
E-commerce sales jumped 4% year-over-year.
Under Armour raised its outlook, too, with sales expected to move from a low-single-digit increase to a mid-single-digit increase. The company will unveil a more detailed outlook in May.
Supply Chain Challenges
Similar to its rivals, Under Armour said that the company's profit in the near future will be affected by the hike in freight and shipping expenses, and it was forced to reduce its order for this spring and summer due to COVID-19 outbreaks and employee shortages.
Chief Financial Officer David Bergman called the supply chain issues a "temporary speed bump."
SPONSORED BY FUTURE
The Future of Fitness Coaching is Here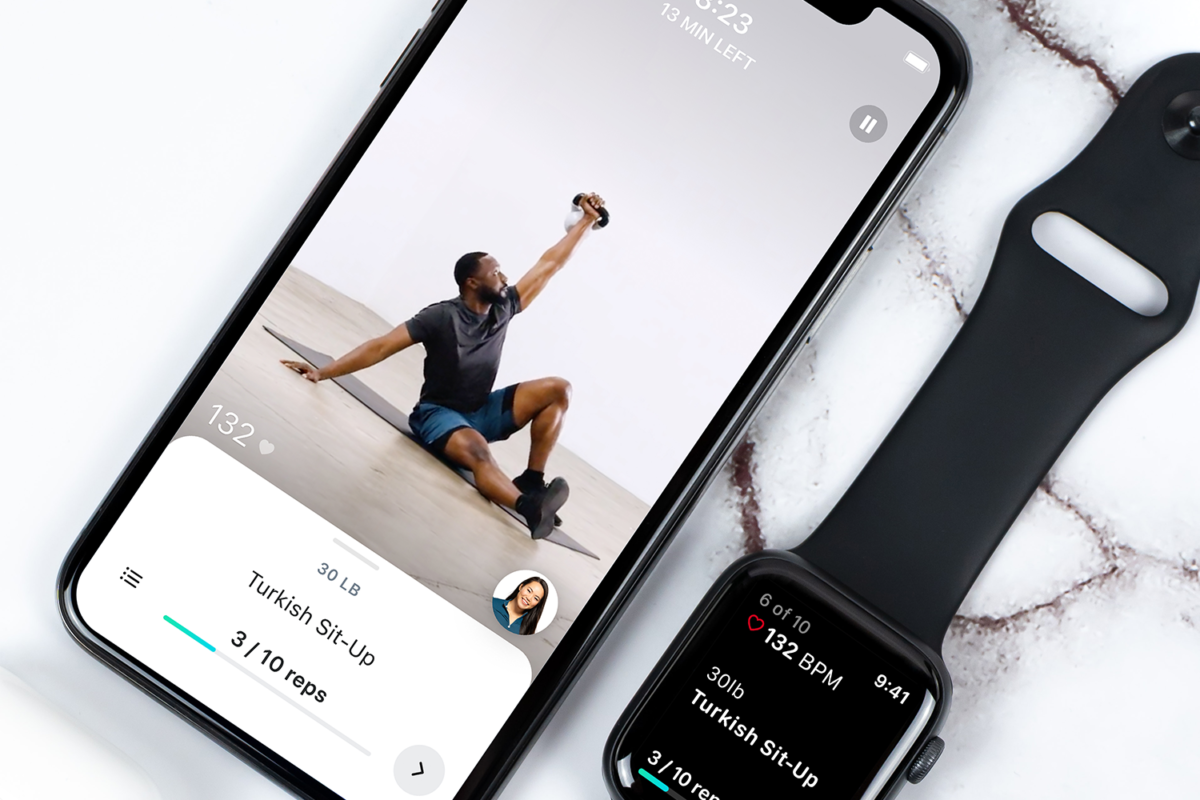 Tired of working out and feeling like it's going nowhere? Introducing Future.
Future is the new workout experience that pairs you one-on-one with your own fitness coach. You'll get unlimited personal training and all the support you need to stay on track.
Your coach will map out a plan based on your goals, build custom weekly workouts to get you there, and keep you accountable every day.
What's more – Future, your Apple Watch, and the app all pair seamlessly to allow you to track metrics like calories burned and heart rate. Together, you and your coach will track your progress, celebrate achievements, and tune your routine to perfection.
Ready to see real results? Join Future today and get your first 3 months for 50% off.
Callaway Generates Record $712M in Q4 Revenue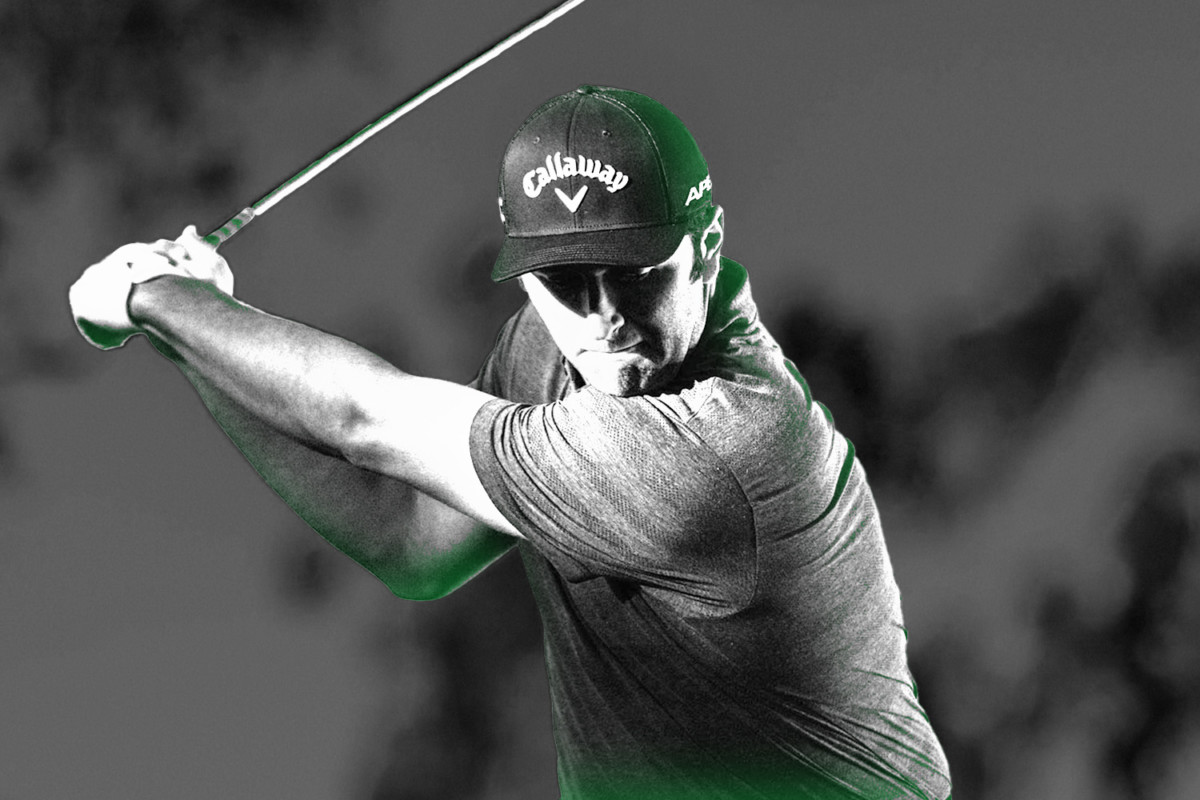 Callaway Golf generated $712 million in revenue in Q4 2021, a 90% increase compared to the same period the year prior. Full-year revenue reached $3.1 billion, a 97% increase compared to FY2020.
The California-based company's impressive fourth-quarter and full-year results were driven by the company's Topgolf business and high demand for its golf equipment and apparel. Topgolf benefited from increased social and corporate bookings and high walk-in guest turnout during the fiscal year.
Equipment brought in $161 million in revenue in Q4, with full-year revenue at $1.2 billion.
Topgolf reported $336 million in revenue during the quarter and $1 billion in FY2021.
Apparel generated $215 million in revenue in Q4, with full-year revenue at $817 million.
Last March, Callaway merged with Topgolf. Callaway already owned a 14% stake in Topgolf after an investment in 2006 and paid $2.66 billion in stock to acquire the rest of the company.
Callaway expects an even better result in FY2022, with revenue projected to range between $3.7 billion and $3.8 billion.
Diverse Portfolio
In November 2021, Callaway completed a $30 million investment in Five Iron Golf, an indoor golf and entertainment company. Launched in 2017, Five Iron has nine domestic venues and one in Singapore. The company is using Callaway's investment for further expansion.
SPONSORED BY DRAFTKINGS
Super Bowl $1 MILLION Prize From DraftKings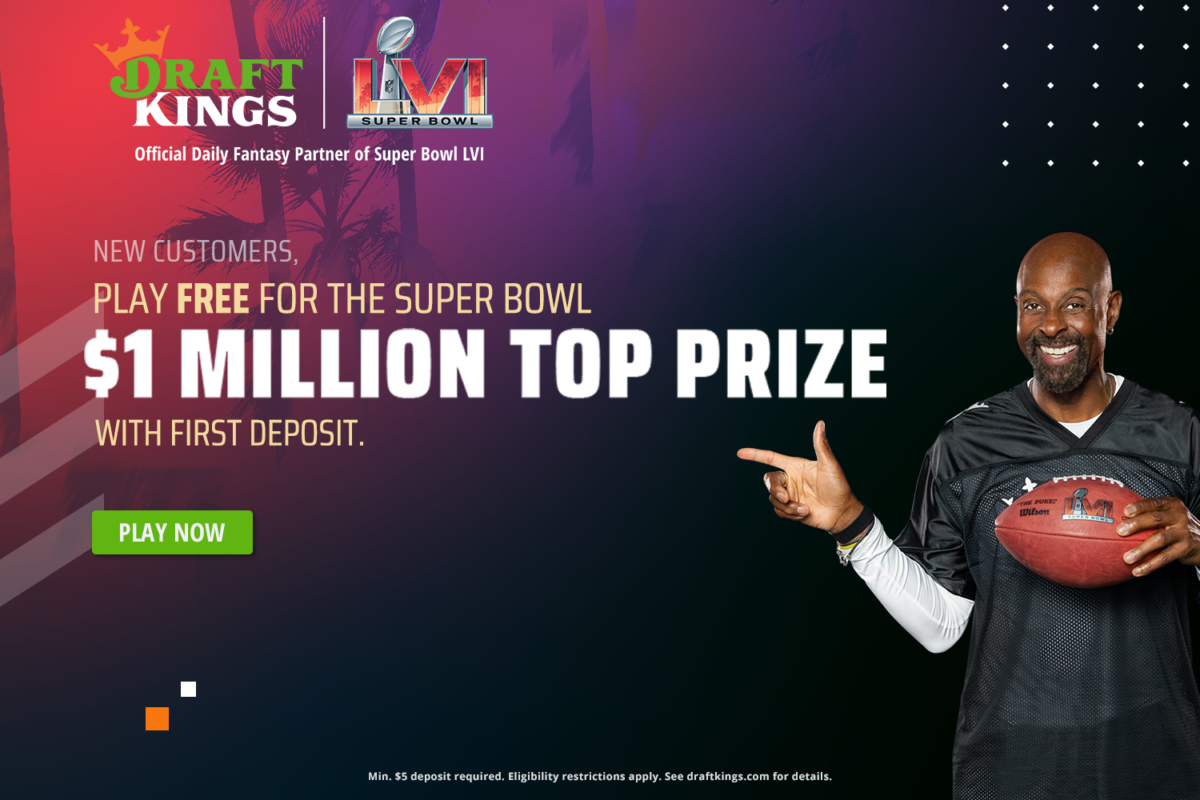 The Super Bowl LVI is finally here! Draft your lineup choosing players from the Bengals and the Rams for your shot at $1 MILLION Top Prize with DraftKings.
Enjoy the big game and follow along with how your players are doing. 
End the NFL season with ultimate bragging rights and cash. Enter now! 
Alchemy Hits $10.2B Valuation
Find out exactly what's happening in the private markets every week with highlights from our Front Office Sports Insights Deal Tracker.
We carefully monitor both public and private market data to capture a picture of what the sports landscape looks like.
Insights Deal Tracker Highlights This Week:
Alchemy

, a platform used by developers to build applications on top of blockchains, raised $200 million of Series C funding from Lightspeed Venture Partners and Silver Lake. 

Washington Spirit

,

the reigning NWSL champions, were officially purchased by Y. Michele Kang for $35 million.

Counter Press Acquisition

, a SPAC focused on the sports, media and data analytics sectors, as well as professional sports businesses, raised $75 million in the public market during its initial public offering.

Wander

, an operator of smart homes intended for vacations and workcations, raised $20 million in a Series A funding round led by QED Ventures, ThirtyFive Ventures, Vibe Capital, and Andreessen Horowitz. 

The Breakaway

,

the developer of a motivational coaching application designed for fitness enthusiasts, raised $2.9 million in seed funding from Zone 5 Ventures and General Catalyst. 
Try out the full Deal Tracker.
Market Movers
U.S. stocks experienced declines across all three major indexes on Friday. Here's a look at how sports-related stocks performed:
(Note: All as of market close on 2/11/22)
The Cincinnati Bengals (10-7) face the Los Angeles Rams (12-5) in Super Bowl LVI on Sunday at SoFi Stadium.
How to Watch: 6:30 p.m. ET on NBC
Betting Odds: Rams -4 || ML -200 || O/U 48.5* (Bet on DraftKings)
Pick: Expect the Rams to overwhelm the Bengals in all three phases. Take LA to cover.
*Odds/lines subject to change. T&Cs apply. See draftkings.com/sportsbook for details.