No sport draws TV viewers in quite like the NFL. Over the wild-card weekend, the 49ers-Cowboys game had an average of 41.5 million viewers. The Eagles-Bucs (30.4M), Steelers-Chiefs (28.9M), Raiders-Bengals (27.7M), and Patriots-Bills (26.4M) followed. 📺
NY Online Sports Betting Operators Take In $150M During Weekend
New York opened online sports betting on Jan. 8, handling $150 million in its first weekend across DraftKings, FanDuel, Rush Street Interactive, and Caesars sportsbooks.
More than 650,000 player accounts contributed to the first weekend's activities, and as of Jan. 18, GeoComply says 1.2 million accounts have been created from 878,000 unique users. Of those, nearly 88% are reportedly new to regulated betting.
BetMGM's sportsbook commenced operations in the state on Jan. 17, becoming the fifth sportsbook to operate. As New York waits for four other licensed sportsbooks to meet state requirements, its mobile sports betting market is only projected to grow.
New York expects to bring in $249 million in revenue this year, jumping to $357 million in revenue in fiscal 2023.
By fiscal 2027, the state forecasts it will record $518 million in revenue per year.
New York has more than 20 million residents and one of the highest tax rates in any legal U.S. sports betting jurisdiction — 51% for 10 years. The state will use its revenue for youth sports programs, education, and addressing problem gambling.
Neighboring New Jersey
New Jersey is currently the largest sports betting state outside Nevada. The state's geolocation transaction total jumped from an average of 12.6 million over the two weekends before New York opened mobile sports betting to 13.1 million after.
Of New York's activity, just 9.3% came from previous New Jersey bettors.
Michigan Settles Ex-Sports Doctor Abuse Case For $490M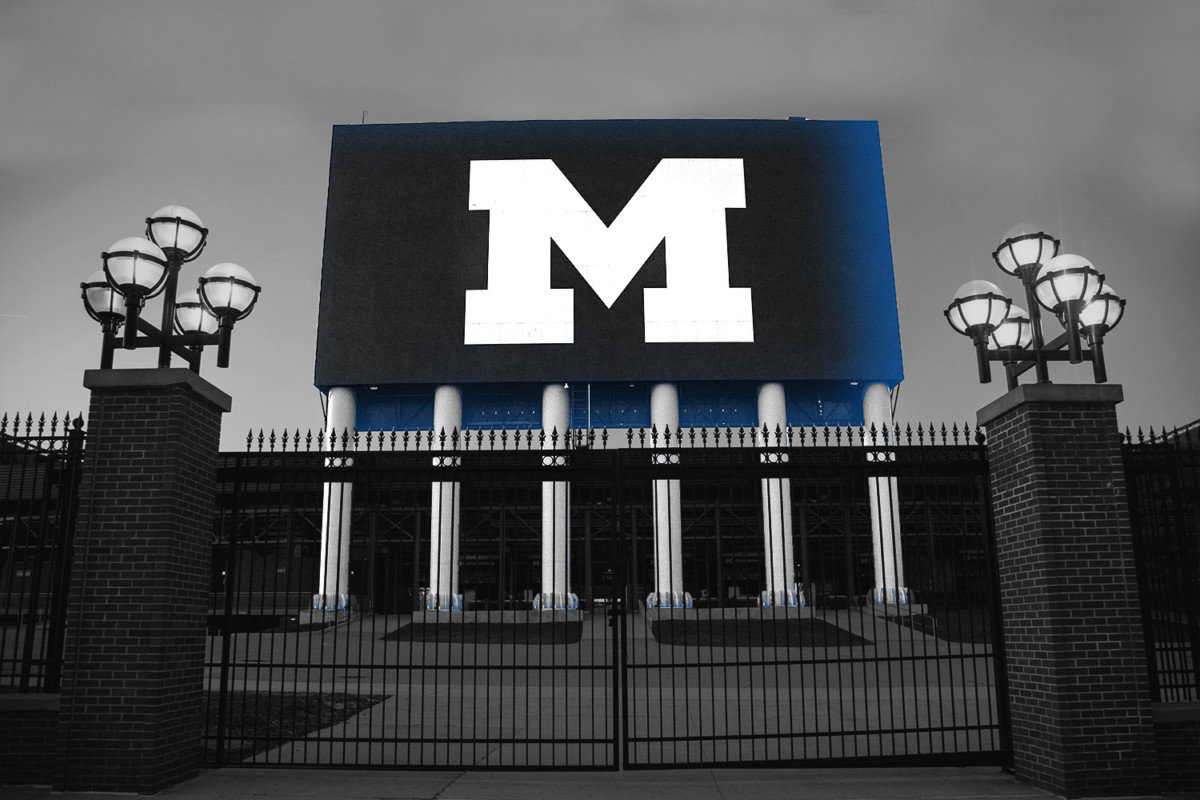 The University of Michigan agreed to a $490 million settlement following sexual assault accusations from 1,050 people against former school sports physician Dr. Robert Anderson.
Each accuser will reportedly receive an average of $438,000, with $30 million of the settlement total set aside for any future accusers.
Anderson, who died in 2008, spent nearly four decades at the school, working as both a physician for multiple athletic programs including the football team, as well as director of the university's Health Service.
After accusations resurfaced from former wrestler Tad DeLuca, the school hired WilmerHale law firm in March 2020 to investigate. The firm's May 2021 report found that staff missed a number of opportunities to stop the misconduct over Anderson's career.
WilmerHale found evidence of reported concerns, complaints, and rumors in the athletic department.
Athletic trainer Paul Schmidt, two former track coaches, a university psychologist, and former football coach Bo Schembechler, who died in 2006, were reportedly all aware of allegations.
Schembechler's son Matt accused Anderson of molesting him at age 10, but his father didn't believe him.
Campus Culture
University of Michigan president Mark Schlissel was fired over the weekend following an alleged "inappropriate relationship with a university employee."
Keith Moree and Robert Stone, two of the men who accused Anderson of sexual assault, told reporters Tuesday that the school is "ripe for change." Stone added, "If this continues, a degree from the University of Michigan is just going to be an embarrassment."
SPONSORED BY TD AMERITRADE®
Essential Tools And Trade Strategies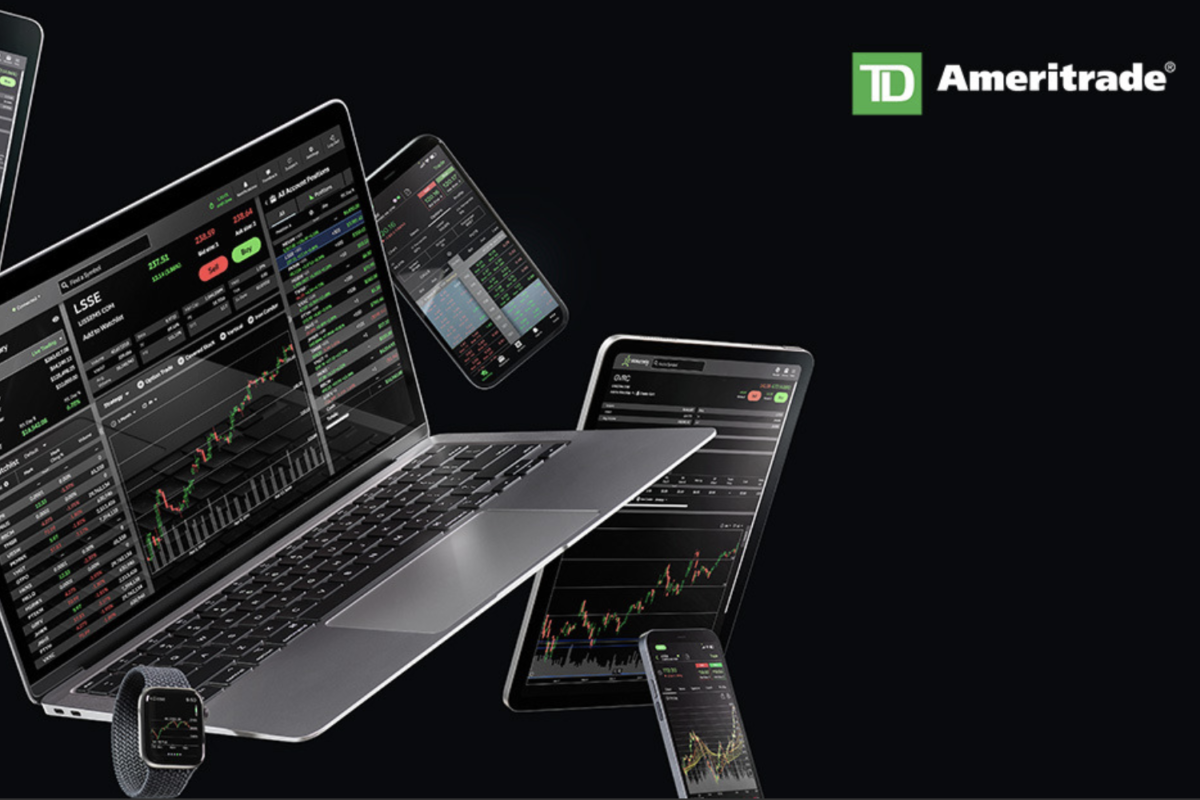 thinkorswim® isn't just a suite of platforms made for the trading-obsessed – it's made by them.
TD Ameritrade® uses real feedback to improve their platforms, giving you the innovative features traders ask for most.
Bills' $1.4B Stadium Left Out of New York's $216.3B Budget Proposal
Negotiations between New York State and the Buffalo Bills are ongoing, but for now, there is no money for a new stadium in the state's proposed fiscal 2023 budget.
Gov. Kathy Hochul released a record $216.3 billion budget proposal on Tuesday with no appropriation for a new team facility.
"There hasn't been any determination because we don't have a dollar number of what the contribution would be yet," New York State Budget Director Robert Mujica explained. "Those talks are ongoing."
The cost of the stadium will be split between the team, state, and Erie County.
The stadium could cost $1.4 billion. The Buffalo News estimated that public funds could cover around $1 billion (or 73%) based on recent NFL stadium deals in small-market cities.
Hochul signaled support for a new stadium last month.
Hochul has 30 days to submit amendments following her initial proposal. The budget must be finalized by April 1.
Austin Still Possible?
Team owners Kim and Terry Pegula have reportedly threatened to move the team if they don't get a satisfactory deal, with Austin, Texas, a possible destination. Taxpayers have already chipped in $200 million for renovations to Highmark Stadium, the team's current home.
The team's current stadium lease expires in 2023.
For now, the Pegulas are synonymous with Buffalo sports: They also own the NHL's Buffalo Sabres, the National Lacrosse League's Buffalo Bandits and Rochester Knighthawks, the American Hockey League's Rochester Americans, and an arena in Rochester.
IN PARTNERSHIP WITH KAULIG RACING
Gearing up for 2022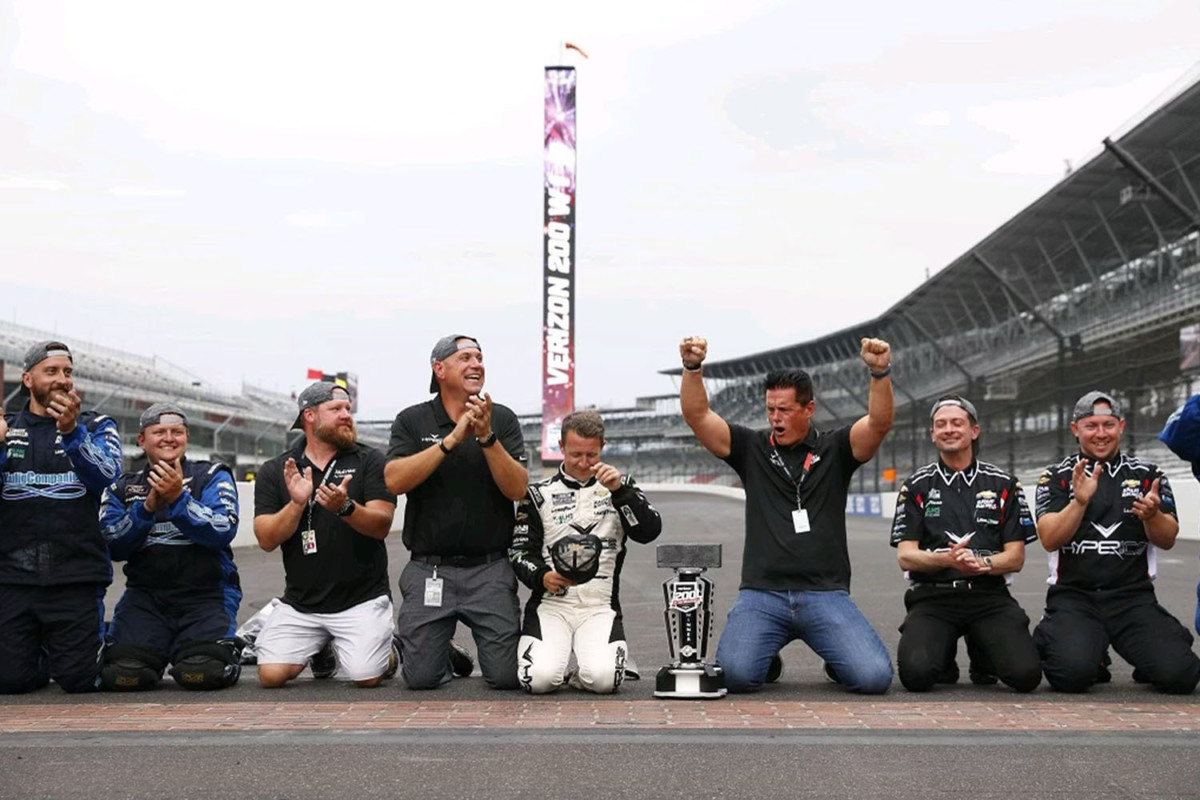 Kaulig Racing is on the rise. And the team is up for the challenge. 
Kaulig Racing was one of the fastest teams ever to win a Cup Race, and the growth hasn't stopped there. Along with the two current Cup charters, Kaulig has three Xfinity cars on the track. 
Not only are they moving up to the NASCAR Cup series, but also building a new racing fan base. Kauling has attracted young talent that they'll help grow and develop. This also gives them more opportunities to stay relevant and grow alongside new fans. 
With their next generation owner, Matt Kaulig, they're already on the path to becoming the next generation team.
Market Movers
U.S. stocks experienced gains across all three major indexes on Wednesday. Here's a look at how sports-related stocks performed:
(Note: All as of market close on 1/19/22)
UFC 270 marks the first event for the promotion in 2022, and it is sure to pack a punch. 
In the main event, Francis "The Predator" Ngannou (16-3) faces fellow Frenchman Cyril "Bon Gamin" Gane (10-0) for UFC's undisputed Heavyweight title at Honda Center on Saturday. 
Ngannou enters the title fight with a 100% finish rate, with all of his wins coming by KO or submission, while Gane is coming off a win over Derrick Lewis at UFC 265 for the interim title.
How to Watch: 10 p.m. ET on ESPN+ / Stream all of UFC 270 live on ESPN+*
Who ya got? Reply to this newsletter with your prediction for the Ngannou-Gane title bout and whether it will go the distance. We can't wait to see these two dynamic athletes face off. 
*Sponsored content. Game Availabilities Differ By Market, Check Your Local Listing