NFL ratings continue to soar as the league experiences its best game viewership since the 2015 season — averaging 16.5 million viewers through Week 8. Games on networks were averaging 15.1 million viewers at this point in 2020. 🚀Software Scanner Link</a >
Nike Steps Up Production, Increasing Vietnam Investments
Nike received good news from its Vietnamese subcontractors as it announced an increasingly rare retail partnership.
The subcontractors Nike and other leading shoe brands depend on have reopened in Vietnam. Around 70-80% of the factory workforce have returned in the country's southern regions.
The Pou Chen Corp., a major Nike manufacturing partner, initially had only 20-30% of its workforce return when factories reopened in October, creating a shortage of around 40,000 workers. Pou Chen closed its Ho Chi Minh City factory in July due to rising COVID-19 cases.
Nike plans to invest further into production in Vietnam, according to a Vietnamese government website.
In the U.S., Nike continues to reconfigure how it sells its shoes and apparel.
On Wednesday, the company announced a partnership with Dick's Sporting Goods that will link their membership programs and put exclusive Nike shoes and apparel for sale on Dick's website.
Eventually, the two companies could team up to offer in-person workouts and allow customers to pick up and return Nike orders at Dick's stores.
Nike has been cutting off relationships with other third-party retailers to focus on direct-to-consumer sales.
Wholesale accounted for 61% of the Nike brand's total sales of $42.3 billion in the fiscal year ending May 31, down from 65% the previous year.
Olympics Boost Discovery's $3.15B Quarter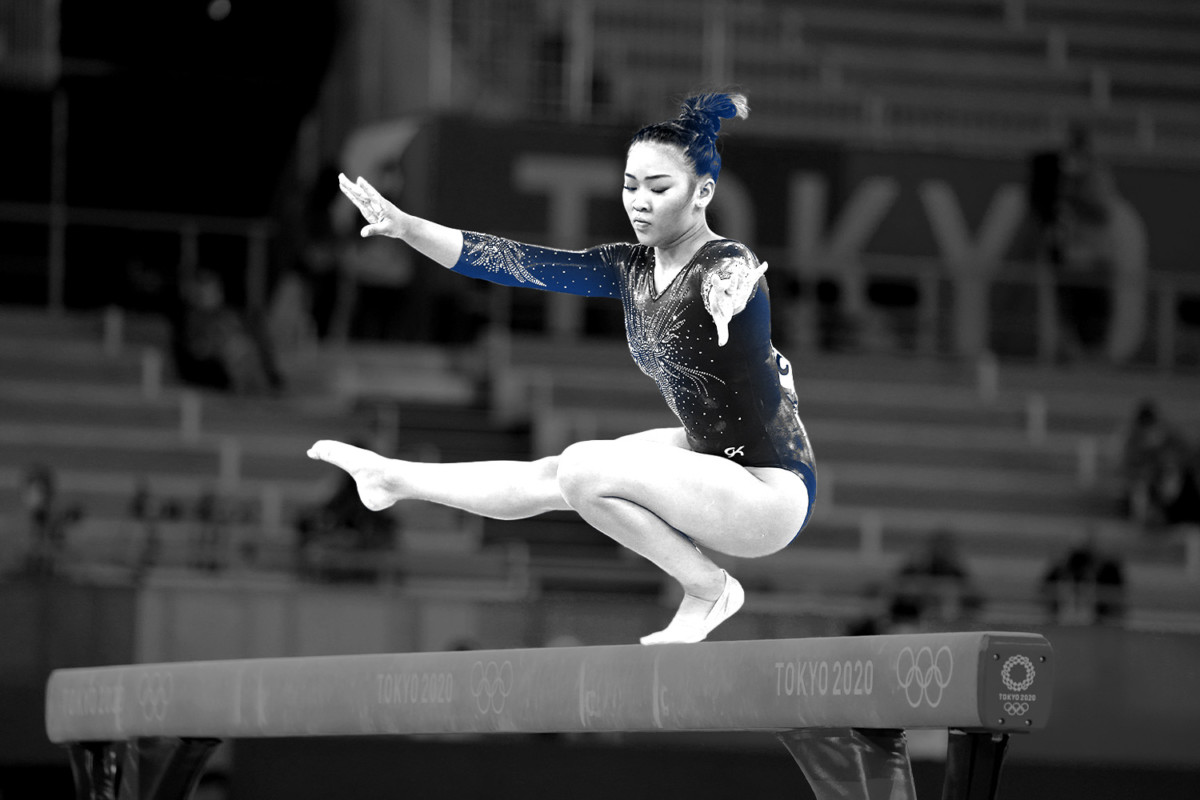 Discovery reported a 23% year-over-year increase in revenue to $3.15 billion and a total of 20 million paying subscribers in Wednesday's third-quarter earnings report.
The 3 million subscribers added in the quarter were largely due to Discovery's broadcasting of the Tokyo Olympics in Europe. It has a $1.5 billion deal for European rights to the 2018-2024 Olympic Games.
The company said it "reached over 372 million people in Europe across TV and digital platforms, and delivered 1.3 billion minutes of Olympics content" on its streaming services during the Summer Games.
U.S. advertising and distribution revenue increased a respective 5% and 21% during the quarter, while international ad and distribution revenue rose 28% and 7%.
Expenses from the Olympics and streaming growth offset the success.
The platform's year-over-year earnings fell to $156 million in Q3, down from $300 million.
Discovery's linear subscribers dropped 8% year-over-year, partially due to the sale of its Great American Country network.
U.S. operating expenses increased 26% to $895 million, and international operating expenses skyrocketed to $1.27 billion — up 77%.
The broadcaster has a merger pending with AT&T's WarnerMedia. The combined company is expected to have $52 billion in revenue next year.
SPONSORED BY SUBTEXT
Bring Your Audience Right Into the Game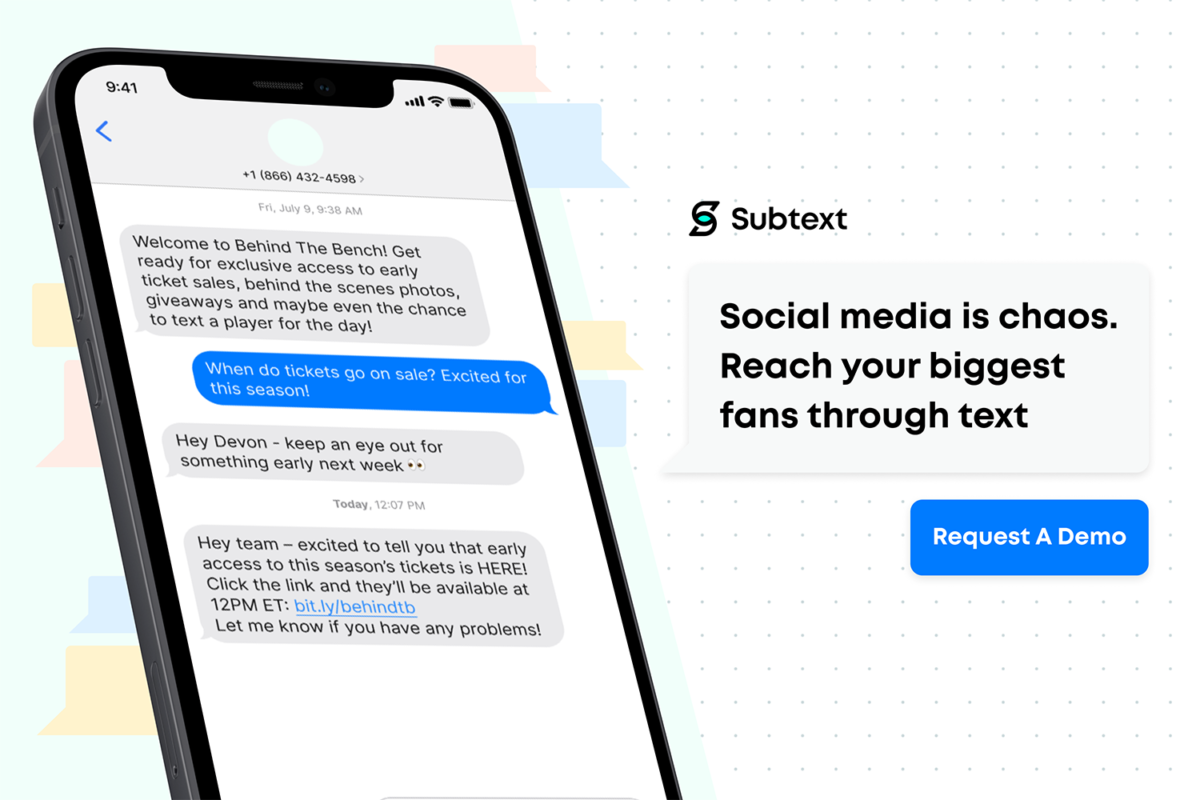 Between his column, talk show, podcast, and Twitter presence, fantasy sports analyst Matthew Berry is always looking for new ways to connect with his audience. And his newest approach, "The Mattphone," may be his best idea yet. 
This complimentary service — built on Subtext's award-winning text communication platform — allows Berry to answer questions, provide analysis, and engage in 1-on-1 interaction with his fans, all to rave reviews. 
He's able to communicate directly with thousands of fans, while still scaling as his audience grows. Unlike social media (where you talk at your audience), Subtext lets Berry talk with them. 
With Subtext, you can engage and give back to your super fans who have given you so much over the years. See how Subtext can work for you here.
Durant's $200M SPAC Will Focus On Sports Acquisitions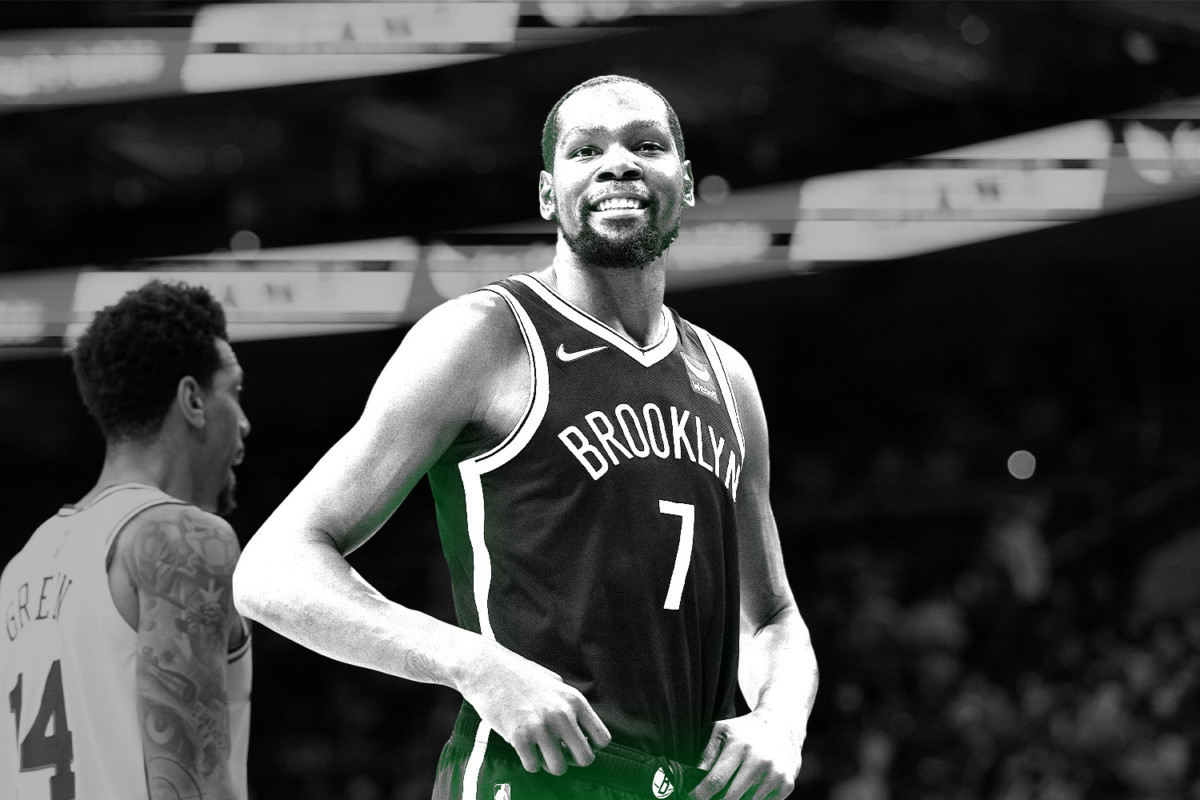 NBA star Kevin Durant has launched Infinite Acquisition Corp., a blank-check company that filed for a $200 million initial public offering on Wednesday.
The SPAC will sell 20 million shares at $10 apiece and has pledged to redeem 100% of the shares for cash if it fails to acquire a company to take public within 18 months of its IPO.
Infinite will focus on acquisitions in sports, e-commerce, and cryptocurrency.
Durant serves as co-CEO of Infinite with Rich Kleiman, his business partner in Thirty Five Ventures, a VC firm launched by the duo in 2016.
Infinite adds to Durant's growing list of investments in sports and tech.
In March, he invested in Andbox, an esports organization and team operator.
He took part in a $3.5 million seed funding round for Just Women's Sports in May.
He participated in a Series B round in July for OpenSea, an auction platform for NFTs.
He joined in a $15 million round for collectibles trading app Rally in October.
The same month, he was part of a group that invested $100 million in SeatGeek.
The two-time NBA champion is set to earn $87.9 million in 2021-22 between his $40.9 million salary and an estimated $47 million from off-court ventures.
SPONSORED BY DR. SQUATCH
Raise the Bar on Your Routine
Dr. Squatch crafts natural, high-performance personal care products in manly scents with only the finest ingredients Mother Nature has to offer.
Upgrade Your Whole Routine — You've got needs, we've got the goods. Our natural, high-performance cold process soap, deodorant, hair care, toothpaste, and more are designed to meet the demands of men everywhere.

No Harmful Ingredients — Our products are 98-100% natural in origin and we never use harsh chemicals or synthetic preservatives that are brutal on your skin, hair and body.

Naturally-Derived Fragrances — Nature smells awesome, so should you. That's why we only use naturally-derived scents and avoid the synthetic fragrances that smell like a middle school locker room.
Shop now to start feeling like a man and smelling like a champion!
Market Movers
U.S. stocks were mixed on Wednesday following a session of gains. Here's a look at how sports-related stocks performed:
(Note: All as of market close on 11/3/21)
The Atlanta Hawks (4-3) face the Brooklyn Nets (4-3) tonight at Barclays Center.
How to Watch: 7:30 p.m. ET on ESPN
Betting Odds: Nets -5 || ML -195 || O/U 220*
Pick: Expect Kevin Durant to maintain his strong start to the season. Take Brooklyn to cover.
Who ya got? Reply to this newsletter with your prediction for the Hawks-Nets winner and final score.
Shoutout: Congrats to FOS reader Mia Mundy for predicting Atlanta's World Series win! 
*Odds/lines subject to change. T&Cs apply. See draftkings.com/sportsbook for details.Software Scanner Link</a >
Ready to rep your favorite newsletter? Refer your friends and colleagues to Front Office Sports and you could win FOS merchandise.
It's easy to spread the word. Copy and paste your unique link below and share it in an email or on your timeline.
Your custom referral link: [RH_REFLINK]
Or use these one-tap sharing methods: