A game ticket stub from Michael Jordan's NBA debut — a Chicago Bulls-Washington Bullets matchup on Oct. 26, 1984 — sold for a record $264,000 on Friday, the most expensive collectible sports ticket ever. 🎟
Blockchain Gaming Exploded in 2021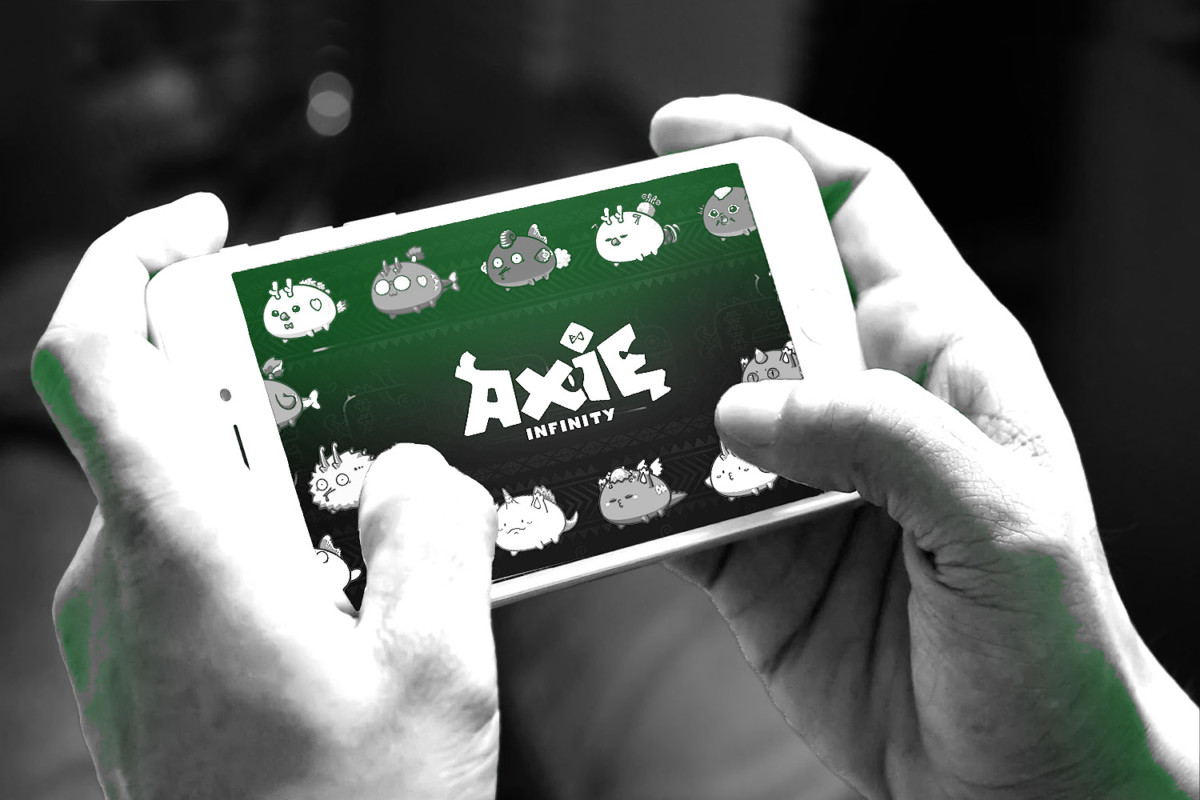 NFT games went from a niche phenomenon to a large and growing part of the gaming and blockchain industries in 2021, according to the Blockchain Game Alliance's annual report.
The report, which surveyed 300 companies across 56 countries, found that the industry generated $2.3 billion in third-quarter revenue, and accounted for around 22% of all NFT trading volume. 
The number of crypto wallets related to gaming ballooned from 29,563 at the start of the year to 754,000 in Q3, a 25-fold increase.
One game dominated the sector: "Axie Infinity," produced by Vietnamese studio Sky Mavis, accounted for $2.5 billion in trading volume in September alone. The hit had 2 million active users as of October.
The growth of the Blockchain Gaming Alliance itself provides another data point showing the expansion of the industry: 198 of its 300 members (66%) joined in 2021.
Ownership Opportunities
As for what's driving this growth, 68% said that play-to-earn games have been the biggest catalyst, and 85% believe that "true ownership of digital goods" is the most important element differentiating blockchain games.
The survey revealed a young and international industry, with 42.5% having been in their roles for under a year. Nearly half the professionals who responded were between ages 25 and 34, and 87.3% were under 45. Europe accounted for 35% of respondents, with Asia next at 33%.
French Soccer Media Rights Valued At Up to $14B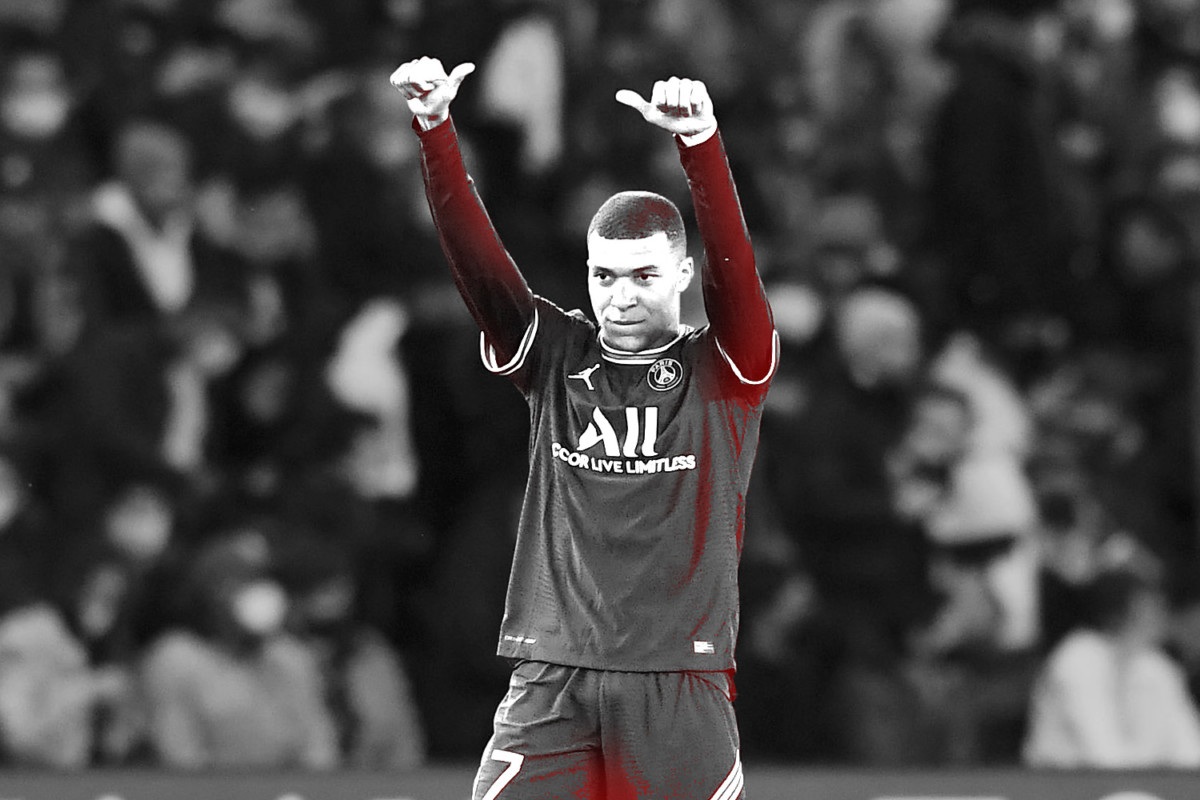 France's top soccer organization is moving closer to following in the footsteps of La Liga and selling a stake in its media rights.
Ligue de Football Professionnel, which oversees Ligue 1 and Ligue 2, has received around 10 bids to purchase 10% to 15% of a new company that will hold the league's media assets.
Proposals have valued the league at $10.2 billion to $14.1 billion. Some top out around $1.7 billion for the bidding firm's stake.
French private equity firms including Ardian and BPI made offers, as did American firms CVC, Advent, and Bain Capital.
Apollo, Bridgepoint, EQT, KKR, and Silver Lake were reportedly interested in bidding as well, though it's unclear if they did.
Ligue 1 could award the entire stake to one firm or divide it among multiple bidders.
Rewards for Top Teams
While things quickly turned acrimonious between La Liga and three of its top teams over the sale of its media rights stake to CVC Capital Partners, Ligue 1 may structure the deal to gain their top clubs' support.
The deal could lead to more funds directed to Paris Saint-Germain and Olympique Marseilles, Ligue 1's two most popular teams, which each earn under 10% of the league's media revenue.
SPONSORED BY CROCS
Beat the Cold in Mega-Comfy Crocs with Fur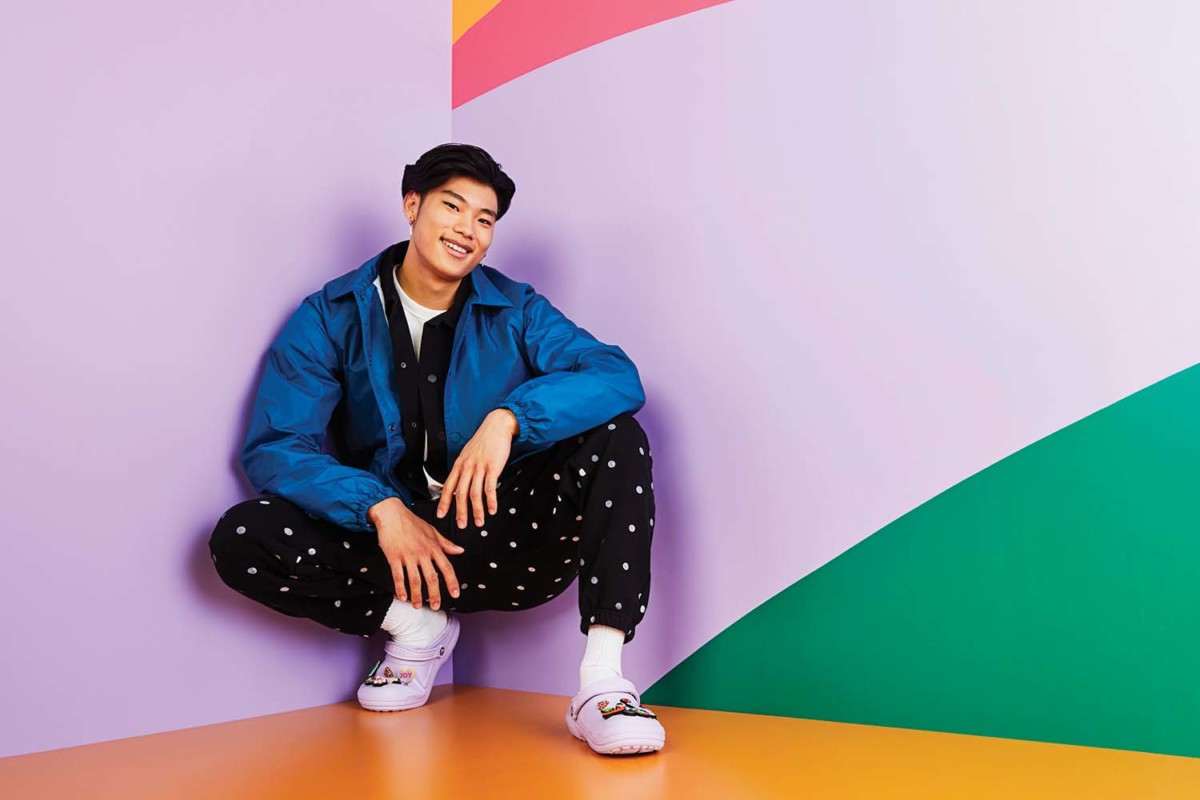 Summer is cool and all, but 'tis the season for all things comfy and cozy: puffy jackets, warm socks, and Crocs Classic Lined Clogs.
With a soft fuzz lining and a slew of colors to choose from, they are the best addition to your winter wardrobe.
Plus, you can personalize them with Jibbitz™ charms just like the OG clog you know, love, and probably already have in your closet.
Let it snow, let it snow, let it snow …
Echelon Heats Up Peloton Rivalry with New Bike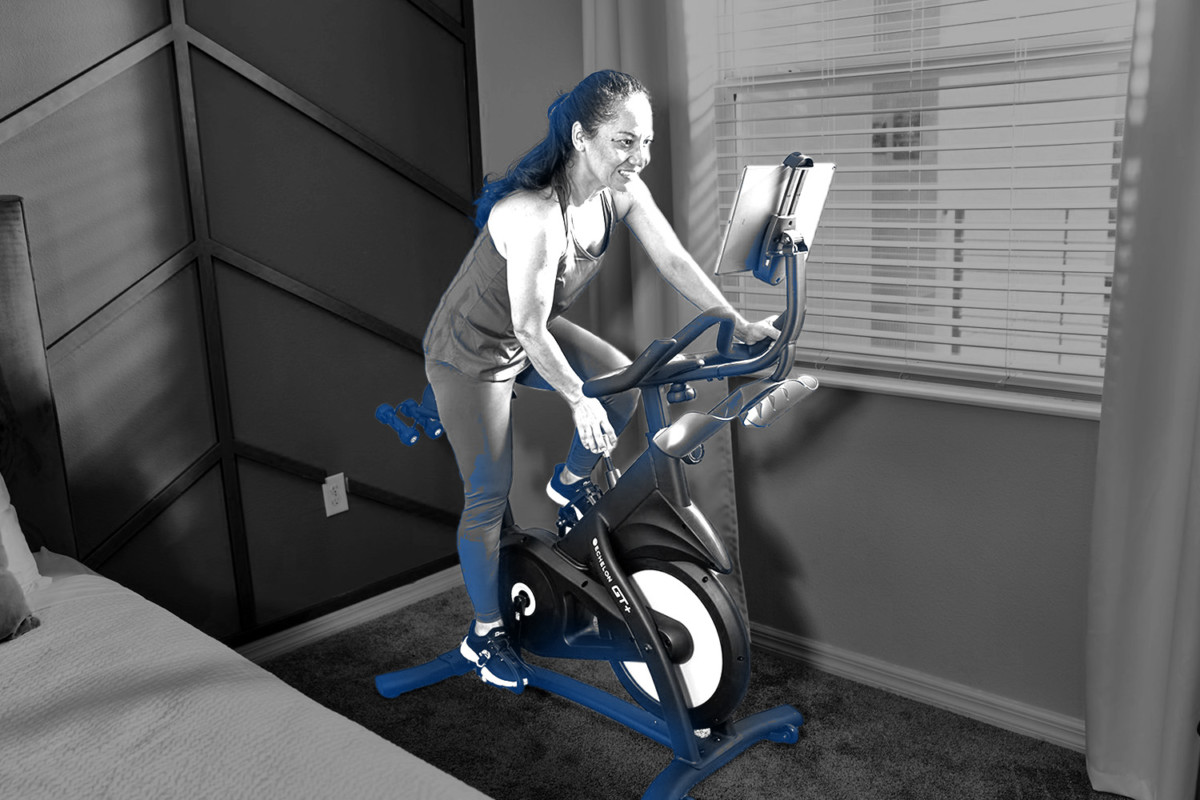 Connected fitness company Echelon is ramping up its rivalry with Peloton with the release of a new bike.
The 125-pound EX-8S bike — which sells for $2,399 — features a 24-inch HD touchscreen display that flips 180-degrees. It also supports Wi-Fi and Bluetooth connectivity.
The Tennessee-based company backed by Goldman Sachs has more than 100,000 users and has been competing with Peloton in the $9.9 billion at-home fitness market with its own line of bikes.
In 2019, Peloton sued Echelon for "imitating the Peloton bike" experience and broadcasting live and recorded cycling classes.
As a response, Echelon filed its own petitions in an attempt to invalidate Peloton's patents.
Last month, Peloton filed a suit against Echelon and iFit over alleged patent infringement related to the company's on-demand fitness classes.
In 2020, Echelon generated more than $100 million in revenue, roughly a 500% uptick year-over-year. This year, it expects revenue to exceed $200 million.
Peloton's Rough Stretch
Peloton missed Wall Street revenue estimates of $810.7 million in fiscal Q1 2022, generating only $805.52 million in revenue for the quarter.
The underwhelming quarter follows a tumultuous year for Peloton, which has dealt with product recalls and the return of consumers to brick-and-mortar gyms.
SPONSORED BY GAMEON
NFT-Based Prediction and Fantasy Games on Polygon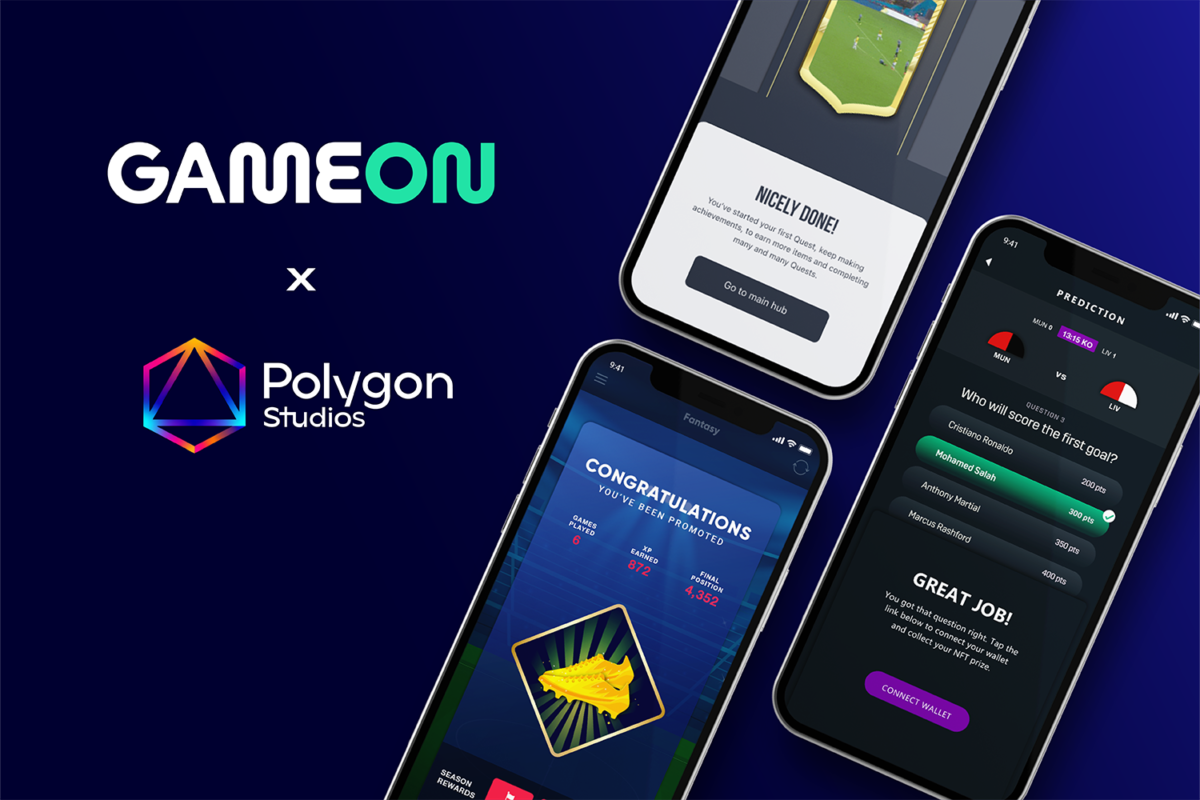 Polygon, a pioneering blockchain that has onboarded millions to the Web3 ecosystem, recently committed USD$100 million to gaming projects. Investments include DraftKings and now GameOn.
The investment allows GameOn to offer the full stack of capabilities from the creation, minting and selling of NFTs, to the game layers it already deploys for partners such as prediction and fantasy games.
"GameOn is one of the fastest-growing game technology providers in the blockchain space. We're excited to support their development of NFT-based games on Polygon," said Sandeep Nailwal, Polygon Co-Founder.
Reach out to power your NFT game project with GameOn.
Private Equity's Sports Spending Spree
Find out exactly what's happening in the private markets every week with highlights from our Front Office Sports Insights Deal Tracker.
We carefully monitor both public and private market data to capture a picture of what the sports landscape looks like.
Insights Deal Tracker Highlights This Week:
Australian Professional Leagues

, the professional soccer league based out of Australia, had 33.3% of its ownership stake purchased by Silver Lake Partners for roughly $100 million.

PureGym

, the operator of gym facilities committed to providing a safe and welcoming place for training, raised about $400 million in an expansion round from KKR. The deal values PureGym at $1.99 billion. 

RTFKT

, the producer of custom-designed digital sneakers intended to meet the expectations of video game enthusiasts, was acquired by Nike for an undisclosed amount. 

Betcha

, the developer of a sports gaming application designed to innovative sports betting technology, was acquired by Vivid Seats for a reported $65 million. 

Medal.tv

, the developer of an online game recording platform intended to share digital game clips and highlights with gamers, raised a $45 million Series C round led by Omers Ventures. 
Try out the full Deal Tracker here.
Market Movers
U.S. stocks were mixed on Friday. Here's a look at how sports-related stocks performed:
(Note: All as of market close on 12/17/21)
The Golden State Warriors (23-5) face the Boston Celtics (14-14) tonight at TD Garden.
How to Watch: 7:30 p.m. ET on ESPN
Betting Odds: Warriors -3.5 || ML -155 || O/U 214.5*
Pick: Expect the Warriors to build on a two-game win streak. Take Golden State to cover.
Who ya got? Reply to this newsletter with your prediction for the Warriors-Celtics winner and final score.
*Odds/lines subject to change. T&Cs apply. See draftkings.com/sportsbook for details.
Ready to rep your favorite newsletter? Refer your friends and colleagues to Front Office Sports and you could win FOS merchandise.
It's easy to spread the word. Copy and paste your unique link below and share it in an email or on your timeline.
Your custom referral link:
Or use these one-tap sharing methods: