Tom Brady and Mac Jones are both among the top five in jersey sales since Aug. 1. Brady, a seven-time Super Bowl champion, is entering his 22nd season. Jones, a rookie, is 23 years old.
NFL and Verizon Ink 10-Year, $1B 5G Deal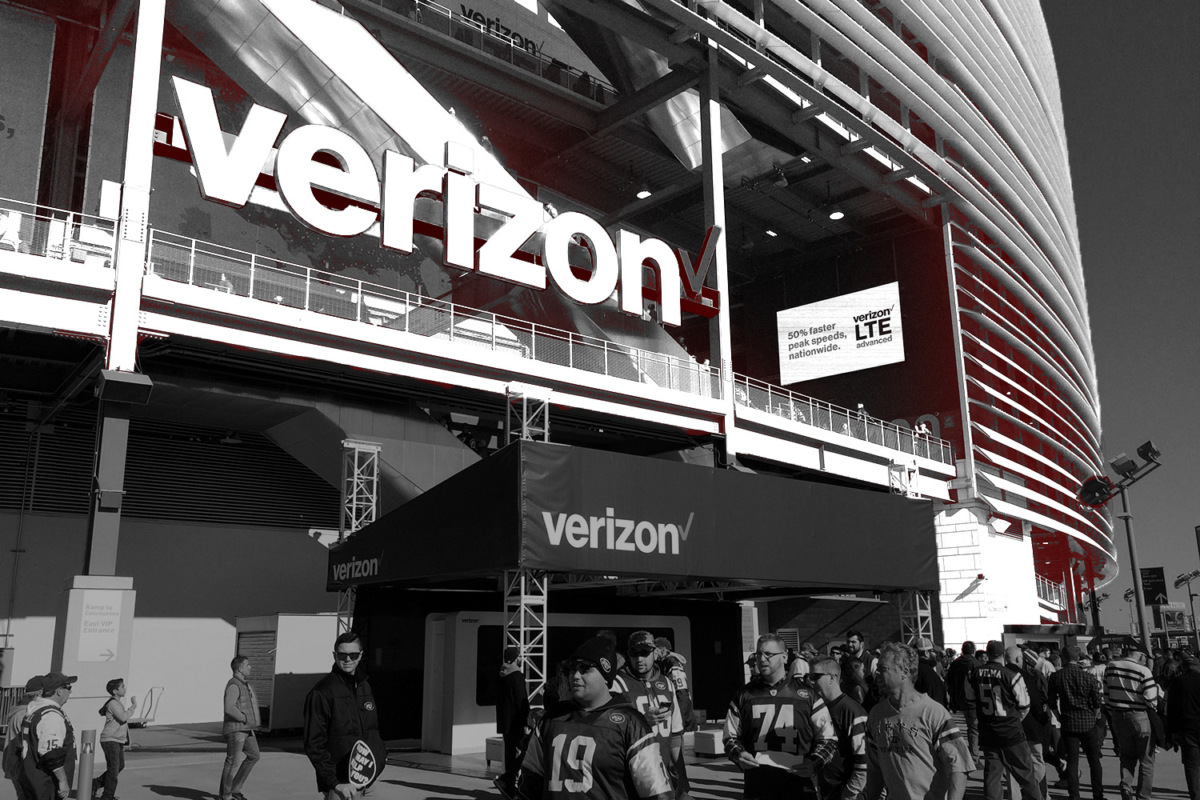 The NFL announced a 10-year deal with Verizon reportedly worth more than $1 billion.
As part of the new pact, Verizon will be able to put its 5G brand on NFL media and use its technology at games.
The carrier and league have had a relationship since 2010 but are transitioning from a focus on content to technology, with Verizon discontinuing livestreams of games on mobile.
Verizon has installed 5G Ultra Wideband in parts of 25 NFL stadiums, up from 13 in 2019.
The new deal includes 5G Multi-View, which allows fans to see seven different live camera angles and AR overlays of Next Gen Stats. It will be included during the season opener Thursday night between the Cowboys and Buccaneers.
Last year, Verizon invested over $80 million to support the Super Bowl in Tampa, helping pilot the 5G Multi-View. The feature is accessible in seven venues, with a goal of eventually expanding to all venues.
Verizon is also working with other technology companies to generate new stadium experiences — in collaboration with LIDAR technology, Verizon will help venues gain real-time information on crowd patterns.
Down the road, Verizon says that 5G could give coaches and players real-time analytics and visualizations, and 5G-enabled venues could transition into digital arenas to host mobile-gaming events.
The carrier reported $33.8 billion in Q2 operating revenue in July.
Academy Sports Posts Record Earnings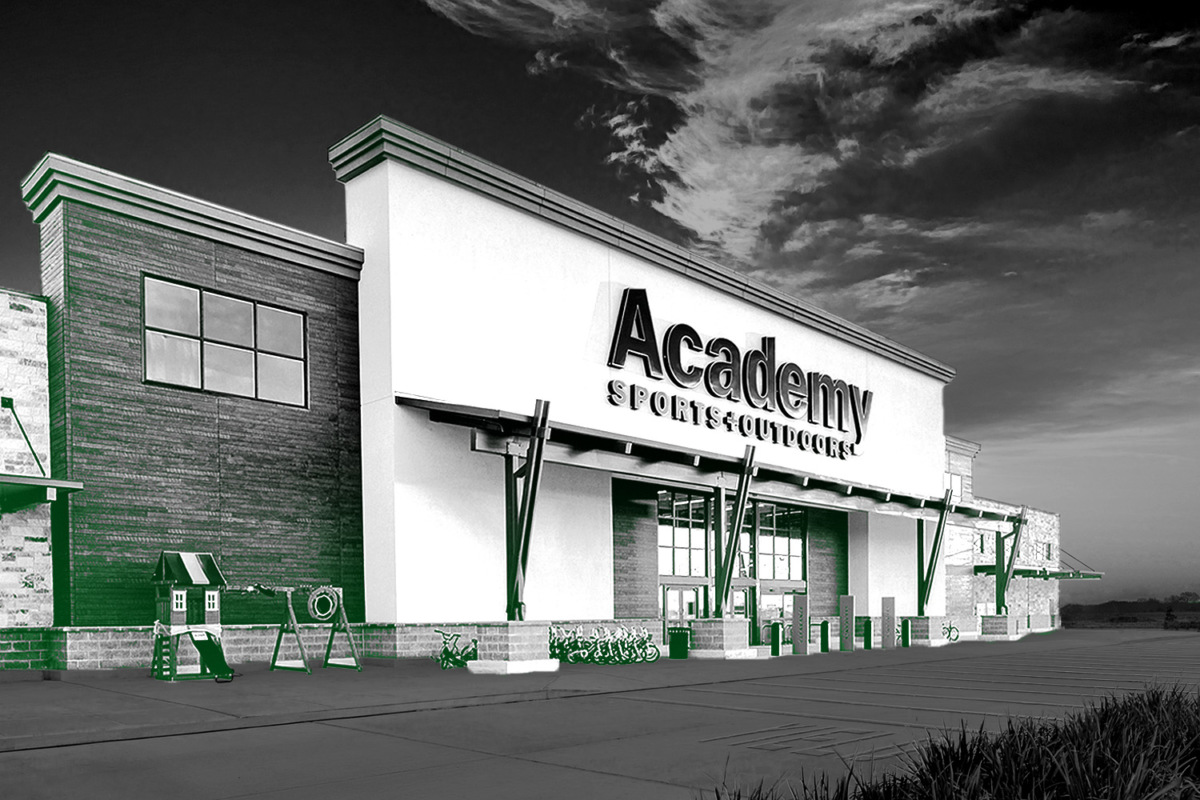 Texas-based sporting goods retailer Academy Sports generated record revenue of $1.79 billion in Q2 2021, an 11.5% increase year-over-year.
The company benefited from increased demand for outdoor and at-home fitness products during the global pandemic.
Academy Sports operates 259 brick-and-mortar locations in 16 states across the U.S. but saw e-commerce sales increase 207.2% in Q2 compared to the same period a year prior.
Private equity firm KKR & Co. acquired Academy Sports in 2011 for an undisclosed amount. The retailer raised $203 million during its IPO in October, valuing the company at $1.1 billion.
Since then, Academy Sports has been expanding its footprint in the $126 billion global sporting goods market.
The company inked a multiyear partnership with the Big 12 Conference in 2020.
It secured a partnership with the Southwestern Athletic Conference the same year.
The company agreed to sponsorship deals in July with Texas athletics and Austin FC.
Earlier this week, it signed a multiyear deal with the National PAL.
As a result of the record-setting second quarter, the company raised its full-year revenue guidance to between $6.46 billion and $6.62 billion.
Academy Sports plans to open more than 800 stores across the U.S. next.
SPONSORED BY DRAFTKINGS
Kick Off the NFL Season With CASH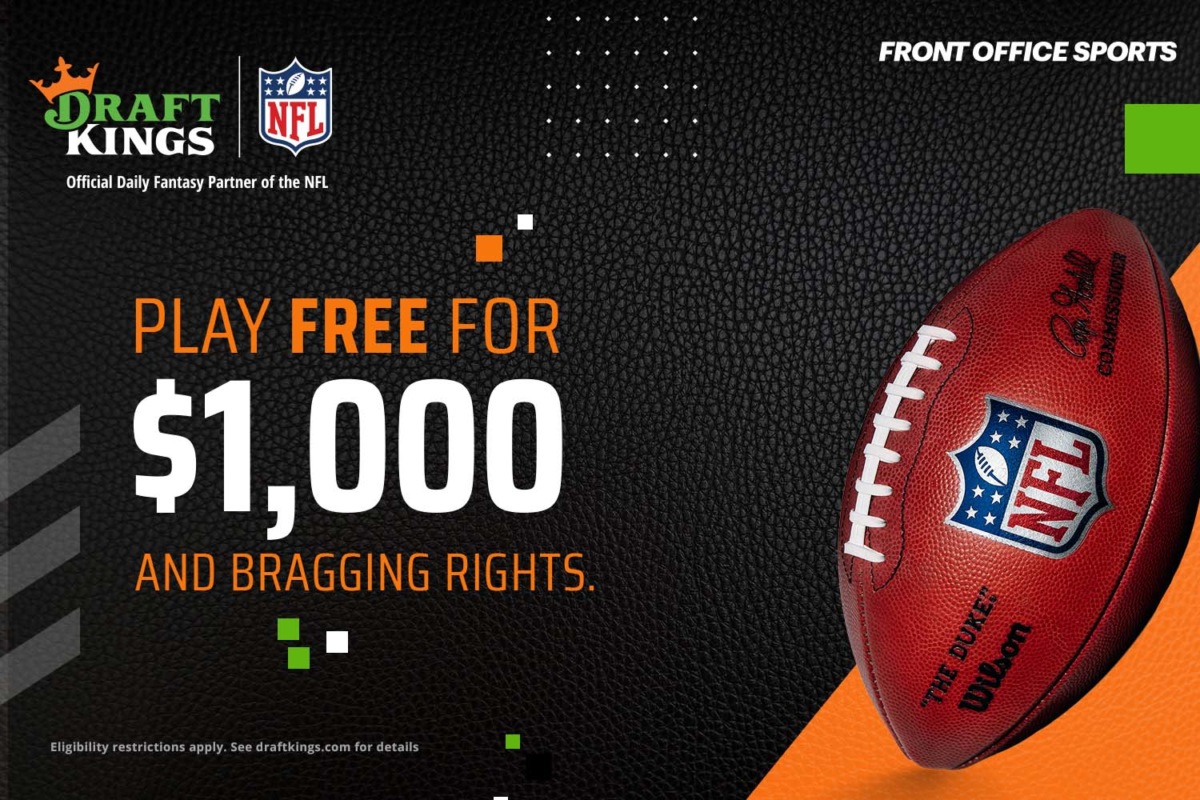 NBC Super Bowl Ads Hit Record $6.5M
Tonight marks the first NFL game of the 2021 season, but NBC is almost out of Super Bowl ad space.
The network has sold all but the last few 30-second slots, with some reaching a record $6.5 million for the Feb. 13 game. The price rose as inventory slimmed: By July, NBC had sold 85% of its Super Bowl ad slots for around $6 million a piece.
NBC's peak ad price is 18% above the roughly $5.5 million CBS garnered for the 2021 game. Some major advertisers sat out that contest due to concerns related to the pandemic.
The network is also selling ad inventory for the 2022 Olympics, also in February, with some Super Bowl ad buyers making matching commitments for the Winter Games.
Fox has begun selling ad inventory for the 2023 Super Bowl, seeking $6.5 million per 30-second spot.
Peacock, NBC's streaming service, saw the Tokyo Olympics drive its subscriber count from 42 million in April to 54 million in July.
Automobiles, beverages, and entertainment producers including streaming services were the top three categories among Super Bowl ad buyers, per Deadline.
Super Bowl LVI will be held at SoFi Stadium, home to both Los Angeles NFL teams.
SPONSORED BY PARAMOUNT+
NFL on CBS Streaming on Paramount+
Paramount+ is your home for the NFL on CBS this season. Watch your local game live, every Sunday, on Paramount+. 
Gear up for the biggest season ever, with a  slate that includes 10 national doubleheaders, a London morning contest, the annual Thanksgiving showdown in Dallas and four postseason games, including the AFC Championship. 
Don't miss a moment of your local game live on Paramount+. Try it FREE!
Market Movers
U.S. stocks experienced declines across all three major indexes on Thursday for a second-straight session. Here's a look at how sports-related stocks performed:
(Note: All as of market close on 9/9/21)
The Tampa Bay Buccaneers face the Dallas Cowboys tonight at Raymond James Stadium to kick off the 2021 NFL season.
How to Watch:
8:20 p.m. ET on NBC
Betting Odds:
Bucs -9 || ML -475 || O/U 52*
Pick: Expect the two teams to have some rust to start the year. Take the under for total points.
Who ya got? Reply to this newsletter with your prediction for the Cowboys-Bucs final score. Nail it, and you get a mention in Friday's FOS PM edition.
*Odds/lines subject to change. T&Cs apply. See draftkings.com/sportsbook for details.
Win a Pair of ElClásico Tickets
In addition to winning gear, every referral will earn an entry into the 2022 ElClásico ticket giveaway! ESPN is the new home of LaLiga in the U.S. Follow the best soccer league in the world with the top stars, across all ESPN platforms.
It's easy to spread the word. Copy and paste your unique link below and share it in an email or on your timeline. One referral = one entry.
Your custom referral link: [RH_REFLINK]
Or use these one-tap sharing methods: