A lot is happening in Vegas these days in terms of sports — and that includes the Desert Pines Golf Club. The Las Vegas City Council approved the conversion of the city-owned course into an affordable housing community that will include 1,886 units, walking trails, a soccer field, and a community center.
Super Bowl, Olympics Power Comcast Through Q1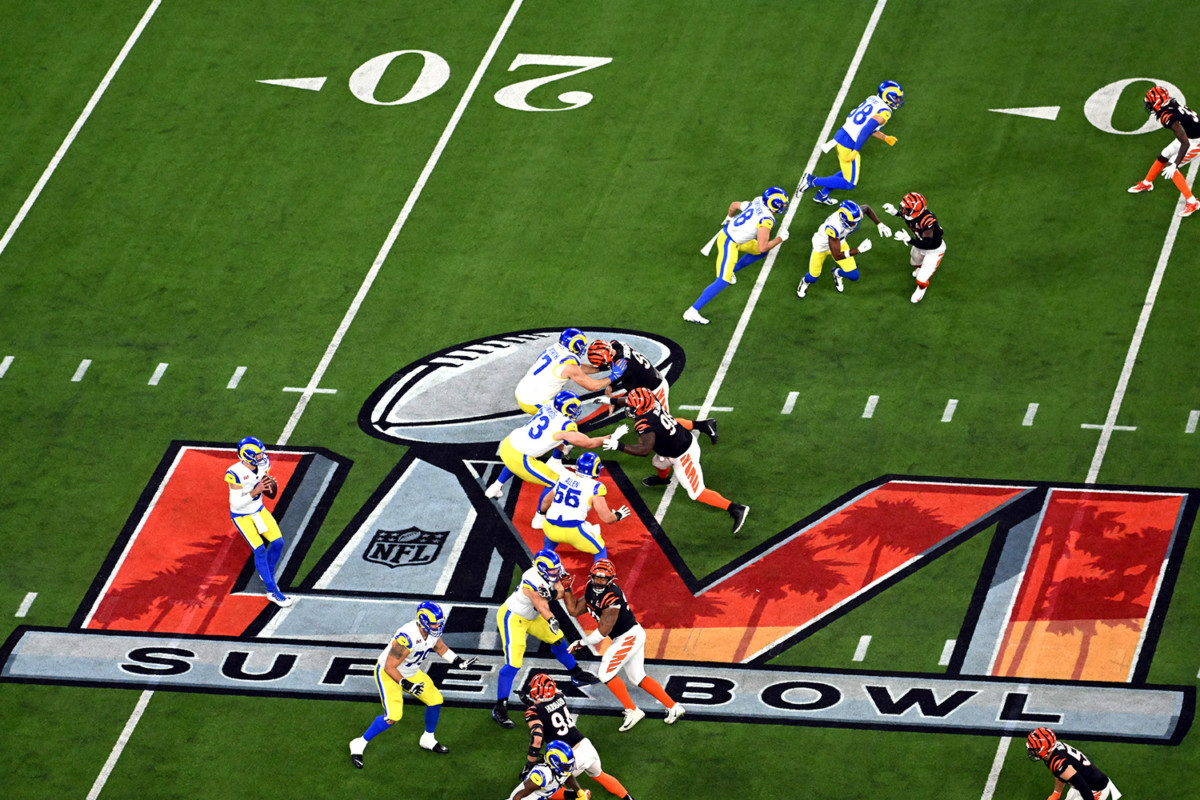 Comcast got a needed boost from two of the world's largest sporting events as it fought through challenges in other sectors of its business.
The NBCUniversal owner brought in $31 billion in the first quarter, up 14% year-over-year.
The company generated $1.5 billion from the Beijing Winter Olympics and Super Bowl LVI in Los Angeles, which collectively accounted for 21.6% of NBCUniversal's media revenue in the quarter.
Advertising revenue leapt 59.2% year-over-year, due largely to the two major sports events.
The Olympics, which took place over 16 days beginning Feb. 4, brought in $963 million in revenue, while the Super Bowl scored $519 million on Feb. 13.
Over 200 million people watched at least one of the events, factoring in the network's streaming service Peacock. While the Super Bowl had a robust 112 million viewers, the Olympics sagged to its lowest ratings in NBCUniversal's history broadcasting the Games.
Feather in Their Cap
The two sporting events helped raise Peacock's subscriber count by around 4 million, boosting its totals to 13 million paying users and 28 million monthly active accounts. The service still lost money in the quarter, however.
The news comes as investors are growing wary of streaming services following Netflix's first subscriber loss in a decade. Netflix's stumble not only knocked its own stock price down, but also triggered 4-6% declines in Disney, Roku, Discovery, and Paramount.
Comcast's stock slid around 6% on Thursday, in part due to slowing growth in its broadband segment.
Chelsea Bidders Informed $623M Added to Offers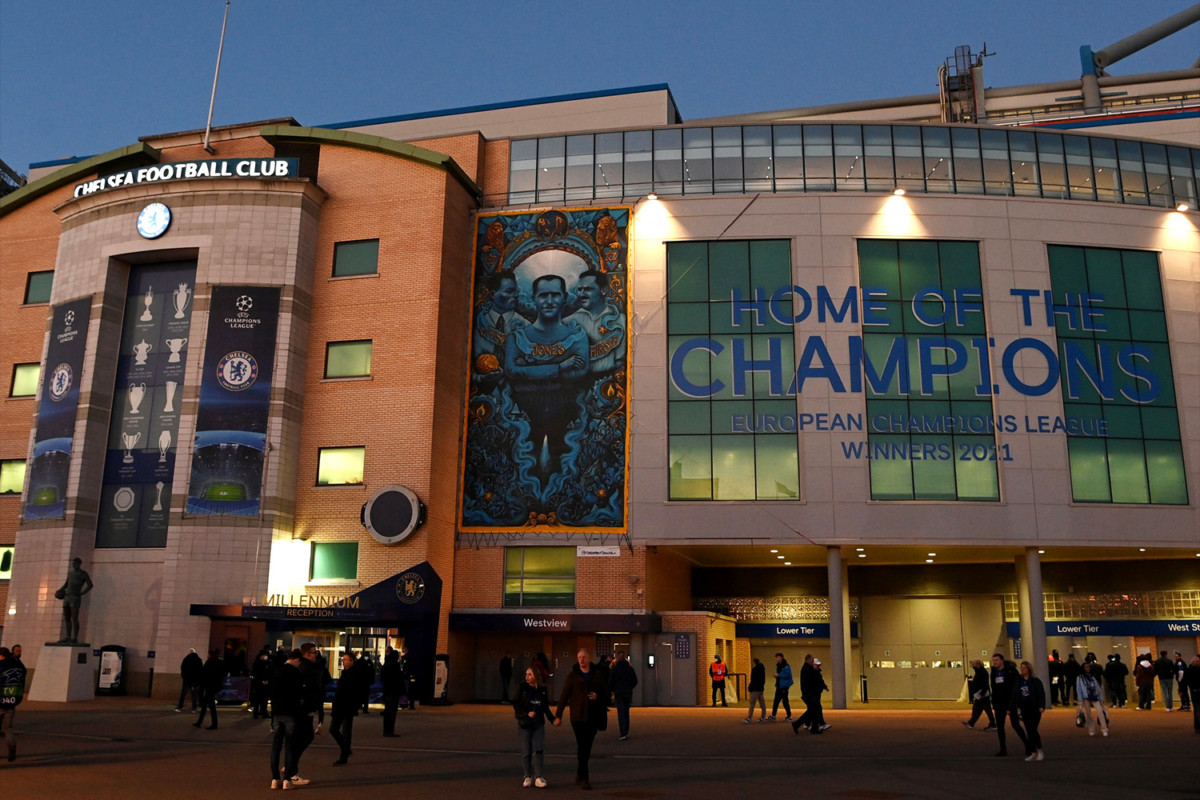 Roman Abramovich has reportedly made one more request for the final bidders of Chelsea FC: an extra $623 million.
The three remaining bidders, consortiums led by Todd Boehly, Sir Martin Broughton, and Steve Pagliuca, have been asked to add the amount to their current bids — expected to be around $3 billion — to contribute more to the team's charitable causes.
Raine Group, the U.S. bank overseeing the sale, is confident that the winning bid will be chosen by Monday.
It's expected to be the most expensive sale of any sports team in history.
In the last week, Raine Group also requested that bidders stay with the team for at least a decade. The group's co-founder, Joe Ravitch, expects the iconic club to be worth more than $10 billion in five years. In April 2021, the team was valued at $3.2 billion.
Abramovich, who was sanctioned by the U.K. government for his ties to Russian president Vladimir Putin, has demanded the extra funds despite being unable to profit from the sale. He still has a say in which group wins the club's ownership.
Cash Flow
The Financial Times reported that the bidders in Broughton's group are planning to finance their purchase with debt, something that the Russian oligarch has never had to do — Forbes estimates he's worth $13.9 billion.
The team has plans to take out a $630 million term loan and $125 million in revolving credit through Bank of America, Wells Fargo, and JPMorgan Chase.
SPONSORED BY TICKETMASTER
Reaching the Next Generation of Fans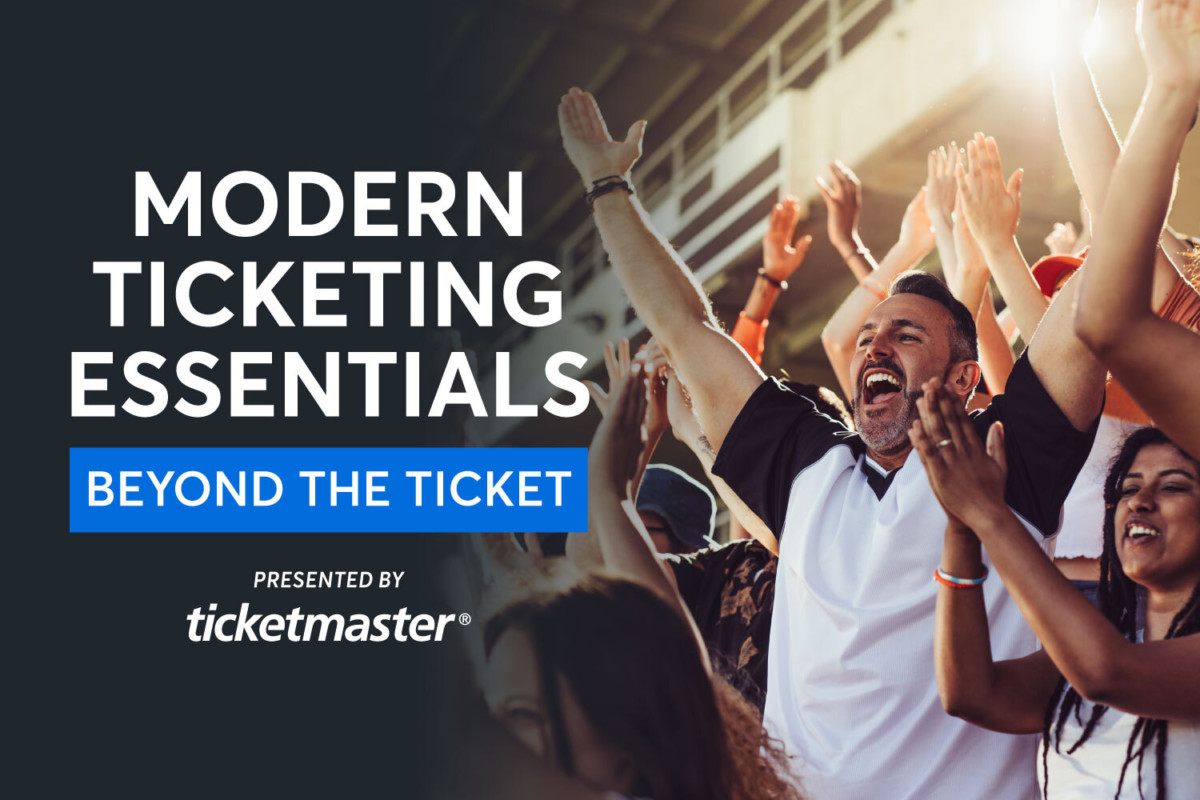 Now more than ever before, fans are craving immersive experiences that offer once-in-a-lifetime opportunities. The fan landscape is evolving, and it's up to teams, venues, and companies to grow with the next generation of fans.
That's why Front Office Sports has partnered with Ticketmaster to bring you our latest course – Modern Ticketing Essentials: Beyond the Ticket. This free online course discusses the best ways to elevate the fan experience, including how to personalize the fan journey, implement data strategies, leverage NFTs and forge strong distribution partnerships.
This six-lesson course will help you learn how to evolve in order to attract and retain fans for years to come, from first-time event attendees to lifetime season ticket holders.
Upon completion, you'll earn a verified digital certification badge to display on your LinkedIn profile. Register now! 
Churchill Downs Gallops To Record Revenue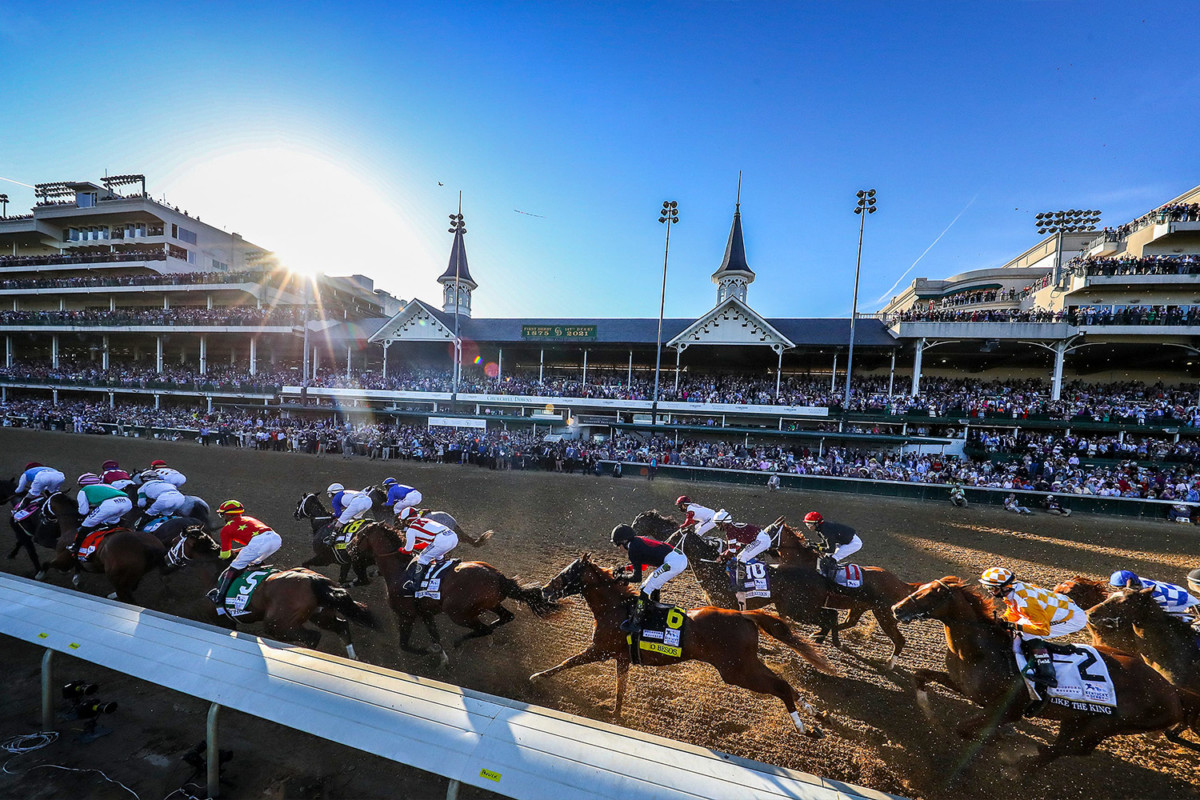 Churchill Downs reached record quarterly revenue in the company's latest earnings report.
The casino owner and iconic home of the Kentucky Derby generated $364 million in revenue in Q1 2022, up from $324 million for the same period last year. Churchill Downs saw its gaming segment pocket $179 million in revenue during the quarter, up $25 million compared to Q1 2021. The company benefited from lifted COVID-related restrictions across its properties.
Churchill Downs expanded its portfolio of properties and improved existing ones in Q1 2022.
It completed the two phases of a $90 million expansion of Rivers Casino Des Plaines.
The company purchased Peninsula Pacific Entertainment in a deal valued at $2.5 billion.
It agreed to acquire Chaser's Poker Room with a plan to invest $150 million in the facility.
The company announced it repurchased 116,863 shares in Q1 2022 for a total cost of $25 million. Churchill Downs is also expecting 150,000 fans at the 148th running of the Kentucky Derby on May 7.
Last year, Churchill Downs saw 51,838 fans attend the "most exciting two minutes in sports."
A New Look
Churchill Downs unveiled plans for a redesigned paddock projected to cost between $185 million and $200 million. Set to debut by May 2024, the redesign seeks to increase guest capacity by 1,300 people, provide enhanced visibility of the Twin Spires, streamline guest circulation, and improve the audiovisual experience.
SPONSORED BY ATTEST
Crypto Over Time
Over the years, crypto has crept its way into people's vocabulary — earning a role in the way people invest, spend, and make business decisions. But what does this growing acceptance of crypto look like?
To understand consumer trends behind crypto, Attest conducted a survey on consumer's feelings towards crypto-trading over time. They found that overall, there has been a spike in people saying they'd invest in/buy cryptocurrencies, especially in men.
Attest also exposes that the three main reasons people have not started participating in crypto is lack of trust, lack of understanding, and unpredictability.
Check out the full results of this survey on the Attest dashboard.
Market Movers
U.S. stocks experienced gains across all three major indexes on Thursday. Here's a look at how sports-related stocks performed:
(Note: All as of market close on 4/28/22)
The Phoenix Suns face the New Orleans Pelicans on Thursday at Smoothie King Center. The Suns lead the Western Conference first-round playoff series 3-2.
How to Watch: 7:30 p.m. ET on TNT
Betting Odds: Suns -2.5 || ML -140 || O/U 214.5
Pick: Expect the Pelicans to force a Game 7. Take New Orleans to cover.
Refer Friends to Score Your Favorite Team's Jersey
| | |
| --- | --- |
| SPONSORED BY | |
Front Office Sports is celebrating that Paramount+ is home to world-class soccer matches from around the globe by giving away three authentic official jerseys.
How can you score one? Refer your friends and colleagues to Front Office Sports. Copy and paste your unique link below and share it in an email or on your timeline. 
*NO PURCHASE NECESSARY. Enter between March 21, 2022 @ 12:01 a.m. ET – April 30, 2022 at 11:59 p.m. ET. Open to US residents age 18+ only. 1 entry per person. Void where prohibited. See Official Rules for details.
Your custom referral link:
Or use these one-tap sharing methods:
Your referral count: [RH_TOTREF]