World No. 1 Ashleigh Barty announced her retirement from tennis on Instagram, less than two months after winning her third Grand Slam singles title. The 25-year-old is the second woman to retire at the top of the rankings — the first was Justine Henin in 2008.
NFL to Launch Virtual Reality Game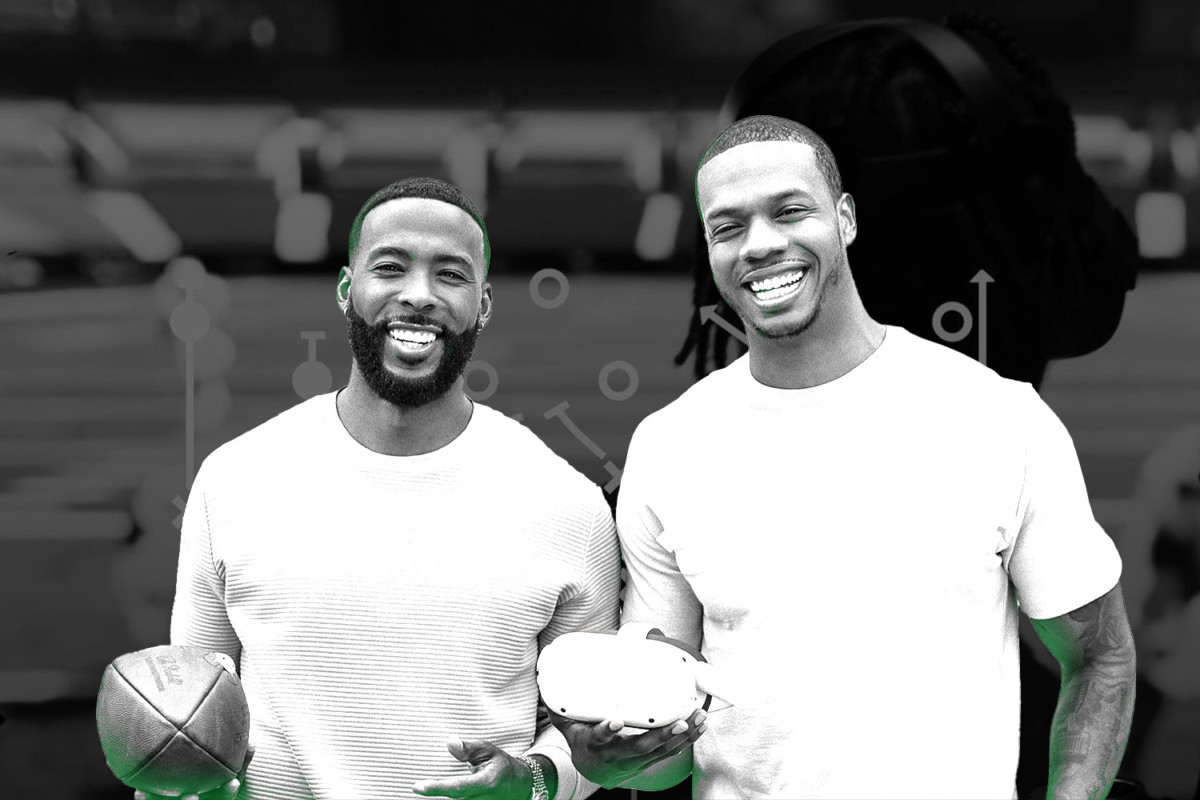 The NFL is linking up with athlete-founded startup StatusPRO to produce a VR game intended to emulate the player experience.
The game will be available on Meta Quest and PlayStation VR, the companies said on Wednesday.
"We're democratizing what it's like to be your favorite athlete," co-founder and former NFL wide receiver Andrew Hawkins told Front Office Sports. "We want to put you in the shoes of something that you have only been able to experience on TV."
StatusPRO raised a $5.2 million seed round in August, led by KB Partners and TitletownTech. 49ers Enterprises, SC.Holdings, Haslam Sports Group, Verizon Ventures, and Greycroft joined the round.
Naomi Osaka, LeBron James, Maverick Carter, Paul Wachter, Drake, and Jimmy Iovine also invested in the company.
The StatusPRO team is around 36 people at present, including consultants, but the founders plan to raise money to push that number "north of 100" by the end of the year.
"Authenticity is what we want to drive," StatusPRO co-founder and collegiate athlete Troy Jones told Front Office Sports. "There are so many different elements that we want to capture and get into the product."
Virtual Growth
StatusPRO got its start using player-tracking data to help NFL teams prepare for games. The company currently works with six NFL teams.
The gaming side of the company leverages much of the same data and technology to produce a VR experience – a selling point for the company in discussions with Meta and Sony.
Editor's note: SC.Holdings is an FOS investor.
March Madness Early Rounds Generate $165M in Brand Exposure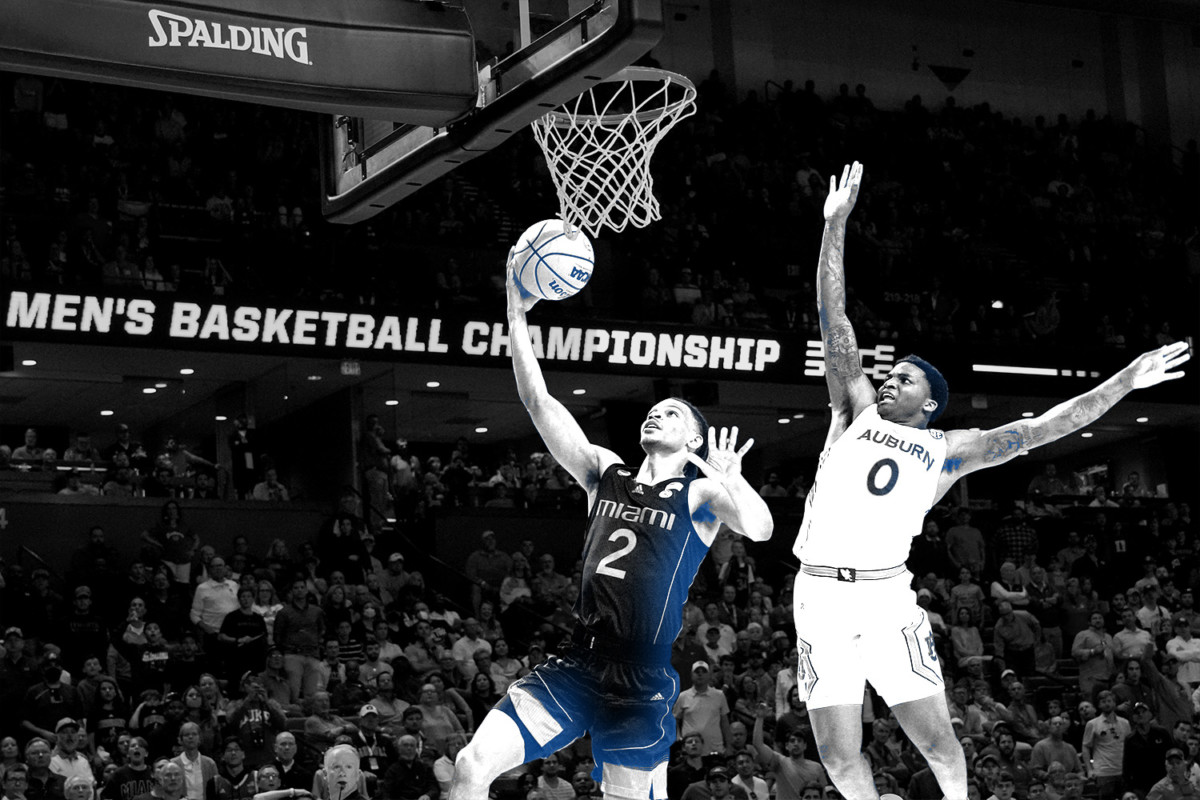 In just the first week of March Madness, brands have already received millions of dollars worth of exposure — and that's not including commercials.
Between the men's and women's tournaments, companies received more than $165 million worth of "equivalent media value," according to a study by Elevate Sports Ventures and Hive.
That's already just a few million shy of what Super Bowl LVI generated — significant considering the study was only conducted through Sunday and hasn't yet counted Monday's women's games or the rest of the two tournaments.
NCAA official corporate partners and team apparel brands received the lion's share of exposure.
Nike earned more than other apparel brands, outfitting 69 of 134 teams.
NCAA partners received 38% of men's tournament exposure and 30% of women's.
The study found that the men's tournament exposure had more value, but the women's tournament offered more time — it averaged almost 20% more minutes of exposure during games.
Behind the Rim
One of the most valuable placements, according to the study, was the basket stanchion arm. Spalding, which had a spot there in both tournaments, earned more exposure time than any other brand.
State Farm and several other brands also got value from similar placement at the women's tournament.
SPONSORED BY TICKETMASTER
Enhancing Fan Excitement With New Innovations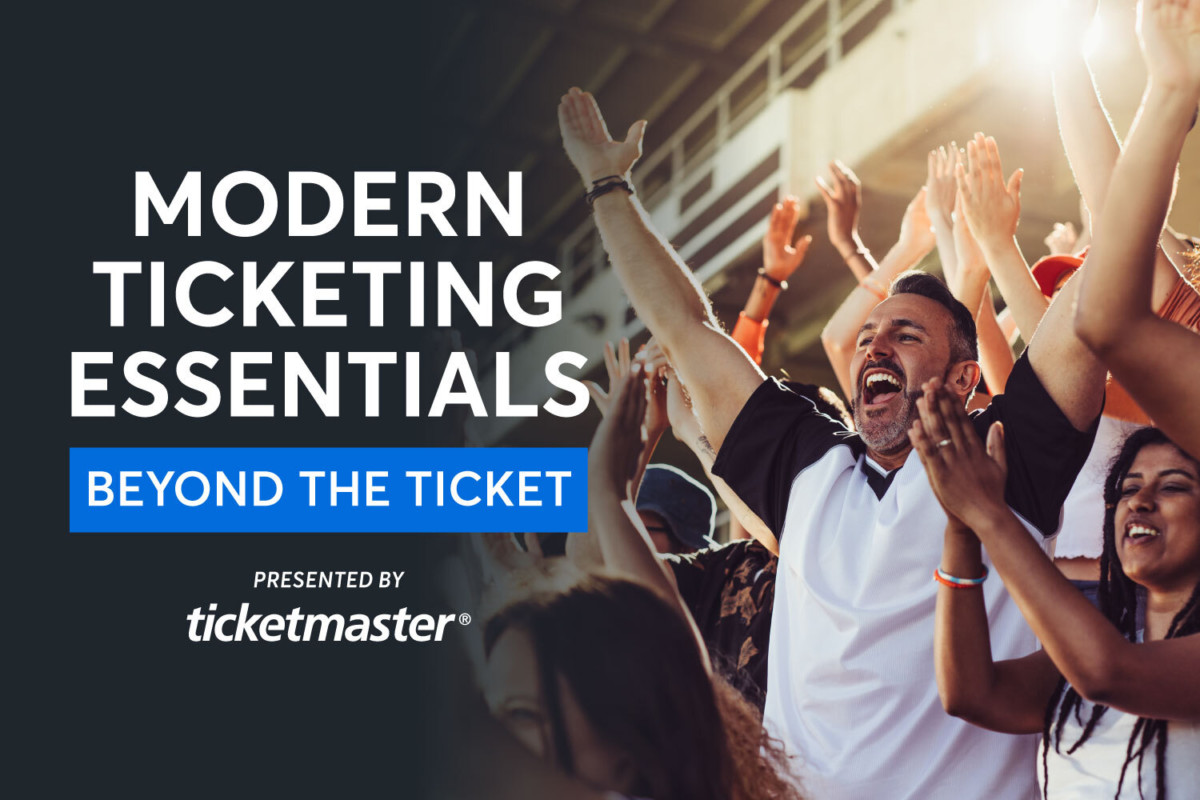 Thanks to the continued advancement of social media and virtual technology, fans now expect and crave unique and immersive live event experiences. The ticketing industry extends beyond just ticketing to help enhance the live experience for all fans. 
Modern Ticket Essentials: Beyond the Ticket, our new six-lesson course presented by Ticketmaster, is here to help those looking to learn more about how modern ticketing helps teams and event organizers enhance the live experience for their fans. 
This free online course provides a behind-the-scenes look at how Ticketmaster and their partners are thinking about the future of ticketing – from personalization and data strategies to NFTs, distribution partnerships, and more.
Sign up today to earn your verified digital badge. Get started!
Tencent Revenue Grows At Slowest Pace Ever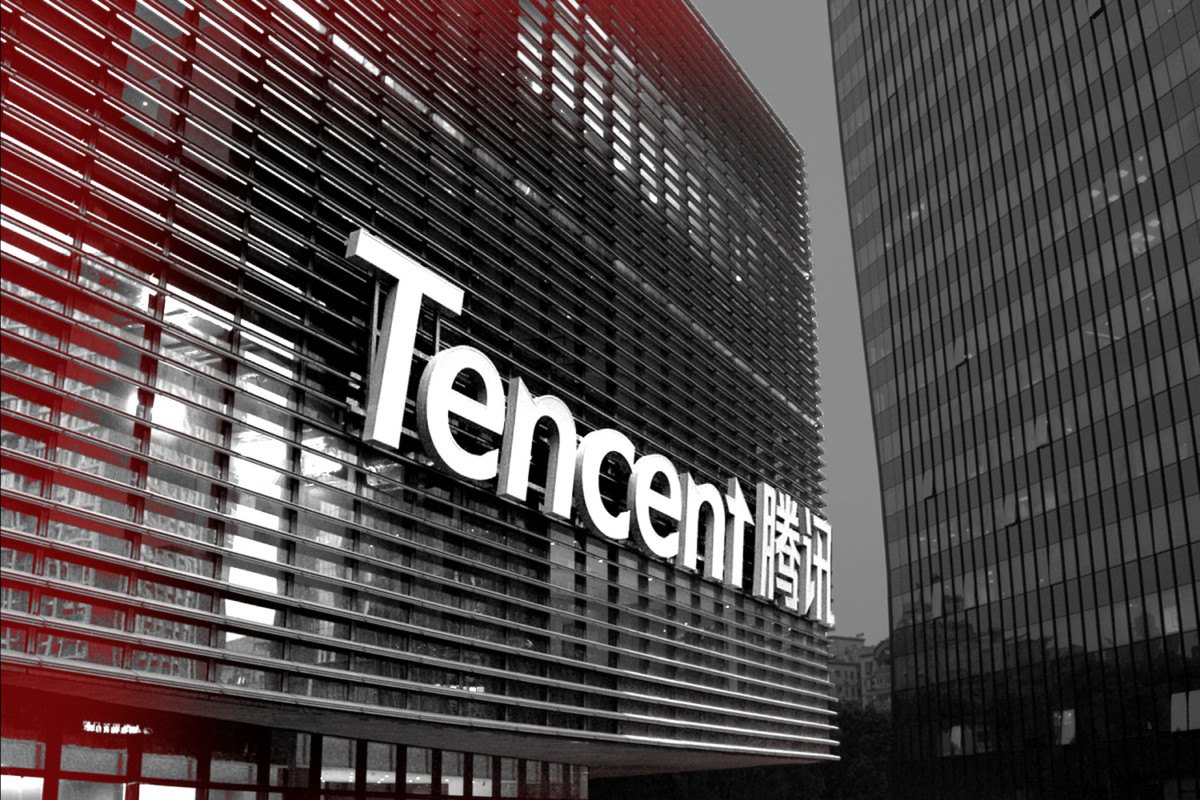 Tencent reported fourth-quarter revenue of $22.62 billion, an 8% increase from the same period last year — the slowest revenue growth for the world's largest video game developer since 2004, the year it went public.
Profit "attributable to equity holders of the company" increased 60% year-over-year to roughly $14.9 billion, beating analysts' estimates of around $4.8 billion.
The technology giant also had its slowest-ever annual growth due in part to Beijing's new regulatory gaming restrictions, with revenue increasing 16% from 2020 to roughly $87.9 billion.
Tencent's online games segment has been the company's largest revenue driver, but domestic regulations enforced last year slashed the amount of time children under 18 could play each day. The company said total time minors spent on its games fell 88%.
The company has yet to release a game since July — each title needs regulatory approval by authorities.
Thanks to previous titles such as "Honor of Kings" and "Call of Duty Mobile," domestic games revenue increased 1% to around $4.6 billion, while international games revenue jumped 34% year-over-year to around $2.1 billion.
The Whole Picture
The company's fintech and businesses services division, which includes its WeChat Pay business and cloud computing unit, increased 25% year-over-year. Advertising revenue for Tencent has also been affected by Beijing's regulations, falling 13% year-over-year to roughly $3.4 billion.
CNBC reported that Tencent has lost roughly $470 million in market value since its peak last year.
SPONSORED BY WHOOP
Manage the Madness This March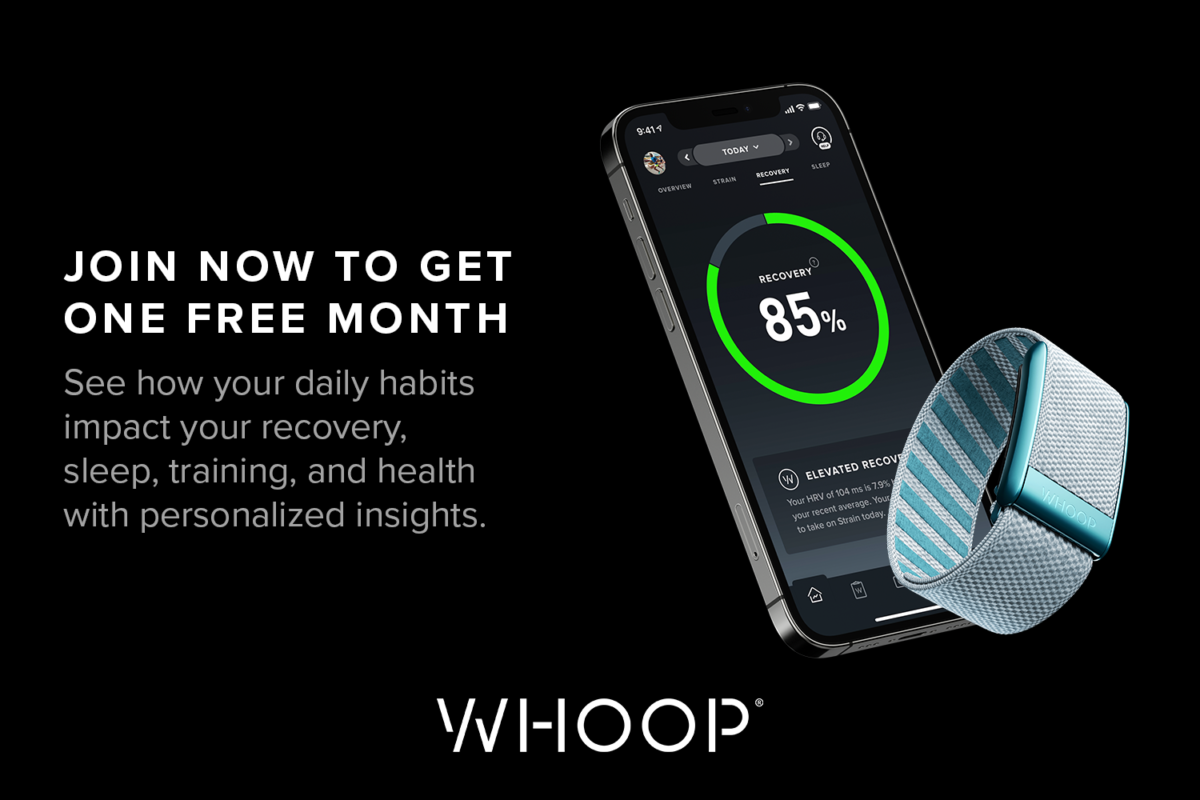 Stay on top of your game with WHOOP, the most powerful fitness and health coach on the market, and their all new WHOOP 4.0.
WHOOP isn't just another fitness wearable. The strap and app work together to provide you with personalized recommendations and coaching feedback.
Wake up each morning with a recovery score based on how well you slept, your heart rate variability, respiratory rate, and other vital signs. WHOOP tells you when you're primed for a big day and when you should take it easy based on your body.
The data just got even smarter with WHOOP 4.0 — 33% smaller, designed with new biometric tracking, including skin temperature, blood oxygen, and more.
Get started with WHOOP and get a free month today.
Market Movers
U.S. stocks experienced declines across all three major indexes on Wednesday. Here's a look at how sports-related stocks performed:
(Note: All as of market close on 3/23/22)
The TATA Indian Premier League Tournament begins its 2022 campaign on Saturday with fans back in stadiums. 
Last year, the Chennai Super Kings won their fourth title in team history and will begin to defend its championship on March 26 against the Kolkata Knight Riders at Wankhede Stadium. 
How to Watch: 10 a.m. ET on ESPN+ / Steam all of the TATA IPL 2022 Tournament on ESPN+*
*Sponsored content. Game availability differs by market, check your local listing.
Refer Friends to Score Your Favorite Team's Jersey
| | |
| --- | --- |
| SPONSORED BY | |
Front Office Sports is celebrating that Paramount+ is home to world-class soccer matches from around the globe by giving away three authentic official jerseys.
How can you score one? Refer your friends and colleagues to Front Office Sports. Copy and paste your unique link below and share it in an email or on your timeline. 
*NO PURCHASE NECESSARY. Enter between March 21, 2022 @ 12:01 a.m. ET – April 30, 2022 at 11:59 p.m. ET. Open to US residents age 18+ only. 1 entry per person. Void where prohibited. See Official Rules for details.
Your custom referral link:
Or use these one-tap sharing methods: