The company that started out renting DVDs in the late '90s is by far the most popular streamer over 20 years later.
Netflix Subscriber Growth Soars
Netflix ended last year with more than 200 million paid subscribers, it announced on Tuesday, further cementing its place as the world's biggest subscription streaming service.
The company soundly beat forecasts for subscriber growth and total revenue in its fiscal fourth quarter, as subscribers increased by 8.51 million between October and December to hit 203.66 million total.
Netflix added 37 million paid memberships in 2020 overall and hit $25 billion in revenue, a 24% increase over the prior year.
While the pandemic forced consumers to cut back on a host of entertainment activities — from visiting theaters to attending concert venues — Netflix capitalized with a wide array of original content.
2020 saw the company boost its programming with a handful of sports and sports-adjacent series that landed near the top of its viewership list.
"The Queen's Gambit" (No. 3, 62 million viewers)
"Cobra Kai" (No. 6, 50 million viewers)
"The Last Dance" (No. 14, 38 million viewers)
That content came as Netflix faced a slew of new challengers, including NBCUniversal's Peacock as well HBO Max and Disney+, which has added nearly 87 million subscribers in just over a year. 
The streaming giant also said it is "very close" to being cash flow positive and will no longer need external financing for its day-to-day operations. The company is considering stock buybacks.
Netflix's shares were up nearly 17% today to $586.34.
New Owner On The Horizon For Atlanta Dream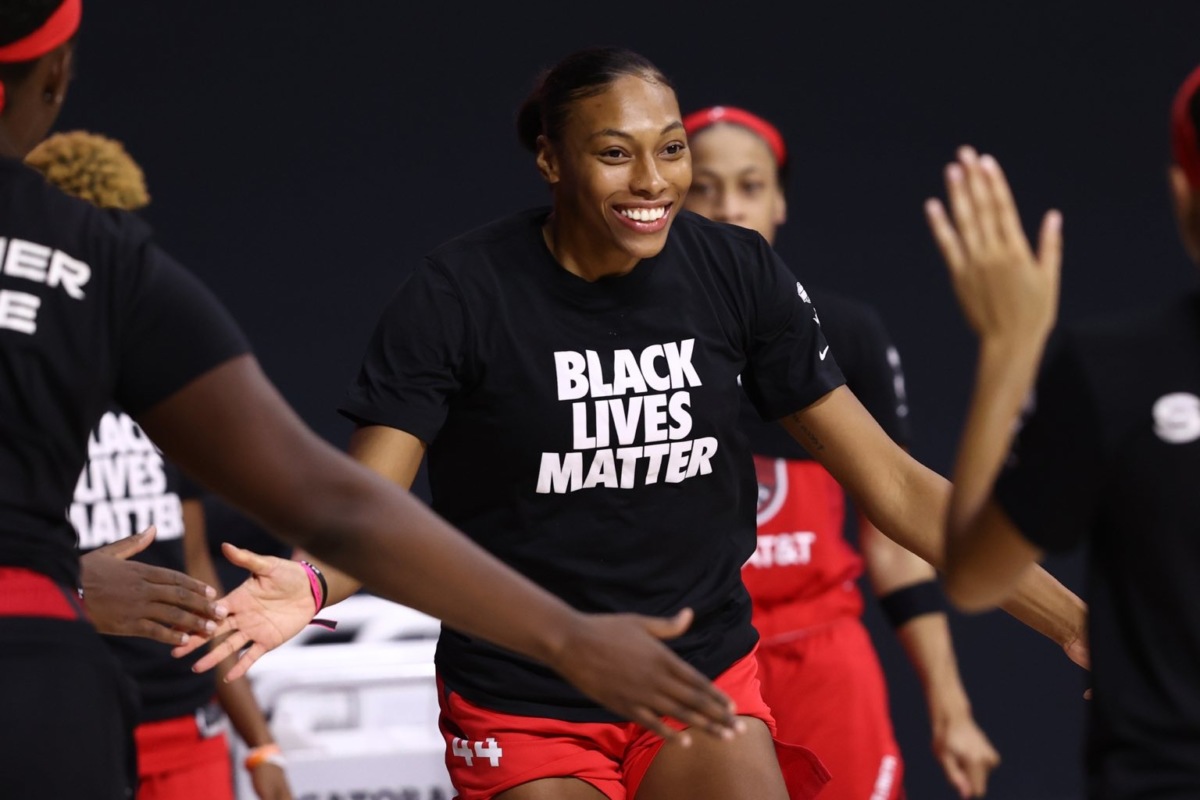 The Atlanta Dream's ownership saga could soon be over.
The WNBA team is in the final steps of being sold, the league confirmed. Multiple bidders have expressed interest in the team — Kelly Loeffler is expected to have no association with the franchise after the sale, ESPN reported. 
"Once the sale negotiation is concluded, additional information will be provided," the league said.
The former Georgia Republican senator's 49% ownership stake came into the spotlight after she wrote a letter to WNBA Commissioner Cathy Engelbert last season opposing the league's embrace of the Black Lives Matter and Say Her Name movements. 
After the letter was made public, the league's players association called for Loeffler to sell her share of the team. 
When she refused, players launched a support campaign for her political opponent Raphael Warnock, who eventually won the senate seat over Loeffler.
Professional athletes and celebrities have teased their interest in the team, including LeBron James, Mookie Betts, Baron Davis and comedian Kevin Hart. It is unclear what role current majority owners, Mary and John Brock, would have in the deal.
Beyond the Georgia race, the 2020 WNBA season saw its players at the forefront of calls for social justice around professional sports. The Dream news came shortly after Los Angeles Sparks star Chiney Ogwumike announced she is executive producing an ESPN Films documentary about the Wubble season.
SPONSORED
Esports Made Easy

Easily create your own branded esports offering with turnkey software and services.
Mainline's esports tournament platform allows users to manage, monetize, and market esports programs and events with ease.
Mainline even makes sponsorships a breeze with quick and easy branding tools for any event. Schedule a call with Mainline today and see why more and more organizations are partnering with them to achieve their esports goals.
Collectors Universe Acquired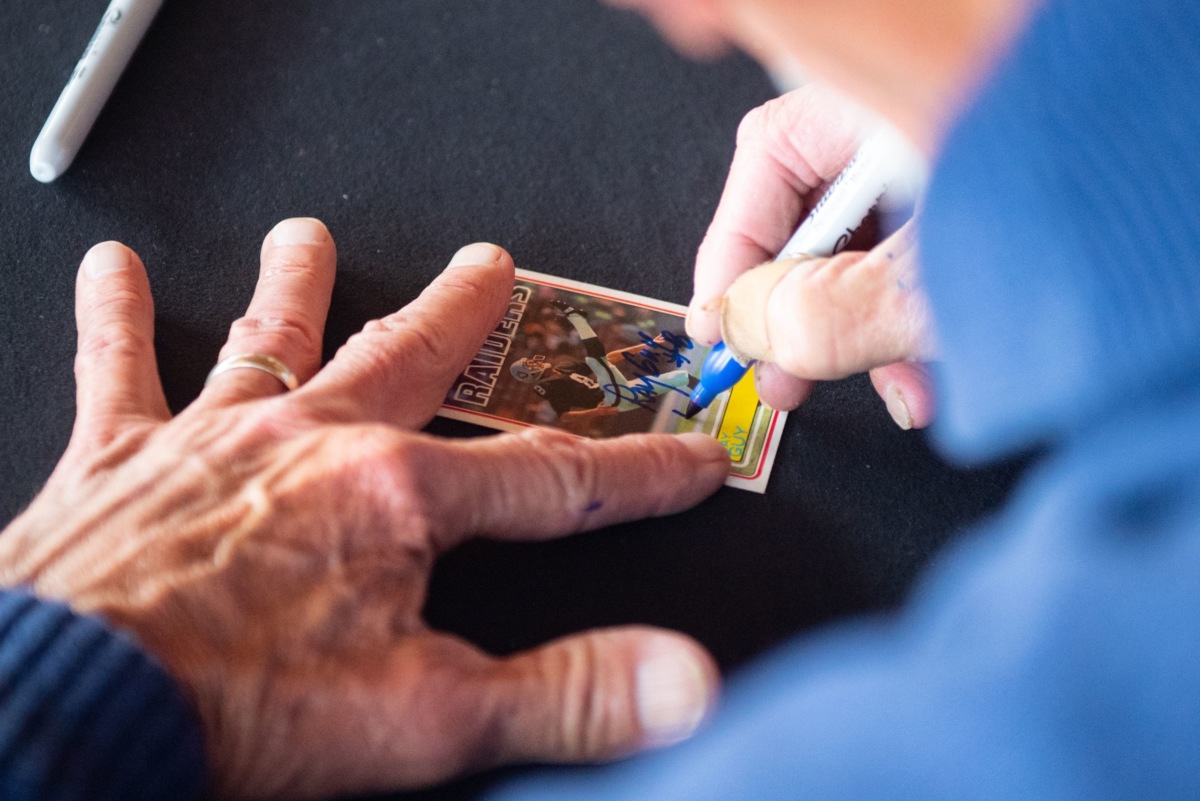 Collectors Universe and an investor group led by entrepreneur and sports card collector Nat Turner have come to an amended merger agreement following the initial announcement of a $700 million deal in late November 2020.
The new deal values Collectors Universe at approximately $853 million. The investor group — which includes D1 Capital partners and Steve Cohen's family office Cohen Private Ventures — will acquire all of the company's outstanding shares of common stock at a "best and final" offer of $92 per share in cash.
Collectors Universe has seen growth amid the pandemic as the trading card industry boomed.
$30.8 million in revenue in its most recent quarter, up 52% year-over-year
$7.8 million in operating income, an increase of 25%
130% jump in cards and autographs revenue, to $18.6 million
Collectors Universe is the parent company of Professional Sports Authenticators, which has certified over 40 million cards and collections with a cumulative value exceeding $1 billion since launching in 1991.
"We look forward to applying our collective experience scaling technology businesses and extensive knowledge of the collectibles space to expand the Company's operational capacity and technological capabilities," Turner said.
Indianapolis Colts quarterback Philip Rivers announced his retirement after 17 years in the NFL. 

The Carolina Hurricanes' games through Saturday have been postponed. Five Carolina players are currently on the NHL's COVID-19 protocol related absence list.

Patrick Mahomes "took all the snaps" during the Kansas City Chiefs' practice on Wednesday. The quarterback is currently in the "limited and no contact" portion of the league's concussion protocol.

Starting tonight, NBA teams' security will reportedly be stationed at halfcourt for compliance of rules regarding pre- and post-game interactions.
SPONSORED
Get Your Sweat On Tonight!

It's time to get moving!
Tonight at 6 p.m. ET, Nike and FOS invite you to join us for a 45-minute virtual workout with Nike Master Trainer Traci Copeland, presented by CELSIUS. After the workout, you'll have the opportunity to cool down in a networking session with fellow participants. Everyone who joins will be entered to win five (5) cases of CELSIUS product.
Register today! Time is running out!
With a new president now in office, markets climbed higher today. Here's a look at how sports stocks performed:
Up:
Big Five Sporting Goods (NASDAQ: BGFV) was up 7.64%
Rush Street Interactive (NYSE: RSI) was up 6.72%
Callaway Golf Co. (NYSE: ELY) was up 6.16%
Down:
Allied Esports Entertainment (NASDAQ: AESE) was down 5.41%
Live Nation Entertainment (NYSE: LYV) was down 3.66%
Dave & Buster's Entertainment (NASDAQ: PLAY) was down 3.03%
(Note: All as of market close on 1/20/21)
The Philadelphia 76ers (9-5) will host the Boston Celtics (8-4) tonight at the Wells Fargo Center in the first of a two-game series. The 76ers had to postpone their last scheduled matchup — against the Oklahoma City Thunder — due to a lack of players during ongoing contact tracing for COVID-19.
Mike Scott (knee) and Vincent Poirier (COVID-19 protocols) will be out for the 76ers tonight. Seth Curry will return, clearing his COVID-19 protocols. Joel Embiid is also expected to return. The Celtics will be missing Jayson Tatum, Carsen Edwards and Romeo Langford. 
How to watch:
7 p.m. ET on ESPN
Odds:
76ers -4.5 || ML -190 || O/U 221.5