24 hours left! Sign up for our new contest with DraftKings and you could win $1,000. Check it out below 👇
Netflix Seeking Exec for Move Into Video Games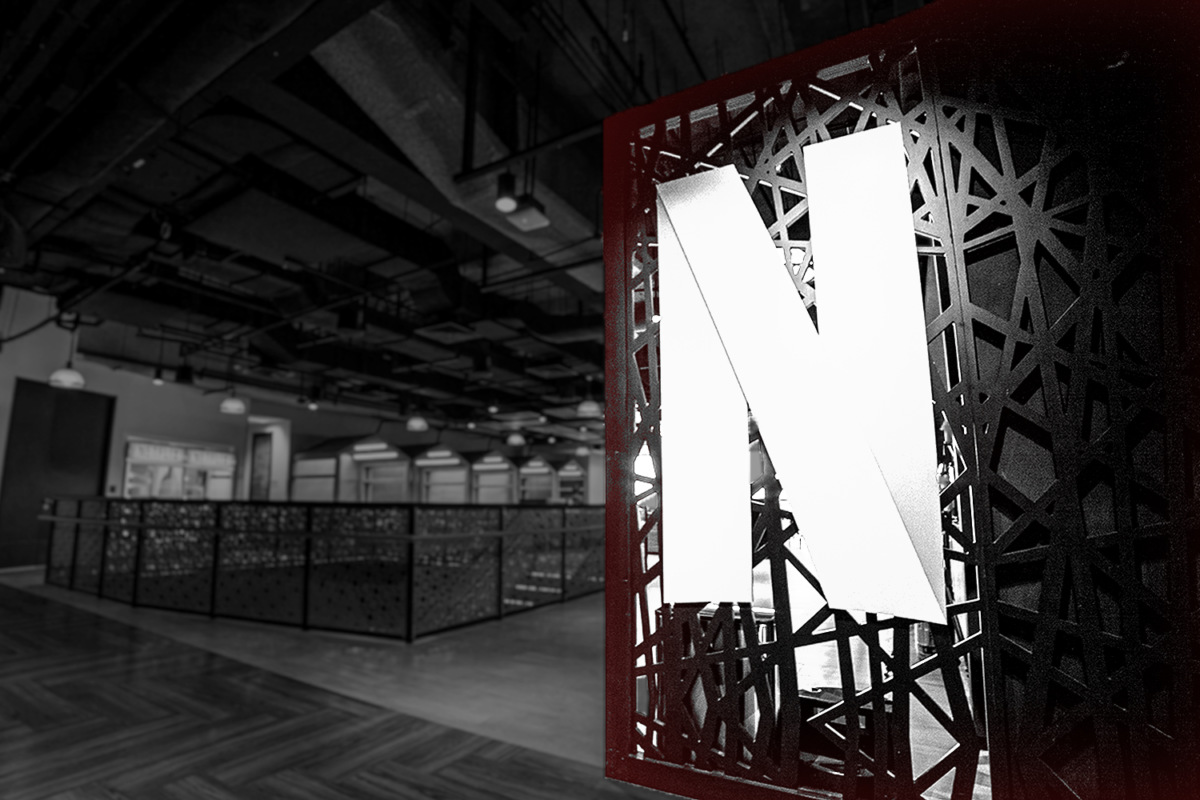 Netflix has been dropping hints about an entry into the gaming market for months, and they appear to be much more than talk.
The streaming giant is reportedly seeking an executive to oversee its expansion into video games.
"We're kind of in gaming now with 'Bandersnatch' and we have some very basic interactive things," Netflix founder and co-CEO Reed Hastings said last month. 'Bandersnatch' was a special choose-your-own-adventure episode of "Black Mirror" released in 2018.
From a fiscal standpoint, Netflix is doing well.
Revenue was up 24% year-over-year to $7.16 billion in Q1 2021. 
But the streaming service only added 3.98 million subscribers during the quarter, nowhere near the 6.2 million new subscribers it projected.
Netflix shares fell almost 11% in April, with the company attributing slower subscription growth to a lack of new content because of COVID-19's effect on production schedules.
With 2.7 billion gamers worldwide, gaming could be the category that gets subscriptions back on track.
"There's no doubt that games are going to be an important form of entertainment and important modality to deepen that fan experience, so we're going to keep going," COO and Chief Product Officer Greg Peters said on the company's April earnings call.
Netflix has approached veteran video game industry executives about the new gaming role, according to The Information.
The same report said Netflix has considered selling an Apple Arcade-like bundle of games, and that its games would not feature advertisements.
Apple CEO Warns of 'Toxic Mess' If Epic Wins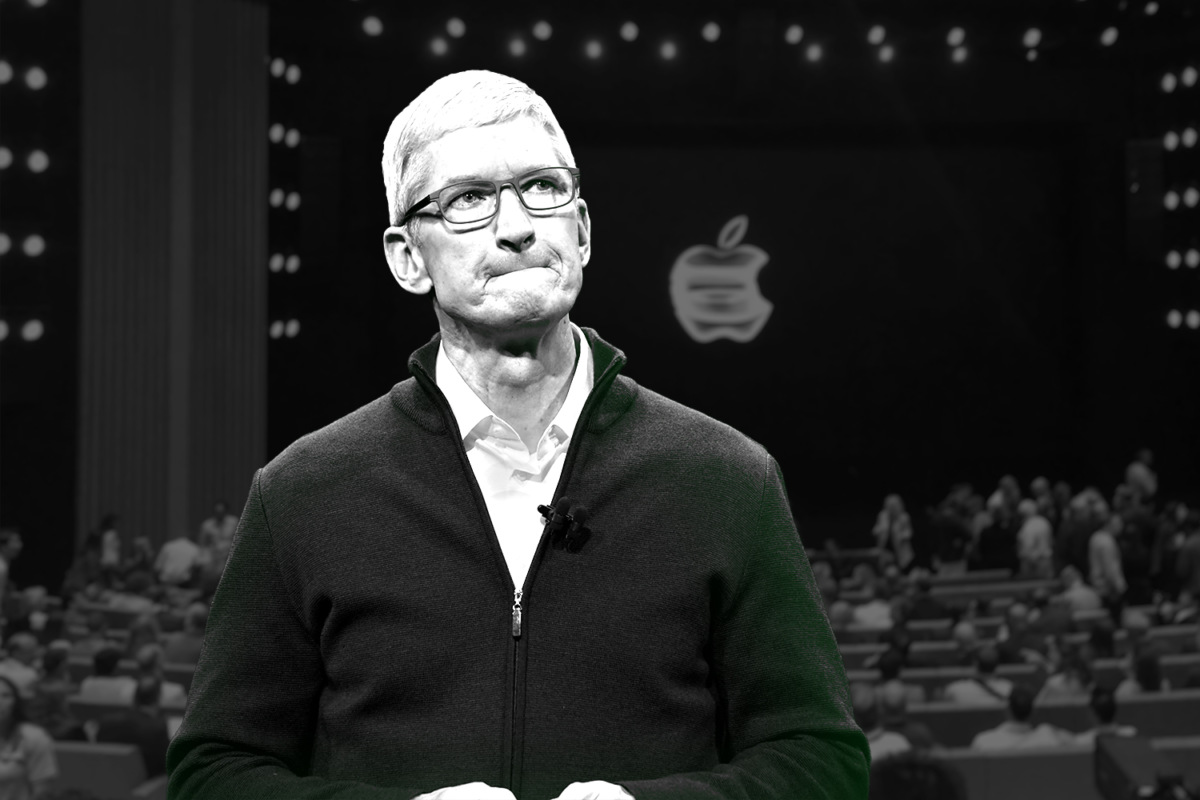 Apple CEO Tim Cook took the witness stand on Friday to make the case that Apple is one player in a competitive market, not a monopoly.
Last August, Epic Games created a collection method for in-app payments in "Fortnite" that circumvented Apple's 30% fee. Apple responded by removing "Fortnite" from the App Store, prompting Epic to sue.
Earlier in the trial, Apple executive Michael Schmid confirmed that Apple made over $100 million in commissions on "Fortnite" alone.
Cook argued that Apple's management of the app store constitutes a service it provides to customers, not a form of control over app developers.
The CEO said that the App Store would become a "toxic mess" if Epic prevailed, and Apple was forced to cease its app review process. "We review 100,000 apps per week, and we reject 40,000."
Cook pointed out that if the current payment system were dismantled, customers would have to enter credit card information on each app that they wanted to make a purchase, increasing the risk of fraud.
Cook repeatedly dodged attempts by Epic's lawyer to acknowledge that Apple calculates the App Store's profits, not just revenue, separately from other parts of its business.
An expert witness for Epic calculated the store's profit margin at nearly 80%, which Cook denied.
Apple has fought hard to protect the status quo of its tech ecosystem, but should Epic prevail, the App Store — and Apple's business model — could radically change.
SPONSORED BY DRAFTKINGS
FOS Readers, Here's Your Shot at $1,000
E-Commerce Drives Foot Locker's $2.15B Quarter
Riding serious momentum from its online sales, Foot Locker reported $2.15 billion in Q1 revenue Friday — an 83.1% increase year-over-year.
The quarter beat analyst estimates of $1.92 billion.
Foot Locker also reported Q1 net income of $202 million after a net loss of $110 million for the same period last year.
"Our merchandise offering resonated very well with our customers, driving strength in our stores and continued momentum in our digital business," said Foot Locker CEO Richard Johnson.
The company has more than 2,900 brick-and-mortar locations worldwide but e-commerce is the reason it's thriving.
Foot Locker reported digital sales were up 47% year-over-year for the first quarter.
Only 12 new Foot Locker locations opened in Q1, while 58 closed. The company will convert approximately one-third of its Footaction stores into Foot Lockers in Q2 2021 and shutter the remaining two-thirds by 2023.  
Foot Locker acquired Footaction and 350 of its stores from now-defunct shoe retailer Footstar for $160 million in 2004.
ESPN's coverage of Wednesday's Warriors-Lakers play-in game drew an

average

of 5.62 million viewers, the network's most-watched game since the 2019 Western Conference Finals.

Manchester United co-chairman Joel Glazer is set to

attend

an online fan forum on June 4, following recent fan protests against the Glazer family after their failed attempt to join the breakaway Super League.

The Tokyo Olympics will

remain

on schedule even if the city and other parts of Japan are under a state of emergency due to rising COVID-19 cases, per IOC vice president John Coates.

The Knicks announced Thursday that all 15,000 tickets for Games 1 and 2 of its first-round playoff series with the Hawks have been sold. Both nights represent the largest sports crowds in New York City since the pandemic began. Get more stories like this in Sports Section, a free, daily newsletter.

Click here to subscribe

.
SPONSORED BY DAD GRASS
Want to Stress Less? Try CBD Prerolls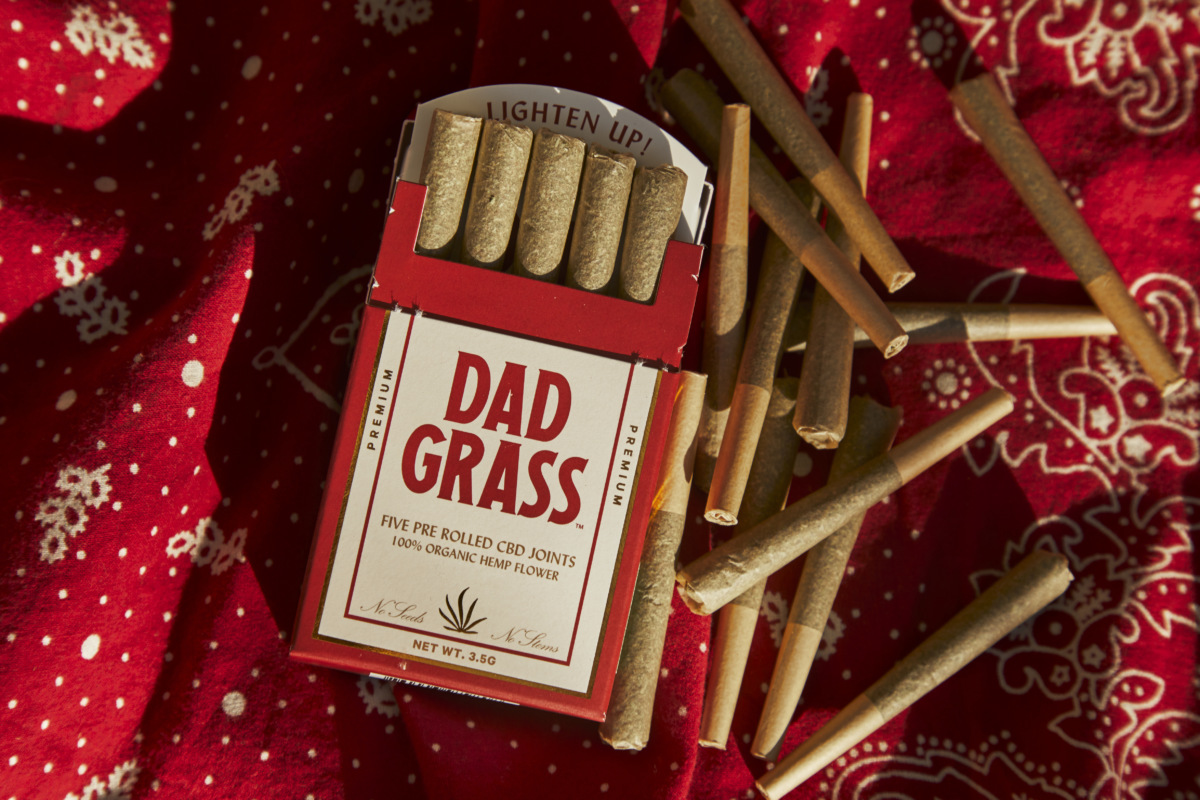 Feel like the world is moving too fast lately? Then it's time to light up some Dad Grass. 
These federally-legal, pre-rolled joints are made with 100% organic hemp flower to help chill you out, without getting stoned (think 2 light beers vs a whole sixer of double IPAs). 
Packed with CBD and terpenes, every Dad Grass preroll helps relax the body while keeping a clear mind — AKA, the ideal weekday combo.  
If you're looking to chill more and stress less (while still getting your work done), use promo code FOSMAY to get 25% off a pack of Dad Grass prerolls right here.
U.S. stocks were mixed on Friday due to the potential for inflation. Here's a look at how sports-related stocks performed:
Up:
World Wrestling Entertainment, Inc. (NYSE: WWE) gained 5.19%
GameStop Corp. (NYSE: GME) gained 3.68%
Big 5 Sporting Goods Corporation (NASDAQ: BGFV) gained 3.06%
Down:
V.F. Corporation (NYSE: VFC) dropped 8.63%
Camping World Holdings, Inc. (NYSE: CWH) dropped 2.53%
Lululemon Athletica Inc. (NASDAQ: LULU) dropped 1.87%
(Note: All as of market close on 5/21/21)
The Warriors host the Grizzlies tonight at Chase Center in the last play-in game of the season. The teams met five days ago, with the Warriors winning 113-101.
How to Watch:
9 p.m. ET on ESPN
Betting Odds:
Warriors -5 || ML -200 || O/U 221
Pick: The Warriors are 6-1 in their last seven games and face a Grizzlies team that has failed to cover in five of their last six. Take Golden State to cover and lean over.
Who ya got? Reply to this newsletter with your prediction for the Grizzlies-Warriors winner, final score, and high scorer. Nail it, and you get a mention in Monday's FOS PM. Don't forget to include your Twitter handle.
Shoutout: On Thursday, we asked readers to make predictions for Pacers-Wizards. The Wizards beat the Pacers 142-115 behind Bradley Beal's game-high 25 points. No respondents expected Washington to bounce back from a loss to Boston!