NBCUniversal is all in on streaming. The media giant made a major addition to its Peacock lineup just days after announcing it will shutter cable channel NBC Sports Network.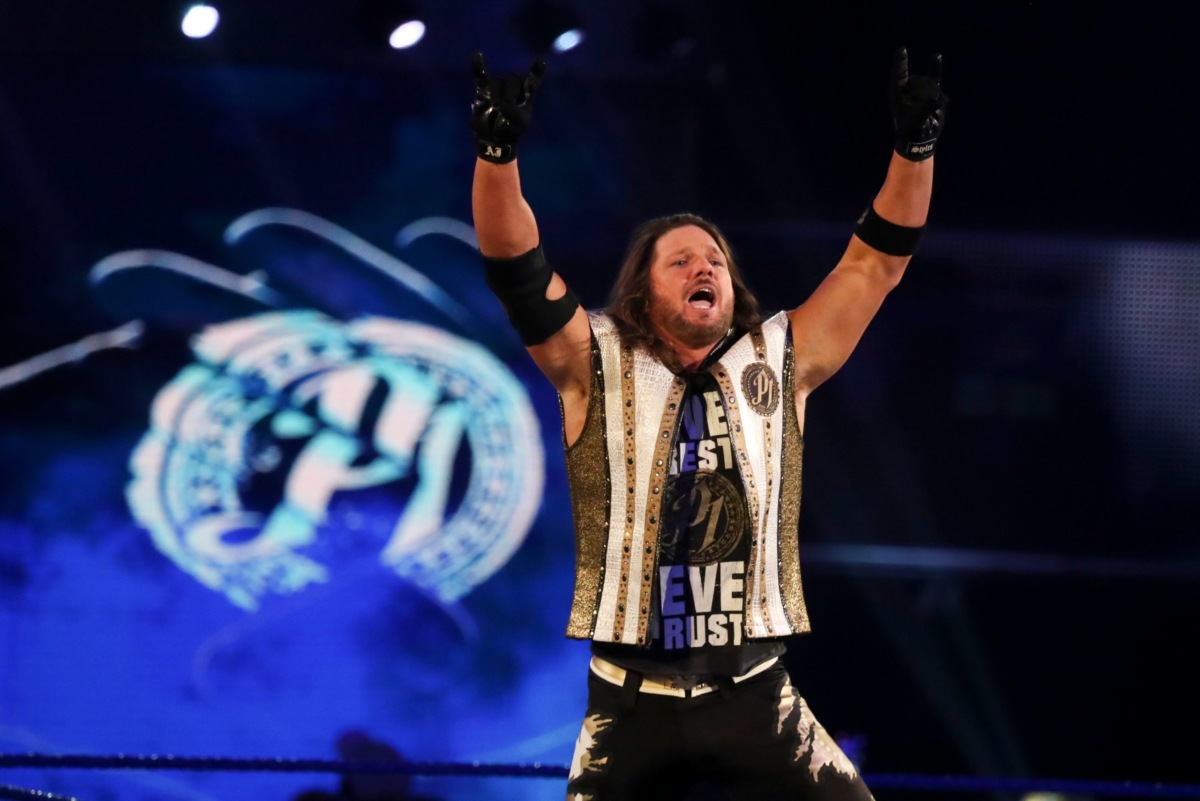 Peacock is spreading its wings.
NBCUniversal's fledgling streaming service struck a deal for exclusive rights to World Wrestling Entertainment content. The five-year deal is valued at more than $1 billion, a source told The Wall Street Journal.
WWE will shut down its WWE Network streaming service in the U.S. in mid-March and instead license the content to Peacock.
WWE Network is adding 1.2 million subscribers to Peacock's 26 million.
Peacock subscriptions start at $4.99 per month and will include content like "WrestleMania" and "WWE Icons." The commercial-free "premium" version costs $9.99 per month.
"One of the key things we're trying to do is differentiate ourselves through live events and sports, and this premium content is a cornerstone of our strategy," said Rick Cordella, executive vice president and chief revenue officer at Peacock.
NBC Sports Gold IndyCar TrackPass content is moving to Peacock as well, the latest in a string of sport-specific Gold passes that have been rolled into the service.
Peacock is also getting its own golf betting companion show — the first for a PGA Tour event, in partnership with PointsBet. The show, titled NBC Sports Edge BetCast, will be available on Peacock Premium starting Feb. 4.
The moves come after NBC's announcement that it will shut down NBC Sports Network by the end of the year — a decision intended to bolster Peacock as it competes with giants like Netflix and Disney+.
Durant, Paul Invest in Fintech Startup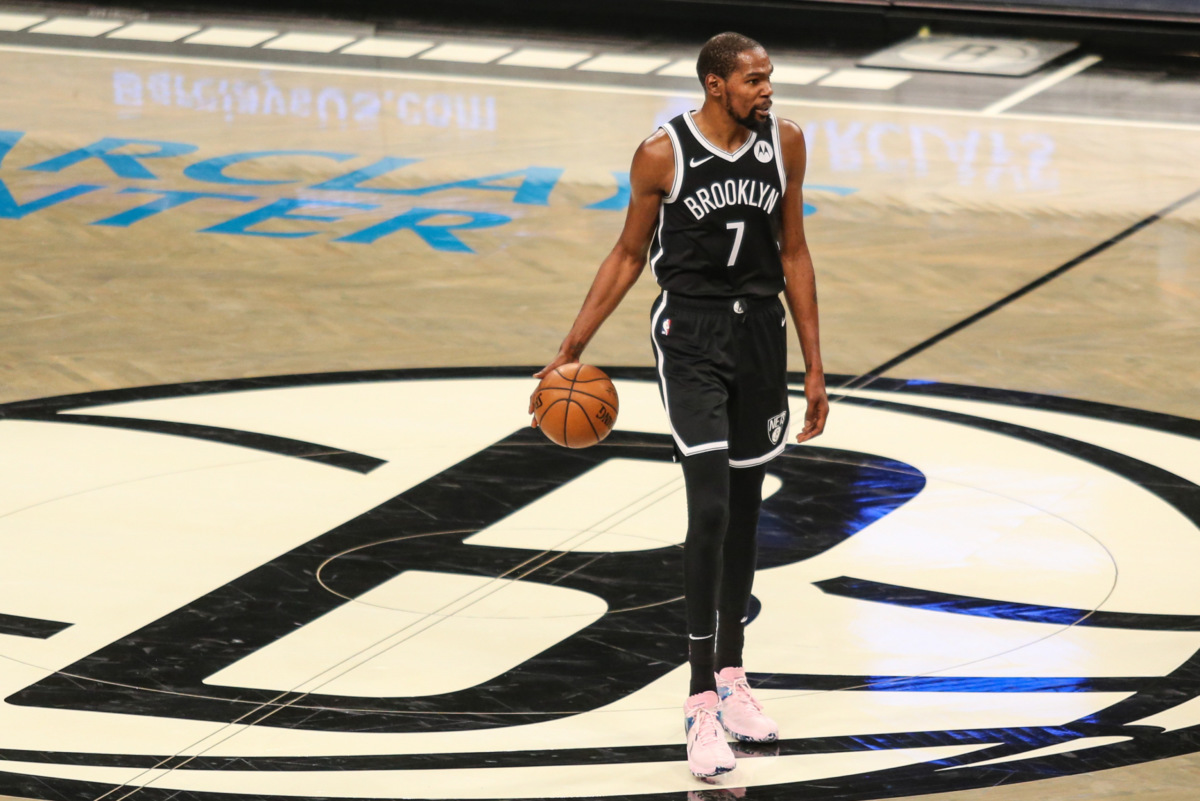 Kevin Durant and Chris Paul are sweeping the financial literacy space.
Goalsetter, a fintech startup that aims to put kids and teenagers "on the path to financial freedom," raised $3.9 million in a seed round led by the two All-Stars and Robert F. Smith, chairman of Vista Equity Partners.
Durant and Paul are joined by other athletes including former NBA player Baron Davis and retired New York Yankees pitcher C.C. Sabathia. PNC Bank, Mastercard and Elevate Capital are also investors.
"It's larger than just a check. They are investing in the next generation of kids to make sure they learn financial education," said Tanya Van Court, founder and chief executive officer of Goalsetter.
The company says it will use this round of funding to "expand its mobile application platform and accelerate subscriber growth." Van Court told CNBC that more corporate partnerships will be revealed later this year.
Durant has expressed interest in financial literacy for some time now. In 2016, he invested in Acorns, a micro-investing app that allows users to invest leftover change. The company received an $860 million valuation in January 2019.
"Supporting up-and-coming generations by tackling tough issues and empowering them with the tools for success has always been a priority in my life," the two-time NBA champion said at the time.
SPONSORED
Your Sports OTT Guide For 2021

63 percent of all sports fans are interested in paying for an OTT service. But making sense of the increasingly crowded OTT sports landscape can be a challenge.
The video experts at Brightcove are passionate about helping sports and media organizations leverage the power of video in the new year. Right now, get their new guide "Harness the Power of Sports Video" and get key insights including:
The D2C Landscape: Meet the biggest players and top trends in sports video today.
Distribution: Expand your audience reach with shoulder programming, live clipping, social, and more.
Monetization: Convert audience reach into revenue with AVOD, SVOD, TVOD, and personalization.
Skipper, Le Batard Look to Raise Millions
John Skipper and Dan Le Batard are seeking $10-$15 million in initial financing for their new sports content venture Meadowlark Media.
"Skipper would rather have 10 investors chipping in a million dollars apiece — than one investor giving him $10 million," a source told Front Office Sports. A range of investors offers more opportunity for the creative and financial freedom the duo desires.
Despite Skipper's current role as Executive Chairman of DAZN, Meadowlark will not operate as part of the global sports streaming service. DAZN parent Access Industries will support Meadowlark while Skipper and Le Batard seek outside investors, however. DAZN could also invest in Meadowlark.
Some of the cash for Meadowlark will come from a pending deal for Le Batard's radio show and podcast.
Possible suitors for his shows include Spotify, SiriusXM and iHeartRadio, sources said.
The new venture won't be a consumer company — content won't be posted on a platform called Meadowlark. Instead, it will be a business-to-business outfit that sells premium sports and entertainment content to third parties, potentially including streaming services or TV networks.
For the first time in NBA history, two female officials will work the same NBA game. Referees Natalie Sago and Jenna Schroeder were assigned to tonight's Charlotte Hornets-Orlando Magic matchup. 

Deshaun Watson, Derrick Henry, Snoop Dogg and Keyshawn Johnson will represent the AFC in the virtual Pro Bowl — played with "Madden NFL 21" — on Sunday. Kyler Murray, Jamal Adams, Bubba Wallace and Marshawn Lynch will represent the NFC.

Officials from the Cactus League and its host cities have asked MLB to delay the start of spring training due to the high rate of COVID-19 infections in Arizona's Maricopa County.

The Hillman Group, a private equity-backed home improvement hardware maker, plans to go public through a merger with Houston Rockets owner Tilman Fertitta's blank-check firm. The deal values Hillman at $2.64 billion.
SPONSORED
Brady vs. Mahomes On Social
With the Super Bowl LV matchup set for a Brady vs. Mahomes showdown, Zoomph is breaking down this legendary matchup off the field and on social.
With audience dives of the old GOAT vs the young GOAT, top team performing brands on social during the season, and more, this report is a must-read in preparation for this year's Super Bowl.
Markets saw minor upward movements with big earnings reports coming this week. Here's a look at how sports stocks performed:
Up:
GameStop (NYSE: GME) was up 18.04%
Madison Square Garden Network (NYSE: MSGN) was up 9.58%
FuboTV (NYSE: FUBO) was up 8.62%
Down:
Rush Street Interactive (NYSE: RSI) was down 8.54%
Penn National Gaming (NASDAQ: PENN) was down 4.92%
MGM Resorts International (NYSE: MGM) was down 4.56%
(Note: All as of market close on 1/25/21)
The Brooklyn Nets (10-8) will host the Miami Heat (6-9) tonight at the Barclays Center after beating Miami by four points on Saturday. The Nets' new Big Three won their first game together, with Kevin Durant recording 31 points, Kyrie Irving adding 28 and James Harden finishing with 12. 
The Heat will be missing several key players: Jimmy Butler, Tyler Herro, Meyers Leonard, Avery Bradley, Maurice Harkless and Chris Silva. Multiple others for the team are listed as questionable.
How to Watch:
7:30 p.m. ET on NBA TV
Odds:
Nets -7.5 || ML -310 || O/U 235