The NBA is back on TV in China and the NFL continues to deal with COVID-19 challenges.
NBA Finals To Air In China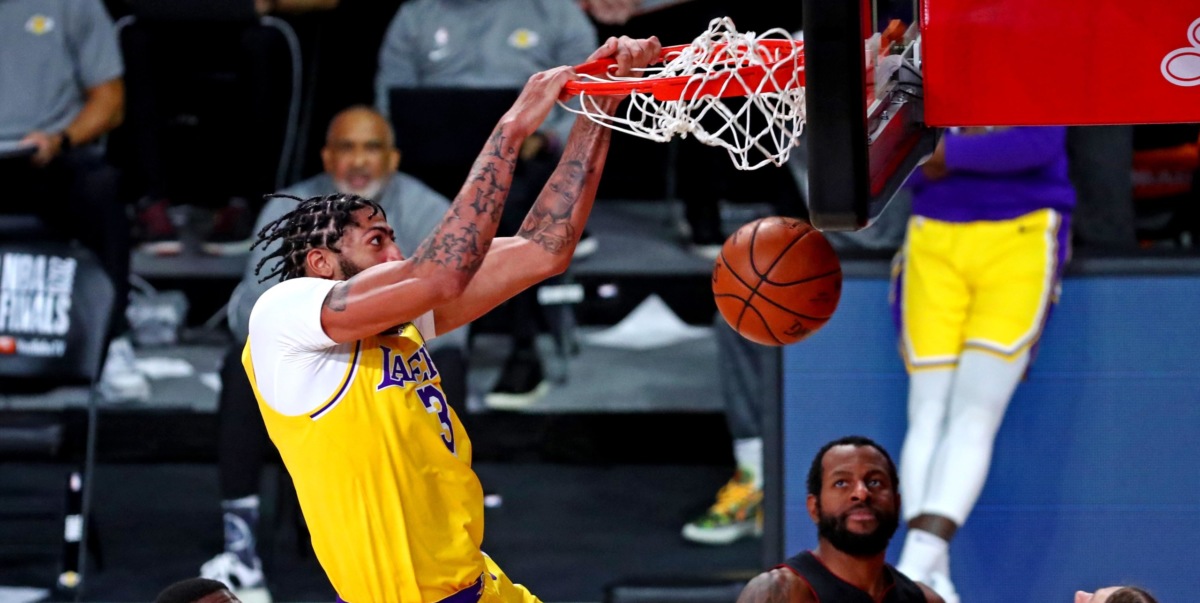 China's state-run broadcaster CCTV will air Game 5 of the NBA Finals live tonight, it announced on its website — the first game telecast in China in over a year.
CCTV, which had shown NBA games since the early 1990s, pulled all coverage following Houston Rockets general manager Daryl Morey's tweet supporting anti-government protesters in Hong Kong on Oct. 4, 2019. NBA games have been available to Chinese fans on the streaming service Tencent in the interim.
Amid the fallout, NBA Commissioner Adam Silver said that the league would accrue over $300 million in losses. The Chinese market was estimated to make up at least 10% of the NBA's global revenue.
In a statement to ESPN, CCTV said the NBA's goodwill efforts throughout the COVID-19 pandemic — which included donating over $1 million in medical equipment — played a role in its decision to resume airing games.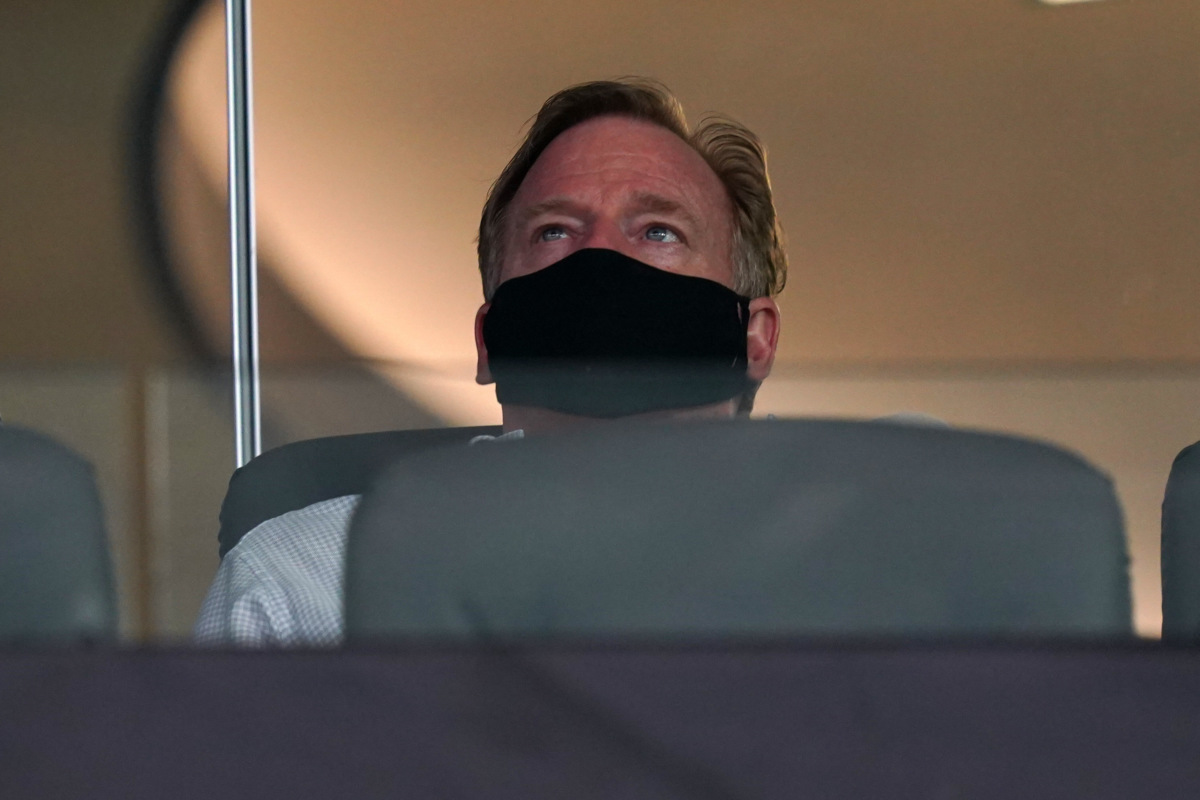 The NFL season is becoming increasingly complicated to track as positive tests for COVID-19 continue to crop up among teams.
One game has been postponed and two others moved since the initial news that members of the Tennessee Titans organization had tested positive, as well as New England Patriots quarterback Cam Newton.
Titans players are also under investigation for allegedly holding an unauthorized workout at a school, and haven't been allowed in their facilities for over a week.
This morning, the New York Jets had a player test positive for COVID-19 and sent all of their players and coaches home. The Jets are currently scheduled to play the Arizona Cardinals on Sunday.
SPONSORED
Read Up On Esports This Weekend

Esports have gained the interest of venture capitalists in recent years.
Esports investments are up to $4.5 billion in 2018 from just $490 million the year before, a staggering YoY growth rate of 837%, per Deloitte. These investments are distributed to players across the ecosystem.
In Insider Intelligence's latest report titled "The Esports Ecosystem," gain more valuable insights into the current state of esports and where the industry will go in the next few years.
NBA Names Foundation Board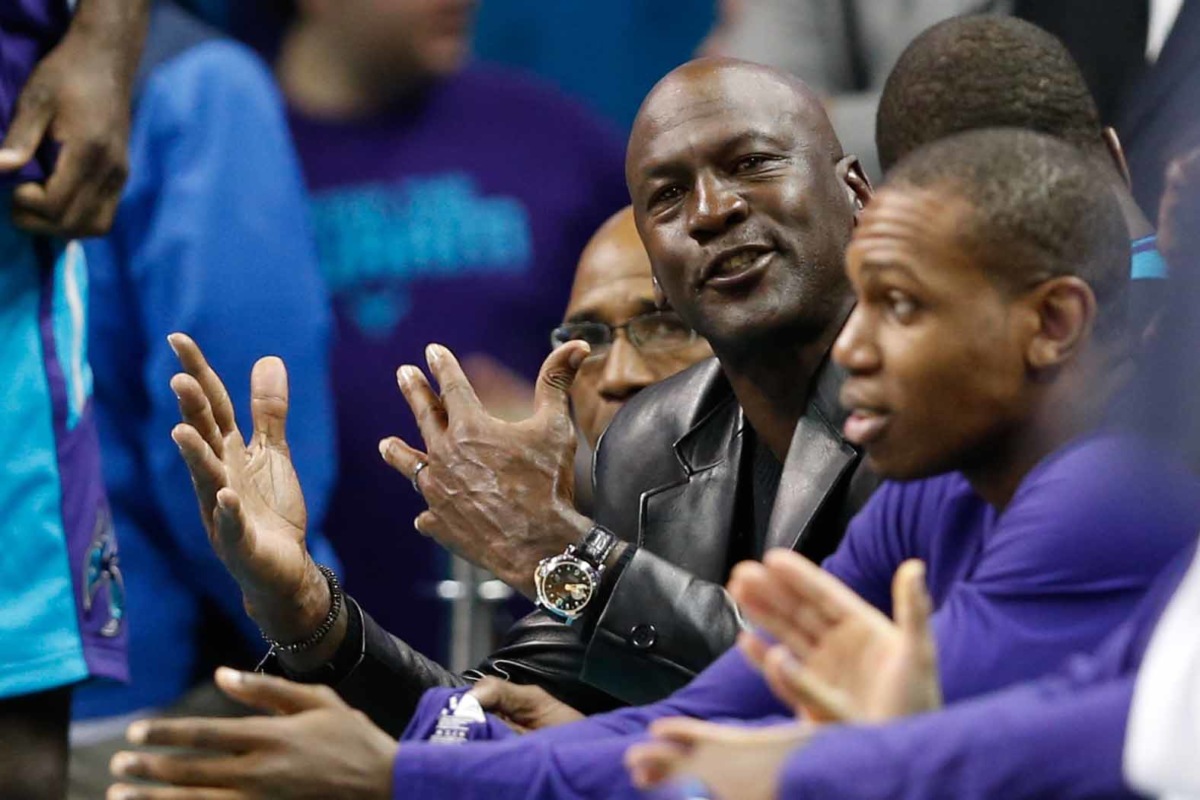 The NBA Foundation, announced in August, has named the members of its first board of directors. They include:
Harrison Barnes, Sacramento Kings Forward
Gayle Benson, New Orleans Pelicans Governor
Tobias Harris, Philadelphia 76ers Forward
Michael Jordan, Charlotte Hornets Chairman
Tony Ressler, Atlanta Hawks Principal Owner
Michele Roberts, NBPA Executive Director
Adam Silver, NBA Commissioner
Larry Tanenbaum, NBA Board of Governors Chairman and Toronto Raptors Governor
The foundation has the goal of driving "economic empowerment" for Black communities through employment and career advancement. Team owners will collectively contribute $30 million annually across the next decade to assist national and local organizations that provide career skills training, mentorship, coaching and pipeline development in NBA markets.
A PSA 3 graded Honus Wagner card sold for $3.25 million, an all-time record for a card in that grade.
Approaching an NFL referee without a mask is now subject to a 15-yard penalty for unsportsmanlike conduct, as well as potential fines, suspensions and losing draft picks, NFL Network reported.
The U.S. Olympic and Paralympic Committee is suing its insurance carriers in an effort to reach a settlement with Larry Nassar survivors.
IBM has finalized its first-ever esports deal, signing a multi-year partnership with Activision Blizzard's Overwatch League. It will also be the presenting partner for the Overwatch League Grand Finals.
All U.S. indexes increased on Friday, with stocks posting their biggest weekly increase since July. Here's a look at how sports-related stocks performed today.
Up:
Hibbett Sports (NASDAQ: HIBB) gained 8.39%
Peloton (NASDAQ: PTON) gained 6.97%
Allied Esports Entertainment (NASDAQ: AESE) gained 6.40%
Down:
Big 5 Sporting Goods (NASDAQ: BGFV) dropped 5.37%
DraftKings (NASDAQ: DKNG) dropped 4.52%
Caesars Entertainment (NASDAQ: CZR) dropped 4.37%
(Note: All as of market close on 10/09/20)
SPONSORED
Soccer Experiments With Fan Engagement Strategies Amid Pandemic
"FanThreeSixty has been a huge help for us to be able to be in the pocket of every single one of our fans," Michael Beaubien, the San Jose Earthquakes' director of digital marketing told Front Office Sports. "Our stadium is already a paperless stadium, so having fewer contact points will be great once fans are able to come back to the stadium."
Read on to hear more about how the San Jose Earthquakes and FC Tulsa have used FanThreeSixty to improve their digital fan engagement!
ESPN could lay off hundreds of employees in the coming weeks — one source pegged the potential number of job losses between 300 and 700 employees, while another estimated 400 possible lost jobs. The cuts are expected to hit hardest among ESPN employees who work behind the camera.
Arsenal FC and Pierre-Emerick Aubameyang chose Instagram Live to announce the captain's new three-year contract. The video saw a peak live audience of more than 250,000 and more than 3.2 million have watched since its debut.
ESPN is increasingly interested in bidding for the NHL's U.S. media rights when the league's deal with NBC expires following next season. With its current deal expiring after the 2020-2021 season, the NHL is looking for a hefty rights increase.
While still a popular in-stadium giveaway, MLB teams are beginning to experiment with digital bobbleheads. Teams like the Mets and Rays have launched digital bobbleheads in recent weeks.
NBA Finals Game 5: The Los Angeles Lakers lead the Miami Heat 3-1 in the series and are looking to lock up their first title since LeBron James came to town. The Lakers will don their "Black Mamba" jerseys designed by the late Kobe Bryant — in which they're 4-0 — as they try to close out against a feisty Heat team that kept Game 4 tight until the final buzzer.
How to watch:
9 p.m. ET on ESPN & ABC
Betting odds:
Lakers -7 || ML -330 || O/U 216