We're dealing with big numbers — and one big dream — in today's Leadoff: Formula 1's governing body delays its cost cap findings, the UEFA Women's Euro 2022 generates $91.1 million, FC Barcelona reports $111 million in profit, and LeBron James wants to bring an NBA team to Vegas. Click here to listen.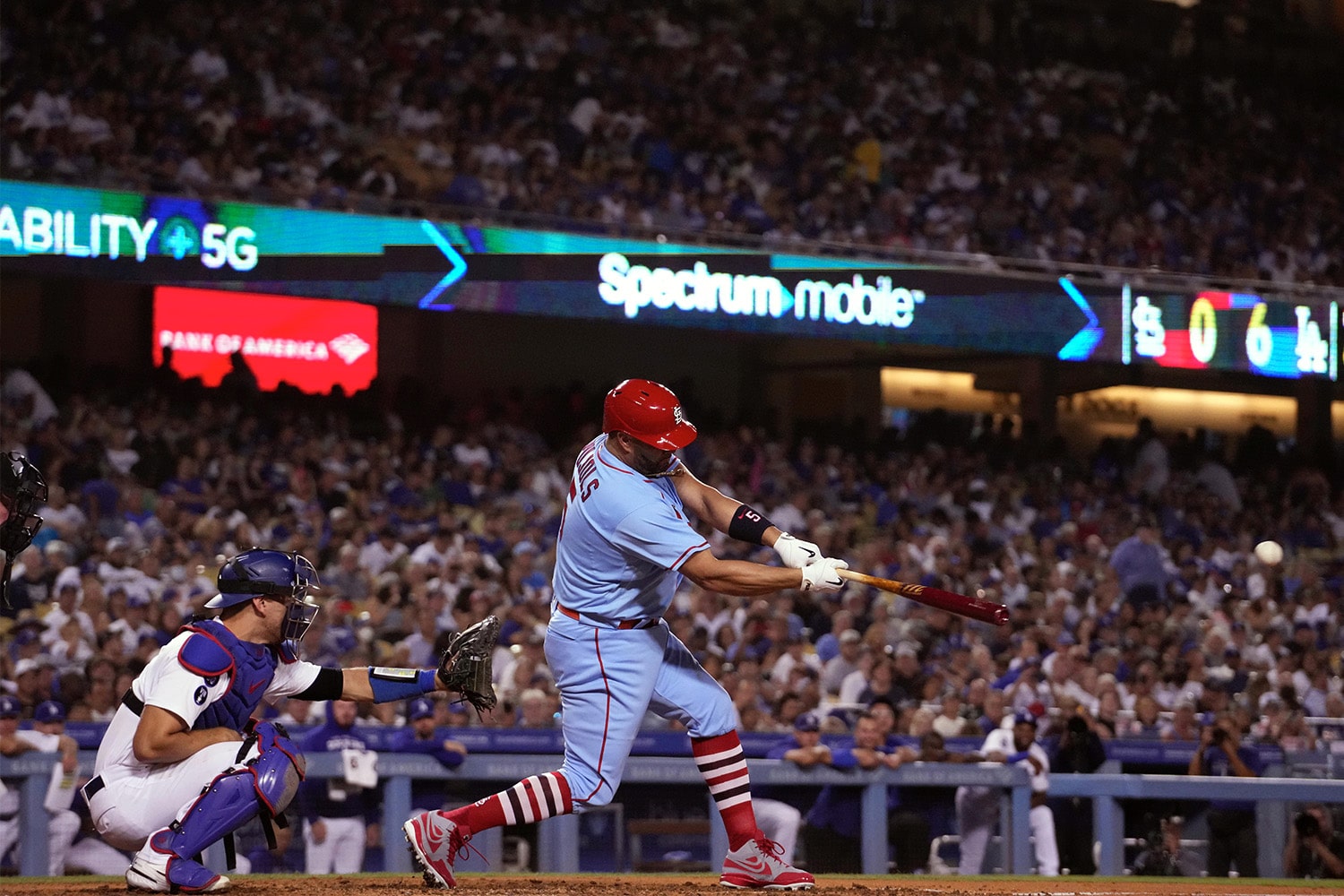 Major League Baseball attendance was still down in 2022 from its pre-pandemic marks — but there's hope that the hangover won't last.
A total of 64,556,678 announced fans attended MLB regular-season games in 2022, bringing the per-game average to 26,843.
The league showed marked improvement from 2021's 18,901 per game, when crowds were restricted in many stadiums.
Attendance this season was down 5.7% compared to 2019's 68.5 million — 28,339 per game — a drop that MLB chief revenue officer Noah Garden attributed to pandemic caution early in the season.
Even before the pandemic, MLB attendance was on a steady decline from 2007's peak of 79.5 million fans.
It wasn't all bad news for MLB: The league is expected to top 2019's $10.7 billion in revenue.
Playoff Bump
With the postseason's four wild card series starting on Friday, MLB could get a strong boost. The eight top-drawing teams all made the playoffs..
The league is debuting a new playoff format this season, with six teams in each league qualifying for the postseason —two receive first-round byes, while the remaining four will play best-of-three series.
Disney holds the broadcast rights to the first round as part of its seven-year extension with MLB signed last year. Games will appear on ABC, ESPN, and ESPN2.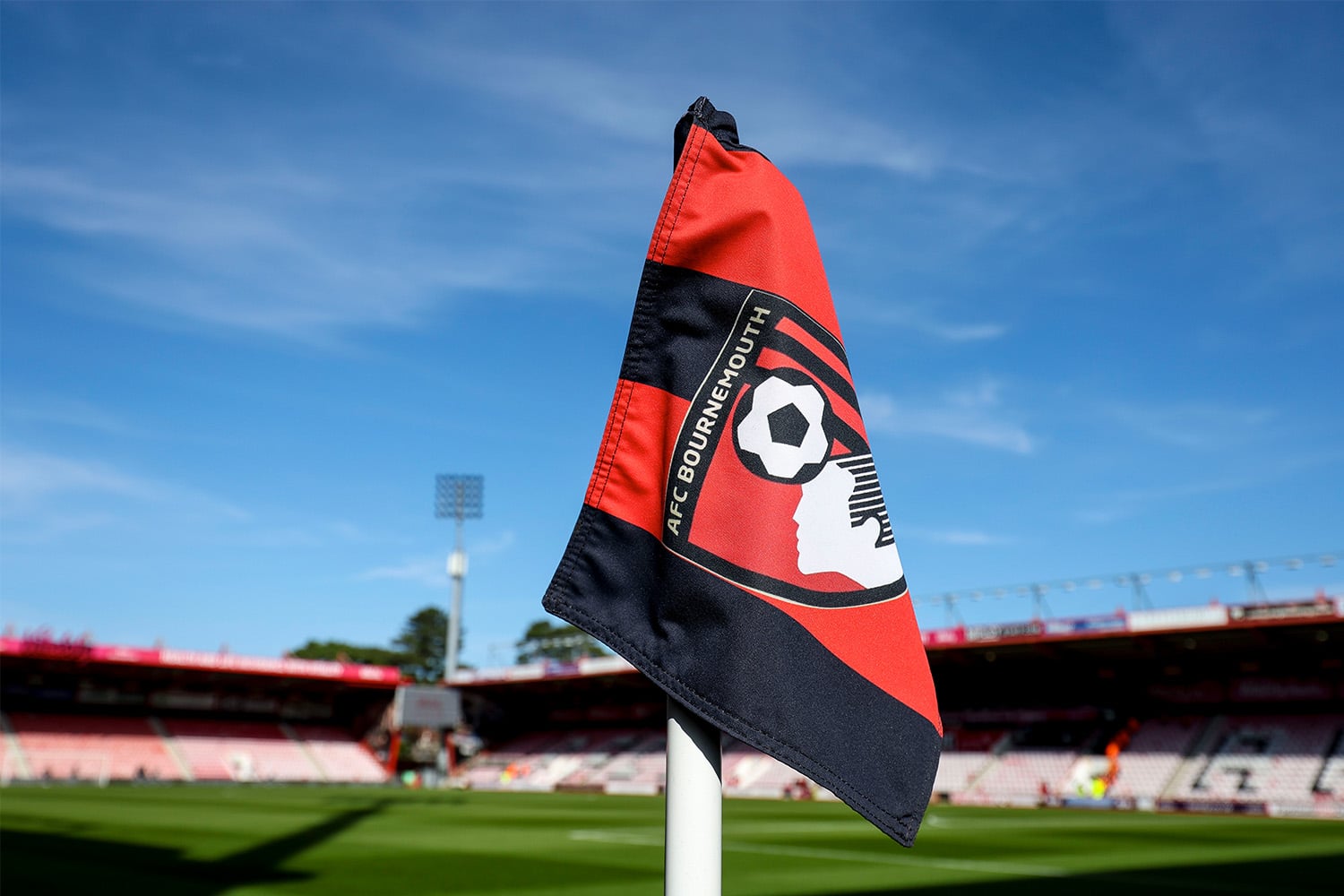 The Vegas Golden Knights' owner has reportedly reached a verbal agreement to buy English soccer's AFC Bournemouth.
Fidelity National Financial chairman Bill Foley is prepared to shell out $134 million for the club.
Bournemouth hired California-based investment bank and financial advisory firm Montminy & Co. in September to facilitate a sale of the Premier League team. Within a week of the hiring, Bournemouth held takeover discussions with a group led by Foley.
Montminy was reportedly appointed to attract American investors.
The agreement puts half of the Premier League's 20 clubs under American ownership.
Bournemouth is owned by Maxim Demin, who became the majority owner in 2013.
Demin purchased a 50% stake in the club in 2011 in a deal valued at $975,000.
Foley, who is estimated to have a net worth of just over $1 billion, is expected to finalize the takeover deal in the coming days and will be responsible for hiring a new manager — Bournemouth fired Scott Parker in August following a 9-0 loss to Liverpool.
Promoted to the Premier League this year after finishing second behind Fulham FC in the English Football League Championship for the 2021-22 season, Bournemouth is expected to generate $172 million in revenue in 2023, up from $136 million in 2022.
Another Potential Sale
Financier Lars Windhorst is looking to sell his stake in Bundesliga club Hertha BSC. The decision follows allegations that he reportedly hired spies to push out the club's former president. Windhorst is seeking to sell his 64.7% stake — which he bought earlier this year — for $371 million.
SPONSORED BY INVESCO QQQ
Quarterbacking for the Community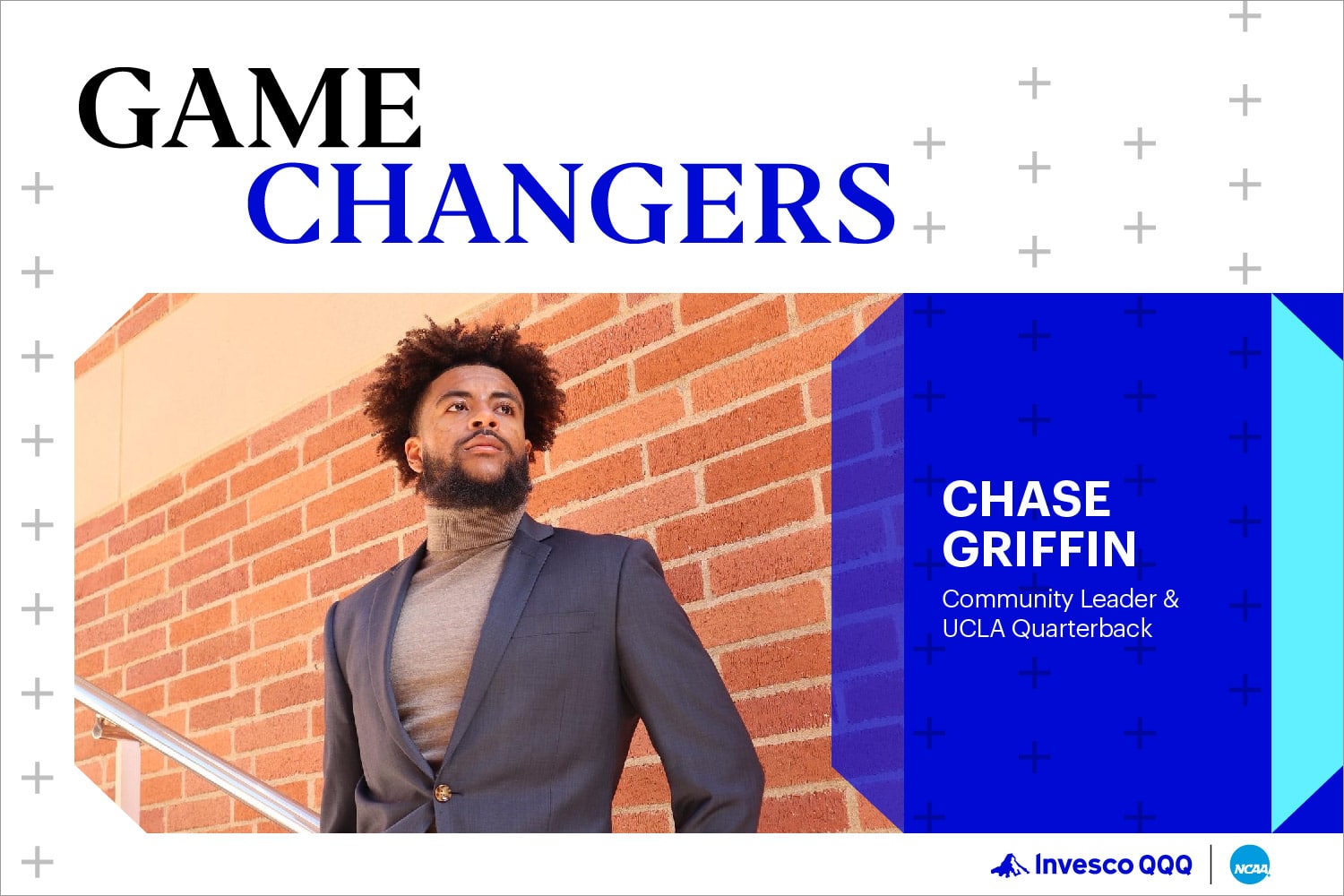 This college football season, Invesco QQQ is recognizing players who are innovating off the field – just as Invesco QQQ offers access to game-changing Nasdaq-100 companies in one exchange-traded fund (ETF).
Chase Griffin is the quarterback for the UCLA Bruins and one of college football's most impactful athletes. By leveraging his personal values and marketing appeal, Griffin has enlisted major partners to co-invest in community organizations.
Griffin's BE11EVE campaign has donated enough for 60K+ meals to the Los Angeles Regional Food bank. He calls his approach #NILFORGOOD because it not only establishes a model for economic value creation for athletes and brands, but also provides enormous impact in the community.
Learn more about how you can become an agent of innovation with Invesco QQQ, the Official ETF of the NCAA.*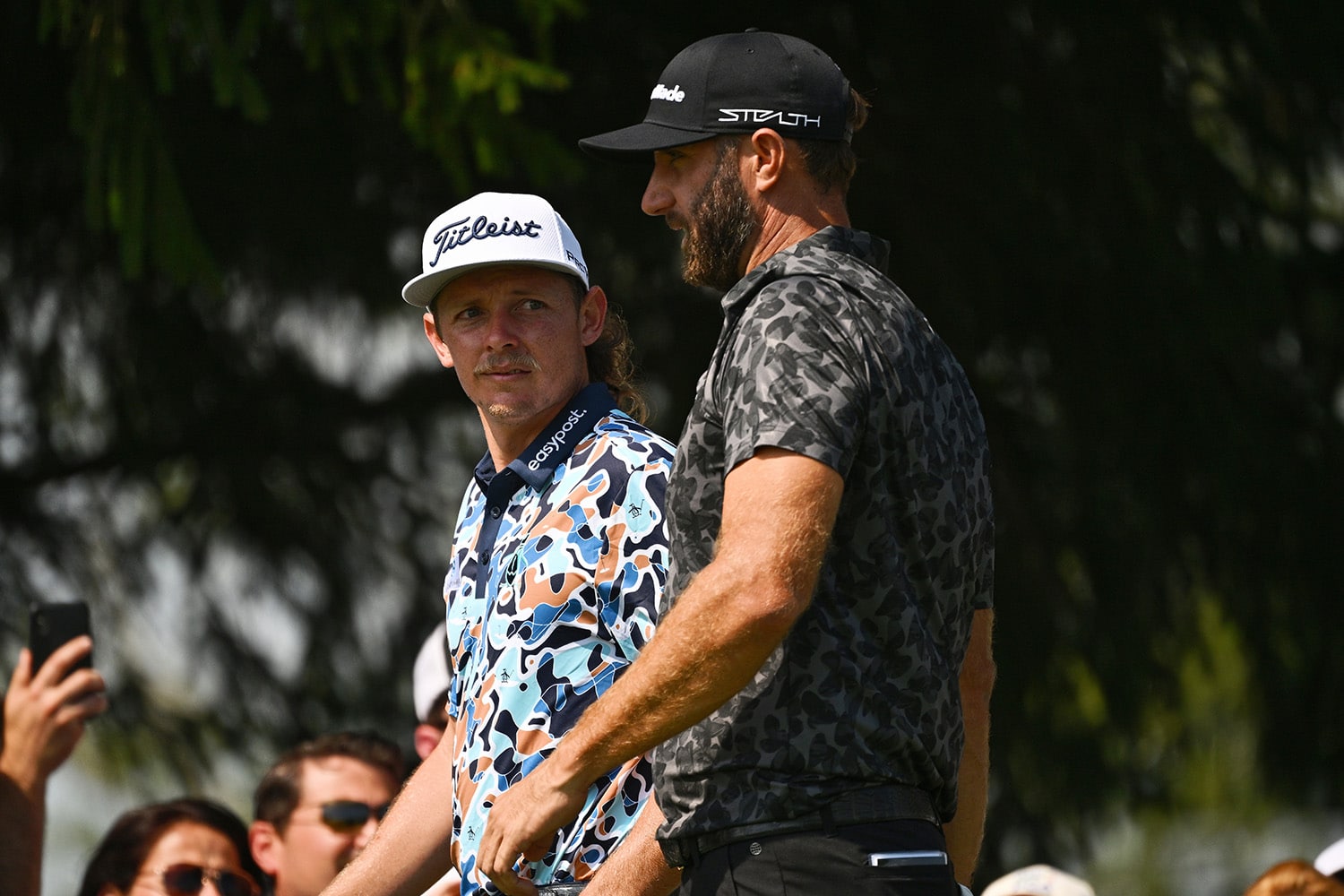 LIV Golf events won't be awarded points from the Official World Golf Ranking this year.
The OWGR received a communication from the MENA Tour on Wednesday detailing changes to the latter's membership structure and schedule, including the LIV Golf Invitational-Bangkok that begins Friday.
On Thursday, the OWGR said that since the MENA Tour didn't give sufficient notice, it wouldn't have time to finish the review ahead of Friday's tournament or next week's Saudi Arabia event.
The MENA Tour has been a member of the OWGR since 2016.
The MENA Tour submitted fields for LIV Golf's next two tournaments, noting that all the golfers have joined the Tour.
"Only after the review is complete will a decision be made on awarding points to the MENA Tour's new 'Limited Field Tournaments,' defined by the MENA Tour in its Regulations as 'any MENA Tour-approved tournament, which comprises of a player field of less than 80 players,'" the OWGR's statement reads.
Regular MENA Tour events "conducted over 54 or 72 holes with a cut after 36 holes" will still receive points. LIV Golf has 54-hole events with no cut.
LIV's Lever
LIV Golf's alliance with the MENA Tour indicates a strong desire for points. The MENA Tour only offers a $75,000 purse, while LIV Golf's is $20 million.
LIV Golf has invested $300 million in the Asian Tour — a step above the Asian Development Tour, which is aligned with the MENA Tour.
Conversation Starters
Conversation Starters
Universities are changing conferences across the country in an ongoing power struggle for media money. The Front Office Sports team breaks down the drama in the latest episode of The Newsroom. Listen and subscribe on

Apple

,

Spotify

, and

YouTube

.

Former NFL quarterback Drew Brees is eyeing a possible

return

to broadcasting, but the news has been met with a collective yawn by some of the NFL's TV partners.

MLB.tv's subscribers watched more than 11.5 billion minutes of baseball in 2022, a nearly 10% increase over 2021, according to an MLB news release.
SPONSORED BY META
Innovation in Sports: Welcome to the Metaverse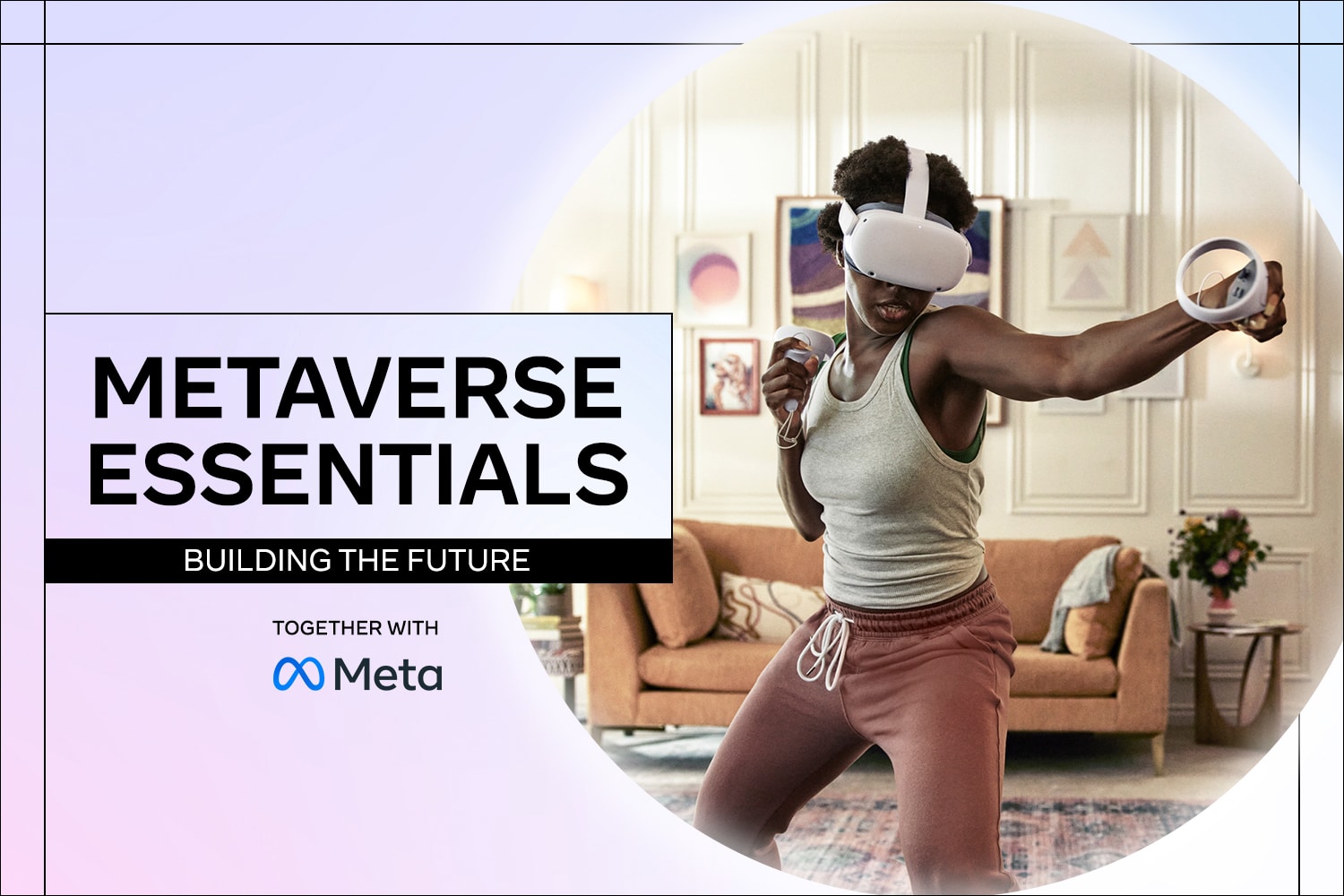 While today's metaverse is still loosely defined, the lines between the physical and digital worlds are becoming increasingly blurred. 
That's why Front Office Sports has partnered with Meta to launch Metaverse Essentials: Building the Future, our latest course covering the next evolution of technological innovation in sports.
In this free, five-lesson course, execs from Meta and top sports organizations examine the growing relationship between the metaverse and the sports industry. We also explore how teams and organizations can leverage emerging technologies like VR, AR, Avatars, and digital collectibles to build unprecedented connections with players and fans.
Upon completion, all participants will earn a verified digital certification badge to display on their social channels. 
Register for the course today!
Market Movers
U.S. stocks experienced declines across all three major indexes on Friday. Here's a look at how some sports-related stocks performed:
(Note: All as of market close on 10/7/22)
What to Watch
What to Watch
The Nebraska Cornhuskers (2-3) face the Rutgers Scarlet Knights (3-2) on Friday night at SHI Stadium.
How to Watch: 7 p.m. ET on FS1
Betting Odds: Nebraska -3 || ML -145 || O/U 49
Pick: Expect the Scarlet Knights to keep things close. Take Rutgers to cover.
Ready to rep your favorite newsletter? Refer your friends and colleagues to Front Office Sports and you could win FOS merchandise.
It's easy to spread the word. Copy and paste your unique link below and share it in an email or on your timeline.
Referral Count: [RH_TOTREF]
Copy your invite link: https://frontofficesports.com/newsletters/?rh_ref=[RH_CODE]
| | |
| --- | --- |
| Or share on social media: | |