The NFL season kicks off in 100 days, but who's counting?
MLB Sued for $1B for Moving All Star-Game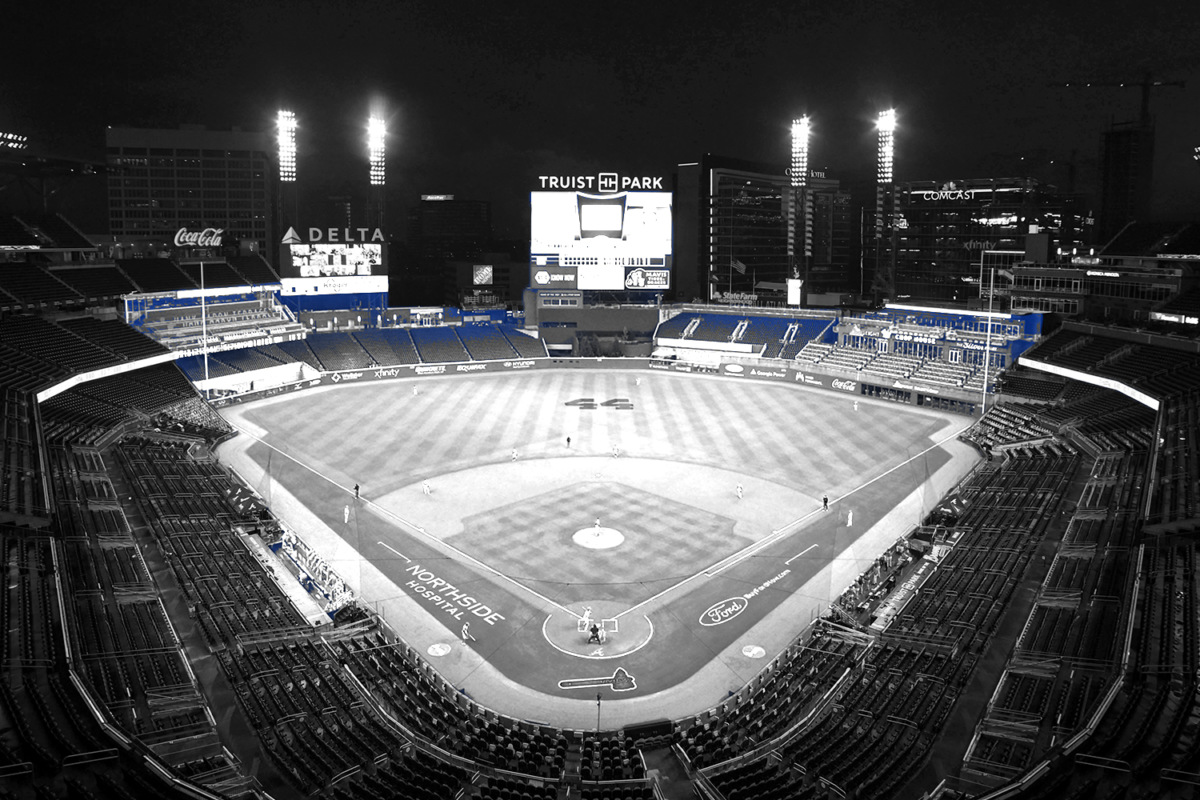 In April, MLB said that it would move its All-Star Game out of Atlanta in response to Georgia's controversial new voting law. Now, an advocacy group is seeking a billion-dollar payback.
The Job Creators Network, a conservative small business advocacy group, filed a lawsuit against MLB seeking the return of the All-Star Game or $1 billion in punitive damages, plus $100 million in damages to local businesses.
Prior to filing the suit, the group launched a pressure campaign on MLB that included a billboard in Times Square, a full page ad in the New York Times, a small demonstration outside MLB headquarters, and a petition calling on the league to move the game back to Atlanta.
The Job Creators Network was started by Home Depot co-founder Bernie Marcus, who is worth an estimated $8.8 billion. Marcus founded the successful home improvement chain with Atlanta Falcons owner Arthur Blank.
Data provided by MLB shows that the midsummer classic regularly brings in between $60-$89 million in economic activity to its host city.
The two played in New York in the last two decades generated more than $140 million each.
The most recent All-Star Game in Atlanta, in 2000, brought $48 million to the region.
In 2017, the Atlanta Braves moved from Atlanta's Turner Field to Truist Park, which is outside city limits but within the Atlanta metropolitan area. The Cobb County government contributed over $350 million to help fund the new stadium.
After $10M Payday, Jake Paul Finalizes Next Fight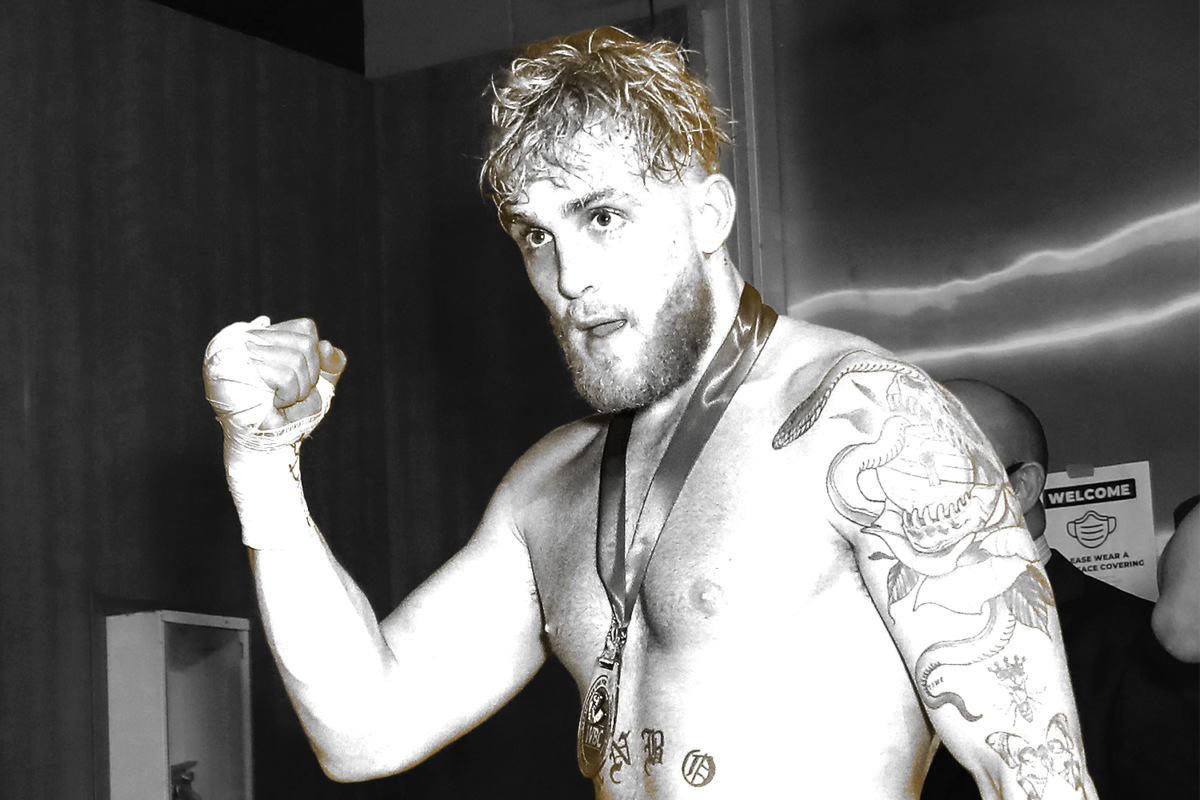 Jake Paul served former MMA champion Ben Askren with a first-round knockout back in April.
Next up? Former UFC champion Tyron Woodley.
Paul will face his most experienced opponent yet on Aug. 28 in his fourth pro boxing match. Woodley, a seasoned MMA fighter, will be making his boxing debut.
The PPV bout will air on Showtime as part of a multi-fight deal Paul signed with the network in May after launching his boxing career under the Triller platform.
"I certainly respect his career, but I will be sending Tyron into a permanent siesta," said the 24-year-old Paul.
Woodley, 39, was once considered the best 170-pound fighter in the world and earned the UFC welterweight title in 2016. He recently parted ways with the promotion after fighting out his contract and finished with a professional MMA record of 19-7-1.
The matchup is expected to be lucrative for both parties, considering Paul's blockbuster bout with Askren.
Total earnings for the Paul-Askren fight reached $75 million.
It sold over a million pay-per-views worldwide.
Paul reportedly pocketed more than $10 million after a guarantee of $690,000.
Get the popcorn ready as Woodley looks to avenge the loss of his former teammate Askren.
"Easiest fight of my career and biggest purse of my career all in one night," Woodley told ESPN. "This is getting done for the culture, the whole MMA community and boxing community, to rid this guy of combat sports."
SPONSORED BY SPORTSDIGITA
Is Your Team Ready for the Future?
The future of professional sports doesn't look like the past, and whether or not it's comfortable, evolution is the name of the game. Technology has changed the way every sport is played on and off the field.
Front Office Sports and Sportsdigita want to help you tackle which technologies available to professional sports teams are the most critical and how do you decipher what technology is worth a team's investment.
Join us on Tuesday, June 8 at 1 p.m. ET for a webinar where FOS CEO Adam White and Sportsdigita executives Angelina Lawton and Christy Grady-Murray will be joined by sports biz pros Adam Cross of HBSE and Jared Kozinn from The Arizona Coyotes. They will discuss and share how they are pushing the envelope with progressive, tech-forward initiatives to drive wins in 2021 and beyond.
WNBA Viewership Jumps 74% As Season Tips Off
The WNBA's 25th season is off to a roaring start.
After the league's "Wubble" season last year, WNBA viewership is up 74% on ABC, ESPN, and ESPN2 through the first five games of the 2021 season — an average of 357,000 viewers per game.
Opening weekend saw a 325% increase in Canadian viewership — and that's without a Canada-based team.
While the league saw a slight dip in overall viewers last year, interest spiked during the Finals, with the WNBA recording a 15% year-over-year increase in viewership, compared to the 49% decline for last year's NBA Finals.
The jump in numbers across the three Disney-owned networks comes more resources are being devoted to women's sports. Currently, only 4% of sports coverage is dedicated to women's sports, but 84% of sports fans are interested in them, according to Bleacher Report.
Amazon received exclusive streaming rights to 16 WNBA games each season in a multiyear deal.
In May, Google joined Nike, Deloitte, and AT&T as a WNBA Changemaker.
Kevin Durant recently backed a $3.5 million funding round for Just Women's Sports, a multimedia company focused solely on women's athletics.
Last year, the WNBA claimed just over 3% of sports coverage. This season's spike bodes well for the league, which has lost more than $10 million per year since its inception.
Jacob deGrom's $36 million 2021 salary is tied with Zack Greinke's for the largest among starting pitchers — but statistically speaking, he's completely separated from the pack just two months into the season. The Mets righthander has a 0.71 Earned Run Average, the lowest for a qualified pitcher through the end of May since 1964. Get more stories like this

in

 

Sports

 

Section

, a free, daily newsletter. Click here to subscribe.

Four NBA All-Stars are

investing

in a Harvard University real estate development. The group joins more than 150 Black and Latino professionals backing the $1 billion project.

After the Indian Premier League was halted on May 4 due to a string of positive COVID-19 cases, the organizing body announced that remaining matches will take

place

in September and October in the UAE.

Tampa Bay's mayor has cut off negotiations with the Rays' team owner, sparking

rumors

that the team will move to Nashville. The team released a statement denying any conversations with other cities.
SPONSORED BY KORE SOFTWARE
Tell Stronger Stories With Data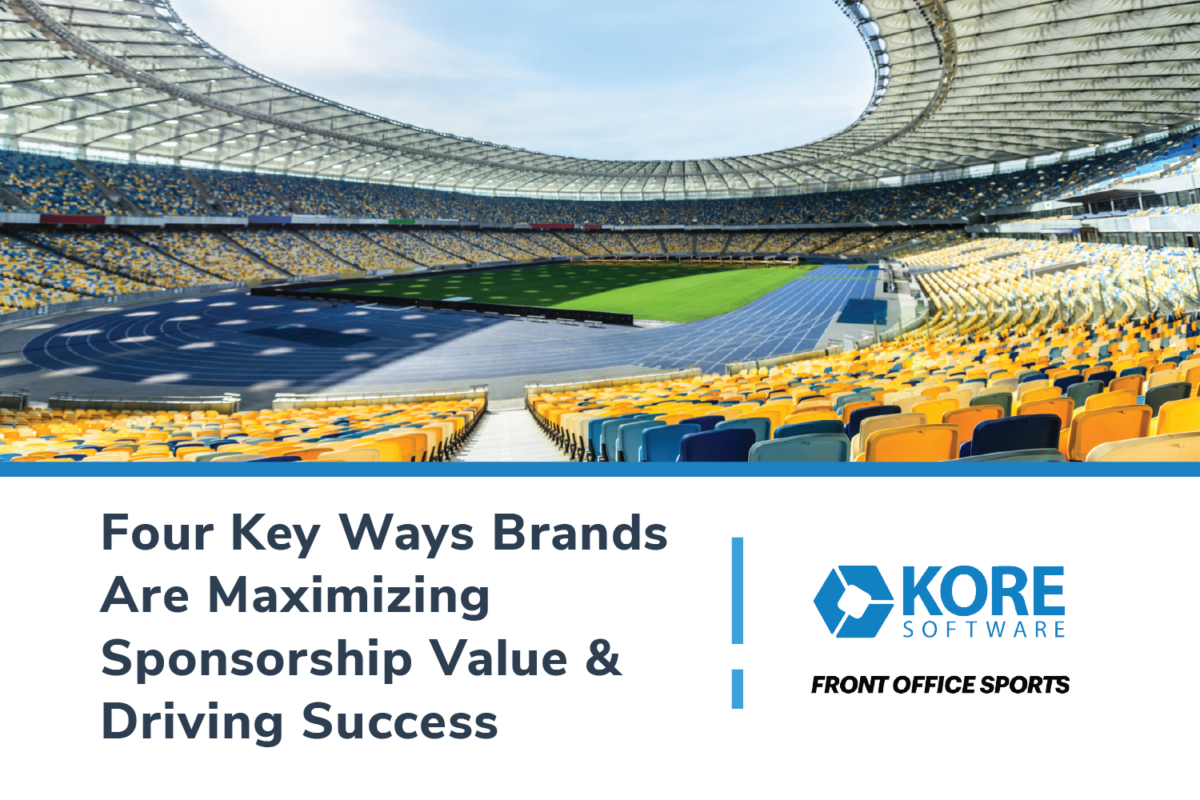 Measuring the success of a sponsorship purely by the numbers doesn't give you the full story. By analyzing data through the lens of storytelling, brands can synthesize objectives and outcomes with supporting statistics in order to create a compelling narrative that goes deeper than data alone. 
In our latest white paper, Front Office Sports teamed up with KORE Software to explore the ways that storytelling can help brands, venues, and other stakeholders in the live event space maximize the value of sponsorship deals and make smart, data-based decisions at every point in the funnel.
Download the white paper to learn the keys to superior storytelling, and how KORE Software can decipher your data and help you translate it into a successful strategy.
U.S. stocks were mixed on Tuesday after technology stocks lost momentum. Here's a look at how sports-related stocks performed:
Up:
GameStop Corp. (NYSE: GME) gained 12.17%
Big 5 Sporting Goods Corporation (NASDAQ: BGFV) gained 5.66%
Genesco Inc. (NYSE: GCO) gained 5.47%
Down:
Take-Two Interactive Software, Inc. (NASDAQ: TTWO) dropped 1.51%
NIKE, Inc. (NYSE: NKE) dropped 1.49%
Planet Fitness, Inc. (NYSE: PLNT) dropped 1.45%
(Note: All as of market close on 6/1/21)
The Phoenix Suns host the Los Angeles Lakers tonight for Game 5 of their first-round playoff series. The teams are tied 2-2 after the Suns won Game 4, 100-92.
How to Watch:
10 p.m. ET on TNT
Betting Odds:
Suns -5 || ML -200 || O/U 207.5
Pick: The Suns stunned the Lakers on Sunday, but the Lakers will return the favor despite a questionable Anthony Davis. Take L.A. to cover and lean over.
Who ya got? Reply to this newsletter with your prediction for the Lakers-Suns winner, final score, and high scorer. Nail it, and you get a mention in Wednesday's FOS PM. Don't forget to include your Twitter handle.
Shoutout: On Friday, we asked readers to make predictions for Knicks-Hawks. The Hawks beat the Knicks 105-94 despite a game-high 30 points from D. Rose. Every FOS reader who wrote in guessed that N.Y. would get the W.
Ready to rep your favorite newsletter? Refer your friends and colleagues to Front Office Sports and you could win FOS merch.
It's easy to spread the word. Copy and paste your unique link below and share it in an email or on your timeline.
Your custom referral link: [RH_REFLINK]
Or use these one-tap sharing methods: