The Los Angeles Rams will once again be making their NFL Draft selections from the comfort of a luxurious "draft house" — this time in the Hollywood Hills. The 2022 Draft House — which costs $9,500 per night to rent — has 14,000 square feet of living space and includes a pool, skate ramp, game room, and golf simulator. The three-day event kicks off April 28.
MLB Ownership Group Eyes South's Fastest-Growing Sports Hub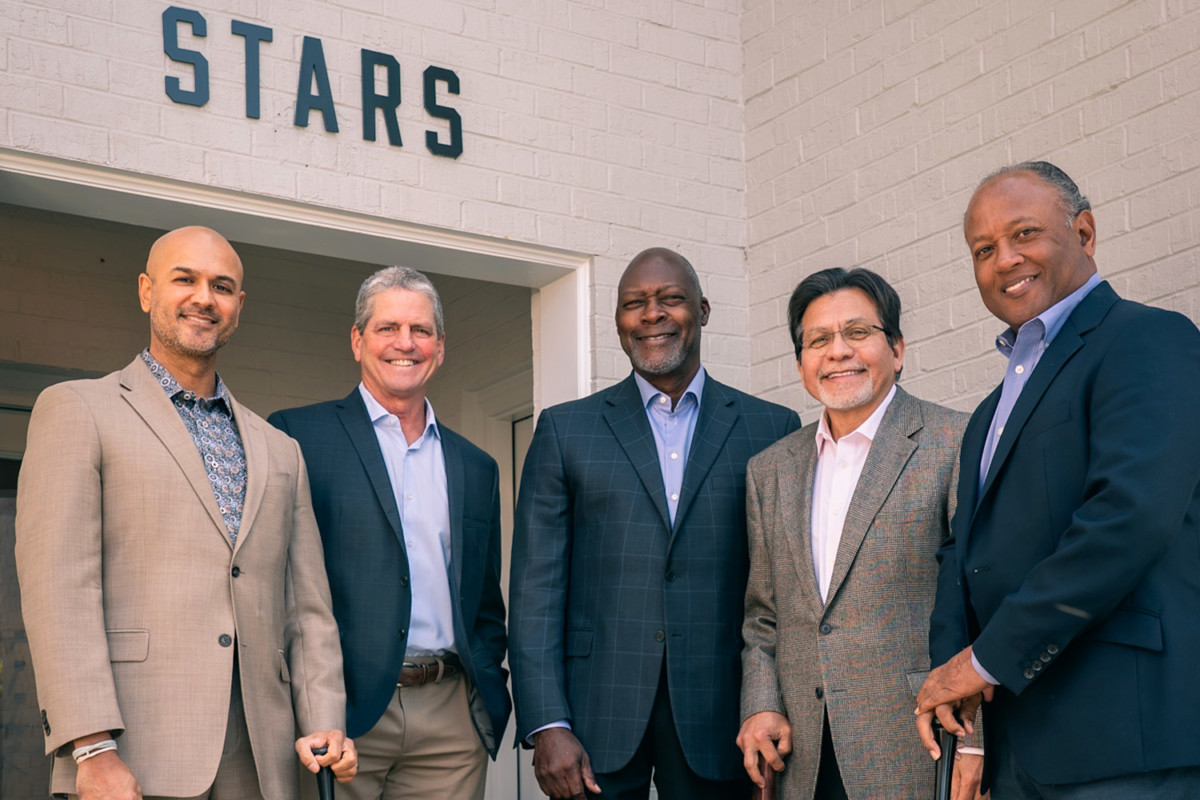 Major League Baseball has not announced any expansion plans beyond its current 30 teams, but a group headed by retired ace Dave Stewart is ready for the moment it does.
Stewart was tapped by Music City Baseball to helm a group looking to bring an MLB team to Nashville.
Stewart is prioritizing minority investors, saying, "The time has come for Black ownership in Major League Baseball."
He said the group plans to raise $2 billion to purchase an expansion team.
MLB commissioner Rob Manfred said last year that $2.2 billion would be "a lodestar in terms of evaluating expansion opportunity."
The league's current priority is to find new homes for the Oakland A's and Tampa Bay Rays, but once those situations are settled, it is widely believed that the league will look to add teams.
The planned name for the Nashville team is the Stars, an homage to the Negro League team that played there in the 1940s and 1950s.
Music City Moves
Nashville has quickly become one of the South's major sports hubs.
The city gained the NHL's Nashville Predators in 1998 and the NFL's Tennessee Titans the following year. Nashville Soccer Club joined MLS in 2020. The city played host to the NFL Draft in 2019 and hopes to do it again in 2024 or 2025.
Meanwhile, the Titans are in negotiations with the local government on a new stadium, and in August, the city will host IndyCar's Music City Grand Prix, which debuted last year.
PGA Tour Member Could Be First Heading To Rival Saudi League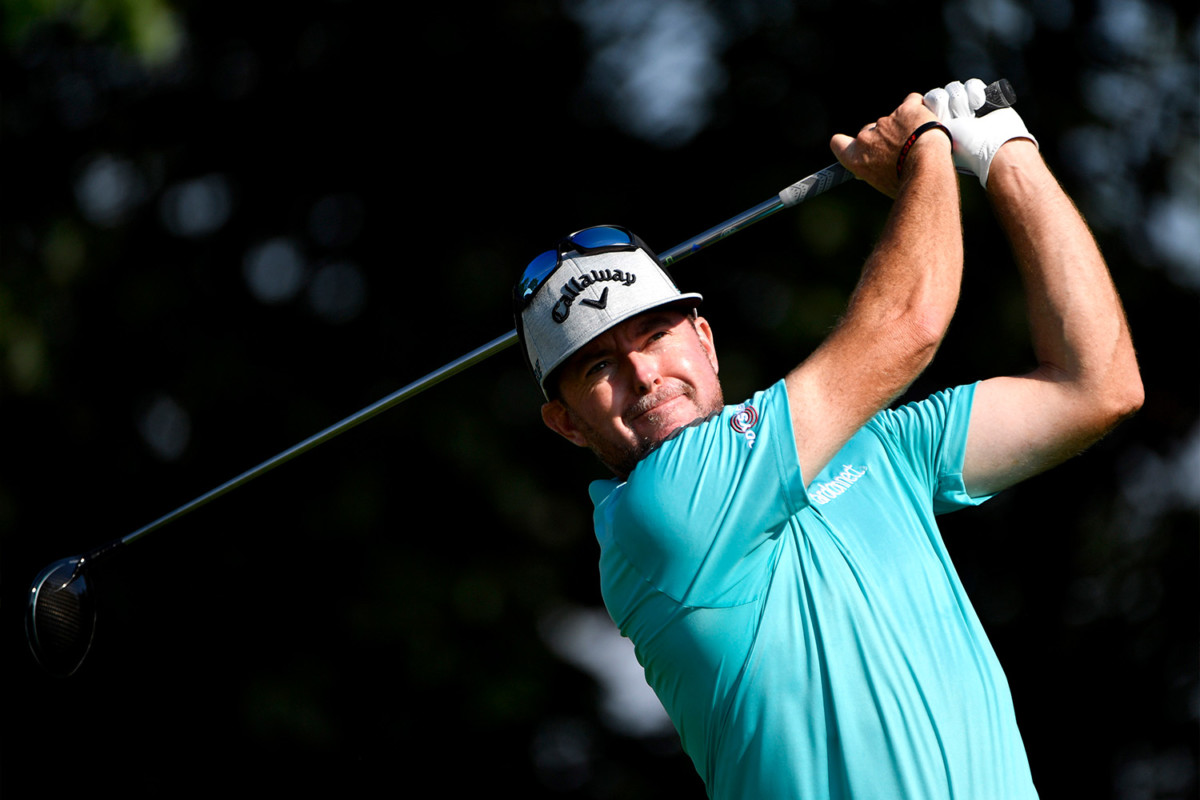 Robert Garrigus could be the first PGA Tour member to play in the controversial Saudi-backed LIV Golf Invitational — if he's approved.
Garrigus, who has one PGA Tour win under his belt, has reportedly requested a release from the organization to play in the London tournament, a requirement for all overseas competitions. More golfers are expected to do the same, but as of Tuesday, Garrigus was the only player who has.
Players must request the release at least 45 days before the first round, and the Tour is required to make a decision at least 30 days prior to the event.
The LIV Golf Invitational is scheduled for June 9-11.
Players are required to submit requests by April 25, and the Tour must decide by May 10.
LIV Golf, an organization backed by Saudi Arabia's sovereign wealth fund, has announced seven other events this year. Each of the eight tournaments will offer $25 million purses, with the winner receiving $4 million.
Since his last top-10 finish in 2018, Garrigus has reportedly earned around $320,000, with total PGA Tour earnings reaching $14.9 million.
Still Controversial
Saudi Arabia has been in hot water for alleged human rights abuses including unlawful killings, forced disappearances, torture, arbitrary arrest, and more. Some have accused the country of "sportswashing," or using sports to distract from such abuses.
The country's sovereign wealth fund previously tried to launch a rival tour, but top players refused to join, leading it to focus on independent tournaments instead.
SPONSORED BY SAKARA
Greens for Gains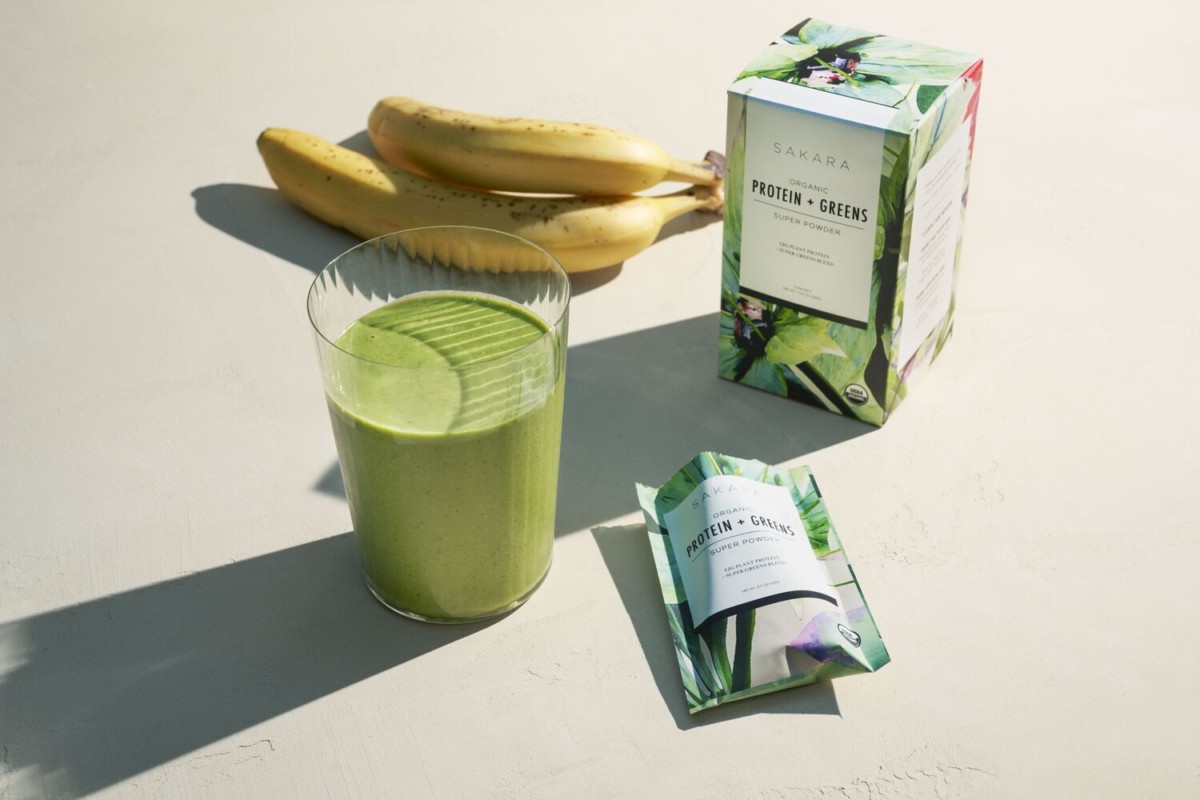 When it comes to building muscle, protein is key. Your average protein powder, though? Filled with sugar and preservatives. Your protein powder should help deliver gains—not counteract them.
Enter: Sakara Organic Protein + Greens Super Powder. Made with 12 grams of protein per serving and only one gram of sugar, this super powder is the only one of its kind. It strengthens and builds muscle mass, boosts energy, and flushes out toxins—making it your ideal post-workout fuel.
Available in a 30-day supply or individual packets, Sakara's super powder is tailored to your goals. Use one packet daily for maintenance, or double them up in your post-workout smoothie to speed up recovery time and repair and restore muscle.
Place your order today and get 20% off with code FOSAPRIL22.
News Corp Enters Burgeoning Online Sports Betting Industry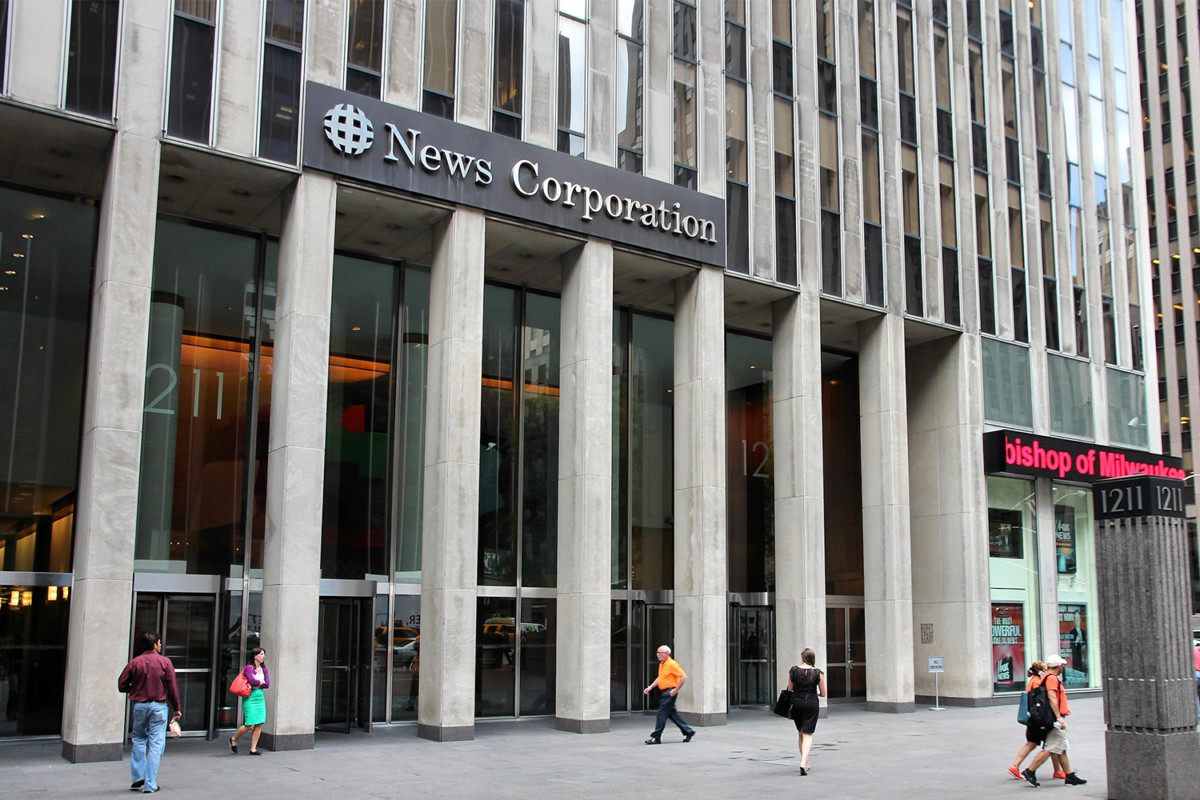 News Corp is joining a consortium that plans to launch an online sports betting brand in Australia, according to a Wall Street Journal report.
The consortium includes Las Vegas-based digital gaming investor and advisor Tekkorp Capital and former BetEasy CEO Matthew Tripp.
A formal announcement could come this week, with a goal to officially launch the service before the Australian spring horse racing season, which begins in August and runs through November.
The pending brand, which has a working title of BetR, will be powered by BetMakers Technology Group, an Australia-based wagering data and analytics provider.
News Corp, the owner of Dow Jones & Co., has been targeting the sports betting market for more than a year.
Its media assets will promote the brand, including Foxtel and streaming service Kayo Sports.
The brand will help offset declines in revenue within News Crop's print media assets.
The decline in revenue from its print media assets hasn't hampered News Corp's recent financial success. The media conglomerate generated $2.72 billion in revenue in fiscal Q2, a 13% increase year-over-year. News Crop's probability nearly reached $1 billion in H1 FY2022.
Promising Venture
News Corp tapping into the sports betting market stands to be a promising venture as the global online gambling market is projected to reach $131.4 billion by 2027.
The company faces stiff competition in a mature Australian sports betting market led by Sportsbet, which holds a 50% market share and handled $15.6 billion in wagers in 2021.
SPONSORED BY CAMPAIGN MONITOR
Email and SMS: An Unbeatable Marketing Duo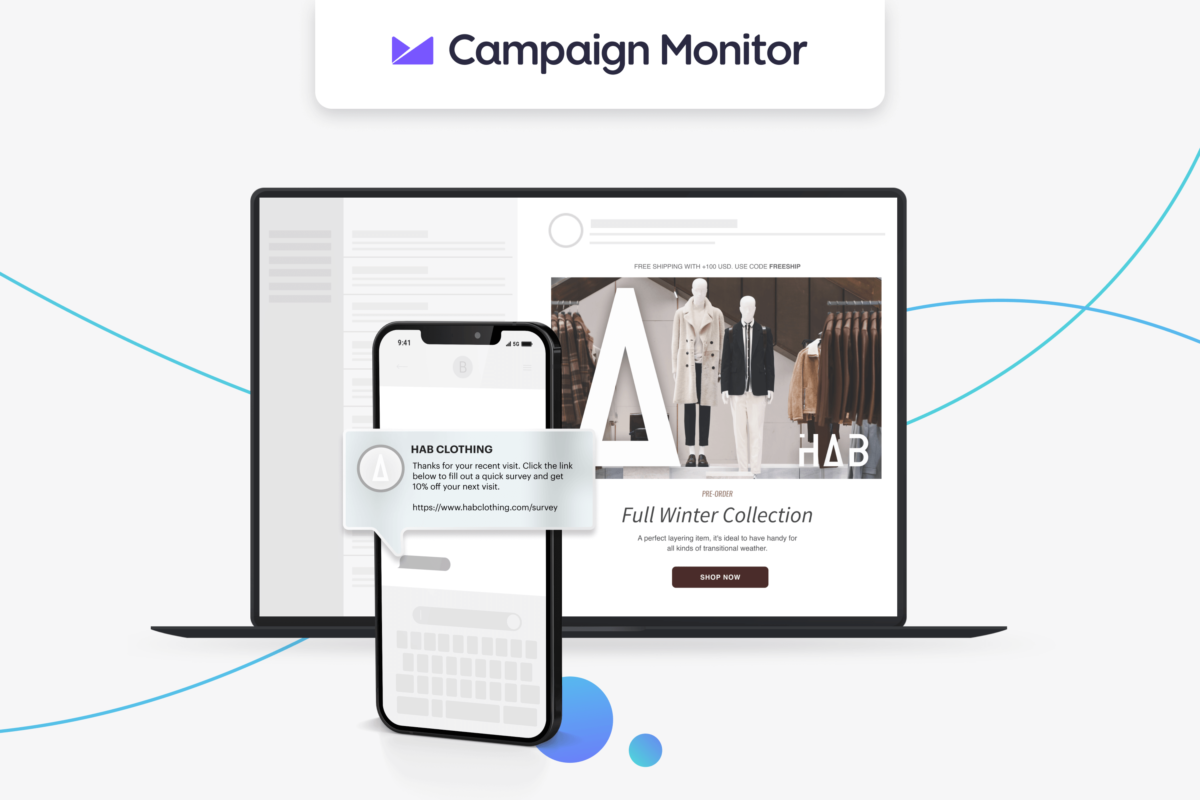 Email and SMS — name a more iconic duo. Okay, Jordan and Pippen is acceptable, but other than that, you'd be hard-pressed to find a combo as effective as email and SMS when it comes to marketing. And now, with Campaign Monitor, you can do both.
With SMS paired with their already excellent email marketing platform, Campaign Monitor has everything you need to reach your audience with the right message, on any device.
Learn how to level up your marketing game with Campaign Monitor's new SMS feature today.
Market Movers
U.S. stocks were mixed on Wednesday following a session of gains. Here's a look at how sports-related stocks performed:
(Note: All as of market close on 4/20/22)
On Saturday, Tyson Fury (31-0-1) will face Dillian Whyte (28-2-0) for the WBC Heavyweight Championship of the World at Wembley Stadium in London.
Fury enters the title fight following a knockout win over Deontay Wilder in October 2021, while Whyte is coming off a knockout win over Alexander Povetkin last March.
How to Watch: 2 p.m. ET on ESPN+ PPV / Stream all of Fury vs. Whyte on ESPN+*
*Sponsored content. Game availability differs by market, check your local listing.
Refer Friends to Score Your Favorite Team's Jersey
| | |
| --- | --- |
| SPONSORED BY | |
Front Office Sports is celebrating that Paramount+ is home to world-class soccer matches from around the globe by giving away three authentic official jerseys.
How can you score one? Refer your friends and colleagues to Front Office Sports. Copy and paste your unique link below and share it in an email or on your timeline. 
*NO PURCHASE NECESSARY. Enter between March 21, 2022 @ 12:01 a.m. ET – April 30, 2022 at 11:59 p.m. ET. Open to US residents age 18+ only. 1 entry per person. Void where prohibited. See Official Rules for details.
Your custom referral link:
Or use these one-tap sharing methods:
Your referral count: [RH_TOTREF]