With new consoles dropping and players mostly stuck at home, Microsoft unsurprisingly got a big boost to its video game business.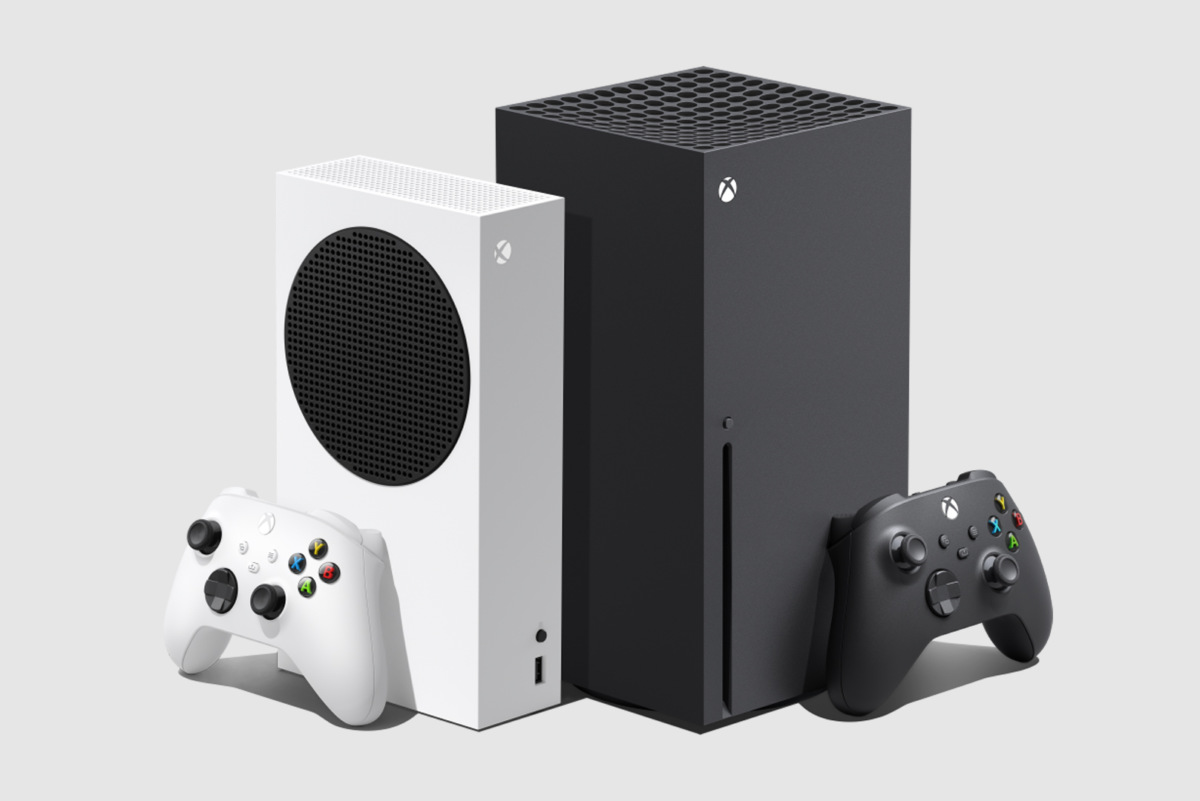 Microsoft's video game business soared to new heights in its second fiscal quarter of 2021.
The technology giant surpassed $5 billion in gaming revenue in a single quarter for the first time as overall gaming revenue increased 51% over the prior year.
The quarter included the launch of the Xbox Series X and Series S — the most successful console debut in Microsoft history. Xbox hardware revenue grew 86%.
Microsoft's gaming content and services benefited as well:
Xbox Live, which allows gamers around the world to play with one another, saw revenue increase 40%. The service now has more than 100 million monthly active users.
Xbox Game Pass, which offers over 100 games for $9.99 per month, is up to 18 million active users.
"What we have witnessed over the past year is the dawn of a second wave of digital transformation sweeping every company and every industry," Microsoft CEO Satya Nadella said on the company's earnings call. "Digital capability is key to both resilience and growth."
Microsoft's overall revenue totaled $43.1 billion, up 17% year over year.  Profits were $15.5 billion, up 33%. 
The company's shares were up 0.25% Wednesday to $232.90.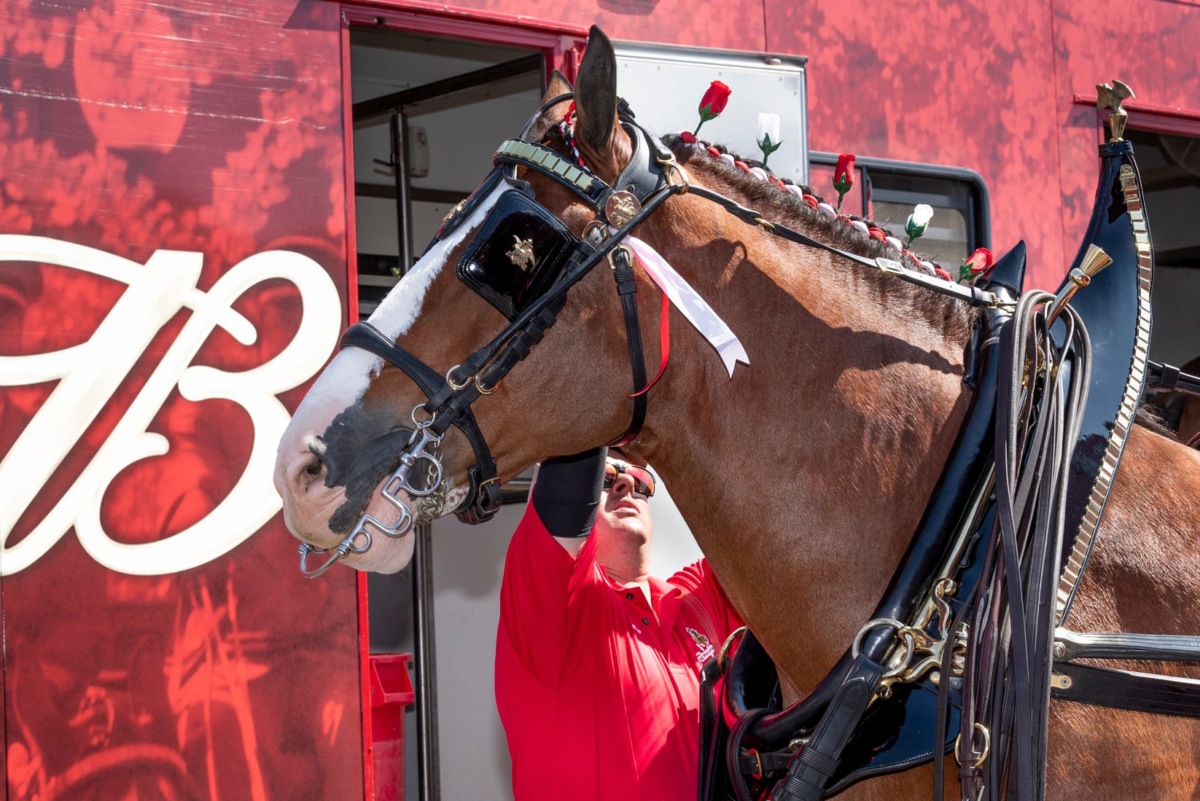 Budweiser's Clydesdales might be missing from the Super Bowl this year, but Sam Adams plans to run its own ad featuring America's four-legged icons.
The ad will promote Sam Adams Wicked Hazy IPA, featuring horses similar to the Clydesdales that have appeared on Budweiser's ads each year since 1975, according to The Wall Street Journal.
The news comes after Anheuser-Busch InBev announced earlier this week that it will not run Budweiser ads during the Super Bowl this year, and instead plans to "reallocate the media investment" to ongoing COVID-19 awareness efforts.
The company will still run national commercials for Bud Light, Michelob Ultra and Anheuser-Busch itself.
It's unclear if the horses will appear in any of those spots, but it opens the door for other companies to capitalize on the idea.
"You see the Clydesdales and you immediately think Super Bowl without even saying the word," said Jeff Goodby, co-founder of Goodby, Silverstein & Partners and creator of the new Sam Adams ad.
Boston Beer Co. — Sam Adams' parent company — will only run the ad in New York and Boston, evading AB InBev's longtime deal as the exclusive alcohol advertiser for the Super Bowl.
By only running local ads, Boston Beer will also save millions: 30 seconds of national airtime during the Super Bowl costs around $5.6 million. The company is paying $770,000 for its local commercials and will shell out $2.5 million total for the campaign, including social media, search and online video ads.
The goal of the tactic is to create enough buzz from the ad to make it "national" via other means like social platforms and media coverage.
SPONSORED
'Double Down' Buy Alert From The Motley Fool

The Motley Fool doesn't issue their "Double Down" alert for just any stock. When they do, it means investors should put down whatever they're doing and listen up.
The Motley Fool's investment team has stumbled upon an under-the-radar stock they believe could be one of the greatest discoveries in their company's 27-year history. A small California-based company is pioneering breakthrough technology that is enabling companies to move vast quantities of data over the Internet at lightning speeds.
Want to find out what this stock is? Sign up today for their flagship investing service, Motley Fool Stock Advisor.
Roc Nation Brings In Van Wagenen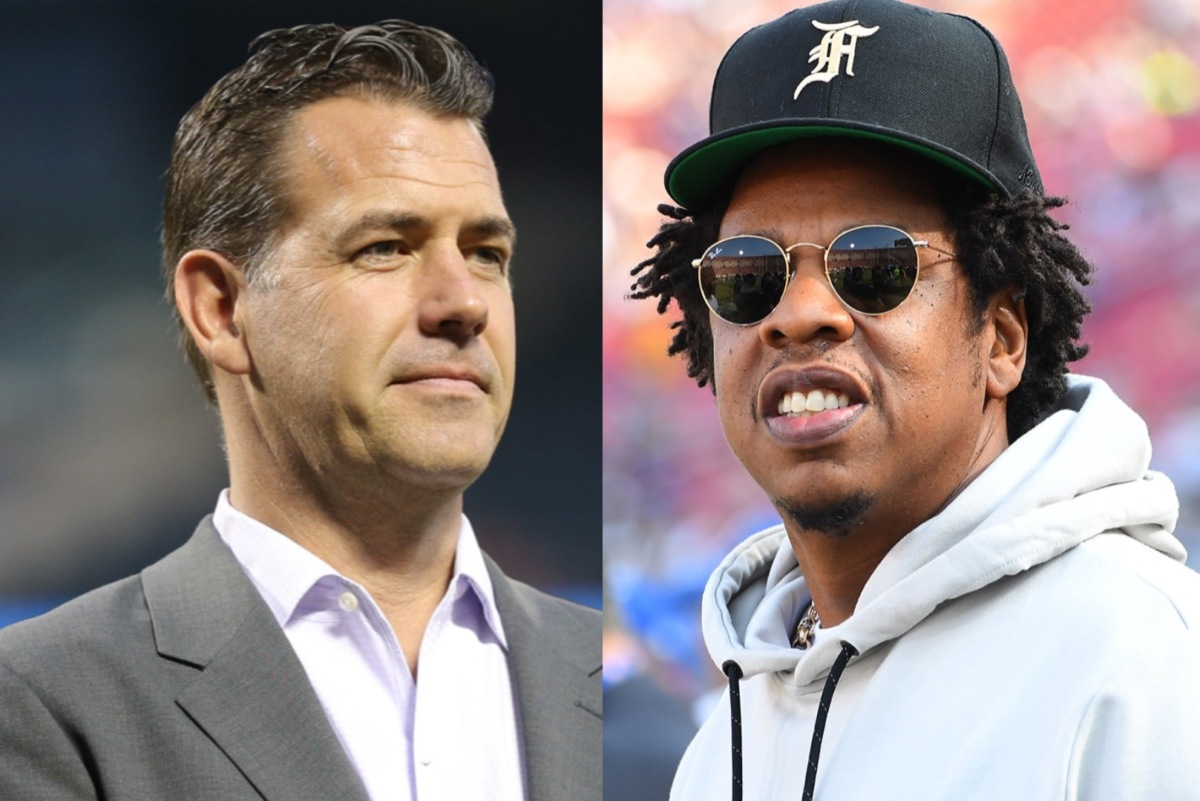 Former New York Mets general manager Brodie Van Wagenen is joining Jay-Z's Roc Nation Sports agency as chief operating officer.
Wagenen was co-head of Creative Artists Agency's baseball division before taking the Mets job in 2018; he departed the team in November. Somewhat controversially, he represented some of the Mets' star players before joining the club.
In 2013, when Robinson Cano joined Roc Nation as its first high-profile sports client, the agency partnered with CAA.
During that partnership, Cano landed his 10-year, $240 million deal, and was later traded to the Mets under Van Wagenen's tenure.
Yoenis Cespedes, another client who came out of the partnership, has signed multiple contracts with the Mets.
Front Office Sports previously reported that Van Wagenen was being recruited by some of the top sports agencies following his Mets departure.
"We're at a unique time where Jay is the only person in his position, the only principal in the agency landscape, who has lived the existence of talent empowerment that has existed today," Van Wagenen said in a statement today.
Roc Nation's other top sports clients include Kyrie Irving, Saquon Barkley and Skylar Diggins-Smith.
The Baseball Writers' Association of America said that it is a "violation of the rules" for Curt Schilling to remove himself from next year's Hall of Fame ballot.

Turner Sports NBA analyst Sekou Smith died from COVID-19 complications. Smith, 48, joined Turner in 2009 and appeared across all platforms, including as host of the "NBA Hang Time" podcast.

Breakout star Amanda Gorman, the Presidential Inauguration poet, will recite a poem during the Super Bowl 55 pregame ceremony. IMG Models also announced that it will represent her for fashion and beauty endorsements. 

Sinclair Broadcast Group and Bally's Corporation today officially revealed the new Bally Sports logo and Bally Sports regional names for Sinclair's regional sports networks. Sinclair sold the naming rights to the former Fox Sports RSNs in November. 
SPONSORED
Executive Roundtable: Putting Employees First

In a unique year for sports, several organizations set fantastic examples for the rest of the industry by showing strong leadership and putting employee welfare first in the face of COVID-19.
FOS will sit down with leaders from the Charlotte Hornets and Miami Dolphins, two of the winning organizations from 2020's Best Employers in Sports Awards presented by FEVO, for a roundtable discussion on how their organizations kept the focus on their employees, even in uncertain times. The conversation will also cover how they are tackling initiatives around diversity and inclusion, COVID-19, professional development, and more.
The discussion, led by Front Office Sports CEO Adam White and FEVO CEO Ari Daie, will include:
Fred Whitfield, President, Vice Chairman, Alternate Governor & Minority Owner, Charlotte Hornets
Jason Jenkins, Senior VP, Communications and Community Affairs, Miami Dolphins
Join in LIVE on Tuesday, February 2nd at 1PM ET. Grab Your Spot Now!
Markets dropped on Wednesday on bad earnings results and shaken confidence based on retail investor activity. Here's how sports stocks performed: 
Up:
GameStop (NYSE: GME) was up 134%
ViacomCBS (NASDAQ: VIAC) was up 7.86%
Sinclair Broadcast Group (NASDAQ: SBGI) was up 7.69%
Down:
Caesars Entertainment (NASDAQ: CZR) was down 10.07%
Allied Esports Entertainment (NASDAQ: AESE) was down 9.54%
Foot Locker (NYSE: FL) was down 7.08%
(All as of market close on 1/27/21) 
The Philadelphia 76ers (12-6) host the Los Angeles Lakers (14-4) tonight, and the matchup carries a bit more weight than a typical game. Danny Green and Dwight Howard will be seated opposite the purple and gold for the first time since leaving the team, and Doc Rivers will coach against LeBron James and the Lakers for the first time since leaving their hometown rival Clippers. 
Kostas Antetokounmpo and Jared Dudley have been ruled out for the Lakers and Seth Curry is listed as probable for the 76ers.
How to Watch:
7:30 p.m. ET on ESPN
Odds:
Lakers -4 || ML -165 || O/U 221