Tennis star Naomi Osaka and agent Stuart Duguid announced they have left agency IMG to start their own agency, called EVOLVE. She becomes the first female athlete to make such a move.
Alphabet May Write Bid for Indian Premier League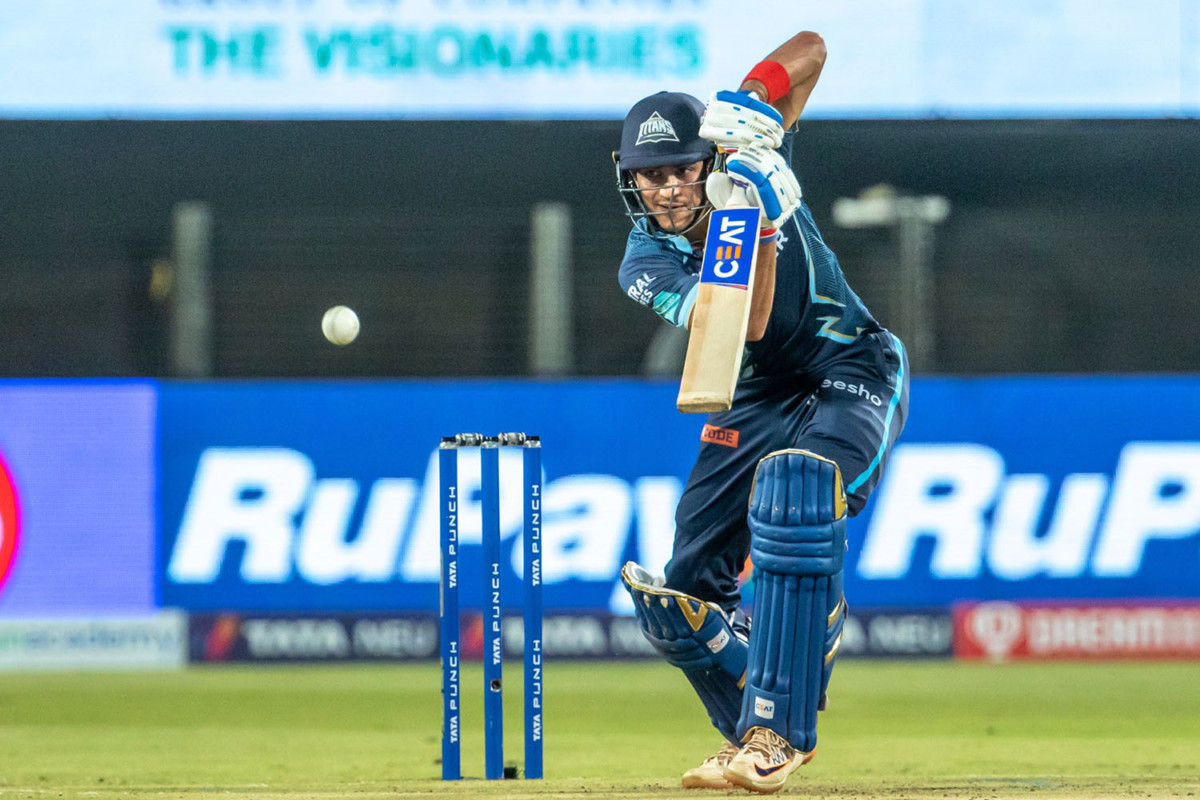 What was already a clash of media titans for the broadcast rights to one of the world's most popular sports leagues may see another giant enter the fray.
Alphabet is reportedly considering a bid for rights to the Indian Premier League, per Bloomberg.
The Google parent reportedly purchased documents needed to explore a bid from the Board of Control for Cricket in India. Google owns streaming and video platform YouTube.
The IPL saw 600 million people tune in last year, according to the BCCI, placing it third in global reach among sports leagues behind the NFL and English Premier League.
Rights from 2023 to 2027 could top $7 billion. The league will hold an online auction for linear and streaming rights, sold separately, on June 12.
Other interested parties include:
Disney, which currently holds the rights through its subsidiary Star India on a $2.5 billion deal, from 2018-2022
Amazon
Reliance Industries
Sony and Zee Entertainment – Sony purchased a 53% stake in Zee last year
Fantasy sports platform Dream11
South Africa-based television network SuperSport, which also reportedly purchased documents
From India to Irvine
While cricket has largely been an afterthought in the U.S., there are signs it is gaining a foothold.
Major League Cricket, a U.S.-based league, will launch in 2023. Plans are underway to build a 10,000-capacity cricket-dedicated stadium in Irvine, California, led by a $30 million investment from the Knight Riders Group.
MLC could build or renovate up to eight U.S. facilities in the coming years.
Sports Betting Revenue Hit Record-Setting $4.3B in 2021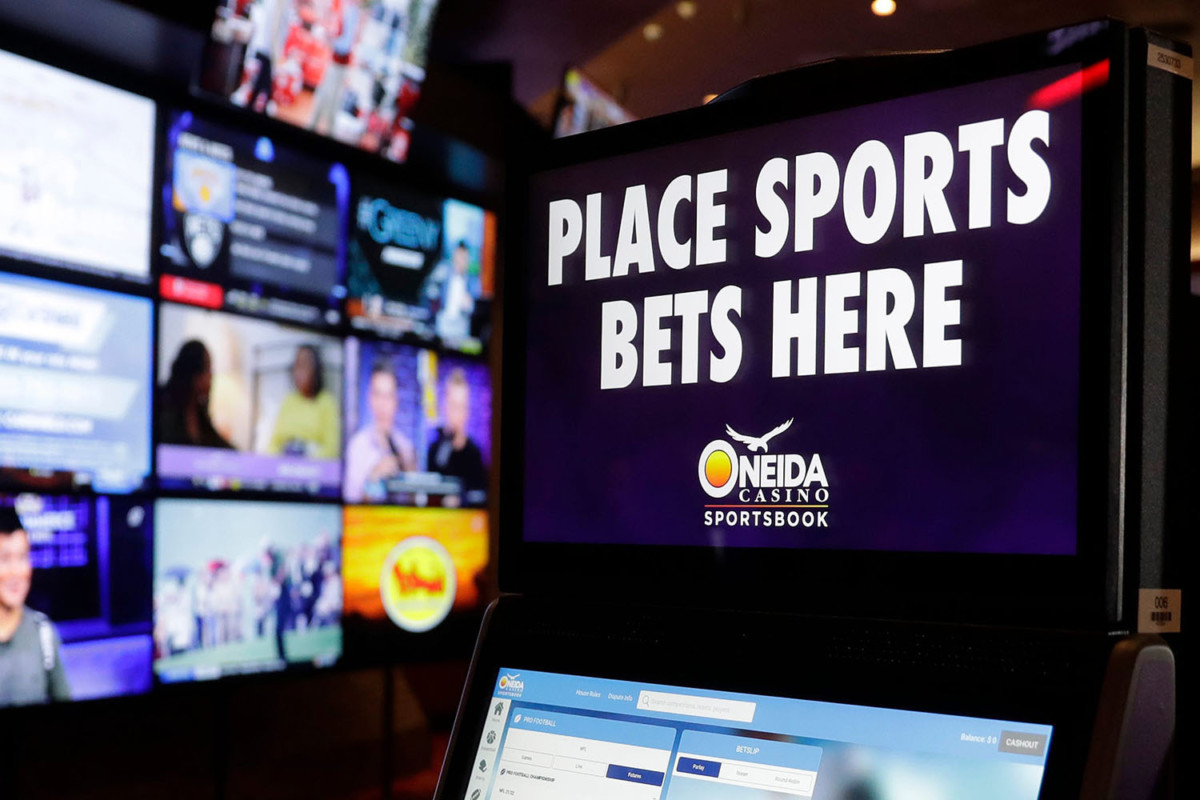 Sports betting brought in $4.3 billion in 2021 revenue, notching its best year by a wide margin.
The figure was a 179.7% increase from 2020 for the fledgling industry, which saw seven states open up sports betting markets last year, according to the American Gaming Association's State of the States report. Tribal casino revenue wasn't included in the tabulation.
New Jersey led the way with $816 million in revenue.
Pennsylvania, Illinois, and Nevada followed, with the top four states accounting for around half the country's sports betting revenue.
Overall gaming revenue, which includes casino and iGaming proceeds, hit a record $52 billion – up 21.5% from the previous high in 2019.
Bet on Another Record Year
New York opened to mobile sports betting in January, bringing another huge market into the industry. The Empire State took in $320.9 million on $4.87 billion in wagers in the first quarter.
Sports betting revenue across the country rose 64.6% year-over-year in Q1, hitting $1.58 billion. Total gaming revenue grew 28.6% from the previous year to $14.31 billion.
The country's three most populous states still do not allow sports betting, but California will have at least one measure on its ballot this November to legalize the practice. Florida may follow suit after a court blocked an attempt at legalization through a pact with the Seminole Tribe of Florida.
Texas is unlikely to consider new sports betting legislation until next year.
SPONSORED BY FIDELITY
Reinventing Retirement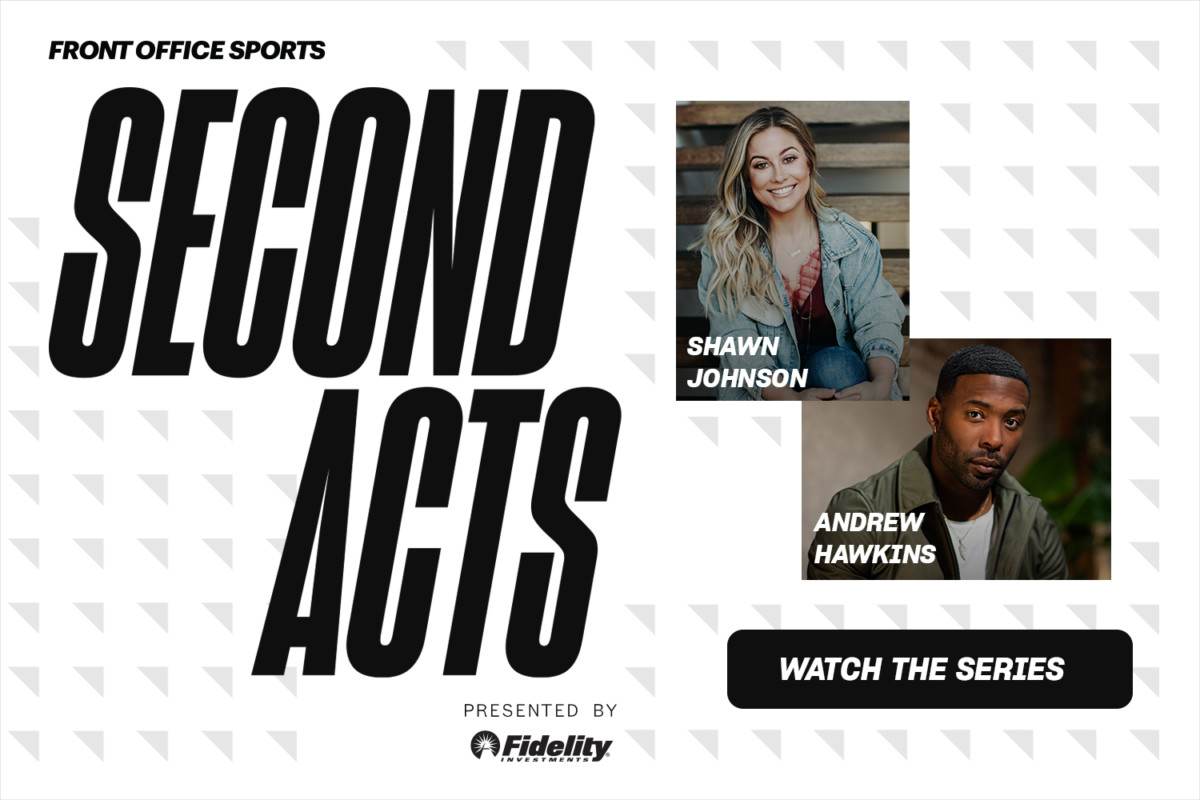 Ever wonder what your favorite players have been up to since retiring from their sport? 
Find out in Second Acts, an exclusive interview series where Front Office Sports sits down with former athletes about everything they've accomplished in their sport, and how they are thriving after the game in their second act. 
The first season, presented by Fidelity, episode lineup includes: 
Check out their inspiring second act stories here.
Roblox Reports Drop in Bookings As Growth Slows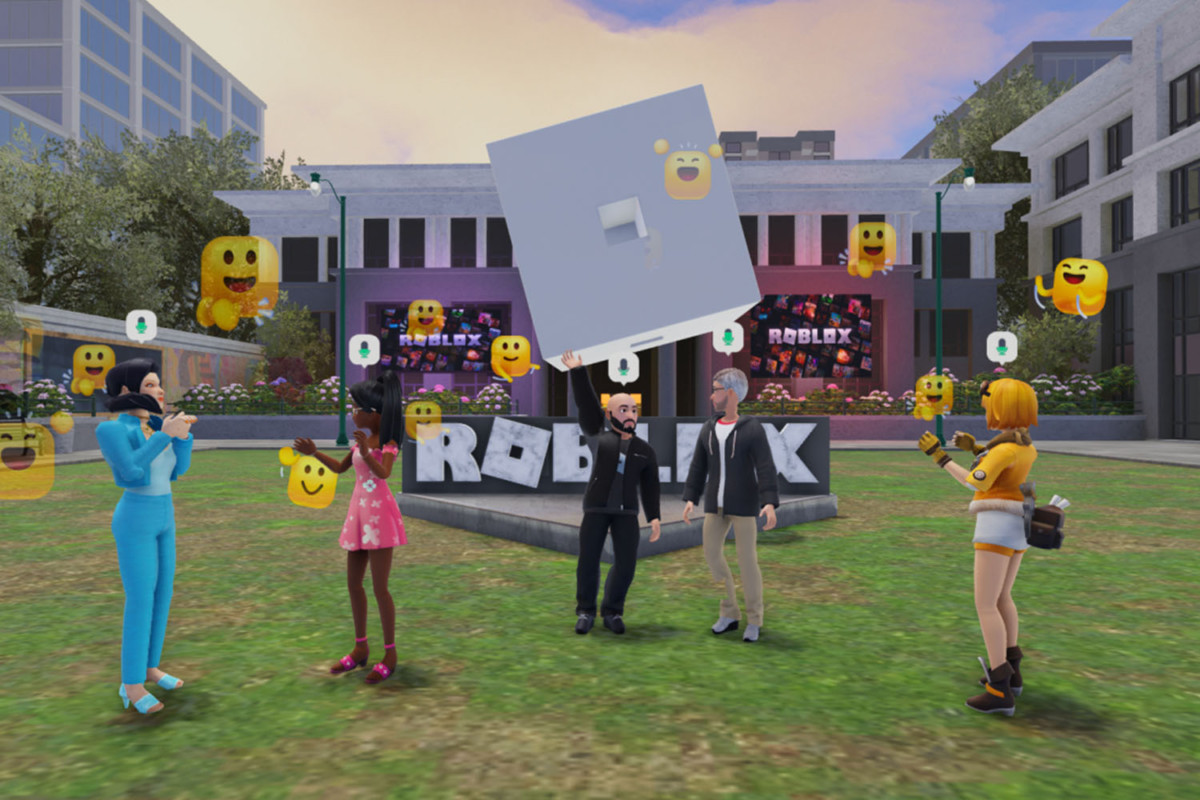 On Tuesday, Roblox reported less-than-expected earnings for the first quarter as bookings — which include revenue, deferred revenue, and other adjustments — decreased 3% to $631.2 million.
The video game developer's stock consequently dropped about 10%.
Overall revenue has increased by 39% since the first quarter in 2021, for a total of $537.1 million.
Average active users grew 28% compared with 2021.
In a statement, CEO David Baszucki said the company is "focused on delivering our innovation roadmap" and noted new products that the company has been working on in recent months, including Spatial Voice. According to Roblox, the feature "allows people to communicate in Roblox as naturally as they communicate in the physical world."
A Similar Story
The tepid reaction to earnings is in fact a similar story to that of Roblox's fourth quarter.
The company has developed a reputation as a trailblazer in the $800 billion metaverse space, which contributed to its rise in popularity.
In Q4, the company showed major growth — revenue jumped 83% year-over-year to $568.8 million — but still missed expectations, dropping the stock price.
SPONSORED BY LEARFIELD
Empower Her Influence
What do you know about female college sports fans? How do they show up as fans? Where do they engage? How can you reach them?
Understanding who they are will be critical for schools and brand marketers who want to better engage and build meaningful relationships with this lucrative segment within college sports.
Explore key insights on demographic, behavioral, and consumption preferences that will not only enable tailored engagement strategies, but also support and build community around an important pillar of their fandom — women's collegiate athletics.
Watch now to find out how the face of fandom is changing.
Market Movers
Major indices dipped on Wednesday. Here's a look at the biggest movers among sports-related stocks.
(Note: All as of market close on 5/11/22)
On Saturday, Chelsea faces Liverpool at Wembley Stadium for the men's English FA Cup Final.
Chelsea enters the match following a 2-0 semifinal win over Crystal Palace, while Liverpool is coming off a 3-2 semifinal win over Manchester City.
How to Watch: 11:45 a.m. ET on ESPN+ / Stream the men's English FA Cup Final on ESPN+*
*Sponsored content. Game availability differs by market, check your local listing.
Ready to rep your favorite newsletter? Refer your friends and colleagues to Front Office Sports and you could win FOS merchandise.
It's easy to spread the word. Copy and paste your unique link below and share it in an email or on your timeline.
Your custom referral link:
Or use these one-tap sharing methods:
Your referral count: [RH_TOTREF]