Have you checked out Front Office Sports' podcast The Leadoff? In today's edition, Disney eyes a sportsbook partner after a $21.5 billion quarter, Bayern Munich pushes for a bigger U.S. audience, Endeavor sells its minor league teams, and Germany's chancellor is fighting for equal pay. Click here to listen.
Fox has garnered strong demand — and according to CEO Lachlan Murdoch, a torrid sales pace — for advertising across its NFL offerings ahead of its Super Bowl LVII broadcast.
"We sold more NFL Sunday advertising in the current upfront market than we did across Sunday and Thursday combined in the prior year's market," said Murdoch. "This excludes ad commitments for the upcoming Super Bowl, where we are pacing well ahead of schedule."
Fox has seen 2022-23 ad commitments grow 15% compared to last year's upfront.
The company sold 80% of ad inventory in its upfront, up from about 70% last year.
It began selling ads for Super Bowl LVII 18 months before its Feb. 12, 2023 broadcast.
Super Bowl LVI saw NBC Sports pocket as much as $6.5 million for 30-second spots.
In November 2019 — before Super Bowl LIV — Fox sold 78% of its in-game ad inventory, and by the next month, sold out all 77 commercial in-game ad spots.
Stiff Competition
Fox will see a new group of alcohol ads for Super Bowl LVI after Anheuser-Busch decided not to renew its exclusivity deal in June, allowing other alcohol brands to advertise during the Big Game for the first time since 1989.
Anheuser-Busch — the owner of Budweiser, Bud Light, and Michelob Ultra — still plans to advertise, but will now do so alongside its competitors.
The company will keep close ties with the NFL after renewing its deal with the league in December 2021 for $250 million annually.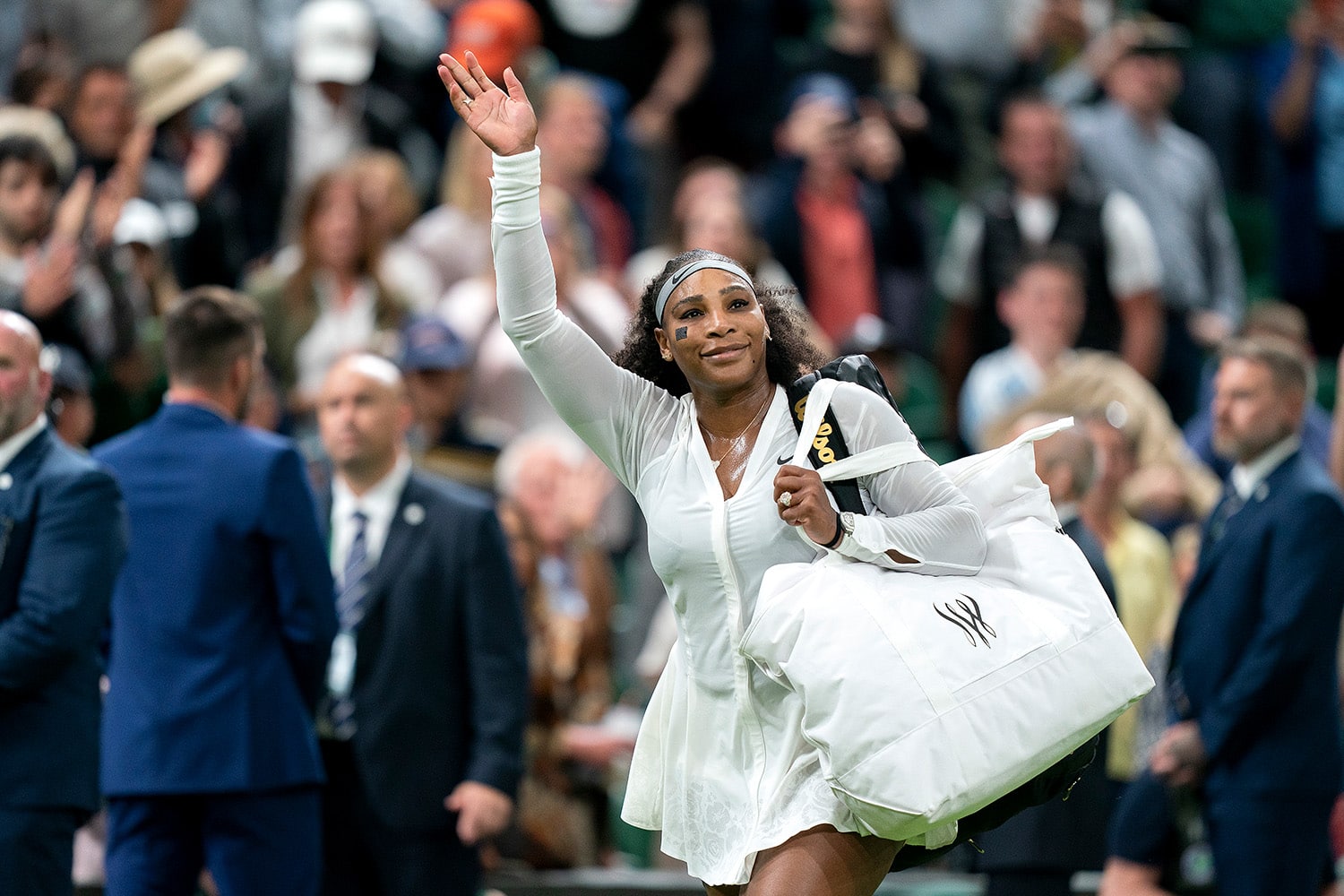 In the same Vogue feature where Serena Williams announced her possible retirement after the U.S. Open, the tennis star said she'll continue to prioritize investment in women-owned businesses.
Days later, the 23-time Grand Slam champion is already holding true to her promise.
Williams' venture fund, Serena Ventures, led a $5 million funding round in Selena Gomez's Wondermind, valuing the mental health startup at $100 million.
Wondermind promotes mental fitness routines to maintain mental health, currently offering social media channels and a newsletter.
The company is working on building a production division for mental health content and physical products with behavioral therapies.
Williams, who has discussed anxiety and postpartum emotions publicly, will help Wondermind with content and brand promotion. Lightspeed Venture Partners, Sequoia Capital, and former Allergan CEO Brent Saunders also took part in the round.
The mental health sector reached $5.5 billion last year, more than doubling its worth from 2020, according to CB Insights.
Serena Ventures' Victories
Williams' fund has already invested in over 60 companies including MasterClass, Tonal, and Impossible Foods, and 16 of those are valued at more than $1 billion. She is also a part-owner of the NWSL's Angel City FC and NFL's Miami Dolphins.
"We're obviously going to do more, and be a fund that does raise a billion dollars eventually," Williams said. "One thing I'm good at is building a career."
Forbes estimates Williams' net worth at $260 million.
SPONSORED BY COINBASE
Implementing NFTs With The Chicago Bulls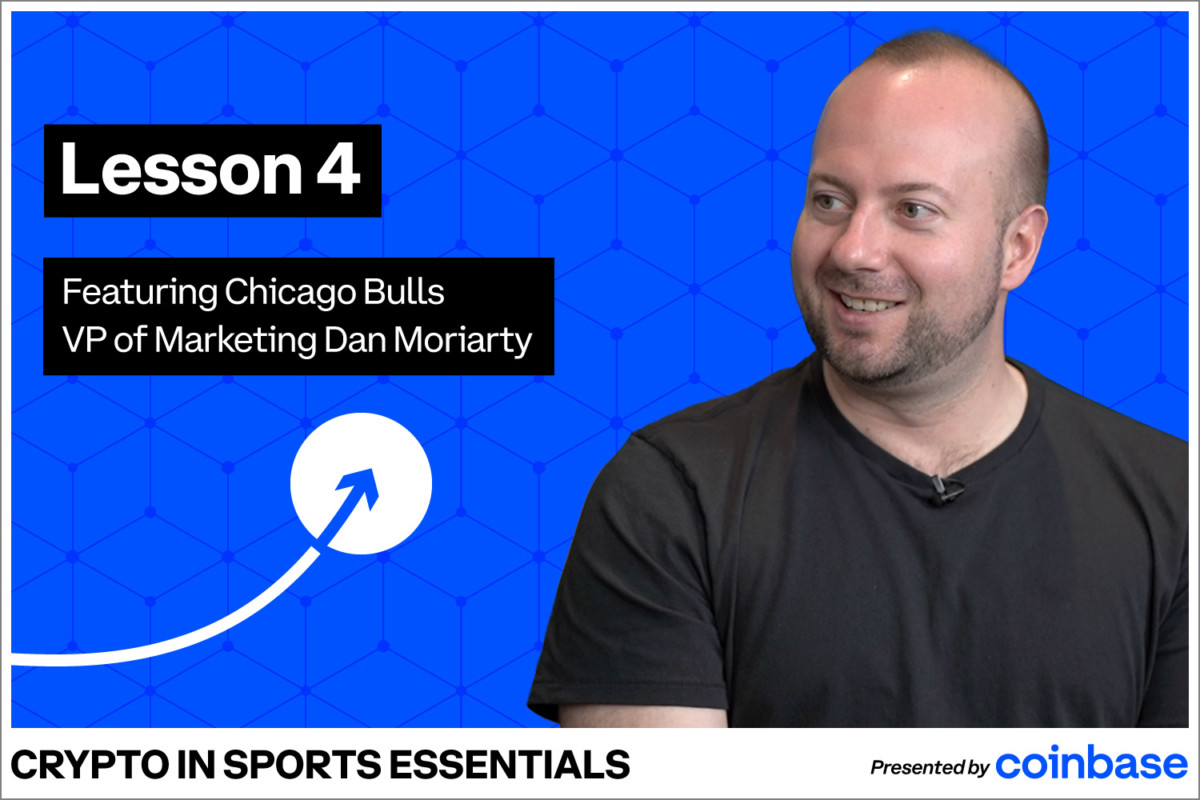 One of the most well-known use cases of blockchain technology as it relates to sports are NFTs. Online marketplaces such as NBA Top Shot – where you can own and trade officially licensed NBA and WNBA NFTs – have gained popularity in the last two years.
However, there is so much more to the world of sports NFTs – they allow organizations to create unique partnership opportunities and fan experiences, and they even allow fans to create and grow teams and leagues of their own in the metaverse.
Learn more about NFTs in the Field of Sports in Lesson 4 of Crypto in Sports Essentials, where Liam Killingstad, Director of Insights at Front Office Sports, sits down with Dan Moriarty of the Chicago Bulls to discuss all this and more.
Sign up for the course today.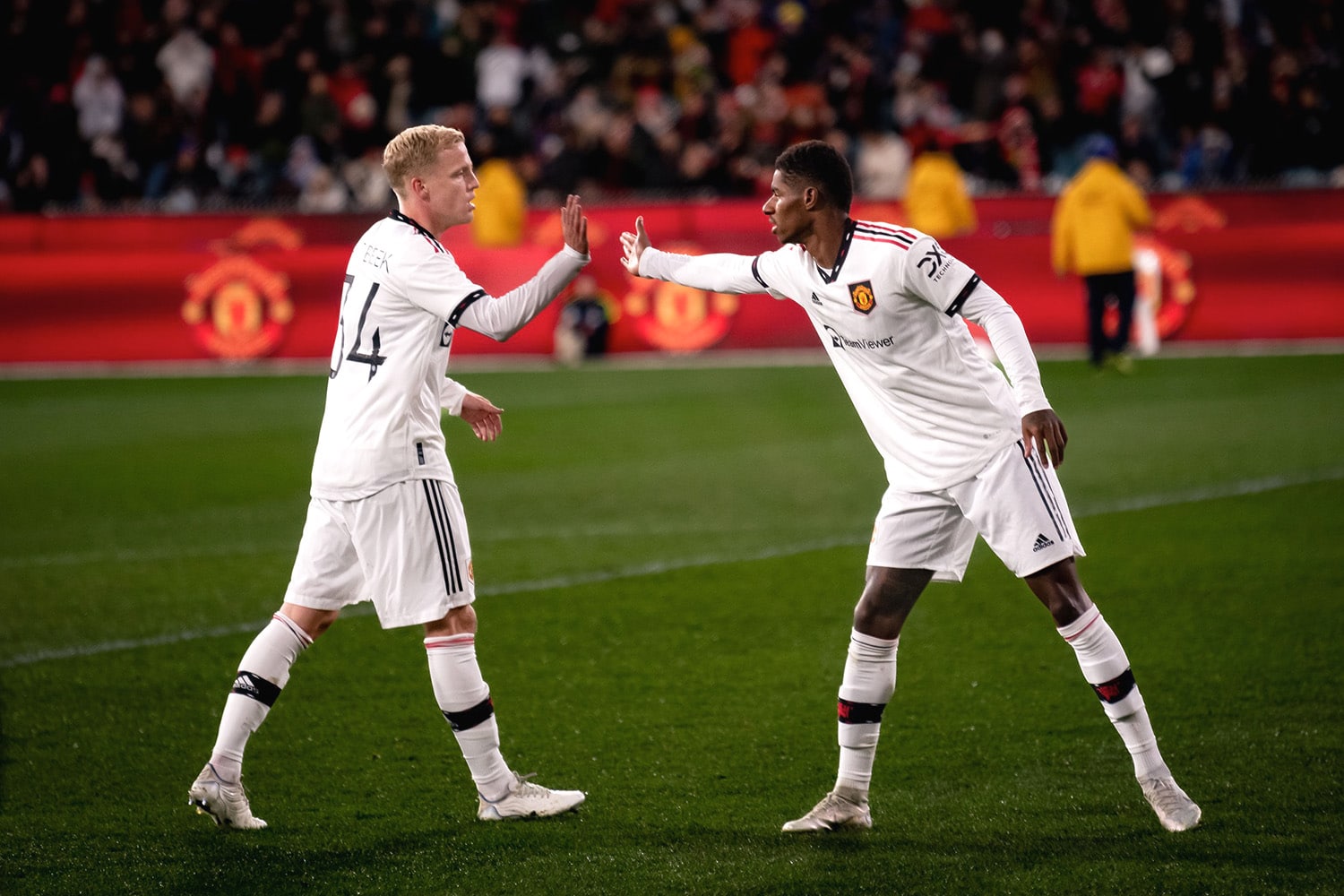 Former Manchester United director Michael Knighton is preparing an offer for the Premier League club.
The bid is considered "hostile" because the team isn't for sale, but the same term applies to Knighton's feelings for owners the Glazer family, who also own the Tampa Bay Buccaneers.
"We have an inept and quite frankly useless ownership," Knighton told Man Utd The Religion.
Knighton said he's secured commitments from people with "good finance" and is "working on the offer document."
Despite a home loss to Brighton in its season opener, Man United's stock leapt 12% on Wednesday following the interview. The team now has a market cap of $2 billion.
The team is down 11% since hitting the public market in a 2012 IPO.
Knighton joined Man U's board in 1989 after attempting to buy the team for $24.4 million, stepping down after purchasing Carlisle in 1992. The Glazers bought it in 2005 for $965.4 million.
Team Sharing
In October 2021, brothers Kevin and Edward Glazer put $186 million in shares of the team on the New York Stock Exchange, while their brother Avram sold $97 million in shares the previous March.
The Glazers offered shares with voting rights to fans in June 2021, following uproar over the attempted European Super League.
Knighton called the offer a "sop to fans," claiming he would offer at least 25.1% shares to fans and ensure that this bloc could derail initiatives such as the Super League or relocation from Old Trafford.
On Thursday, Jordan Brand

announced

a 20-year partnership with Howard University, one of the country's preeminent Historically Black Colleges and Universities (HBCUs).

Iowa Gov. Kim Reynolds and the Iowa Economic Development Authority

announced

the state will contribute $12.5 million for the city of Dyersville, host to MLB's "Field of Dreams" Game, to create a permanent multi-use stadium.

FloSports announced on Thursday that it has

signed

a three-year extension with the Big East Conference.
SPONSORED BY NIELSEN
Turn Team Loyalty Into Brand Loyalty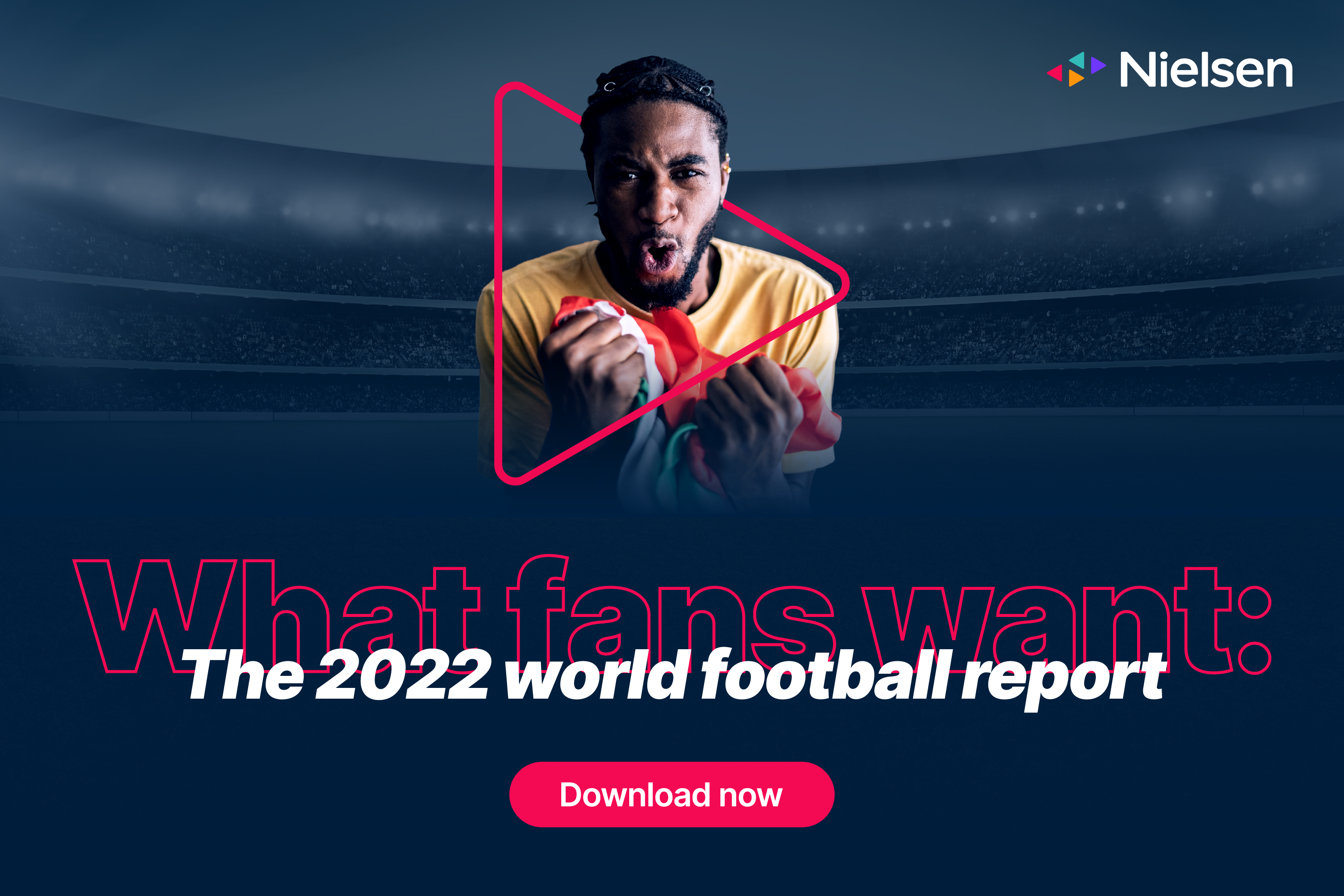 The FIFA World Cup 2022™ is a singular chance for broadcasters, platforms and brands to connect with a massive global audience.
With football being one of the most popular sports across the world's top 10 largest economies, there is no doubt that the Word Cup presents an unparalleled opportunity to engage with fans well beyond the matches. It offers a chance for the entire media ecosystem to score big with fans, and turn team loyalty into brand loyalty.
In Nielsen's latest report, they showcase data and insights that helps brands, broadcasters, platforms and streamers make the most of the event. See how you can capitalize on the excitement. Download now.
Market Movers
U.S. stocks were mixed on Thursday. Here's a look at how sports-related stocks performed:
(Note: All as of market close on 8/11/22)
The Chicago Cubs (45-65) face the Cincinnati Reds (44-66) on Thursday night for the "Field of Dreams" Game in Dyersville, Iowa.
How to Watch: 7:15 p.m. ET on FOX
Betting Odds: Cubs -1.5 || ML -105|| O/U 9
Pick: Expect the Reds to get back on track. Take Cincinnati to cover.
Ready to rep your favorite newsletter? Refer your friends and colleagues to Front Office Sports and you could win FOS merchandise.
It's easy to spread the word. Copy and paste your unique link below and share it in an email or on your timeline.
Your custom referral link:
Or use these one-tap sharing methods:
Your referral count: [RH_TOTREF]