Tom Brady officially has his own color: Brady Blue 112-22. His apparel brand, Brady, partnered with Pantone to develop the hue.
Flutter Buys Italy's Oldest Gaming Company for $2.2B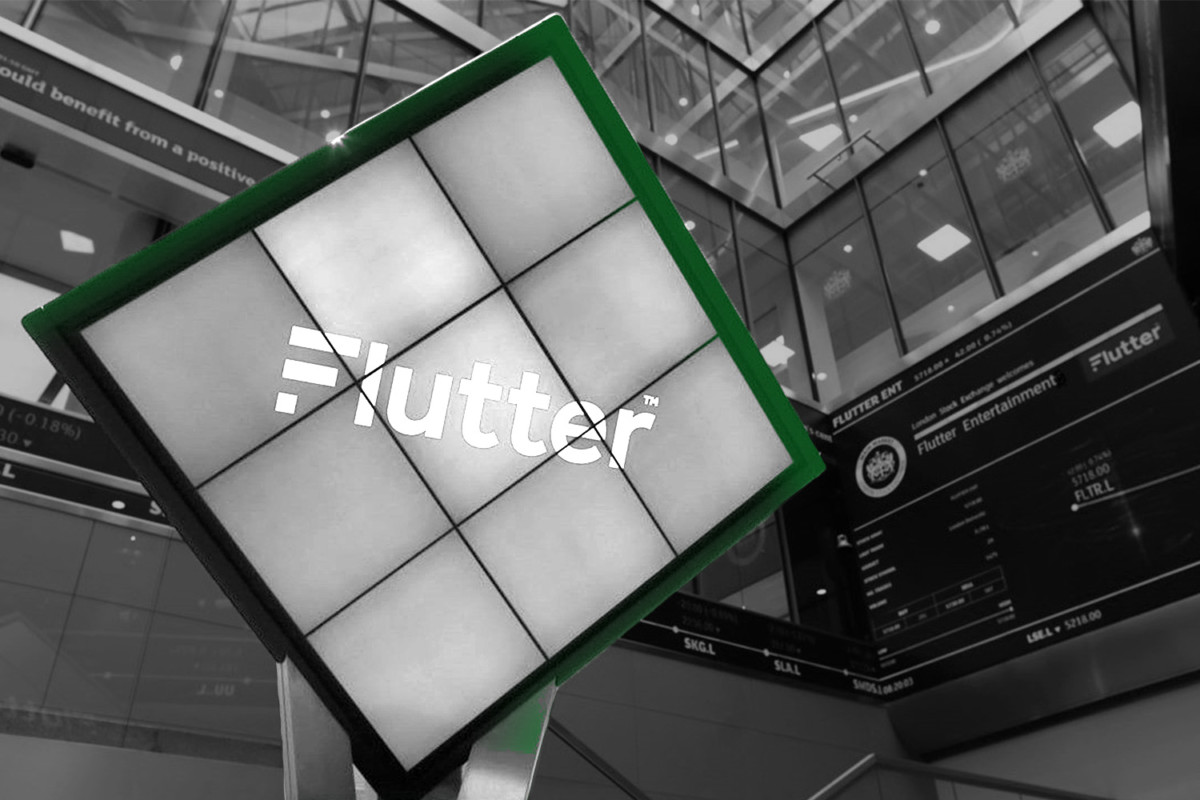 FanDuel owner Flutter Entertainment has purchased Italian gambling operator Sisal in a deal valued at $2.2 billion.
Bought by CVC Capital Partners in 2016 for $1.1 billion, Sisal — Italy's oldest gaming company — will gain access to Flutter's gaming content and its existing brands PokerStars and Betfair.
The deal will also supplement Sisal's Matchpoint service, which allows users to bet on more than 300,000 sports events and horse races.
Flutter has been at the center of several recent blockbuster deals.
Last year, it bought out Fastball Holdings' stake in FanDuel for $4.2 billion, upping its share from 58% to 95% for a total estimated value of $11.2 billion.
In July, the company agreed to sell its sports betting affiliate Oddschecker to Bruin Capital in a deal worth up to $215 million.
Last month, it agreed to acquire online bingo operator Tombola for $542 million.
Recent Financial Results
Flutter generated $1.23 billion in revenue in Q3 2021, a 12% increase compared to the same period last year. However, the Ireland-based company lowered its full-year EBITDA guidance to $1.74 billion, down from $1.87 billion.
The downtick is the result of betting favorites winning at a disproportionate rate and a withdrawal and reapplication process in the Netherlands due to new regulations.
The process is expected to cost Flutter $13.6 million this year and $54.5 million in 2022.
Fanatics, NFL Sued for Alleged Antitrust Violations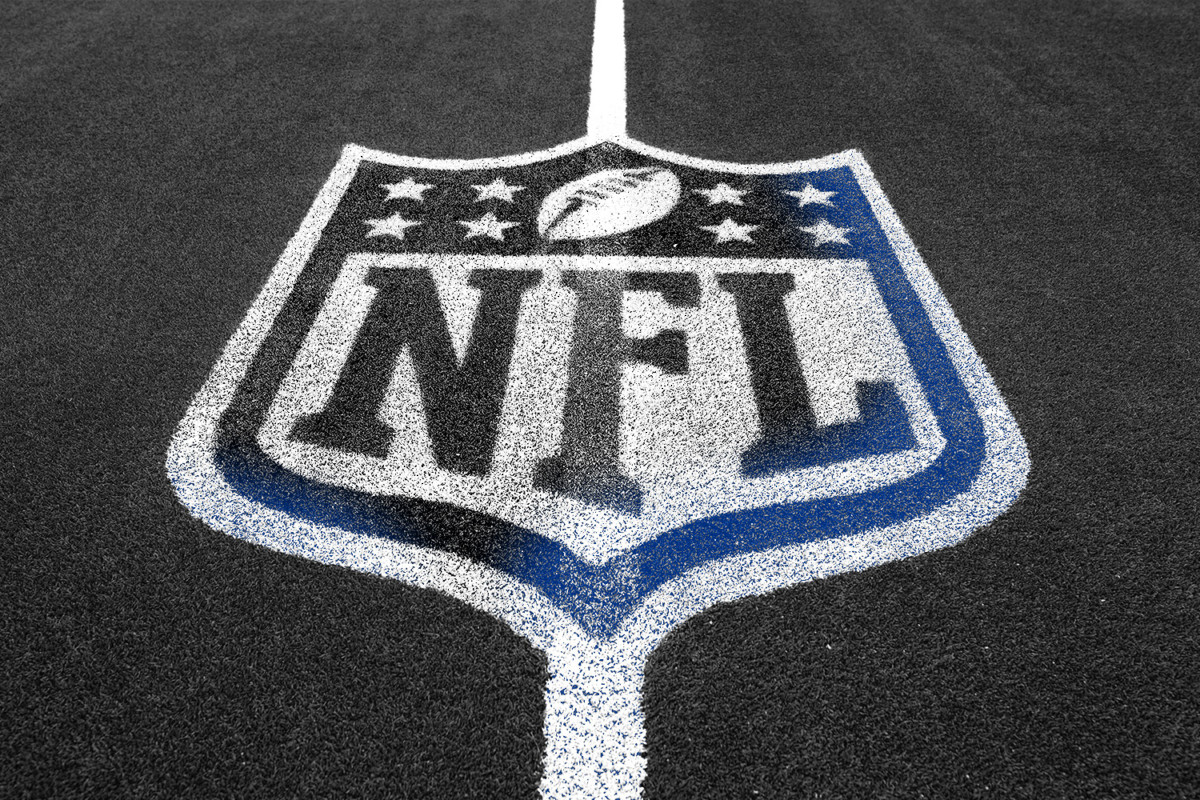 Fanatics and the NFL have proved to be a powerful merchandising team, but now the pair are facing a lawsuit alleging they illegally interfered with the competition.
The two companies are accused of stifling competition on Amazon's marketplace by placing major restrictions on other merchandisers selling NFL products.
The antitrust suit was filed in the U.S. District Court for the Northern District of California on Tuesday by Casey's Distributing Inc., naming the league, Fanatics, and each NFL team as defendants.
Casey's and Ohio consumer Natalie Wheeler Hastings claim the NFL threatened to withhold licensing from distributors who supplied items to Amazon retailers other than Fanatics.
Omaha-based Casey's distributes NFL, NBA, MLB, NHL, NCAA, and MLS-branded items and memorabilia to retailers.
Fanatics on the Rise
The NFL invested $95 million in Fanatics in 2017 at a $4.5 billion valuation.
Fanatics was valued at $18 billion in August after raising $325 million from Major League Baseball, SoftBank, Roc Nation, Jay-Z, Silver Lake, and others.
Fanatics expanded into trading cards following the August raise, striking deals with the NFLPA, NBA, NBPA, MLB, and MLBPA.
SPONSORED BY PANINI
Mosaic NFL NFT Trading Cards Available Now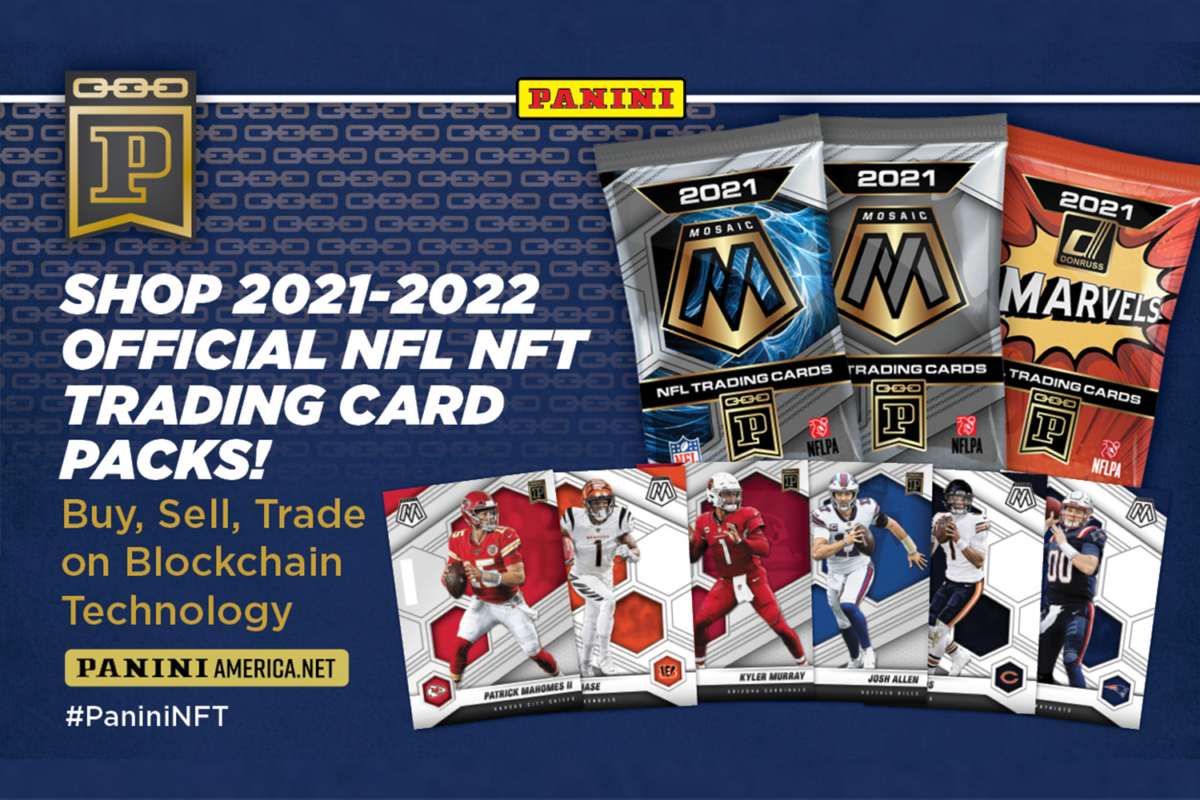 Panini America officials recently introduced its NFL NFT trading card packs with its 2021-22 NFL Mosaic product.
The NFL NFT pack introduction will be followed with other popular Panini brands including NFL Prizm and Donruss Optic where fans will be able to collect this heralded rookie class, top  players and popular Panini inserts like Downtown, Marvels and Kaboom.
Stay tuned for additional information and visit the Panini America NFT Blockchain site for future release dates, ongoing Challenges and more.
Calgary Flames Back Out of $634M Arena Deal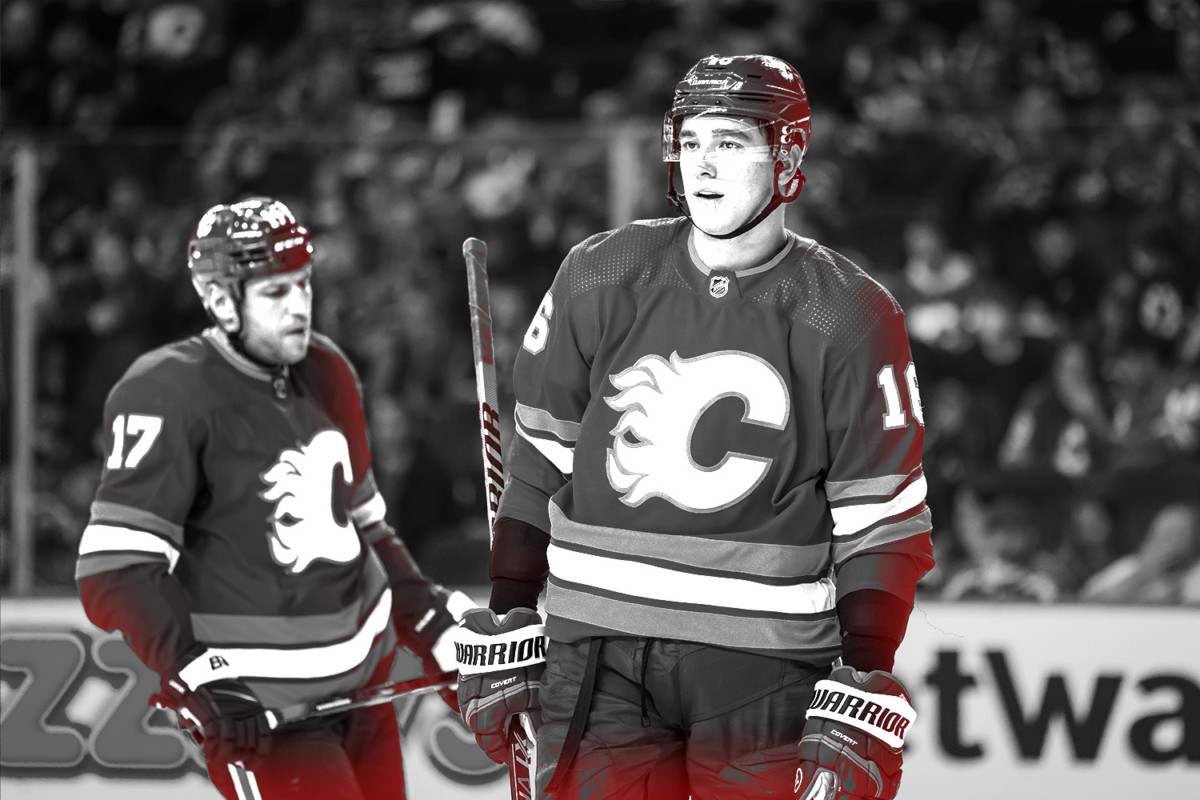 New arenas and stadiums are sprouting up across North America, but one team is reversing course.
The Calgary Flames are backing out of an arena deal, citing increased costs. The team and the city of Calgary had agreed to split the cost of a $550 million facility in 2019, but the team says that the estimated cost has risen to $634 million.
John Bean, president of Calgary Sports and Entertainment, said Wednesday that there is no viable way for the deal to go through. The team said that they would have been on the hook for $346.5 million, plus any additional costs.
Over the summer, the city and team each agreed to add $12.5 million to the project budget to account for cost overruns.
The city chipped in an additional $10 million for event management, according to Calgary mayor Jyoti Gondek. The team was to pick up additional expenses.
An additional $16.1 million in climate mitigation and street adjustments were identified, for which the city offered to pay $6.4 million. The team balked at picking up the final $9.7 million.
A City in Shock
"On a project worth over $650 million, to have one party walk away for 1.5% of the value of the deal is staggering," Gondek wrote.
It's not immediately clear what this means for the team's future. The Flames have played in their current home, the Saddledome, for 38 years.
SPONSORED BY STELLARALGO
How Pro Sports Teams are Unlocking Fan Data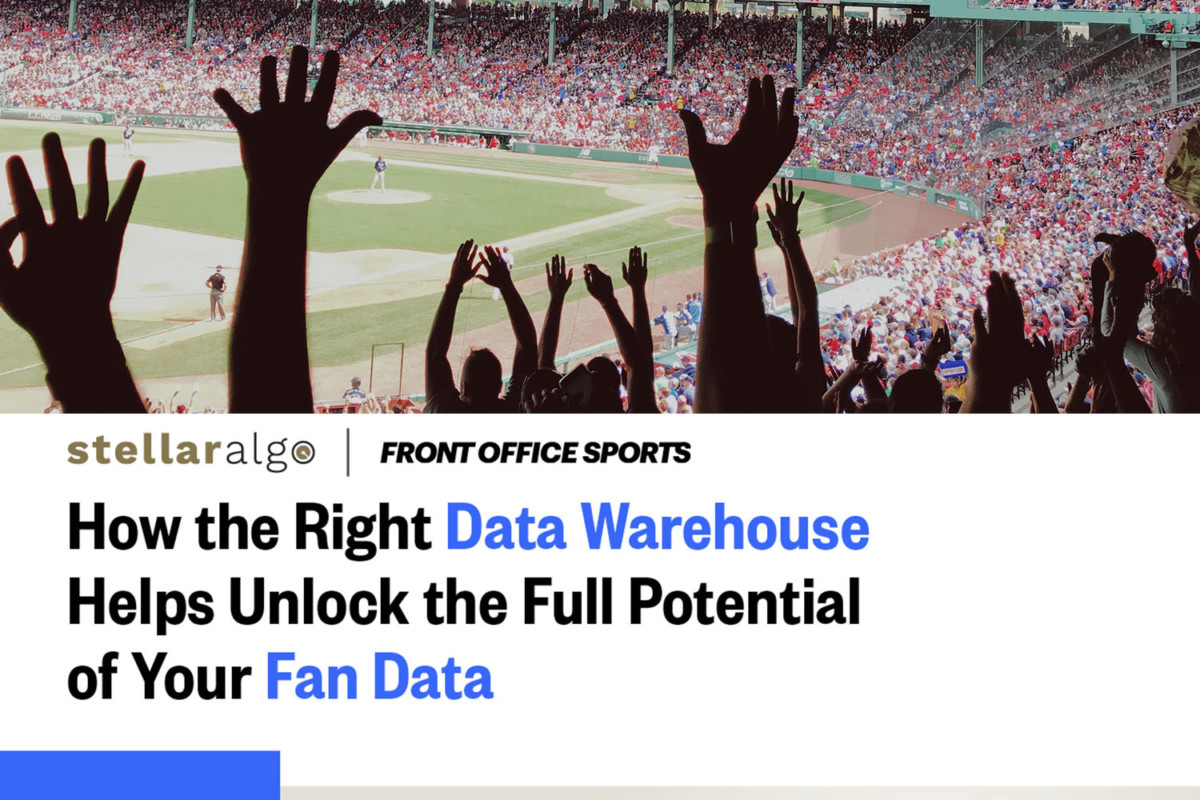 In the sports and live events industry, fan data and the way in which it can be used to personalize the experience for the customer is more important than ever before.
But before you can act on the data that's being collected, you need to be able to store that data in a flexible environment.
Download our latest white paper today to learn how StellarAlgo's data warehouse is enabling organizations like the Portland Trail Blazers and Florida Panthers to maximize revenue, personalize experiences, and realize the full potential of their fan data.
Market Movers
U.S. stocks experienced gains across all three major indexes on Thursday. Here's a look at how sports-related stocks performed:
(Note: All as of market close on 12/23/21)
The San Francisco 49ers (8-6) face the Tennessee Titans (9-5) tonight at Nissan Stadium.
How to Watch: 8:20 p.m. ET on NFL Network
Betting Odds: 49ers -3 || ML -160 || O/U 44.5* (Bet on DraftKings)
Pick: Expect the 49ers to build on their momentum. Take San Francisco to cover.
Who ya got? Reply to this newsletter with your prediction for the 49ers-Titans winner and final score.
*Odds/lines subject to change. T&Cs apply. See draftkings.com/sportsbook for details.