The Yankees and Red Sox meet tonight in their first winner-take-all game since 2004 — when Boston completed its historic series comeback from three games down.
Premier League Clubs Call for Up to $2B in Loans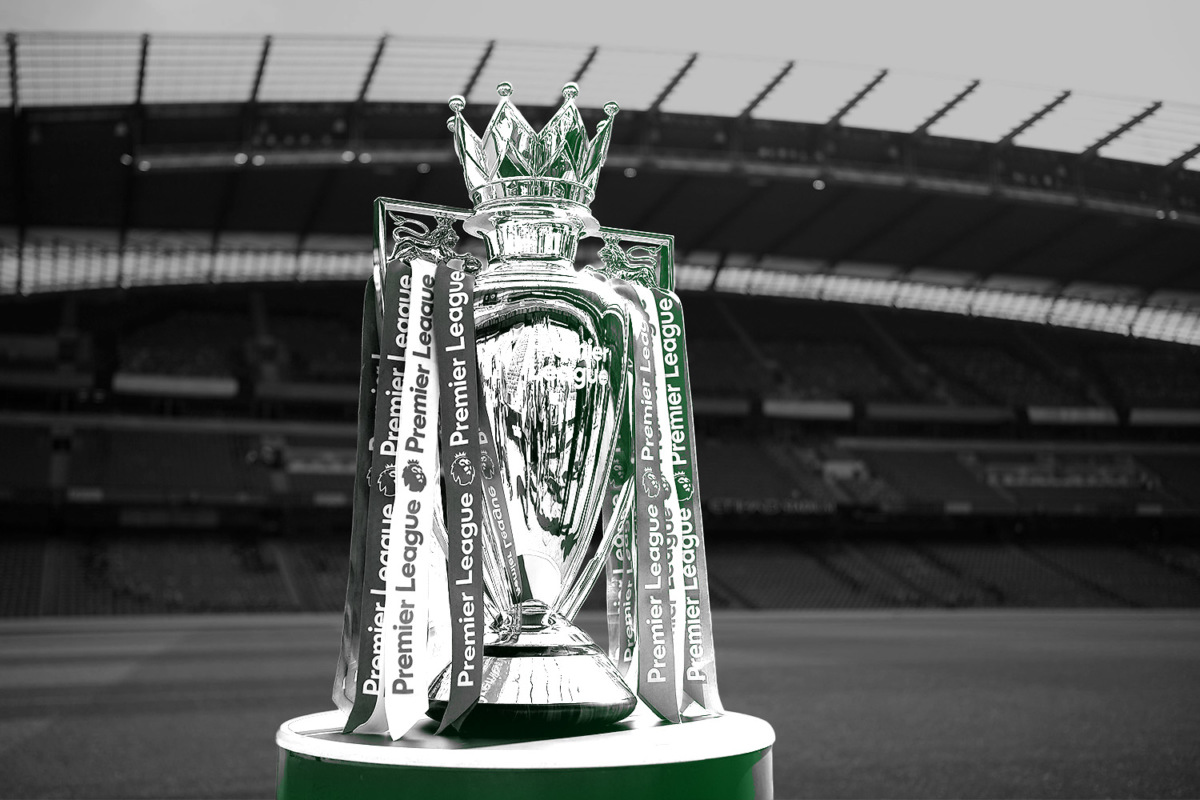 Premier League clubs are calling on the league to create a lending pool between $1.36 billion and $2.04 billion, so clubs can borrow money at cheaper rates than they get from banks and investment funds.
Clubs have leaned on banks such as Macquarie and Close Brothers to meet short-term obligations.
Clubs use "factoring deals" in which they borrow against expected revenue, such as transfer fee payments.
Teams with smaller fan bases typically have less revenue and are at greater risk or relegation, and thus have to borrow at high rates. English clubs outside the Premier League are often reliant on soft loans from their owners.
In March, MSD Partners, started by Dell Computer founder Michael Dell, lent $163.8 million to West Ham United at 9% interest, and $107.8 million to Southampton at 9.14%.
Premier League clubs collectively lost around $2.73 billion during the pandemic and held nearly $5.4 billion in net debt at the end of the 2019-2020 season.
The league's media deals with Sky Sports, BT Sport, BBC Sport, and Amazon are worth roughly $7 billion in total and run through 2025. DAZN is in advanced talks to purchase BT Sport, with the Premier League serving as the primary motivation for the acquisition.
PepsiCo Says Gatorade Hampered by Supply Shortages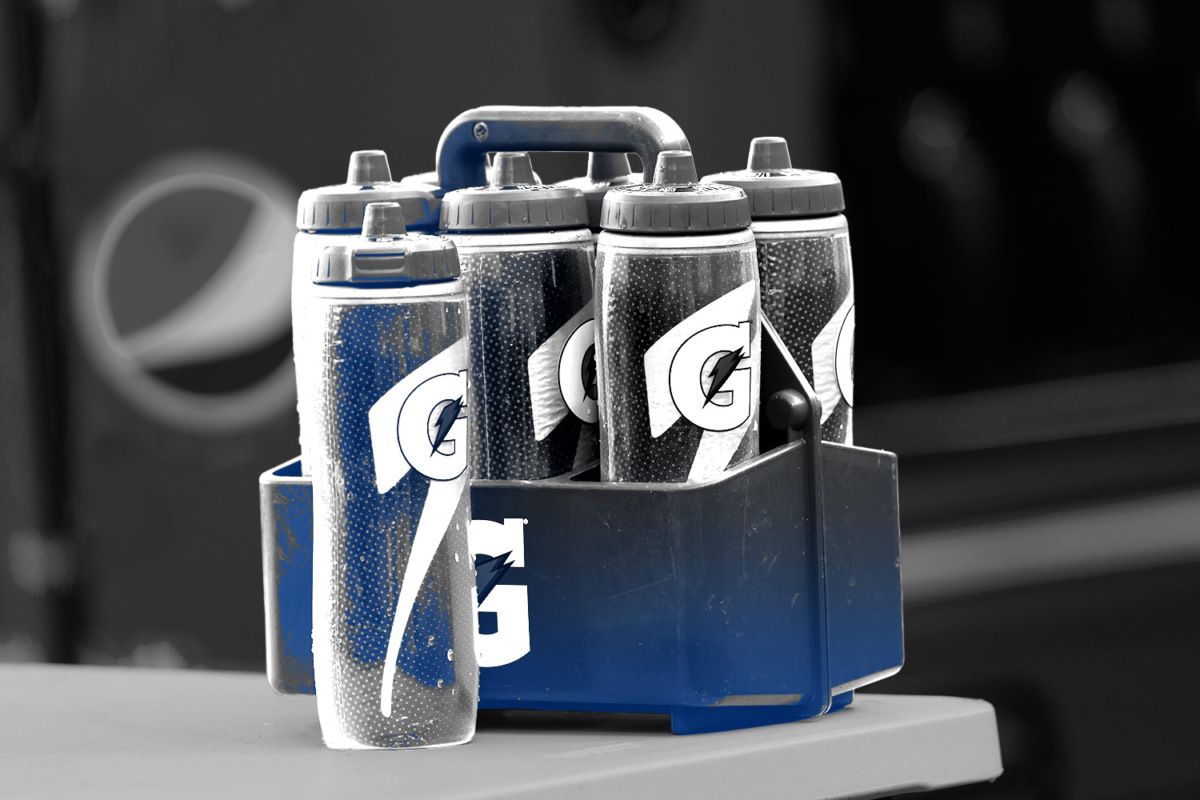 PepsiCo is set to raise its prices to offset the costs of supply chain issues, which include shortages of plastic bottles for Gatorade sports drinks.
The food and beverage giant has dealt with higher transportation and commodity costs amid the pandemic and says it will likely integrate a price hike in the fiscal first quarter of 2022. Sales, however, remain strong.
PepsiCo raised its full-year forecast for 2021 on Tuesday following an impressive third-quarter earnings report. Revenue jumped 11.6% year-over-year to $20.19 billion, surpassing Wall Street estimates of $19.39 billion.
It now expects total revenue this year to increase by 8%, up from a previous estimate of 6%.
Gatorade holds a 67.7% market share of the U.S. sports drink market, per Euromonitor.
The NBA renewed its official soft drink and chip partnership with PepsiCo earlier this year.
In its last major acquisition, the company acquired Rockstar Energy in March 2020 for $3.85 billion.
NBA superstar LeBron James finalized a multiyear endorsement deal with PepsiCo in March, leaving Coca-Cola after 17 years in a move first reported by Front Office Sports. Terms of the deal were not disclosed.
Despite supply chain setbacks, PepsiCo CFO Hugh Johnston told Reuters a shortage of products like Gatorade at supermarkets is not expected.
SPONSORED BY ATHLETIC GREENS
Nutrition is Essential… and Now, Convenient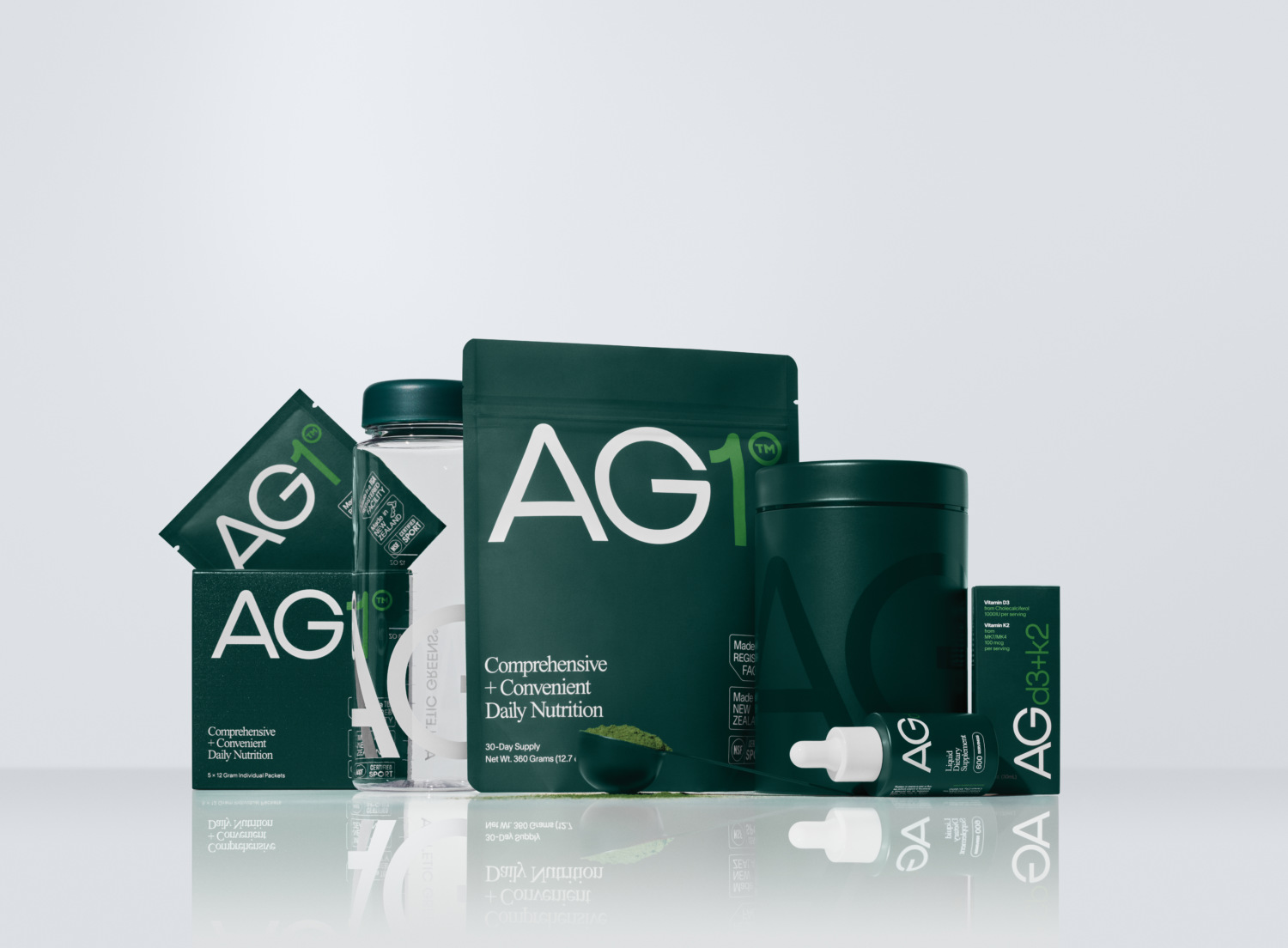 When it comes to nutrition it feels like there is too much to do, so everyone is looking for that one simple thing. That's why Athletic Greens created AG1– it gives you much more with much less. 
Their comprehensive superfood formula packs 75 highly-absorbable ingredients into one simple serving. Mix one scoop with 8oz of water, and you've got holistic and convenient nutritional support in a glass. We're talkin' daily support for your:
Digestive and gut health

Immune and nervous system

Energy levels and healthy aging
Each scoop packs the antioxidant equivalent of 12 servings of fruits and vegetables — minus all that extra fridge space…and actually tastes good.
Time to say goodbye to that average multivitamin? Grab an AG1 subscription here to score a free 1 year supply of Vitamin D and 5 free travel packs.
LVMH's Dior Adds Technogym Collab to Fitness Lineup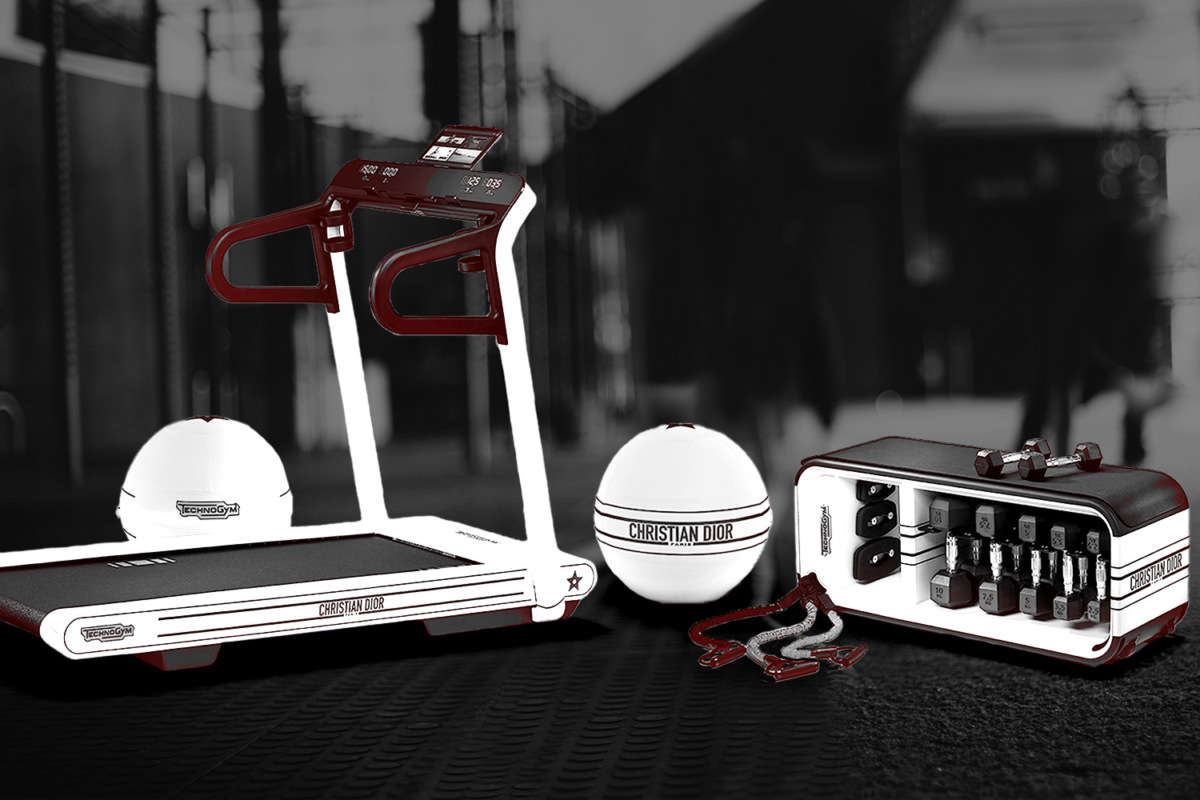 Exercise equipment maker Technogym announced a deal with luxury designer Christian Dior in an effort to attract more high-end clients.
Starting in January, Technogym will sell co-branded treadmills, bench presses, and gym balls exclusively in Dior boutiques across the globe. The company has machines in around 80,000 fitness centers and 500,000 private homes worldwide.
Dior recently unveiled its 2022 spring-summer women's collection, the Dior Vibe line, at its Cruise show in Athens.
The line includes athletic clothing items and a special Dior Vibe sneaker.
Designer Maria Grazia Chiuri said the company "understood the importance of sport during the pandemic."
In July, painter Peter Doig extended his Dior collaboration with designer Kim Jones to create a capsule collection of ski wear, and in 2019, Dior partnered with Nike on a limited-edition sneaker — Dior has also collaborated with Nike on Air Jordan 1s. Earlier this month, Dior signed a two-year deal with soccer giant Paris Saint-Germain.
Dior recorded a 56% increase in year-over-year revenue for the first half of the year, with its parent company LVMH reaching $33.8 billion in revenue.
LVMH took control of Dior in $13.1 billion buyout in 2017.
In today's Leadoff, we covered Apple's lucrative gaming platform, MLB attendance hitting a 37-year low, a $41 million loss for The Athletic, and a $150 million funding round for a crypto-based game.

Click here to listen

.

Amazon Prime Video

revealed

its broadcast team for "Thursday Night Football." The crew includes Hannah Storm, Daniel Jeremiah, Joy Taylor, and others.

ESPN anchor Sage Steele has been

removed

from the air, and sources tell FOS that Steele has tested positive for COVID-19 after controversial comments about the vaccine.

The NHL, the world's best hockey league, has a new home on ESPN+, ESPN, ABC, and Hulu. All for hockey, all season.*
*Sponsored Content
SPONSORED BY KORE SOFTWARE
Tell Stronger Stories with Data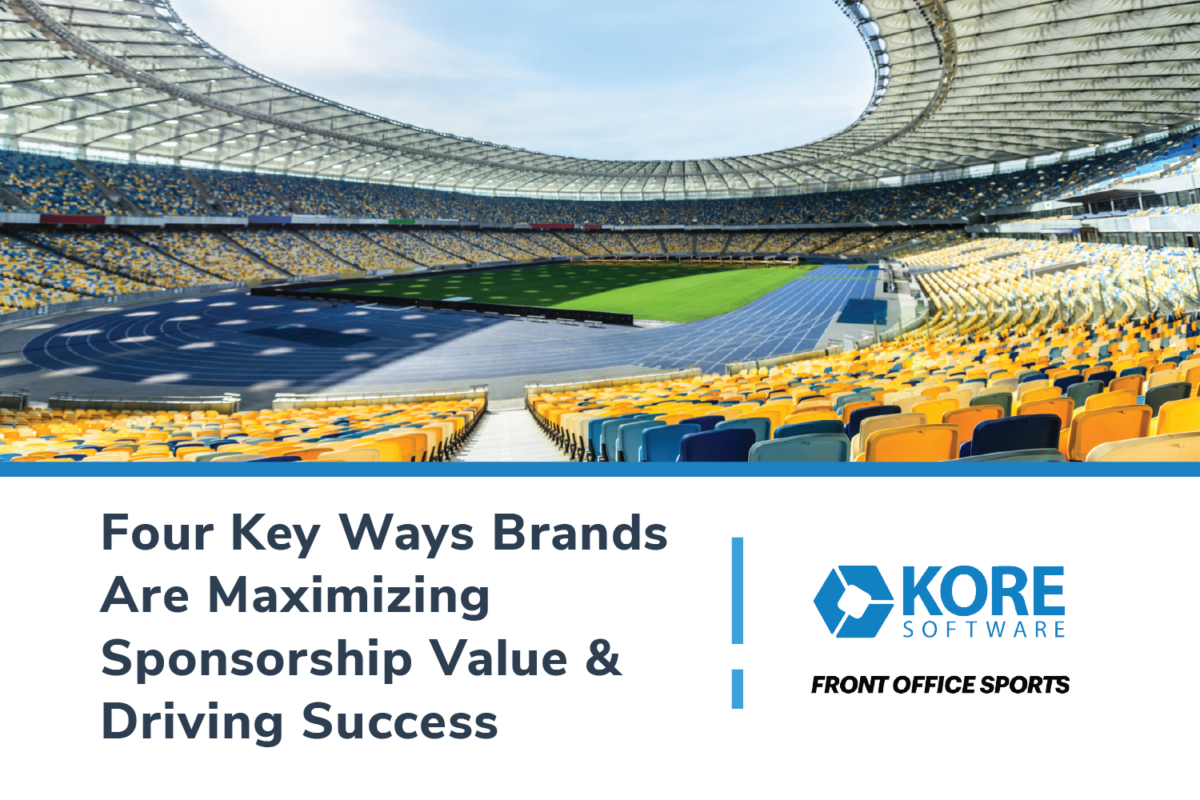 Measuring the success of a sponsorship purely by the numbers doesn't give you the full story. By analyzing data through the lens of storytelling, brands can synthesize objectives and outcomes with supporting statistics in order to create a compelling narrative that goes deeper than data alone. 
In our latest white paper, Front Office Sports teamed up with KORE Software to explore the ways that storytelling can help brands, venues, and other stakeholders in the live event space maximize the value of sponsorship deals and make smart, data-based decisions at every point in the funnel.
Download the white paper to learn the keys to superior storytelling, and how KORE Software can decipher your data and help you translate it into a successful strategy.
Market Movers
U.S. stocks experienced gains across all three major indexes on Tuesday following a session of declines. Here's a look at how sports-related stocks performed:
(Note: All as of market close on 10/5/21)
The New York Yankees (92-70) face the Boston Red Sox (92-70) tonight at Fenway Park.
How to Watch: 8 p.m. ET on ESPN
Betting Odds: Yankees -1.5 || ML -125 || O/U 8.5*
Pick: Expect Nathan Eovaldi to give the Yankees some trouble. Take Boston to cover. 
Who ya got? Reply to this newsletter with your prediction for the Yankees-Red Sox winner and final score.
Shoutout: Congrats to FOS reader Lexa Power for correctly predicting a Chargers win over the Raiders.
*Odds/lines subject to change. T&Cs apply. See draftkings.com/sportsbook for details.
Win a Pair of LaLiga ElClásico Tickets
In addition to winning gear, every referral will earn an entry into the LaLiga 2022 ElClásico ticket giveaway! ESPN is the new home of LaLiga in the U.S. Follow the best soccer league in the world with the top stars streaming every match across all ESPN platforms. Subscribe now. 
It's easy to spread the word. Copy and paste your unique link below and share it in an email or on your timeline. One referral = one entry.
Your custom referral link: [RH_REFLINK]
Or use these one-tap sharing methods: