It's clear KD has ridiculous skills as an investor, too.
Kevin Durant Scores Big on Coinbase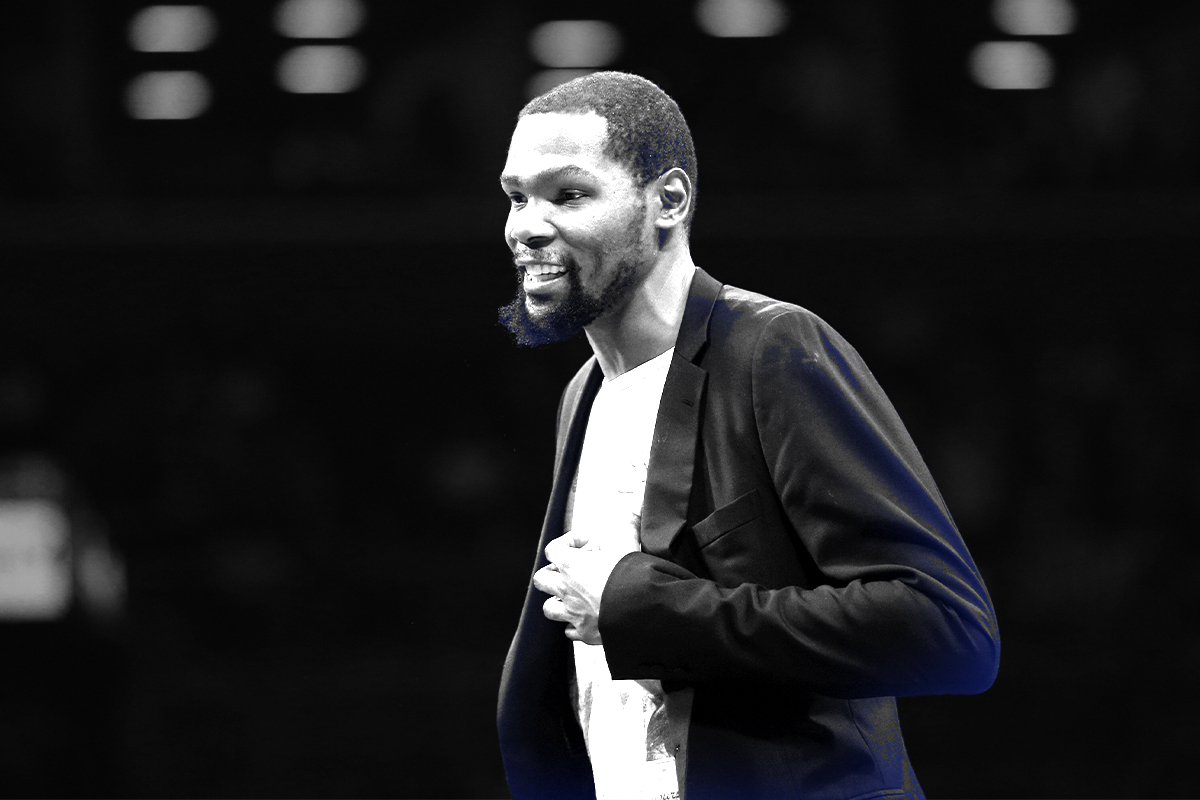 On Tuesday, Kevin Durant scored 31 points on the Timberwolves, his best performance in two-and-a-half months. On Wednesday, he notched an even bigger win when Coinbase went public.
The crypto exchange market, known for providing an easy on-ramp for casual investors to buy bitcoin and other blockchain-based coins, went public via a direct listing.
The crypto exchange market, known for providing an easy on-ramp for casual investors to buy bitcoin and other blockchain-based coins, went public via a direct listing.  Coinbase shares closed at $328.28 today, valuing the company at $86 billion.
That's good news for KD, who bought into the investment platform through his and Rich Kleinman's Thirty Five Ventures when it was valued at $1.6 billion. The rapper Nas' venture fund invested in the Series B round, when Coinbase was valued at around $143 million.
Durant is an active investor, particularly in tech companies.
He was also an early-stage investor in Postmates, Acorns, Sandbox VR, and shared bike and scooter company Lime.
Durant has also bought into a number of sports and fitness companies, including Dapper Labs, maker of NBA Top Shot, Goldin Auctions, drink company WTRMLN WTR, and athlete recovery tech company Therabody.
Serena Williams' Serena Ventures appears to have also been an investor, but pulled Coinbase from its publicly listed portfolio companies after Coinbase's CEO came out against employee political activism.
Coinbase reported last week that its Q1 revenue was up 847% year-over-year to around $1.8 billion, and that it has 56 million users.
Dish Sues Peloton, Others Over Streaming Tech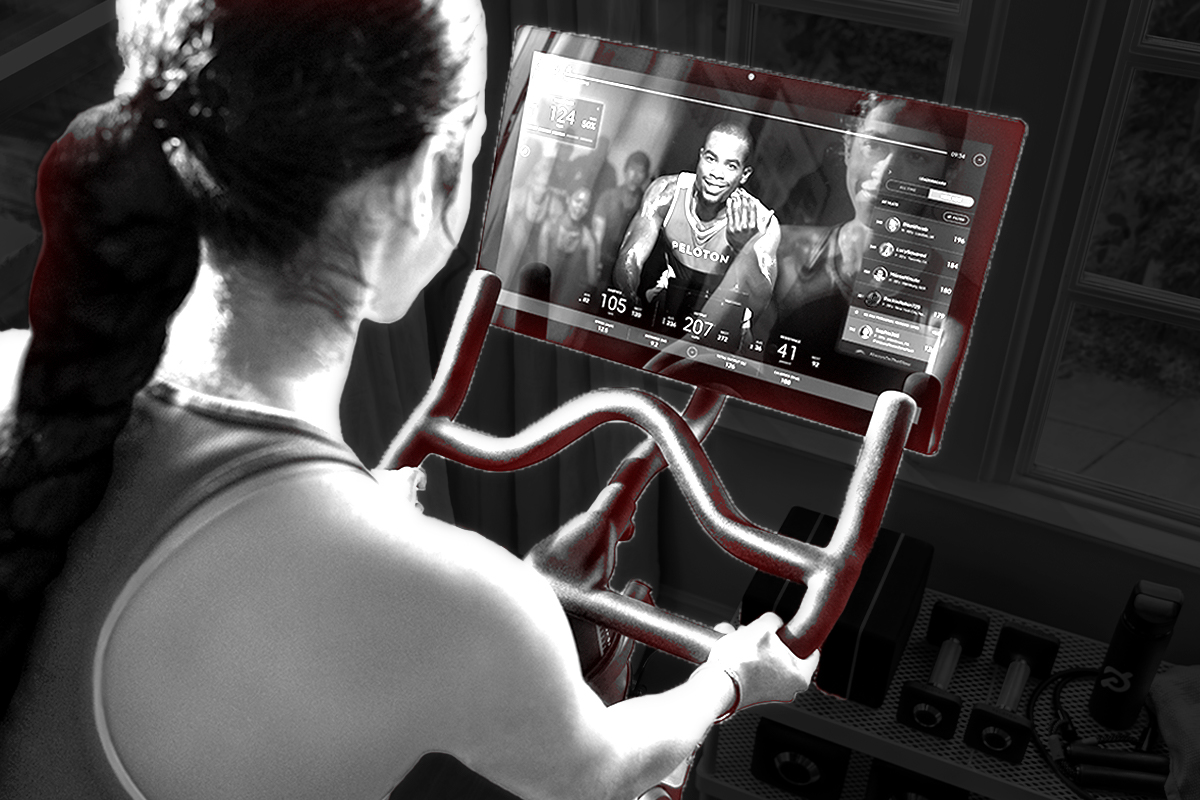 Dish Network and its Sling TV division sued Peloton, Lululemon, and ICON Health & Fitness.
The network provider says the fitness companies used Dish's patented technology developed by Move Networks Inc., which "allows Internet users to stream content from across the world in real time at the highest possible quality." Move Networks was acquired by Dish in 2010.
The patents addressed include ways to improve online video quality including fast-forwarding, rewinding, and browsing on multiple streams without interruption. Sling uses the technology in a bundle offering for live TV channels streamed over the internet for a monthly fee.
Dish said Sling TV can "replicate the streaming-while-exercising experience."
Sling lost 118,000 users last year and currently has around 2.5 million subscribers. It represents roughly 22% of Dish's video subscriber base.
Dish sued Univision Communications in 2019 for some of the same patents. Dish ended up settling in that case but is looking for cash compensation this time around, along with orders to block more unauthorized use of the technology. The suits were filed in Texas and Delaware.
In a separate complaint filing to the U.S. International Trade Commission, Dish and Sling are looking to block imports including Peloton's stationary bikes, Mirror workout panels, and NordicTrack treadmills. Lululemon bought Mirror last year for $500 million.
Dish Network recorded $4.56 billion in revenue in Q4 2020, up from $3.24 billion the year before.
SPONSORED BY PRIVACY.COM
Take Control of Your Payments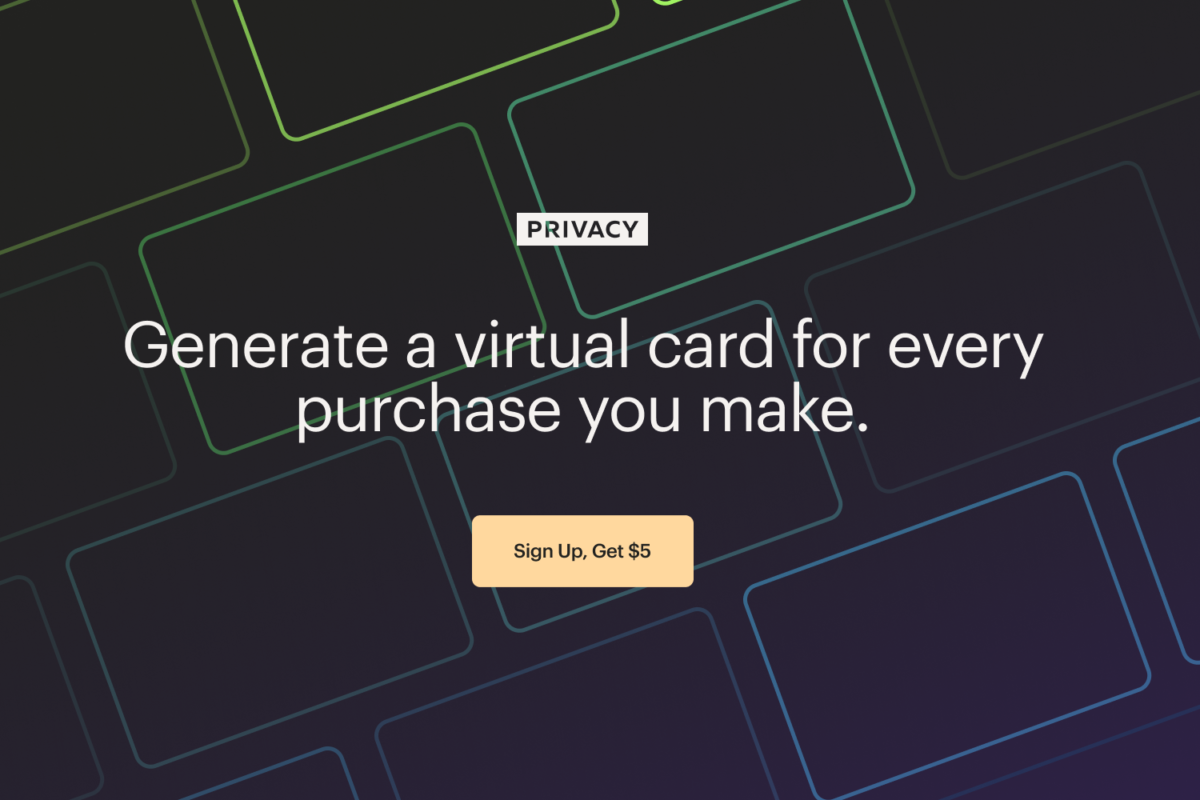 Subscribed to a sports video streaming service? Have a credit card saved in your favorite sports betting app?
Any time personal financial information is stored on the internet, you're at risk of either being overcharged or having your info compromised by a data breach. 
You can limit the risk that comes with spending online with Privacy.com by generating virtual payment cards at each place you shop. Privacy Cards mask your card information, and they make it easy to manage your financial life online. Set spend limits on each card to control recurring payments. Make sure that you are never billed twice for your streaming service, or charged without your consent.
Sign up today at privacy.com/FOS and get $5 towards any online purchase.
Univision, Televisa Merge Into Spanish TV Giant
Two giants of Spanish-language media are both exclaiming "gooooooooool!" today.
Univision has agreed to acquire Televisa at a value of $4.8 billion, including $3 billion in cash and $1.5 billion in Univision equity. Televisa's share of Univision will grow to 45% from 36%. The new entity will be called Televisa-Univision.
Univision, which merged its sports division with Televisa's in 2019, is a dominant broadcaster in North American Spanish-language sports.
Univision has extensive soccer coverage, including Copa America, the Mexican League, Copa MX, and Liga MX.
Univision partners with NFL and MLB teams to provide Spanish TV and radio game broadcasts.
Earlier this month, Univision signed a five-year deal with Hispanic mixed martial arts franchise Combate Americas.
With 61 television stations and 58 radio stations in the U.S. and Puerto Rico, Univision has largely focused on those traditional broadcast media, but the new deal hints at a push into streaming, which is more of a focus for Televisa.
The deal involves some well-known financial players: It will be financed by SoftBank Latin American Fund, with participation from Google and the Raine Group. J.P. Morgan Chase arranged $2.1 billion in debt commitments. SoftBank said it would leverage its tech ecosystem to grow Televisa-Univision's capabilities as a multi-platform media provider.
Shares of Grupo Televisa SAB shot up by roughly 37% after the news broke.
Bernie Madoff, the man responsible for history's most extravagant Ponzi scheme — totaling

$64.8 billion

in losses for victims like Stephen Spielberg, former Philadelphia Eagles owner Norman Braman, and former Disney chairman Jeffrey Katzenberg — has died. He infamously swindled former Mets owners, leading to a $1 billion lawsuit for the group. Madoff was in the midst of a 150-year prison term. 

Seahawks quarterback Russell Wilson and his wife, singer and model Ciara, will

host

an hour-long special on NBC to educate the country on the COVID-19 vaccine. The special will feature appearances from President Joe Biden, Barack and Michelle Obama, and several professional athletes.

Canada-based digital media company theScore

reported

Q2 2021 earnings following its IPO in March. The company's second-quarter gaming handle grew 491% year-over-year, reaching a record $81.6 million — though its gaming sector still lost money. Media revenue for the quarter grew 17% to a record $8 million.

Thunder forward Lu Dort is showing out on both sides of the ball. Last night against the Jazz, the 21-year-old finished with a career-high 42 points, seven rebounds, and four steals — and he went 7-of-11 from three. Get more stories like this in The Association, a free, daily NBA newsletter.

Click here to subscribe

.
SPONSORED BY USA TODAY SPORTS
Go for Gold with USA TODAY Sports!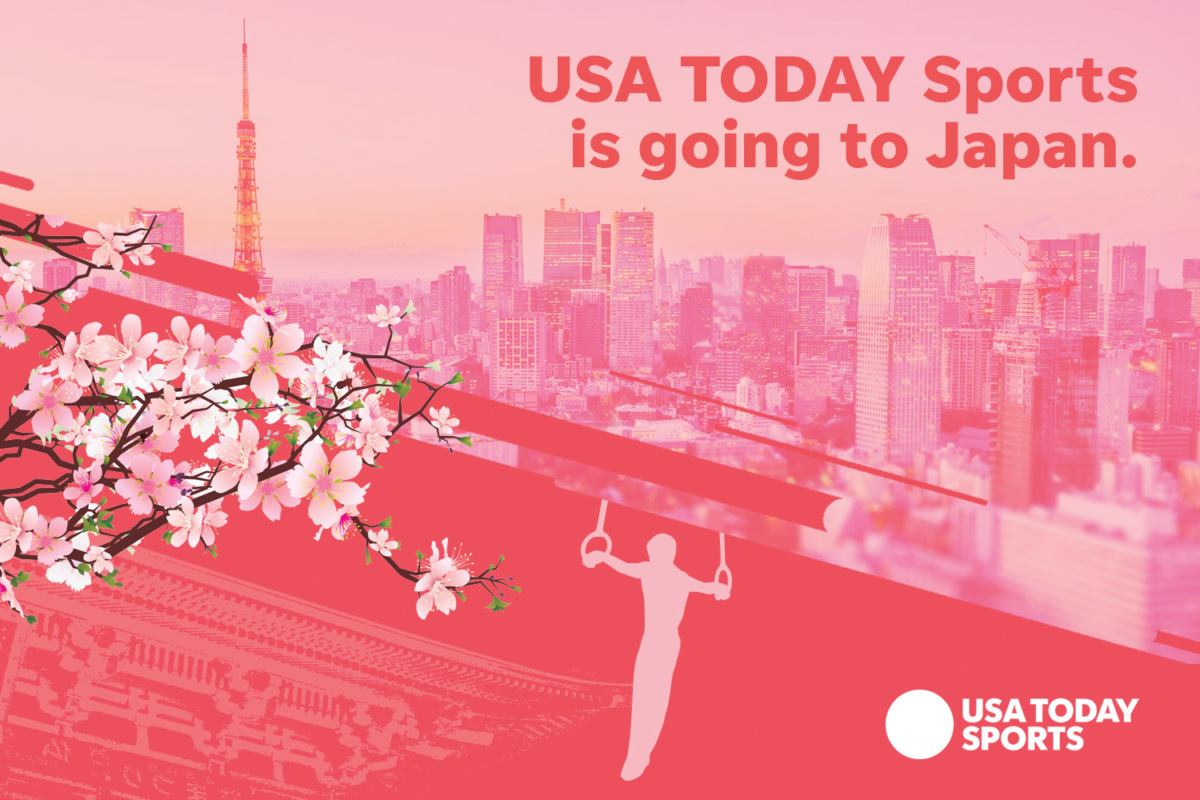 Want to reach over half of the adult Olympics fans in the country? The Olympics are officially 100 days away, and USA TODAY Sports is prepared to have every score and storyline covered.
With a team of 40+ journalists on-site in Tokyo, USA TODAY Sports Olympic coverage generates a dedicated and unique Olympics audience. Traditionally, 48% of the USA TODAY Sports Olympics audience doesn't visit NBCSN digital sites during the Games.
With content that resonates on a national to local level, USA TODAY Sports' Olympics coverage is a golden opportunity to amplify brand awareness and messaging this summer. Contact us to learn more!
U.S. stocks were mixed on Wednesday following the release of earnings results from banks. Here's a look at how sports-related stocks performed:
Up:
GameStop Corp. (NYSE: GME) gained 18.45%
Dave & Buster's Entertainment, Inc. (NASDAQ: PLAY) gained 3.77%
Camping World Holdings, Inc. (NYSE: CWH) gained 3.69%
Down:
Peloton Interactive, Inc. (NASDAQ: PTON) dropped 3.73%
Caesars Entertainment, Inc. (NASDAQ: CZR) dropped 2.57%
Penn National Gaming, Inc. (NASDAQ: PENN) dropped 1.92%
(Note: All as of market close on 4/14/21)
The Philadelphia 76ers (37-17) host the Brooklyn Nets (37-17) tonight at Wells Fargo Center. Whoever wins takes the top spot in the Eastern Conference. The teams last met in February when the 76ers won 124-108. The Nets will be without Kevin Durant and James Harden.
How to Watch:
7 p.m. ET on ESPN
Betting Odds:
76ers -7.5 || ML -305 || O/U 224.5
Pick: The Nets travel to Philly to take on a 76ers team that is 15-5 in their last 20 games. With Kyrie Irving back in the lineup after missing Brooklyn's last game due to a family matter, Philadelphia may have trouble starting their four-game homestand on a positive note. Despite the Nets not having Kevin Durant and holding a 3-7 record against the spread in their last 10 games, take Brooklyn to cover and lean under.
Who ya got? Reply to this newsletter with your prediction for the Nets-76ers winner, final score, and high scorer. Nail it, and you get a mention in Thursday's FOS PM. Don't forget to include your Twitter handle.
Shoutout: On Tuesday, we asked FOS readers to pick the winner, final score, and high scorer of the Celtics-Trail Blazers tilt. The Celtics beat the Trail Blazers 116-115, and Jayson Tatum went off for a game-high 32 points, but all of our readers who responded picked Portland.