Season's on the line for the Lakers and Blazers. Here's hoping for two all-time thrillers. 
DAZN and Matchroom Ink 5-Year Broadcast Deal
For decades, boxing broadcasters relied on the pay-per-view revenue model. Now there's an increasingly attractive option for fans: pay-for-DAZN.
The sports streaming service struck a five-year deal worth over $100 million with boxing producer Matchroom to broadcast its matches based in the United Kingdom and Ireland. Sky Sports had previously owned the rights for 27 years.
The deal will test the strength of both brands' ability to bring an established audience from one subscription service to another.
Starting July 31, the arrangement will cover at least 16 matches, beginning with bouts on three consecutive weekends.
Matchroom is launching a production and content company to produce its live events in the U.K.
Earlier this year, DAZN snagged another long-term Sky property when it won the contract for international Serie A broadcast rights in a three-year, $2.95 billion deal.
Matchroom and DAZN also linked up in 2018 on a $1 billion dollar, 8-year pact to produce and broadcast at least 16 fights in the U.S.
DAZN, now helmed by former Disney executive Kevin Mayer, reportedly has its eye on Premier League rights and is considering going public.
The company expects to bring in over $100 million in advertising revenue this year.
Vanessa Bryant Blasts Nike's 'Mambacita' Leaks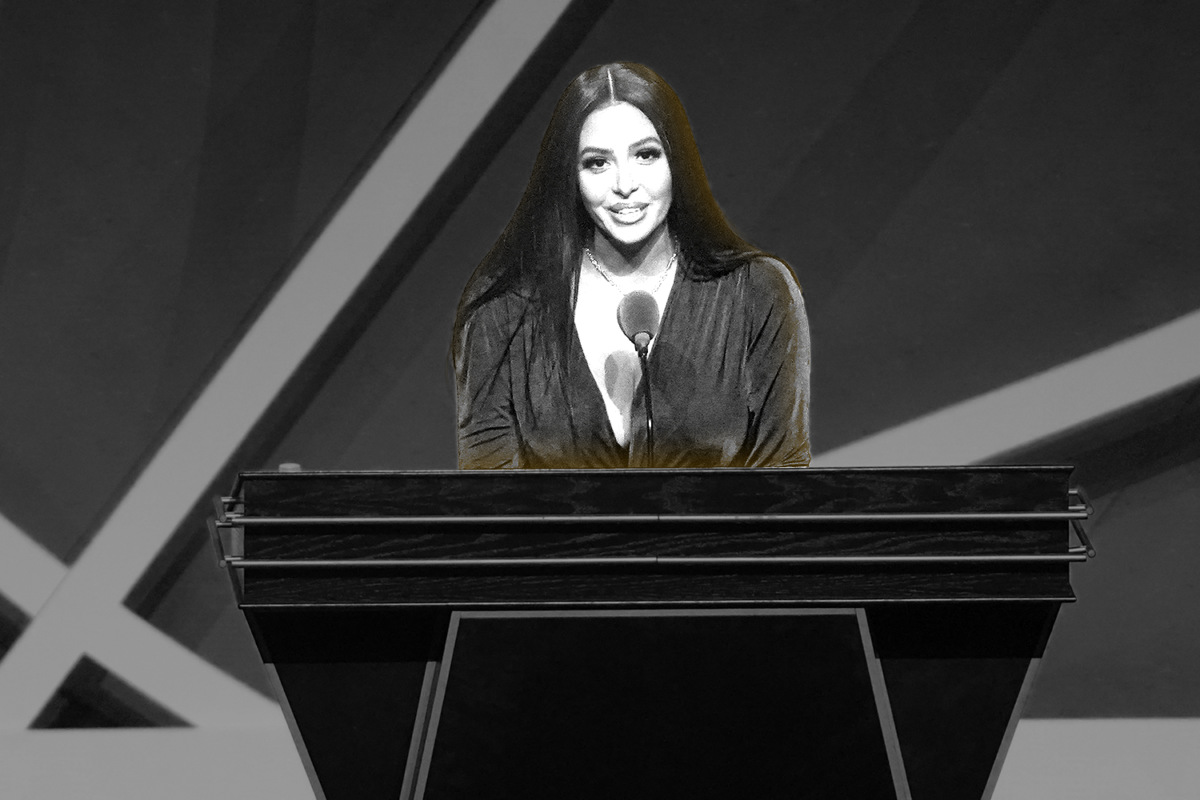 Before Kobe Bryant's estate parted ways with Nike in April, Vanessa Bryant designed a Kobe sneaker honoring her late daughter Gianna. The contract ended, and the shoes were never released.
Late Wednesday night, Vanessa took to Instagram after seeing a stranger's photo of the shoes, saying they were not even supposed to be made in the first place.
"The MAMBACITA shoes are NOT approved for sale," she wrote. "I wanted it to be sold to honor my daughter with ALL of the proceeds benefiting our @mambamambacitasports foundation, but I did not re-sign the Nike contract and decided not to sell these shoes."
Bryant's estate has filed 13 trademarks since May 2020 for shoe and clothing brands. Nike and Kobe's contract began in 2003 and officially ended on April 13, 2021.
Roughly two weeks later, Vanessa Bryant announced Mambacita, a clothing line set for release on Gianna's birthday. She had also said that there were still two Nike releases coming — but never mentioned the Mambacita sneakers. That hasn't stopped them from showing up online and on-court.
A post from @kicksoncourtph showed Nike-sponsored Bucks player Khris Middleton wearing the shoes earlier this week.
B/R Kicks tweeted an "on-feet" look of the shoe Wednesday afternoon.
The price of the shoes, should they be released, is undisclosed. A pair of Nike Kobe VI Black Mambas retails for $200, and the sold-out Mambacita sweatsuit cost $332.
Multiple messages left with Nike by Front Office Sports were not returned on Thursday.
SPONSORED BY APOLLO NEURO
Wear Away Your Stress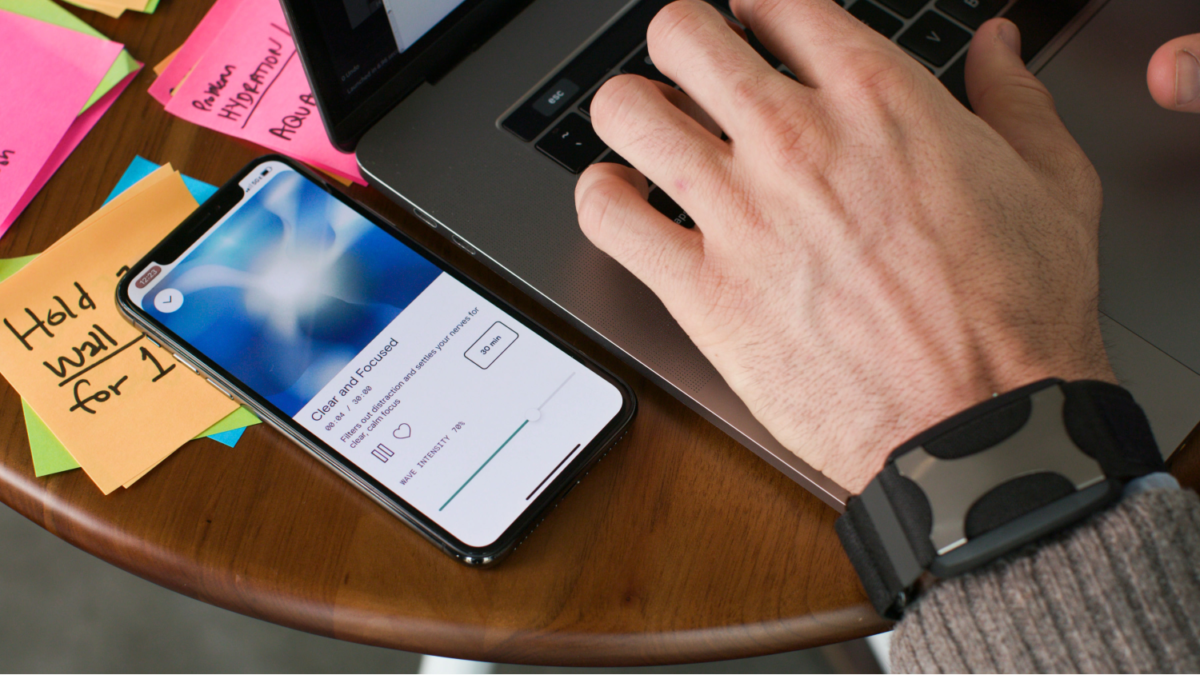 Whether you're an athlete or an attorney, there's one thing we can all agree on: Weak sleep and high stress lead to poor performance. 
But what if you could slip a device around your wrist and fix all that? Enter Apollo Neuro.
Developed by physicians and neuroscientists, Apollo Neuro trains your nervous system to cope with stress better over time. 
Unlike other wearables, Apollo Neuro doesn't track your biometrics — it actively improves your health in real time. We're talking better relaxation, deeper sleep, more focus, and even improved Heart Rate Variability (a critical indicator of stress resilience). 
A healthy body starts with a healthy mind, and a healthy mind starts with Apollo.  
USFL Set to Return with Fox Sports as Broadcaster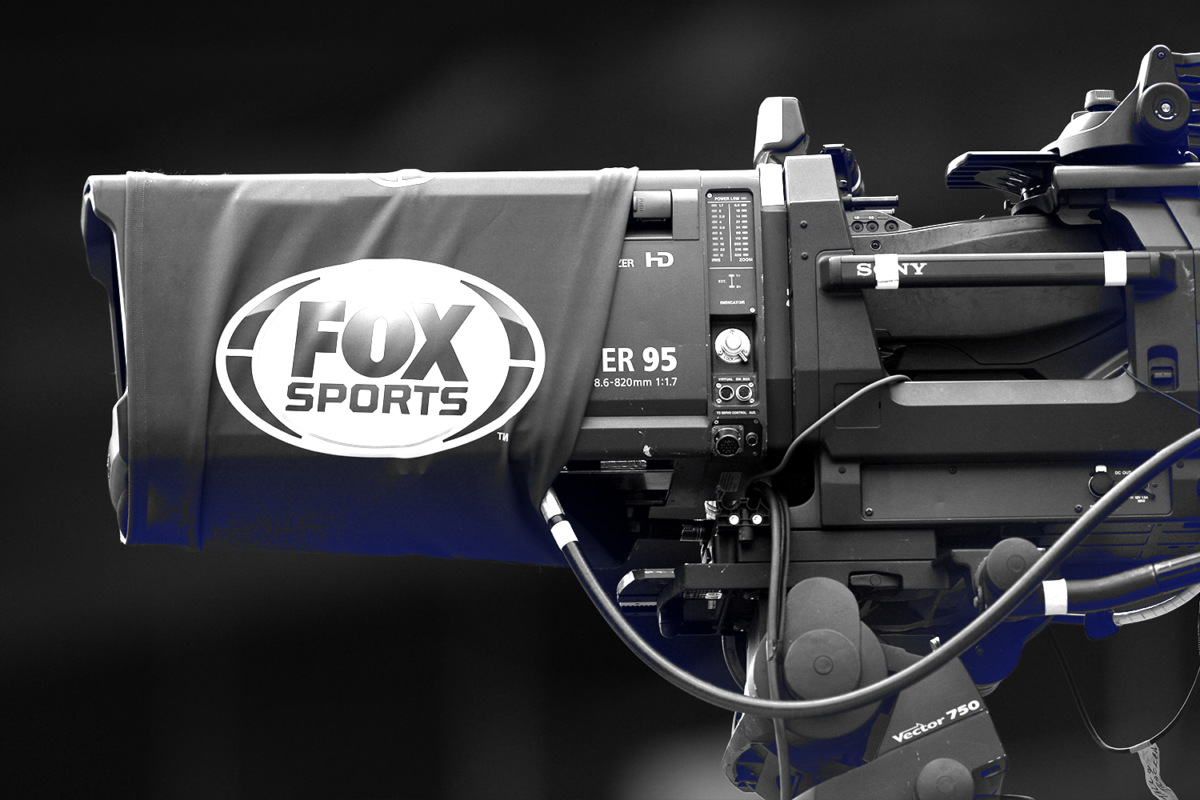 It's been 35 years, but the United States Football League is back.
The USFL announced on Thursday that it plans to return to the gridiron in the spring of 2022 with Fox Sports as its broadcast partner.
"It's an alternative for some players rather than going to the NFL, and it's an opportunity for others," said former USFL and NFL quarterback Doug Flutie.
The USFL launched in 1983 and played its games over the summer rather than fall.
It failed three years later after team owners overspent in search of success, ultimately losing $163 million. Fiscal highs and lows were commonplace for the league.
Inked a two-year media rights deal, worth $30 million in 1983, with ABC and ESPN.
Implemented a $6 million initiation fee for expansion franchises.
Filed an antitrust suit against the NFL seeking $1.6 billion in damages, arguing a monopoly power in professional football, but was only awarded $1.
Despite its short life span, the USFL featured some of the best talent in football including Flutie, running back Herschel Walker, and quarterback Steve Young.
The first go-round of the USFL featured a minimum of 12 teams, but the league will now target a minimum of eight for the 2022 season.
The popular Stephen A. Smith Burner account disappeared from Twitter in April. The creator of the parody account spoke to Front Office Sports about why he got suspended and his efforts to work with major sports media companies.

Activision Blizzard's Robert A. Kotick is

currently

the second-highest paid CEO among S&P 500 companies with $154.6 million in earnings over the last year. The "Call of Duty" maker brought in $2.38 billion in Q1 net revenue and pays its median employee $99,100.

5.58 million viewers

watched

the Indy 500 on Sunday — a 51% increase from 2020. That's the best figure since NBC took the broadcasting rights in 2019, as well as a bounceback from last year's worst-ever live numbers (3.69 million).

Kris Bryant's MVP-caliber play has helped lift the Cubs into first place in the National League Central, but Chicago has a pending free agent dilemma. Along with Anthony Rizzo and Javier Baez, Bryant will be a free agent following the 2021 season. Bryant's $19.5 million salary is the highest on the team. Get more stories like this in Sports Section, a free, daily newsletter.

Click here to subscribe

.
SPONSORED BY TAFT
Give Boring Boots The Boot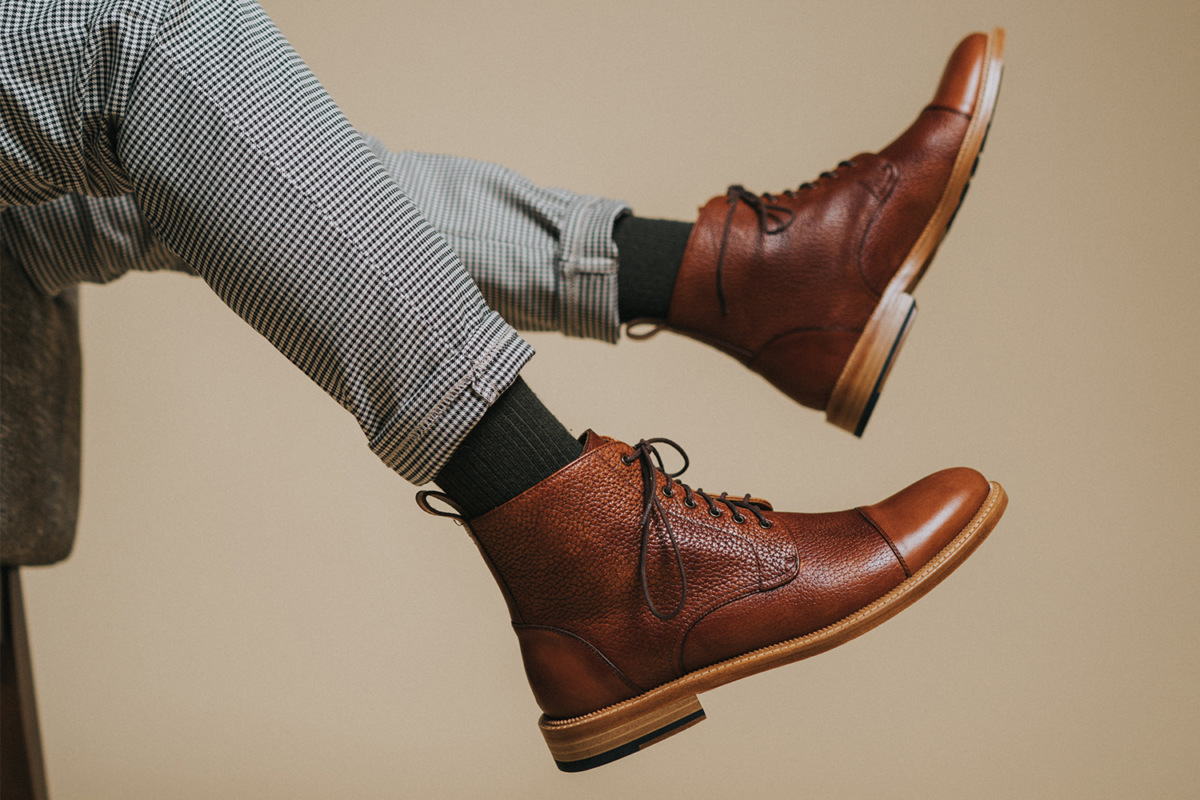 Who decided boots and shoes had to be boring? 
It's time to upgrade your closet with TAFT's bold, unique, and high quality footwear. This direct-to-consumer footwear brand is bringing some much-needed personality to the boot game, pairing bold designs with the quality and durability you expect from boots. 
Every single product is hand-painted and handmade at carefully-selected factories in Spain by artisan shoemakers. Plus, full-grain leather and blake-stitched construction means TAFT shoes last forever.
Ready to let your shoes do the talking? Use code FOS10 to save 10% on any full-priced TAFT boot, shoe, or sneaker.
U.S. stocks experienced declines across all three major indexes on Thursday. Here's a look at how sports-related stocks performed:
Up:
Manchester United plc (NYSE: MANU) gained 1.85%
Rush Street Interactive, Inc. (NYSE: RSI) gained 1.61%
World Wrestling Entertainment, Inc. (NYSE: WWE) gained 1.36%
Down:
GameStop Corp. (NYSE: GME) dropped 9.09%
Dave & Buster's Entertainment, Inc. (NASDAQ: PLAY) dropped 5.19%
Peloton Interactive, Inc. (NASDAQ: PTON) dropped 5.02%
(Note: All as of market close on 6/3/21)
The Los Angeles Lakers host the Phoenix Suns in what could be the last game of the series. The Suns lead 3-2 after blowing out the Lakers 115-85 on Tuesday.
How to Watch:
10:30 p.m. ET on TNT
Betting Odds:
Lakers -2 || ML -130 || O/U 207
Pick: The Suns are on a roll, but AD could be back in action for a Lakers team facing elimination. Take L.A. to cover and lean over.
Who ya got? Reply to this newsletter with your prediction for the Suns-Lakers winner, final score, and high scorer. Nail it, and you get a mention in Friday's FOS PM. Don't forget to include your Twitter handle.
Shoutout: On Wednesday, we asked readers to make predictions for Mavericks-Clippers. The Mavericks beat the Clippers 105-100 behind Luka's game-high 42 points. Everyone who submitted thought L.A. would win.
Ready to rep your favorite newsletter? Refer your friends and colleagues to Front Office Sports and you could win FOS merch.
It's easy to spread the word. Copy and paste your unique link below and share it in an email or on your timeline.
Your custom referral link: [RH_REFLINK]
Or use these one-tap sharing methods: