Cristiano Ronaldo now has the most-liked Instagram post by an athlete. His announcement that he and girlfriend Georgina Rodriguez are expecting twins is up to 28 million likes and counting.
Coca-Cola Closes In on $8B BodyArmor Deal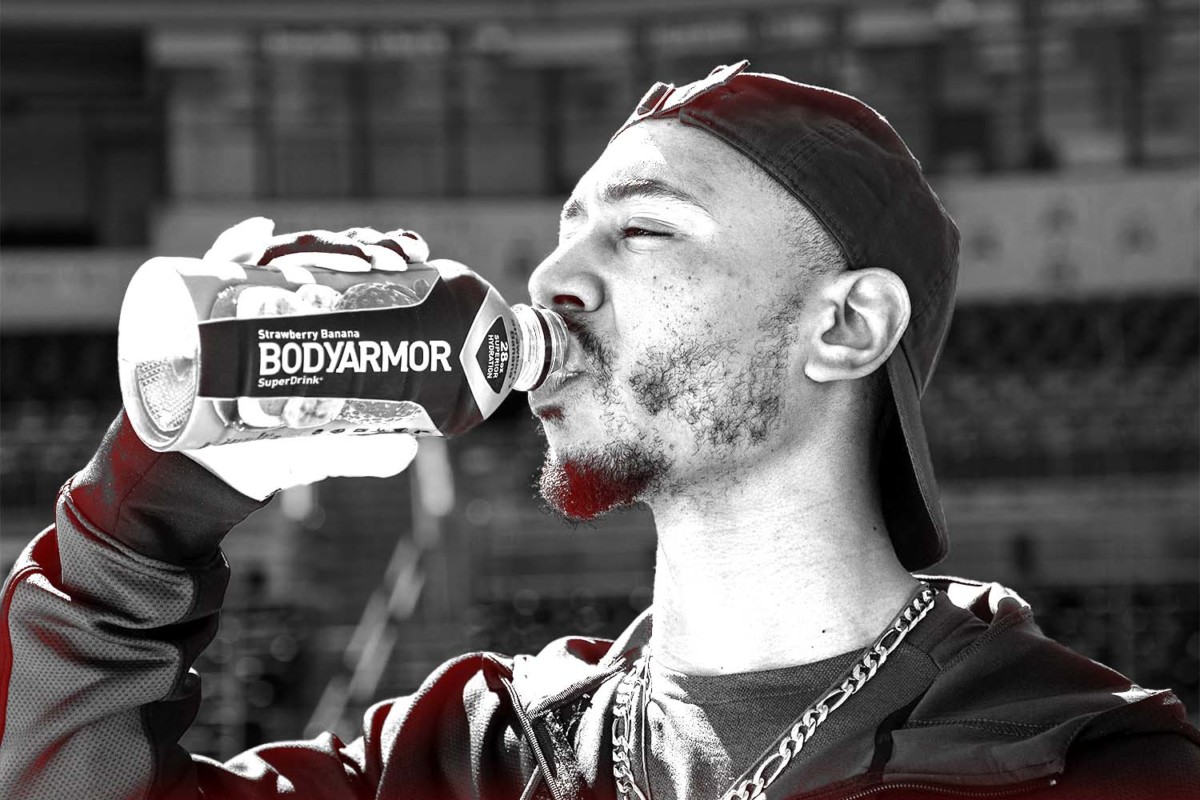 Coca-Cola is close to acquiring a controlling stake in BodyArmor in a deal that values the sports drink maker at $8 billion, according to Bloomberg.
The pact would give Coca-Cola a roughly 23% share of the sports drink market, after factoring in its Powerade brand. PepsiCo-owned Gatorade dominates the category with a 68% share.
Coca-Cola bought into BodyArmor in 2018, becoming the second-largest shareholder behind co-founder Mike Repole. Repole also co-founded Vitaminwater maker Glaceau, which Coca-Cola purchased in 2007 for $4.1 billion.
In February, Coca-Cola notified regulators of its intention to purchase a controlling stake in BodyArmor.
BodyArmor sales topped $1 billion in the 12 months prior to that point, representing 43.4% year-over-year growth.
Coca-Cola's net operating revenues grew 16% year-over-year to $10 billion for the fiscal quarter ending Oct. 1. Its sports drink segment grew 5% year-over-year.
The late Kobe Bryant became the No. 3 shareholder in BodyArmor in 2013 and went on to write and direct commercials for the brand. Bryant's initial $6 million investment was worth $200 million as of 2018.
BodyArmor's athlete endorsers include Mookie Betts, Naomi Osaka, Dustin Johnson, Megan Rapinoe, James Harden, Mike Trout, and Sabrina Ionescu. It also has sponsorship deals with MLS, UFC, and tennis' US Open.
NFL Commissioner Goodell Made Almost $128M in Two Years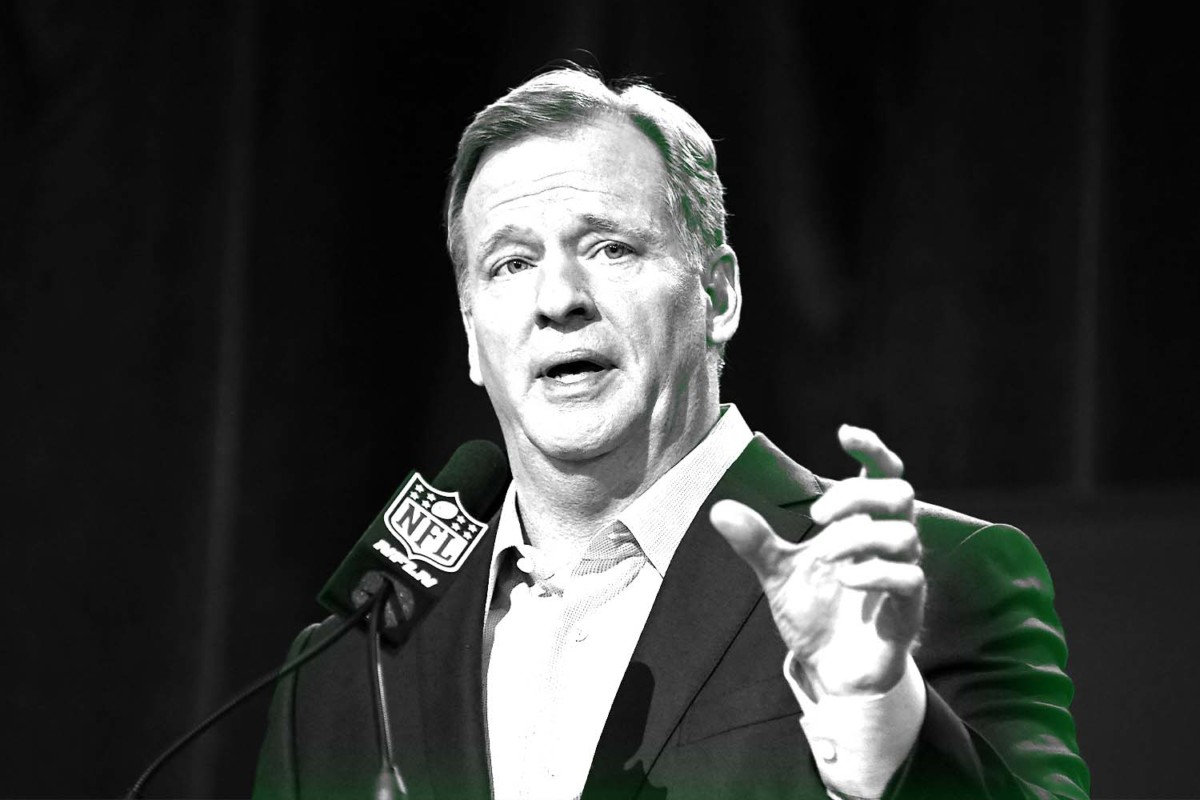 One of the highest-paid members of the NFL hasn't played a single game: commissioner Roger Goodell.
Goodell was reportedly paid $63.9 million in each of the last two fiscal years, for a total of $127.8 million, about 90% of which was in bonuses. His compensation was revealed during a two-day NFL owners meeting this week.
In 2017, Goodell signed a five-year, $200 million contract that runs from 2019 to 2024. Dallas Cowboys owner Jerry Jones pushed for a bonus-heavy deal structure due to his dissatisfaction with Goodell's performance.
Goodell, who is currently facing national scrutiny for his handling of harassment allegations against the Washington Football Team, has notched some major victories under his current deal.
He negotiated a 10-year collective bargaining agreement with the NFL Players Association, which added a 17th regular-season game. The players narrowly approved the deal in March 2020.
A year later, he inked $113 billion in media deals with NBC, CBS, Fox, Disney, and Amazon.
In April, the league signed Genius Sports to a six-year data distribution deal worth $120 million annually.
In September, the league partnered with Dapper Labs to create an NFT marketplace along the lines of NBA Top Shot.
More deals are in the works. The NFL is seeking buyers for its NFL Sunday Ticket package at $2 billion to $2.5 billion per year. The league hired Goldman Sachs in June to source deals for its NFL Media properties including NFL Network and NFL RedZone.
SPONSORED BY PANINI
Instant NFL NFTs Available Now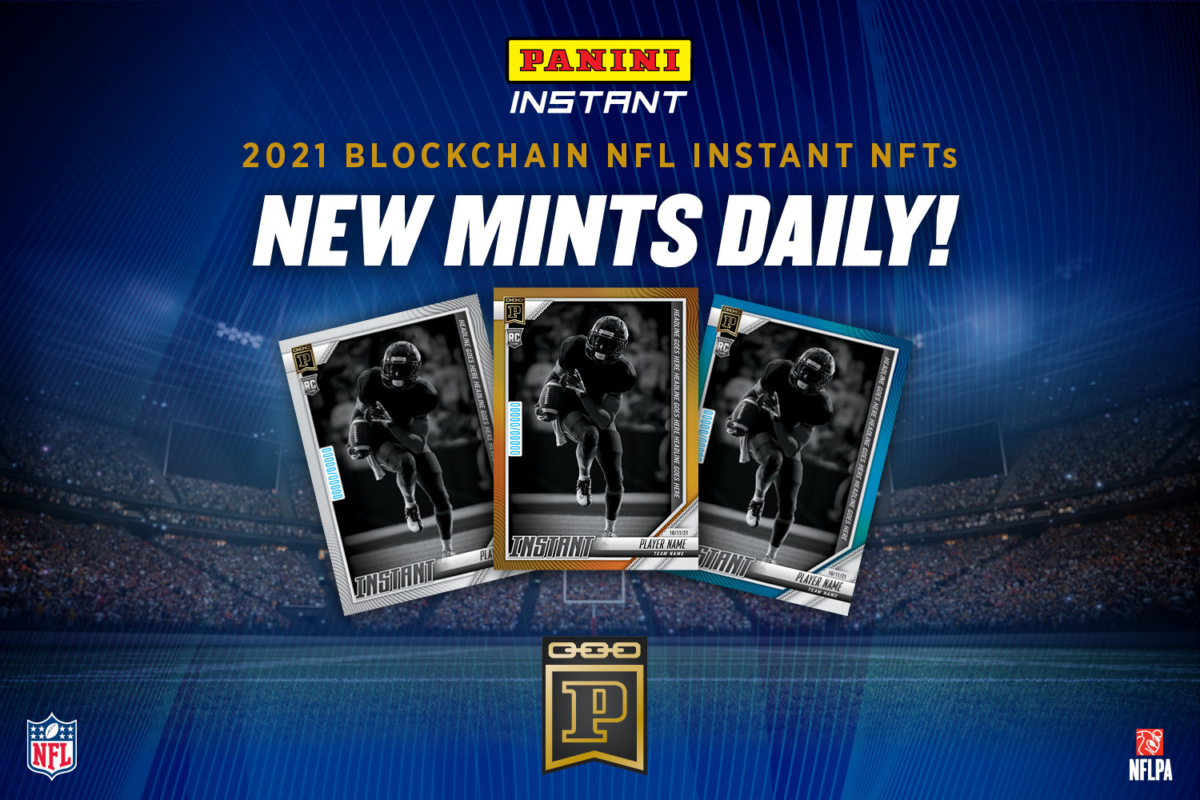 Panini America officials recently launched the first wave of Panini Instant NFL NFT Blockchain cards that honor the league's biggest weekly performances and milestones with new cards Minted daily. Be sure to check out the Panini NFT Blockchain site every day to see which players from the previous week's games are being produced.
Each NFT will be available to purchase for a limited time, so if you see the player you want, get it! All Panini Instant NFL NFT Blockchain cards will be Minted only to the total number of cards ordered.
Tech Company Powering Top NFTs Hits $3.5B Valuation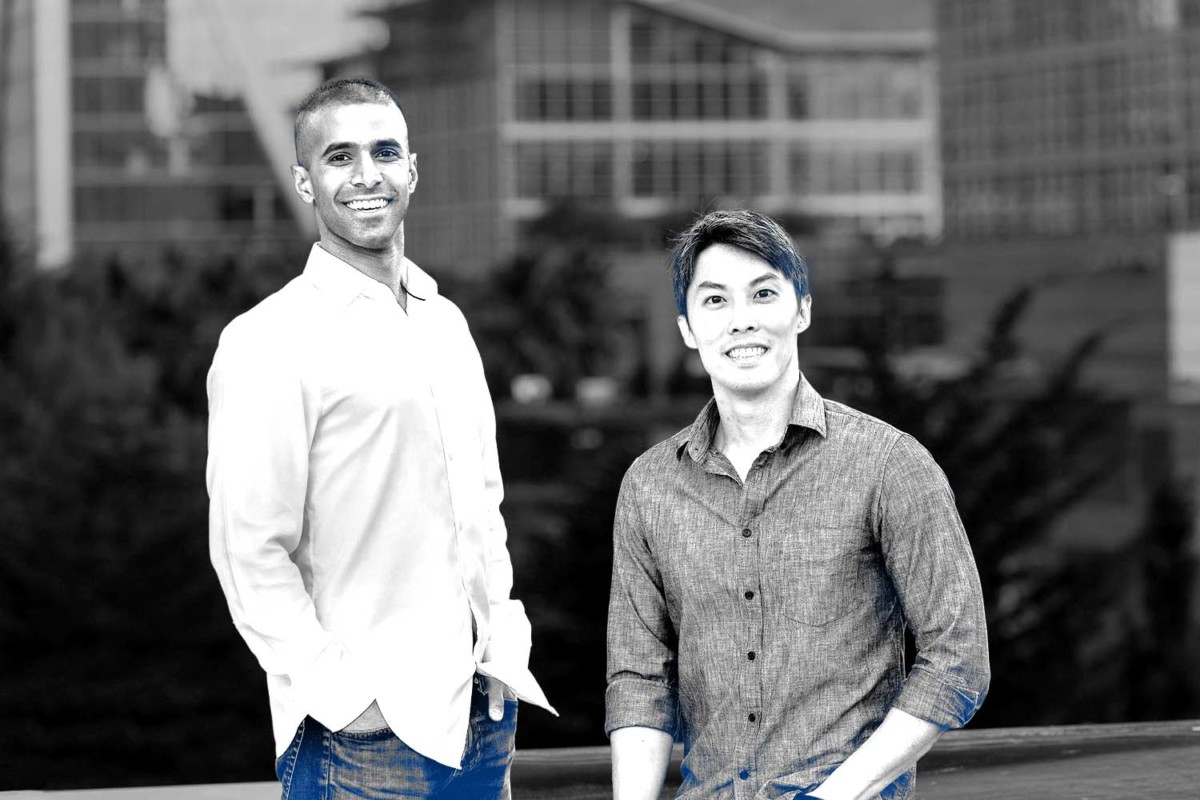 The company that created software tools underlying NBA Top Shot and other forces driving the NFT movement saw its revenue grow "15 times in the last six months."
Alchemy, which creates technology to help developers build applications on Ethereum and other blockchains, raised $250 million in a Series C round led by Andreessen Horowitz. The San Francisco-based company is now valued at $3.5 billion.
Lightspeed Venture Partners and Redpoint joined the round, as did existing investors Coatue, Addition, DFJ, and Pantera.
Alchemy provides technological infrastructure underlying companies such as Top Shot creator Dapper Labs, leading NFT marketplace OpenSea, and NFT-based video game "Axie Infinity."
The company raised $80 million in its Series B round in April at a valuation of roughly half a billion dollars.
The company is profitable, according to co-founder and CEO Nikil Viswanathan.
Co-founder and chief technology officer Joe Lau said that Alchemy has not spent any of the $80 million it raised in April.
"We didn't need the money, but we saw the value in bringing on great partners such as Andreessen, which has an incredible team with deep technical expertise in the blockchain space," said Lau.
Alchemy is now partnering with Adobe to incorporate the ability to create NFTs into its Photoshop software.
In today's Leadoff, Apple battles through supply chain issues to post $83.4 billion in quarterly revenue, Fanatics launches an Olympics shop, Amazon misses analyst expectations, and a WNBA star is looking to bring a team to Oakland.

Click here to listen

.

Czech billionaire Daniel Kretinsky is

expected

to buy a 27% stake in Premier League club West Ham. Kretinsky may buy a majority stake in the future. The investment would value the club at around $820 million.

The Dallas Mavericks are giving away Bitcoin to

promote

a new partnership with cryptocurrency exchange Voyager Digital.

Best Employers in Sports is back! Whether it's great leadership, commitment to D&I, employee wellbeing, or social endeavors, the BES Award looks to recognize organizations that do right by their teams. The

survey is open now

through Nov. 12!
SPONSORED BY GOODFISH
The Best Pre/Post/During Workout Snack
Looking for a delicious, protein-packed snack? Try Goodfish – impossibly healthy, outrageously tasty salmon skin chips.
With 10g of whole BCAA protein (AKA protein that has the primary purpose of building muscle), 0 carbs, and only 80 calories, Goodfish's deliciously crispy wild salmon skins are the perfect pre/post/during workout snack.
But wait – the health benefits do not end there. In addition to being loaded with protein, each perfectly-portioned package of Goodfish contains 2600 mg of omega-3s. Hello muscle, goodbye heart and brain disease.
Available in 7 mouthwatering flavors (like Sriracha Lemongrass and Salt & Vinegar), this is one protein-loaded snack you'll never grow sick of.
Ready to trade the protein powder for a deliciously crispy chip? Get 20% off Goodfish with code FOSTAKE20.
Market Movers
U.S. stocks experienced gains across all three major indexes on Friday for a second straight session. Here's a look at how sports-related stocks performed:
(Note: All as of market close on 10/29/21)
NFTs and Gaming Dominate Capital Markets
Find out exactly what's happening in the private markets every week with highlights from our Front Office Sports Insights Deal Tracker.
We carefully monitor both public and private market data to capture a picture of what the sports landscape looks like.
Insights Deal Tracker Highlights This Week:
Hinge Health, developer of wearable motion sensors used to facilitate the treatment of musculoskeletal pain, raised $600 million in a Series E round led by Coatue Management and Tiger Global Management. The round valued the company at $5.6 billion.




Thrasio, operator of an e-commerce and retail brand created to acquire and cultivate category-leading products, raised a $1 billion Series D round led by Silver Lake. The brand aggregator is now valued at $4 billion.




FaZe Clan, operator of an esports organization with investments from Kyler Murray, Ben Simmons, Jamal Murray, and others, announced it will be going public via SPAC. The company is reportedly valued at $1 billion and will trade under the ticker "FAZE" on the Nasdaq.




Candy Digital, developer of Fanatics' NFT ecosystem for officially licensed sports NFTs, raised a $100 million Series A from Insight Partners and SoftBank. The company is now valued at $1.6 billion.
Try out the full Deal Tracker here.
Week 8 of the NFL serves up a storied AFC North rivalry as the Browns host the Steelers at FirstEnergy Stadium.
Cleveland could once again be led by backup quarterback Case Keenum, while Pittsburgh looks to get things back on track after a shaky start to the season.
Defenses are likely to steal the show in this one, with two talented units on display.
How to Watch:
1 p.m. ET on CBS /  Stream your local NFL on CBS game live on Paramount+*
Who ya got?
Reply to this newsletter with your prediction for the Steelers-Browns winner and final score. Check out the pivotal matchup in the AFC's hottest division! 
*Sponsored Content. Game Availabilities Differ By Market, Check Your Local Listings