Congratulations to everyone who owns AMC stock today. New "Space Jam" next month, too. Movie theaters are back!
Coach K Leaving Duke After Legendary Career
The end of an era is coming for Duke and college basketball: Coach K will retire at the end of the 2021-2022 season.
Mike Krzyzewski, 74, has coached the Blue Devils since 1980, accruing a resume few can match in college sports.
5 national titles in 12 Final Four appearances
15 ACC tournament championships and 12 regular season titles
The most wins of any college basketball coach with 1,170
Krzyzewski's $7 million salary is second among college basketball coaches to John Calipari's $8.1 million at Kentucky. He's made $75 million from his salaries since 2010.
With 41 years at the same job, he is the second-longest-tenured coach after Syracuse's Jim Boeheim. He coached numerous future NBA stars including Grant Hill, Kyrie Irving, Jayson Taytum, and Zion Williamson.
He also nurtured future coaches and executives. Utah Jazz coach Quin Snyder, who had the NBA's best record this season, worked as Coach K's assistant from 1993-1999. Philadelphia 76ers general manager Elton Brand played for Duke in the late '90s. Hill is now a part-owner of the Atlanta Hawks.
The leading candidate to step into Krzyzewski's shoes is associate head coach Jon Scheyer, who played for Duke from 2006-2010 and joined the coaching staff in 2014.
Celtics' Ainge Steps Down, Stevens Steps In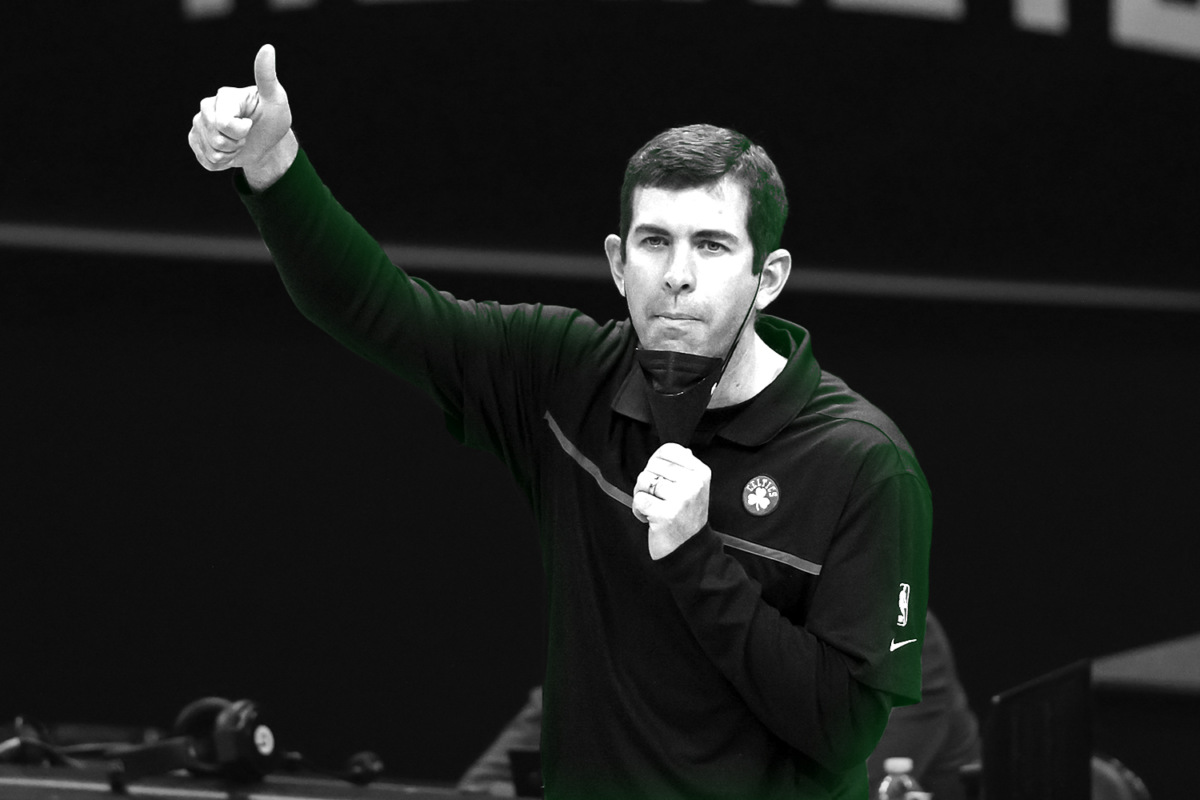 Rebuilding is now a reality for the Boston Celtics.
The team announced Brad Stevens will relinquish his role as head coach and step in as the new president of basketball operations, replacing Danny Ainge, who resigned on Wednesday after 18 years in the role.
Stevens will lead the team's search for a new head coach.
"I'm excited for Brad," Ainge told reporters. "He was born for this."
Stevens came to fame after taking his mid-major Butler University men's basketball teams to back-to-back national championship game appearances in 2010 and 2011.
He then became a hot commodity, with the Celtics winning the bidding war.
Stevens was hired as head coach in a six-year, $22 million deal in 2013, replacing current Philadelphia 76ers head coach Doc Rivers.
He signed a three-year extension in 2016, then another in 2020 that would've kept him as head coach through the 2024-25 season.
Indiana University was prepared to offer Stevens a seven-year, $70 million contract in April, per ESPN's Adrian Wojnarowski.
The shift in power follows the Celtics' first-round playoff exit to the Brooklyn Nets on Tuesday.
Despite playoff appearances every season as head coach, Stevens and his teams have failed to meet the championship expectations of the organization.
SPONSORED BY SPORTSDIGITA
Is Your Team Ready for the Future?
The future of professional sports doesn't look like the past, and whether or not it's comfortable, evolution is the name of the game. Technology has changed the way every sport is played on and off the field. 
Front Office Sports and Sportsdigita want to help you tackle which technologies available to professional sports teams are the most critical and how to decipher what technology is worth a team's investment.
Join us on Tuesday, June 8 at 1 p.m. ET for a webinar where FOS CEO Adam White and Sportsdigita executives Angelina Lawton and Christy Grady-Murray will be joined by sports biz pros Adam Cross of HBSE and Jared Kozinn from The Arizona Coyotes. They will discuss and share how they are pushing the envelope with progressive, tech-forward initiatives to drive wins in 2021 and beyond. 
Medina Spirit's Positive Test Costs Owner, Trainer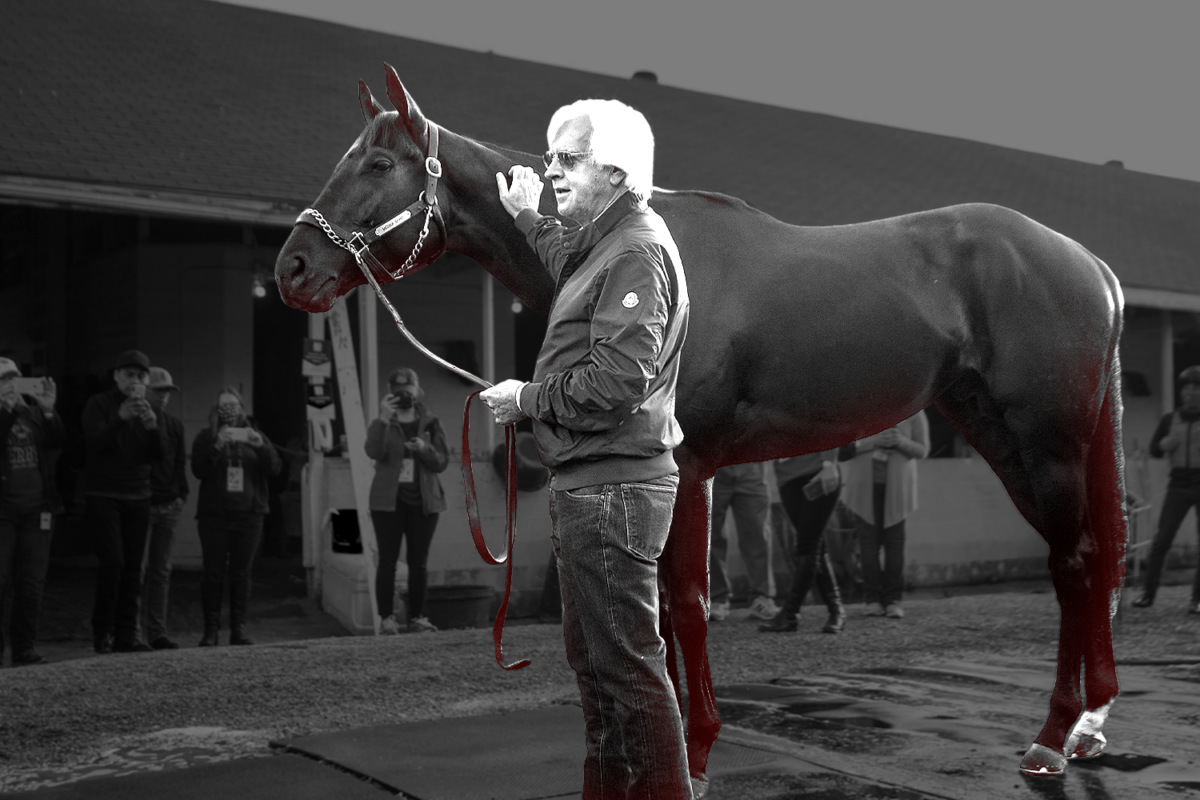 Horse trainer Bob Baffert claimed Kentucky Derby winner Medina Spirit was a victim of cancel culture after rumors swirled that the four-legged phenom tested positive for a steroid.
On Wednesday, the University of California, Davis confirmed the positive results, increasing the possibility that Medina Spirit will be disqualified and Madaloun will be crowned champion.
A disqualification will cost owner Amr Zedan his winnings of $1.86 million — he bought Medina Spirit for $35,000 last year.
The total purse for this year's Kentucky Derby was $3 million, with the first-place jockey and trainer each receiving a 10% cut.
Baffert was suspended by the New York Racing Association after the race and later said that Medina Spirit's test had come back positive due to an ointment.
"I acknowledge that I am not perfect, and I could have better handled the initial announcement of this news," said Baffert.
The trainer isn't new to winning … or doping.
He's trained seven Kentucky Derby champions, including Triple Crown winners American Pharaoh and Justify.
Since 2019, five Baffert horses have failed drug tests.
In last year's Kentucky Oaks race, Gamine — who finished third — tested positive for steroids, costing Baffert a $1,500 fine and a suspension that was overturned in April.
While it's not clear how much Baffert will be fined for illegally winning a Triple Crown race, it will be a mere fraction of his income. In 2021 alone, he's brought in over $7 million, with lifetime earnings of more than $321 million.
SPONSORED BY TAFT
Give Boring Boots The Boot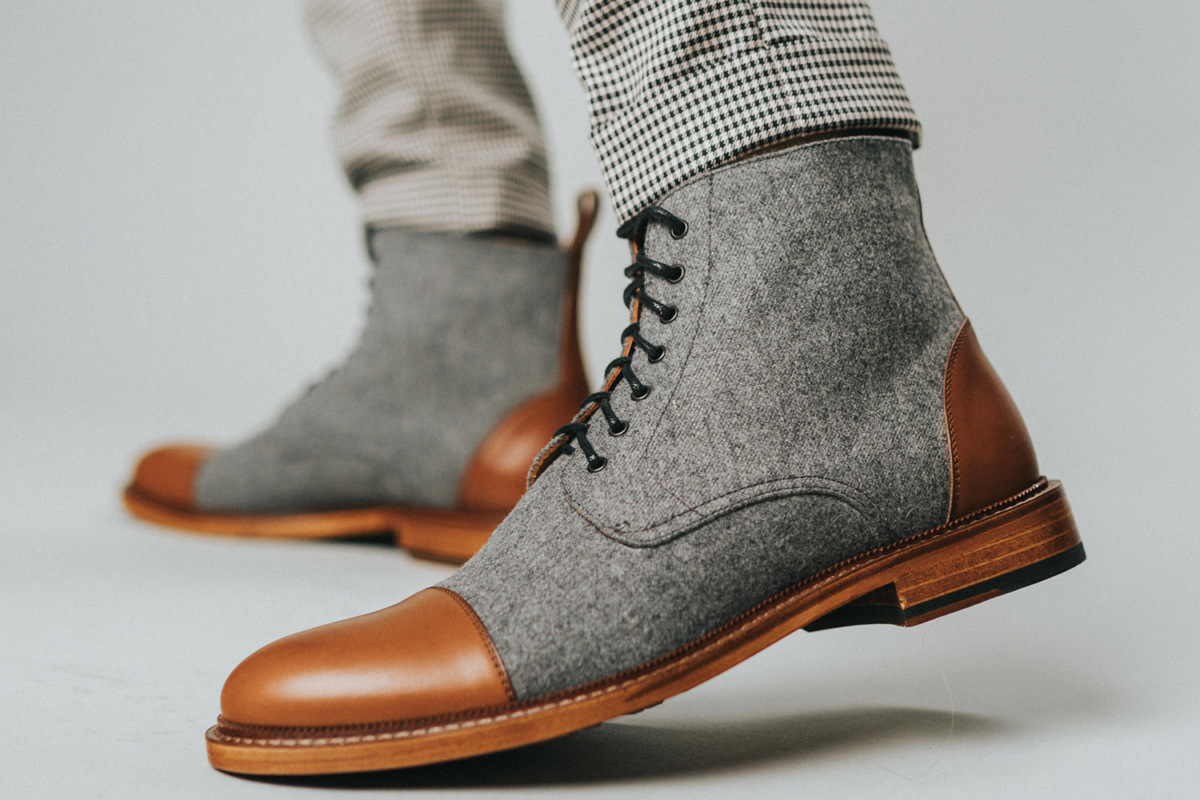 Who decided boots and shoes had to be boring? 
It's time to upgrade your closet with TAFT's bold, unique, and high quality footwear. This direct-to-consumer footwear brand is bringing some much-needed personality to the boot game, pairing bold designs with the quality and durability you expect from boots. 
Every single product is hand-painted and handmade at carefully-selected factories in Spain by artisan shoemakers. Plus, full-grain leather and blake-stitched construction means TAFT shoes last forever.
Ready to let your shoes do the talking? Use code FOS10 to save 10% on any full-priced TAFT boot, shoe, or sneaker.
U.S. stocks experienced gains across all three major indexes on Wednesday. Here's a look at how sports-related stocks performed:
Up:
fuboTV Inc. (NYSE: FUBO) gained 17.24%
GameStop Corp. (NYSE: GME) gained 13.39%
Big 5 Sporting Goods Corporation (NASDAQ: BGFV) gained 7.33%
Down:
Camping World Holdings, Inc. (NYSE: CWH) dropped 4.99%
Gravity Co., Ltd (NASDAQ: GRVY) dropped 4.19%
Take-Two Interactive Software, Inc. (NASDAQ: TTWO) dropped 3.20%
(Note: All as of market close on 6/2/21)
The Los Angeles Clippers host the Dallas Mavericks tonight. The series is tied at 2-2, with the Clippers winning the last two games.
How to Watch:
10 p.m. ET on TNT
Betting Odds:
Clippers -7.5 || ML -330 || O/U 217
Pick: The Clippers are rolling with back-to-back wins. With Luka Doncic and Maxi Kleber battling injuries for the Mavericks, take L.A. to cover and lean over. 
Who ya got? Reply to this newsletter with your prediction for the Clippers-Mavericks winner, final score, and high scorer. Nail it, and you get a mention in Thursday's FOS PM. Don't forget to include your Twitter handle. 
Shoutout: On Tuesday, we asked readers to make predictions for Lakers-Suns. The Suns beat the Lakers 115-85 behind Devin Booker's game-high 30 points. No submissions were within 10 points of predicting a Sun's blowout win.
Ready to rep your favorite newsletter? Refer your friends and colleagues to Front Office Sports and you could win FOS merch.
It's easy to spread the word. Copy and paste your unique link below and share it in an email or on your timeline.
Your custom referral link: [RH_REFLINK]
Or use these one-tap sharing methods: