Funko vinyl figurines and bobbleheads are only growing in popularity, and now a consortium that includes sports agent Rich Paul (who reps LeBron James) and ex-Disney CEO Bob Iger are buying a 25% stake in the toymaker for $263 million.
Chelsea Saga Nears End, Boehly Group Takeover Imminent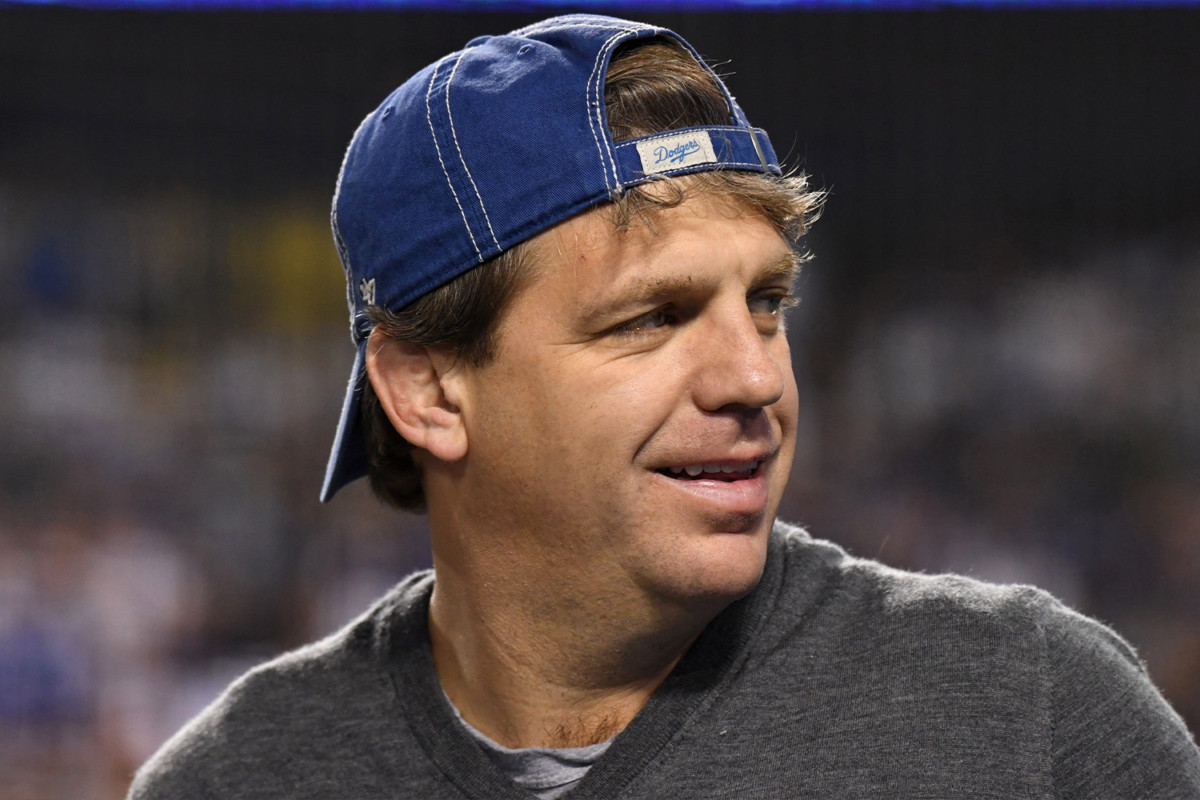 Todd Boehly, the lead bidder for Chelsea FC, is reportedly set to sign the first team contract on Friday.
The Telegraph reported that executives are preparing to formally announce Boehly's consortium as the preferred bidder to the U.K. government after the consortium completed the Premier League Owners' and Directors' Test.
In the last two weeks, reports surfaced that outgoing owner Roman Abramovich was asking to be repaid nearly $2 billion in loans he gave to the team as part of its sale, and that he asked bidders for additional money at the last minute.
The accusations could have complicated the sale and Boehly's exclusive negotiating period as the U.K. government will not approve the sale unless they're certain Abramovich will not profit from it.
Abramaovich denied the claims on Thursday.
He said the government will freeze the loan after the sale.
The Russian oligarch has stated he intends to give the proceeds of the sale to a charitable foundation for "all the victims of the war in Ukraine."
Boehly's Bid
Sky News reported that negotiations are in progress regarding conditions designed to protect the club financially, including prohibiting the sale of shares in the club for 10 years, barring the owners from paying dividends or management fees for 10 years, and agreeing to debt-level limits.
Clearlake Capital will hold the majority stake, while Boehly controls the team's operations. Abramovich has the final say on who buys the club. The team's special license to operate expires May 31.
Formula 1 Drives Liberty Media to $2.19B Quarter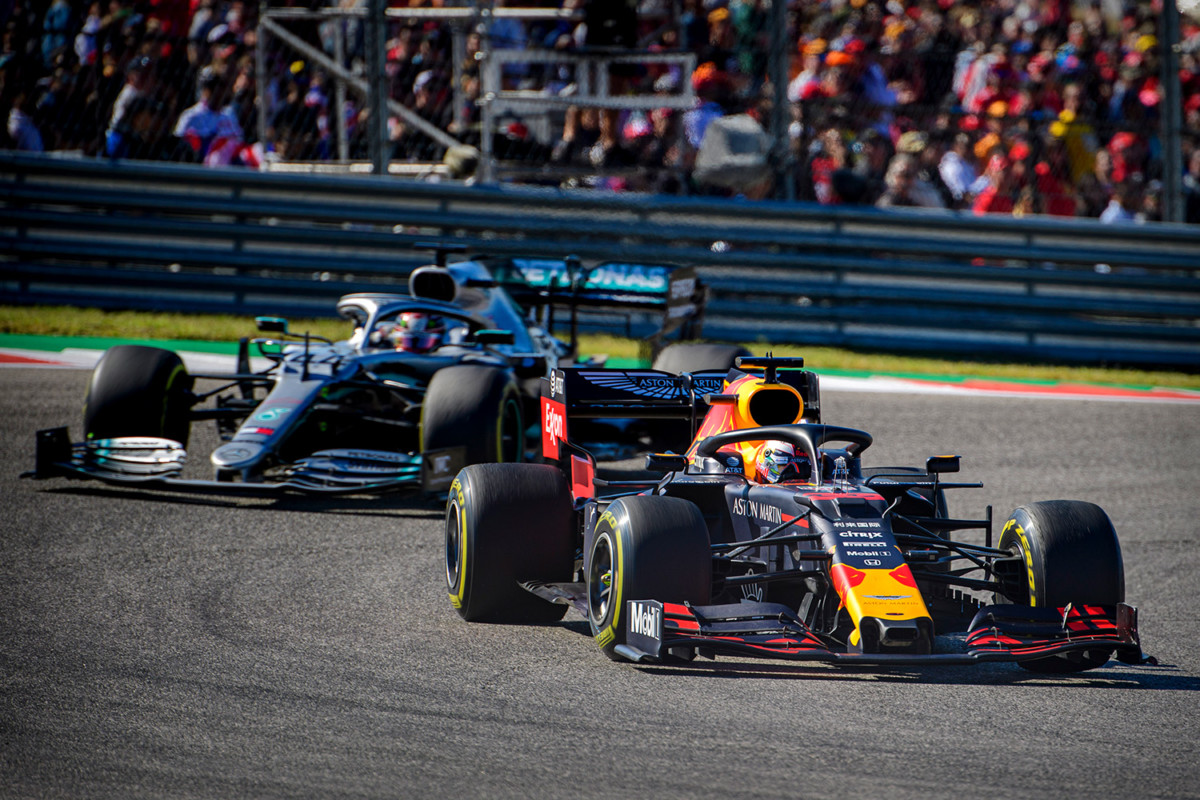 Formula 1 is off to a hot start this week ahead of the Miami Grand Prix, as its parent company reports a promising start to the fiscal year.
Liberty Media, also the parent company of the Atlanta Braves and SiriusXM, generated $2.19 billion in revenue in Q1 2022, a 6% increase year-over-year.
The company's F1 business pocketed $360 million in revenue during the quarter, compared to $180 million in revenue for the same period the year prior. F1 also secured new sponsorship deals in Q1 with software company Salesforce, tech giant Lenovo, and MSC Cruises.
Liberty Media repurchased 348,000 shares of its F1 business in Q1 for $20 million.
It announced the Las Vegas Grand Prix, which will join the F1 calendar in 2023.
F1 extended broadcast deals in Q1 with Australia's Foxtel Group and France's Canal+.
Liberty Media also posted growth in its Braves Group business, which generated $23 million in revenue in Q1, a 44% increase year-over-year. Its baseball revenue — ticket sales, concessions, media rights, suites, and seat fees — was $11 million in Q1.
Price Change
In April, Greg Maffei, president and CEO of Liberty Media, said F1 will command a higher price for its next U.S. broadcast rights deal. ESPN has held U.S. rights to F1 since 2018, replacing NBC. In 2019, F1 agreed to a three-year extension with ESPN that runs through this year.
NBC paid $4 million annually from 2013 to 2018, but ESPN is currently not paying an annual fee.
SPONSORED BY STIHL TIMBERSPORTS
The Most Extreme Race This Weekend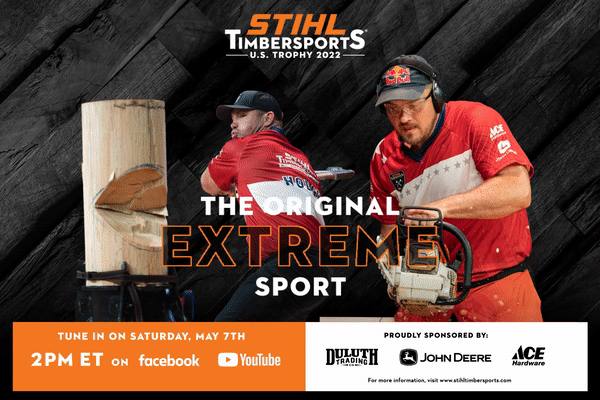 The STIHL TIMBERSPORTS® season kicks off tomorrow with the U.S. Trophy event, featuring the nation's top-12 ranked lumberjack sports athletes. The competitors race through four disciplines, back-to-back, in grueling knockout matchups, all in less than two minutes – faster than the Kentucky Derby.  
STIHL TIMBERSPORTS®, the Original Extreme Sport, started in 1985 at regional U.S. logging competitions and has grown to become a worldwide phenomenon with National Championships in 27 countries. 
The Trophy event is the sport's most physically demanding competition. Only the fastest will come out on top. Watch the U.S. Trophy event LIVE on YouTube tomorrow, May 7, at 2 p.m ET.
DraftKings Raises Guidance Amid $468M Quarterly Loss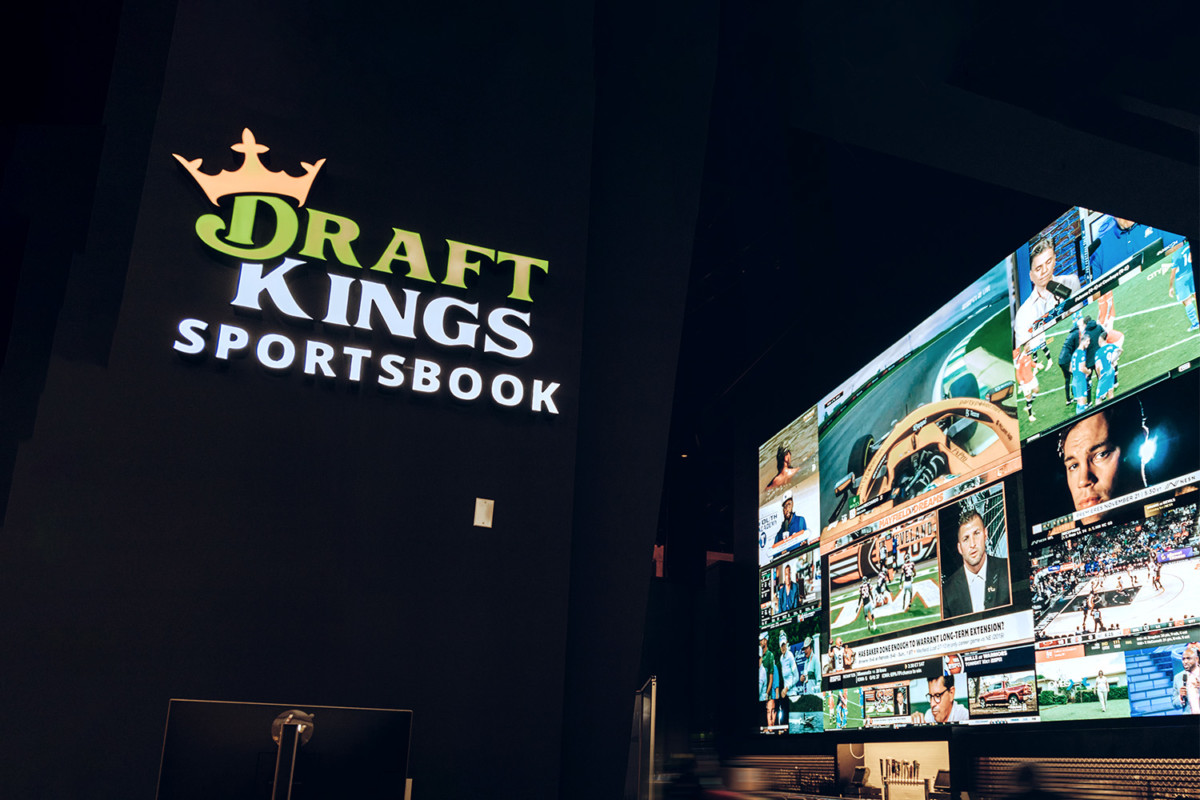 DraftKings raised its revenue guidance for the financial year following its latest earnings report on Friday, but the sportsbook has taken a hit amid concerns over profitability.
The Boston-based company posted revenue of $417 million in Q1 2022, up from $312 million for the same period the year prior. DraftKing's Q1 growth was driven by the company's B2C segment, which generated $404 million in revenue, a 44% increase compared to Q1 2021.
It raised its FY2022 guidance by $50 million to between $1.9 billion and $2 billion.
DraftKings reported 2 million monthly unique payers in Q1, a 29% uptick from Q1 2021.
It reported that inflationary pressures had no impact on its business in Q1 2022.
Despite what seems to be a strong start to the financial year, DraftKings faces an uphill battle to reach profitability. The company saw its operating expenses in Q1 2022 reach $933 million, a 46% increase year-over-year. DraftKings also reported a net loss of $468 million during the quarter, compared to $346 million for the same period the year prior.
Shares of the company have also tanked around 74% in the past year, from nearly $52 to $13.
DraftKings, which is live with online sports betting in 17 states, hopes to improve its woes with successful launches of legalized mobile betting in New York and Louisiana in Q1 2022.
Key Acquisition
On May 5, DraftKings acquired Golden Nugget Online Gaming for $450 million. DraftKings anticipates the acquisition will provide an increase in revenue with a combined customer reach of 5 million.
SPONSORED BY NIELSEN
How Women's Sports are Changing Sponsorship Models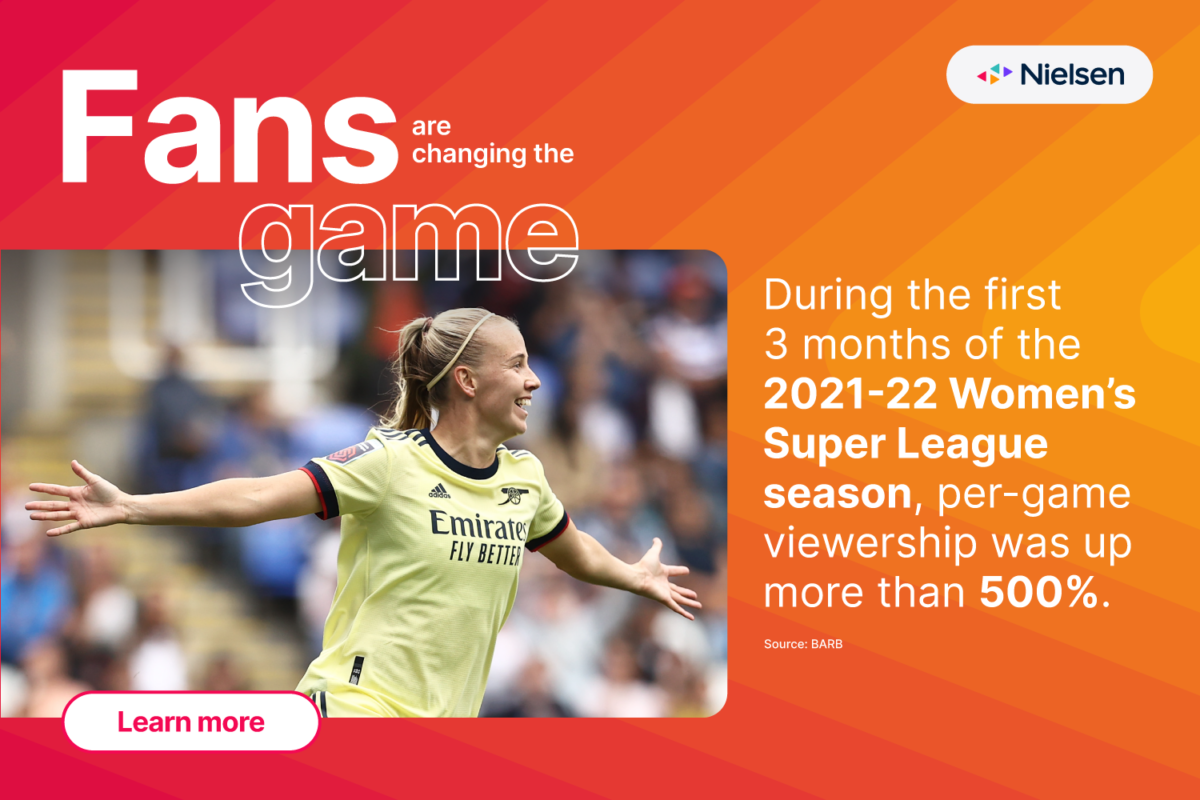 Historically bundled with men's sponsorship opportunities, often as an afterthought, properties are increasingly unbundling them amid rising interest and investment in women's sports overall.
Rights holders are also capitalizing on the increased interest, as evidenced by examples like last year's TV deal between the Women's Super League (WSL) and both the BBC and Sky Sports – during the first three months of the 2021-2022 WSL season, per-game viewership was up more than 500%.
With more women's sports being televised and increased sponsorship opportunities specific to women's sport, many brands are effectively reaching consumers they weren't reaching through sponsorships in men's sport.
Learn more about the impact of women's sports on sponsorship models in Nielsen's latest report.
Embracer Acquires 'Tomb Raider' IP in $300M Deal
Find out exactly what's happening in the private markets every week with highlights from our Front Office Sports Pro Deal Tracker.
We carefully monitor both public and private market data for a snapshot of the sports landscape.
This week's Pro Deal Tracker highlights: 
Embracer Group,

the parent company of businesses developing and publishing PC, console, and mobile games for the global games market, acquired video game development studios Crystal Dynamics, Eidos-Montreal, and Square Enix Montreal for $300 million in cash and debt.

Stakes,

developer of a game prediction and chat app designed to allow predictions on real-time sports events, raised $5.3 million in seed funding from Digital Currency Group, CMS Holdings LLC, and LD Capital.

Fancurve

, developer of a digital sports fashion platform to share and engage fandom through jerseys and collectibles, raised $6.25 million in Series 1 seed funding in a deal led by Greenfield One Management.

InfiniGods

, developer of blockchain games in the mythological universe, raised $9 million in seed funding from undisclosed investors. 

Decrypt,

developer of an independent media brand application designed to offer news related to cryptocurrency and blockchain, raised $10 million in Series A venture funding from Hashkey Capital, Global Coin Research, and Protocol Labs. 
Try out the full Deal Tracker.
Market Movers
U.S. stocks experienced declines across all three major indexes on Friday. Here's a look at how sports-related stocks performed:
(Note: All as of market close on 5/6/22)
The Washington Spirit face the North Carolina Courage on Saturday at Torero Stadium for the NWSL Challenge Cup Final.
How to Watch: 10 p.m. ET on Twitch