Cash won't be used at Super Bowls going forward, and Jimmy Butler is the new face of Chinese sneaker company Li-Ning.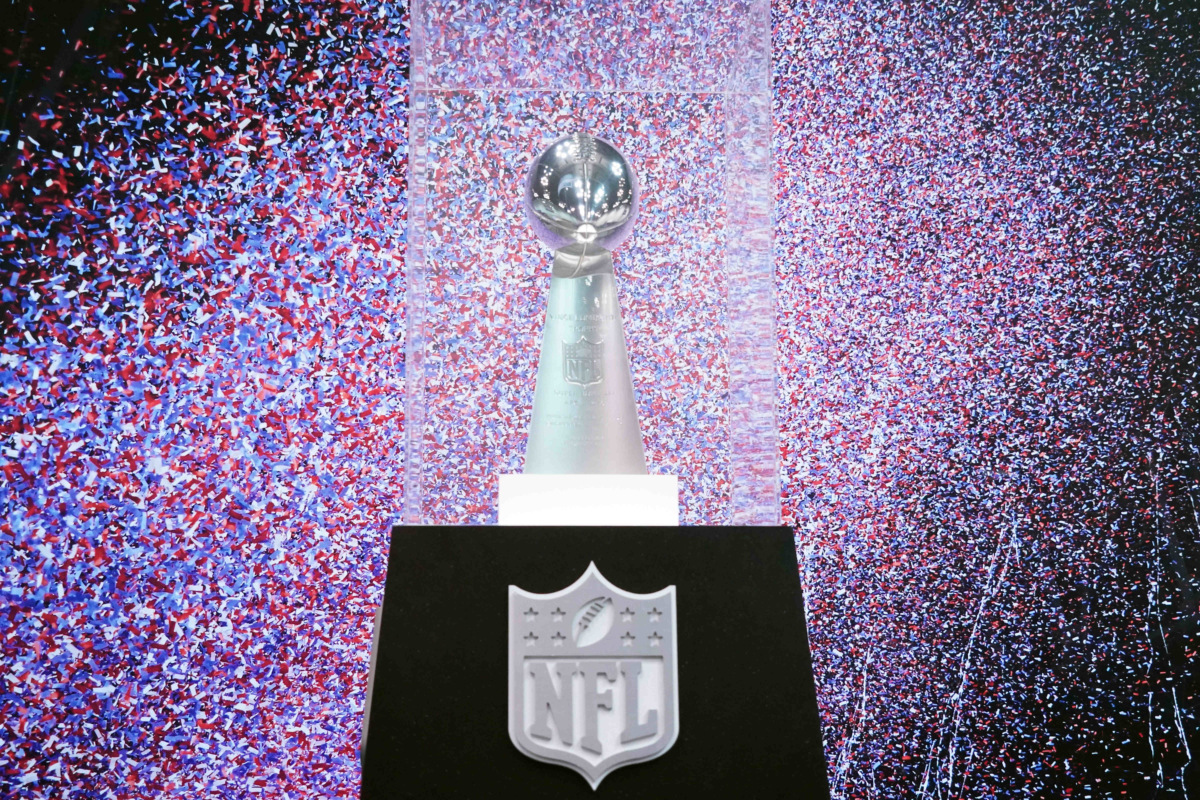 The Super Bowl is going cashless.
The NFL, working with Visa, will make all future Super Bowls cashless, starting with Super Bowl LV in Tampa.
Fans can bring cash to Raymond James Stadium, but will have to convert it into prepaid gift cards worth up to $500 at ATMs to make purchases. Slated for Feb. 7, Super Bowl LV is expected to allow 13,000-15,000 fans.
The Case For Cashless:
Visa, which earns fees from cashless transactions, reported a 17% decline in revenue in Q4.
A recent Visa study found that 78% of consumers have changed how they pay in order to reduce contact.
Fans at live events spend 25% more using contactless payments per Visa's study.
Both Visa and the NFL can collect better data on consumer behavior with all-digital payments.
Atlanta's Mercedes-Benz Stadium kicked off the trend of sports venues not accepting cash in 2019, followed by other NFL venues like Levi's Stadium in Santa Clara and Lambeau Field in Wisconsin. Going cashless at NFL events was a goal of the league's renewed deal with Visa in 2019.
Jay-Z, Djokovic Back CLMBR
Jay-Z and Novak Djokovic are the newest investors in connected fitness company CLMBR, which makes at-home vertical climbing machines. Set to go on sale in 2021, it is expected to be the first vertical climbers to feature a large-format touchscreen display with on-demand, instructor-led classes.
This year has been huge for connected fitness companies: Lululemon acquired Mirror for $500 million, Peloton's stock price has risen more than 250%, and Tonal raised $110 million in new funding.
Jay-Z has also backed companies like Impossible Foods, Savage X Fenty and Uber. His latest investment comes nine days after Beyoncé signed a multi-year content partnership with Peloton.
Other CLMBR Investors:
— KBW-Ventures
— 22 Days Nutrition CEO Marco Borges
— Former YouTube CEO Chad Hurley
SPONSORED
Are Your Fans Ready To Come Back?

In Samsung's latest white paper, fans give their honest take on what needs to happen in venues before they will return to live events.
Over 1,000 event-goers participated, to give you the insights you need now, so you can reopen safely, successfully, and profitably when the time is right. Get to the root of what fans truly value about the live experience and adapt your strategy around it. Discover the precautions event-goers consider must-haves, versus nice-to-haves. Understand the current perception of live events, and align communications accordingly.
Download the report today and get ready to start 2021 off the right way.
Miami Heat forward Jimmy Butler is now the face of Chinese sneaker company Li-Ning. Fresh off an NBA Finals trip, Butler had been with Jordan Brand since 2014.
Earlier this week, Li-Ning signed free agent Fred VanVleet, adding to an NBA roster that includes: 
CJ McCollum
D'Angelo Russell
Udonis Haslem
A lifetime deal with Dwyane Wade
Li-Ning isn't the only Chinese sneaker company signing players: 
— Anta: Klay Thompson, Rajon Rondo and Gordon Hayward are all signed with the brand.
— Peak: Rumored to be connected to Andrew Wiggins. In the past, Peak has worked with Lou Willams, Dwight Howard and Tony Parker.
Rookie shoe deals are scarce right now: A normal year will often see roughly half of the top 10 picks sign shoe deals prior to the NBA draft. LaMelo Ball — who went No. 3 to the Charlotte Hornets — was the only top prospect with a deal in place after signing with Puma.
Why? Performance basketball shoe sales are down 20% year-to-date. Adidas and Nike have been relatively quiet this year; Nike's fiscal 2020 revenue was down 38% year-over-year, while Adidas' revenue is down 18% year-over-year through its third quarter.
CenturyLink Field, home of the Seattle Seahawks and Sounders FC, will be renamed Lumen Field after the company rebranded in September.
Angel City Football Club, the newest NWSL expansion team, will play at the Los Angeles Football Club's Banc of California Stadium when it takes the field in spring 2022.
San Francisco rejected the Golden State Warriors' plan to test and allow 9,000 fans into games next season.
FIFA is preparing to mandate women's clubs to allow at least 14 weeks of maternity leave paid at a minimum two-thirds of a player's full salary.
SPONSORED
The Ideal Cloud Storage Solution

Renowned NBA skills coach Drew Hanlen didn't build his brand with bad social media content.
Hanlen puts his trust in Air, a cloud storage and collaboration tool, to easily access hundreds of hours of practice footage with his clients to post to his social feeds and grow his business.
Hanlen recently took time to chat with FOS about building the brand of Pure Sweat Basketball and how he gets results for his clients.
U.S. stocks reversed early losses to finish slightly up on Thursday, due in large part to rising technology company stocks. Here's a look at how sports-related stocks performed today.
Up:
Scientific Games Corp. (NASDAQ: SGMS) gained 10.16%
Big 5 Sporting Goods (NASDAQ: BGFV) gained 8.14%
Genesco (NYSE: GCO) gained 6.34%
Down:
Daktronics (NASDAQ: DAKT) dropped 1.80%
Walt Disney (NYSE: DIS) dropped 1.56%
AT&T Inc. (NYSE: T) dropped 1.22%
(Note: All as of market close on 11/19/20)
Arizona Cardinals vs. Seattle Seahawks: The Cardinals (6-3) are looking for a sweep of the Seahawks (6-3) in their second meeting of the season. Seattle has lost three of its last four outings while Arizona is coming off an electric two-point win capped by a Hail Mary pass from quarterback Kyler Murray to wide receiver DeAndre Hopkins, who jumped above multiple defenders to seal the comeback.
How to watch:
8:20 p.m. ET on Fox & NFL Network
Betting odds:
Seahawks -3 || ML -162 || O/U 57.5