LeBron James is helping students and families connected to his "I PROMISE" program by partnering with Crypto.com to provide them with educational resources surrounding the Web3 movement.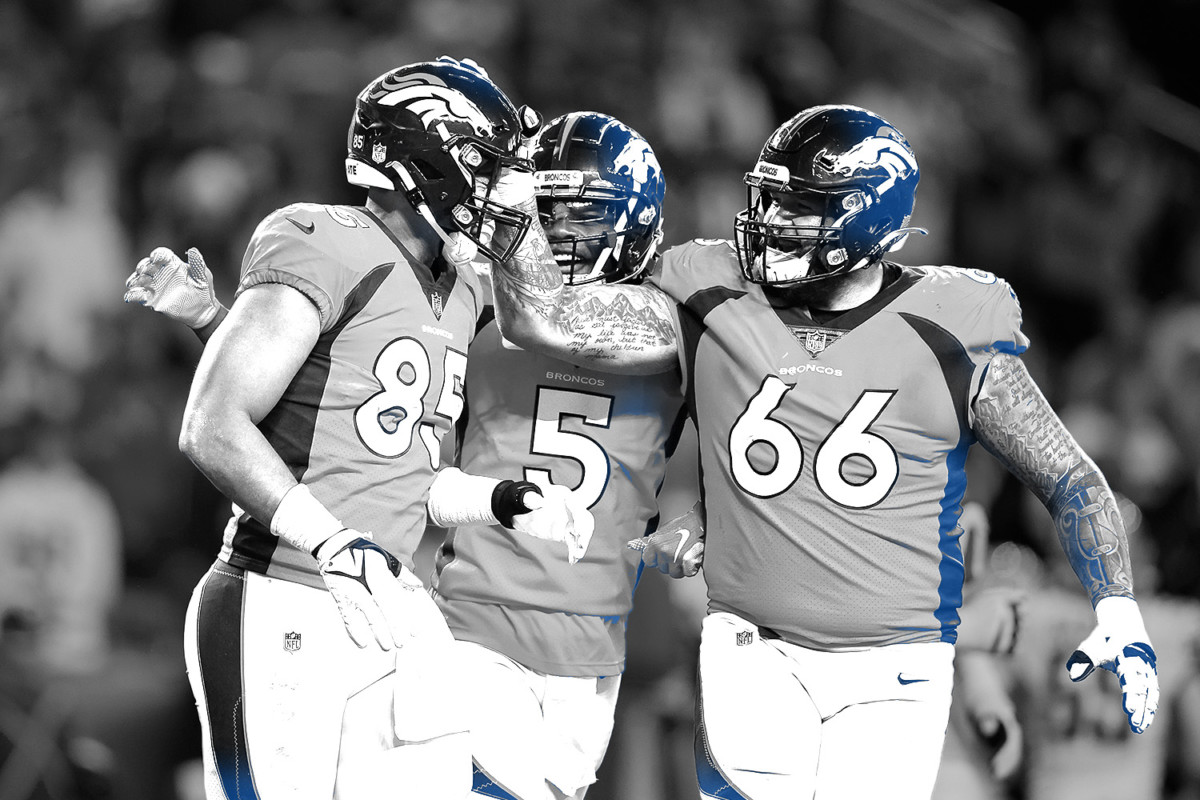 The trust in control of the Denver Broncos has tapped Allen & Co. to advise on the potential sale of the team.
The Broncos are expected to be sold — either through an outright sale or an auction — for around $4 billion, which would make it the most expensive franchise sale in sports history.
A source told Front Office Sports that Allen & Co. would advise the Patrick D. Bowlen Trust "on all the potential opinions" related to the team's expected sale.
Sportico was the first to report Allen & Co.'s involvement.
Allen & Co.'s Major Deals
Allen & Co.'s involvement is not surprising given its history of record-setting deals led by Steve Greenberg, the firm's managing director.
The firm represented the Wilpon family as it sold its majority stake in the New York Mets for an MLB-record $2.475 billion to Steve Cohen in 2020.
Allen & Co brokered Alibaba co-founder Joe Tsai's deal to acquire the Brooklyn Nets and Barclays Center in 2019 for $3.4 billion, the most paid for a U.S. sports franchise.
Greenberg advised Jerry Richardson in the sale of the Carolina Panthers to billionaire hedge fund manager David Tepper in 2018. The $2.275 billion sale stands as the most paid for an NFL team.
FOS reported that billionaire investor Robert F. Smith is among those interested in purchasing the Broncos, while former Denver quarterbacks Peyton Manning and John Elway are reportedly interested in being part of an ownership group.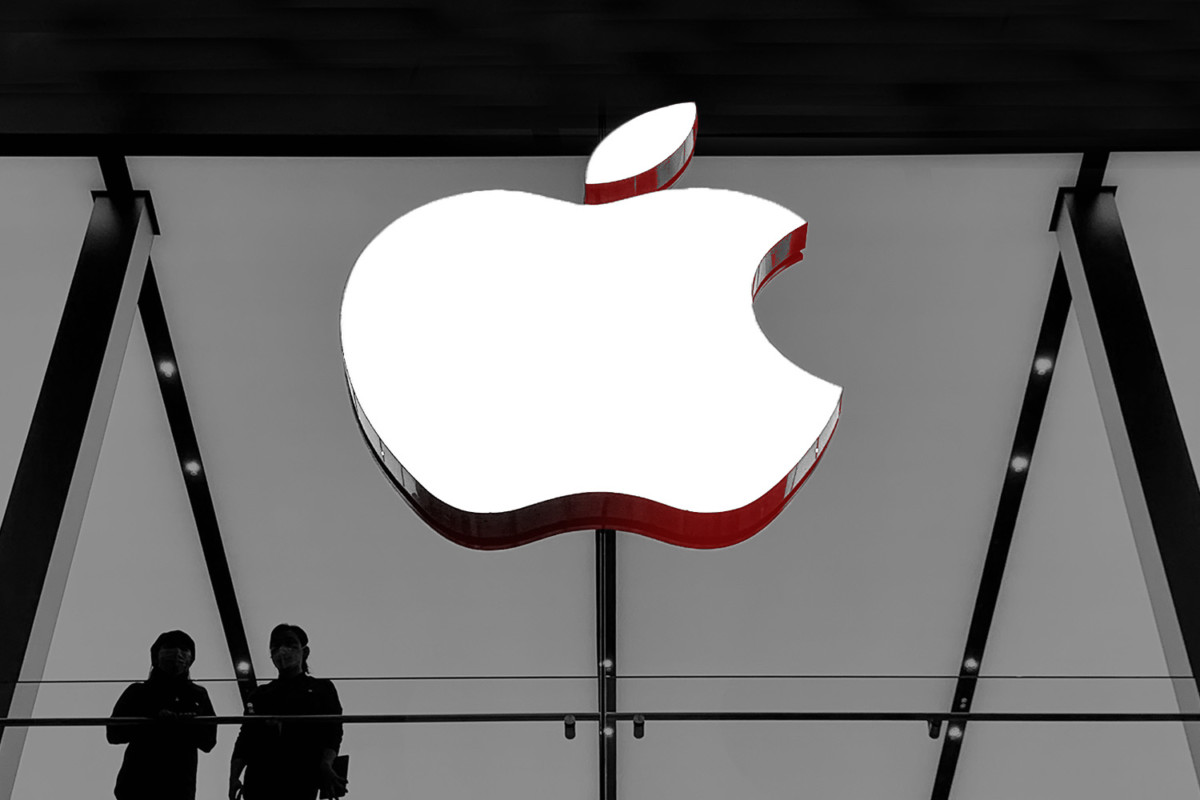 Epic Games appealed a judge's ruling that favored Apple in an antitrust suit back in September. Now, 34 U.S. state attorneys, the Department of Justice, and Microsoft are siding with Epic.
Judge Yvonne Gonzalez Rogers ruled that Epic must pay $3.65 million in damages to Apple for 30% of revenue from Epic's "Fortnite" payment system, which Apple said went against its policies.
Apple also wouldn't have to restore "Fortnite" to the App Store, require third-party app stores, or lower its developer fees — 15% for companies with annual revenue under $1 million and 30% for everyone else. Hence, Epic's appeal.
In a lawsuit filed on Thursday, the state attorneys emphasized Apple's threat as it "continues to monopolize app distribution and in-app payment solutions," adding, "Apple amassed billions in supracompetitive profits."
Apple released its first-quarter revenue just hours before, recording a record $123.9 billion.
Revenue at Apple's Services business, which includes the App Store, increased 24%.
The DOJ called the original ruling "flawed," citing wrongful applications of the Sherman Act. "The district court committed several legal errors that could imperil effective antitrust enforcement, especially in the digital economy," the filing said.
Microsoft Backs Epic
Apple competitor Microsoft, which has recently had its own antitrust lawsuits, chimed in, too: "If Apple is allowed to step between any company with online services and users of iPhones, few areas of the vast mobile economy will be safe."
The iPhone maker said it was confident the original ruling would be upheld.
IN PARTNERSHIP WITH KAULIG RACING
NASCAR's Next-Gen Team With a Veteran Leader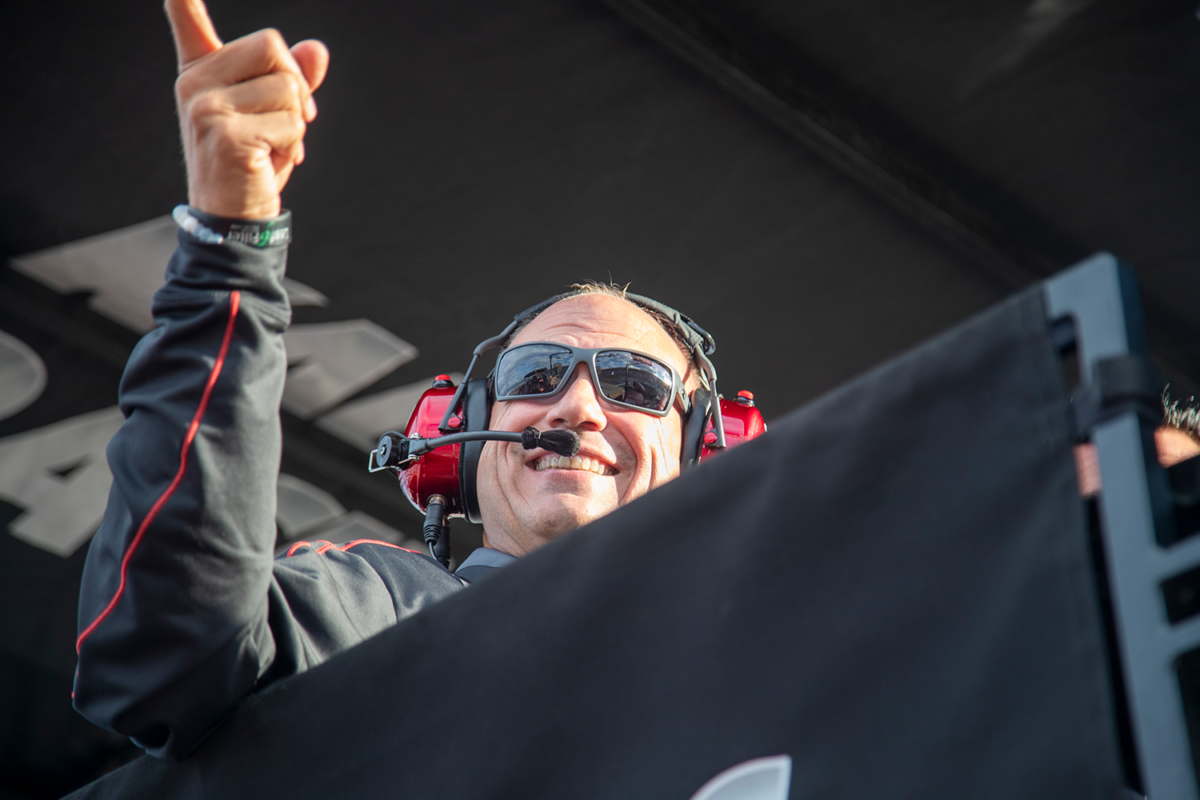 The 2022 season will mark the first time that Kaulig Racing has fielded full-time entries in both the NASCAR Xfinity Series (NXS) and the NASCAR Cup Series (NCS). Team President Chris Rice however, has been well-known throughout NASCAR since the mid-1980s.
Born and raised in South Boston, Virginia, where his mother ran the local South Boston Speedway racetrack, Rice began working on the pit crew as early as five years old. Now with decades of  experience in NASCAR, Rice is using his expertise to help Matt Kaulig transform the culture at Kaulig Racing with a "whatever it takes" attitude.
Learn more about Chris Rice and watch Kaulig Racing's rookie season kick off this February.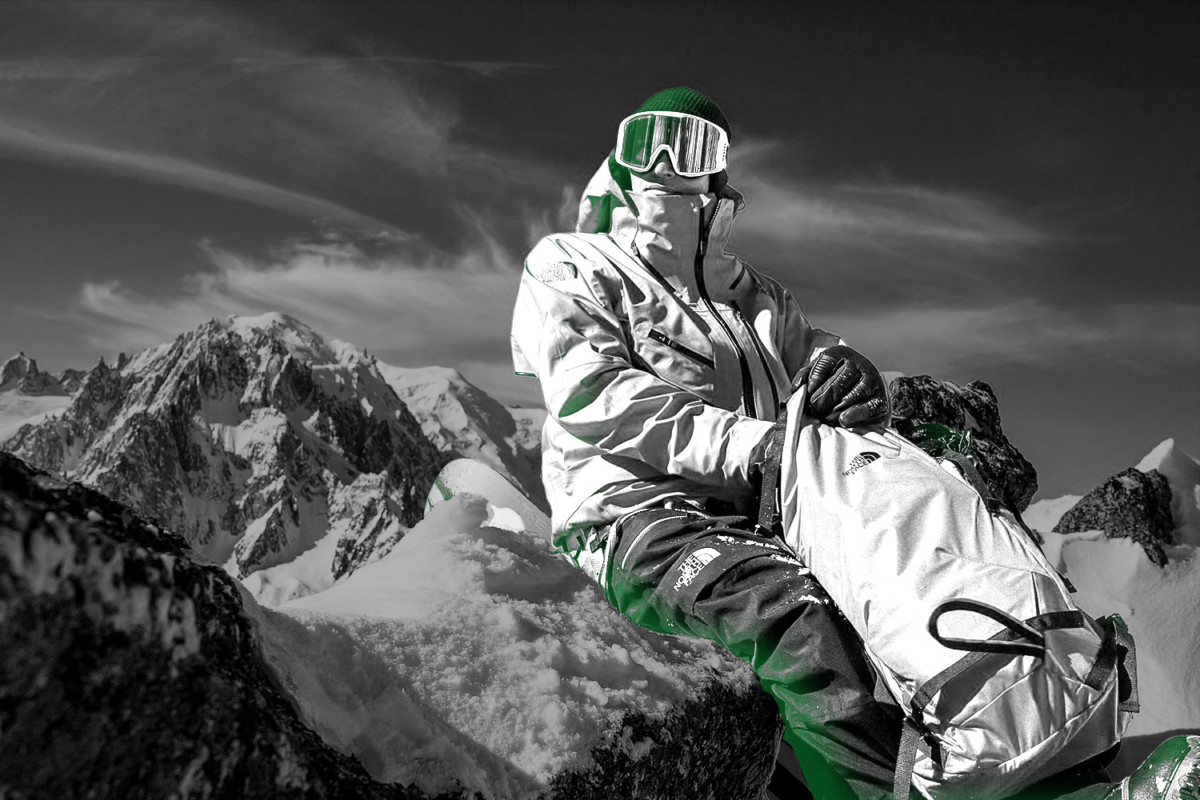 Outdoor apparel, sportswear, and footwear giant VF Corporation reported strong results in its latest earnings report on Friday.
The Denver-based company — which owns Timberland, Vans, Supreme, and The North Face — generated $3.6 billion in revenue in fiscal Q3, a 22% year-over-year increase.
VF posted third-quarter revenue growth despite the modification of its business practices, including travel restrictions and temporary office and retail store closures.
Its active segment — led by Vans — posted $1.4 billion in revenue, up 25% year-over-year.
The company's outdoor segment generated $1.9 billion in revenue, up 23% year-over-year.
VF's strong results allowed the company to return roughly $500 million in cash to shareholders during the quarter. VF also reported that the majority of its supply chain is currently operating.
A Supreme Deal
In December 2020, VF completed its acquisition of global streetwear brand Supreme in a deal valued at $2.1 billion. VF projects full-year revenue to reach about $11.85 billion, up 28% compared to FY2021. Roughly $600 million of VF's full-year revenue is expected to come from Supreme.
SPONSORED BY RELO METRICS
Maximize Your Sports Sponsorship Outcomes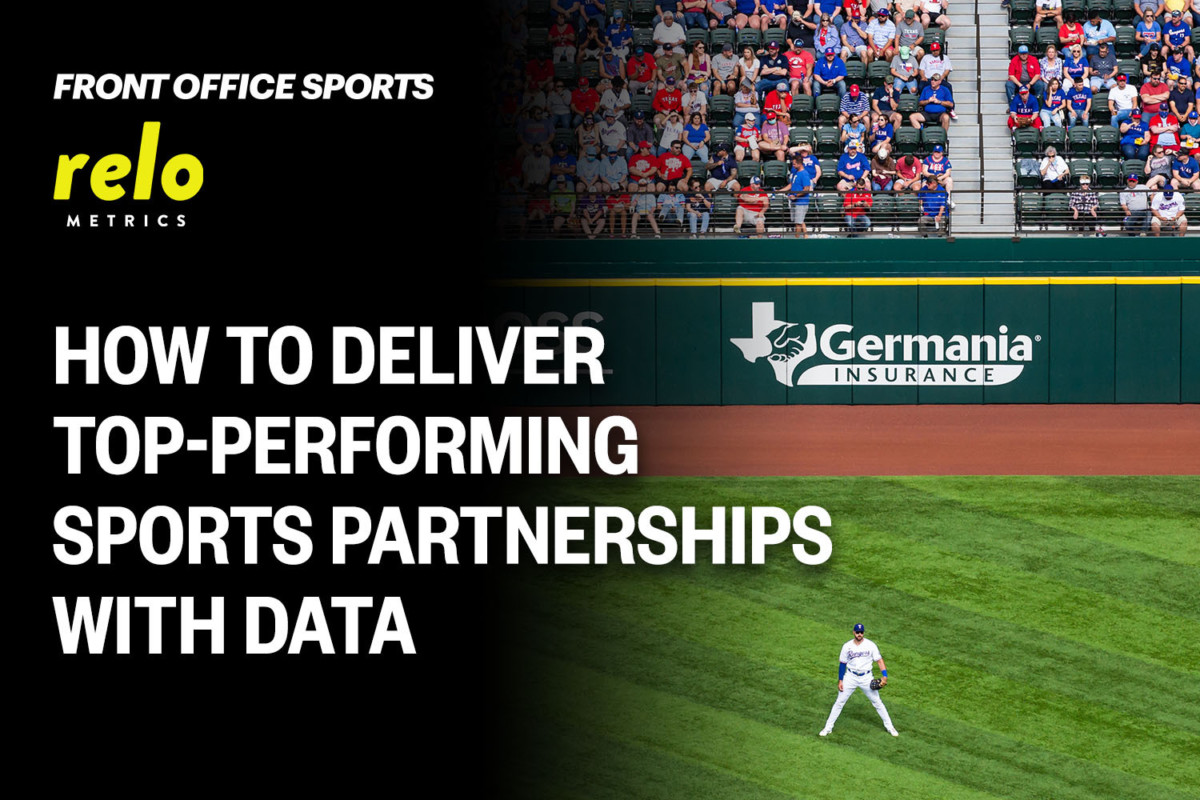 Data has become foundational in today's competitive and demanding brand marketing environment. And yet, many sports marketers are not putting the same emphasis on real-time data when it comes to the measurement of their sports sponsorships.
In our latest webinar, Min Choi (Germania Insurance), Chad Wynn (Texas Rangers), and Brooke Hennon (Relo Metrics) sit down with Adam White (FOS) to discuss how their organizations are using analytics to take control of partnership outcomes.
Join us Wednesday, February 9th at 1 p.m. ET. Grab your seat now.
Acquisitions Via Leveraged Buyouts
Find out exactly what's happening in the private markets every week with highlights from our Front Office Sports Insights Deal Tracker.
We carefully monitor both public and private market data to capture a picture of what the sports landscape looks like.
Insights Deal Tracker Highlights This Week:
Athletic Greens

, the nutritional powder maker, raised $115 million in venture funding. The round was led by Alpha Wave Global with participation from SC.Holdings and Bolt Ventures. 

ESL

,

an esports tournament and league operator, was acquired along with FACEIT by Savvy Gaming Group — which is backed by the Saudi Arabian Public Investment Fund — for $1.5 billion.

STEPN

,

operator of a move-to-earn NFT gaming platform, raised $5 million of seed funding from Alameda Research, 6th Man Ventures, and Sequoia Capital. 

Frost Giant Studios

,

operator of a game studio intended to create strategy games, raised $25 million in a Series A funding round led by Kakao Games.

X Games, operator of action sports platforms, entered into a definitive agreement to be acquired by MSP Sports Capital and The Najafi Companies through a leveraged buyout.
Try out the full Deal Tracker.
Market Movers
U.S. stocks experienced gains across all three major indexes on Friday. Here's a look at how sports-related stocks performed:
(Note: All as of market close on 1/28/22)
The New York Knicks (23-26) face the Milwaukee Bucks (30-20) on Friday at Fiserv Forum.
How to Watch: 10 p.m. ET on ESPN
Betting Odds: Bucks -8.5 || ML -365 || O/U 217.5* (Bet on DraftKings)
Pick: Expect the Bucks to overwhelm the lukewarm Knicks. Take Milwaukee to cover.
*Odds/lines subject to change. T&Cs apply. See draftkings.com/sportsbook for details.