The WNBA enters postseason play tonight on a roll. Regular-season viewership was up 49% this season — including the league's most-watched game since 2012.
Apple Refuses to Reinstate 'Fortnite' in App Store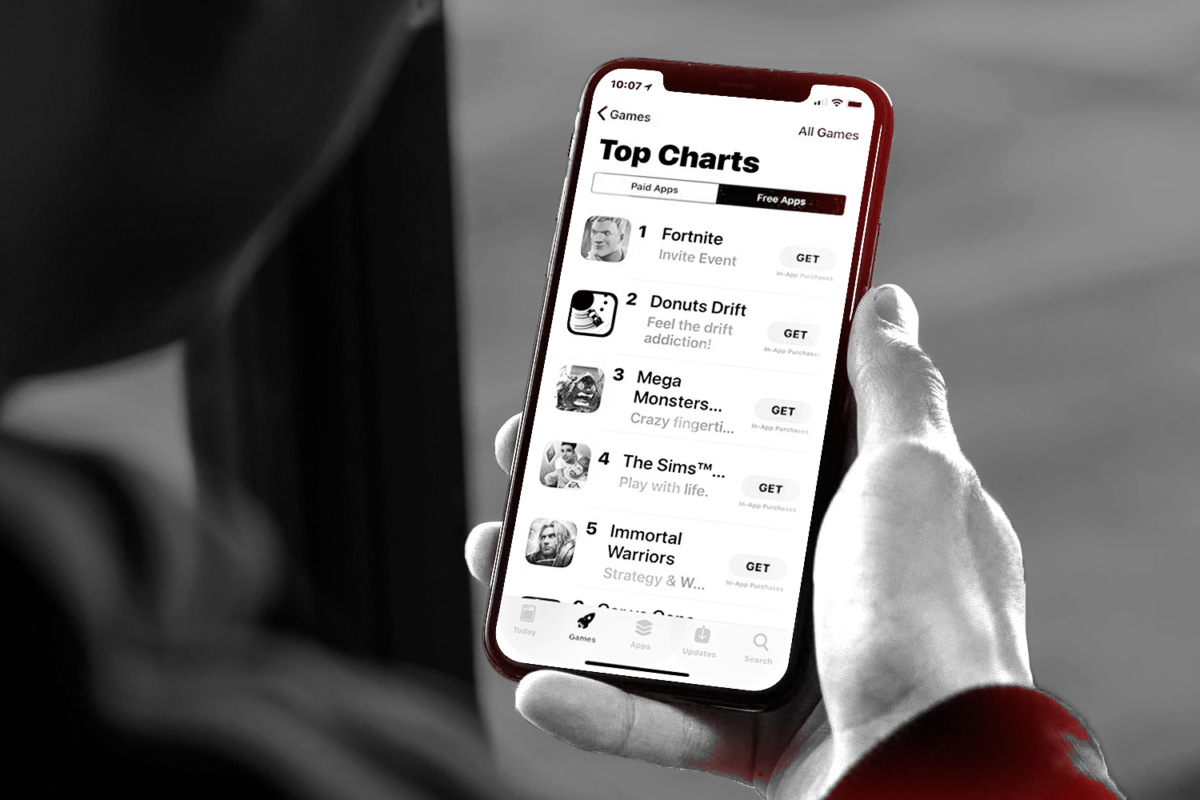 Apple is adding an extra cost to Epic Games' appeal in their ongoing legal battle: It will not reinstate "Fortnite" to the App Store until there is a final verdict and the case can no longer be appealed.
A lawyer representing Apple cited Epic's "intentional breach of contract" in establishing an alternative payment system, as well as Epic CEO Tim Sweeney's comment that he "wouldn't trade" that system "to get 'Fortnite' back on iOS," when denying Epic's request for reinstatement.
Sweeney had previously written to Apple executive Phil Schiller, saying that Epic had paid its court-ordered $6 million fine to Apple and would adhere to its guidelines going forward.
"Epic will resubmit 'Fortnite' to the App Store if you adhere to the plain language of the court order and allow apps to include buttons and external links that direct customers to other purchasing mechanisms," Sweeney wrote.
A judge ruled earlier this month that Apple could retain its 30% developer fee but would have to allow apps in its App Store to include links to online stores outside of Apple's ecosystem.
The ruling also stated that Apple was not required to reinstate "Fortnite."
Epic is appealing the ruling and may develop its case that Apple represents a monopoly in the mobile gaming industry — the judge declined to rule on that question.
While Epic is making moves to diversify beyond "Fortnite," the hit game still accounted for $2.8 billion — 77.7% — of its $3.6 billion in 2020 revenue.
Italy's Oldest Soccer Club Now Under American Ownership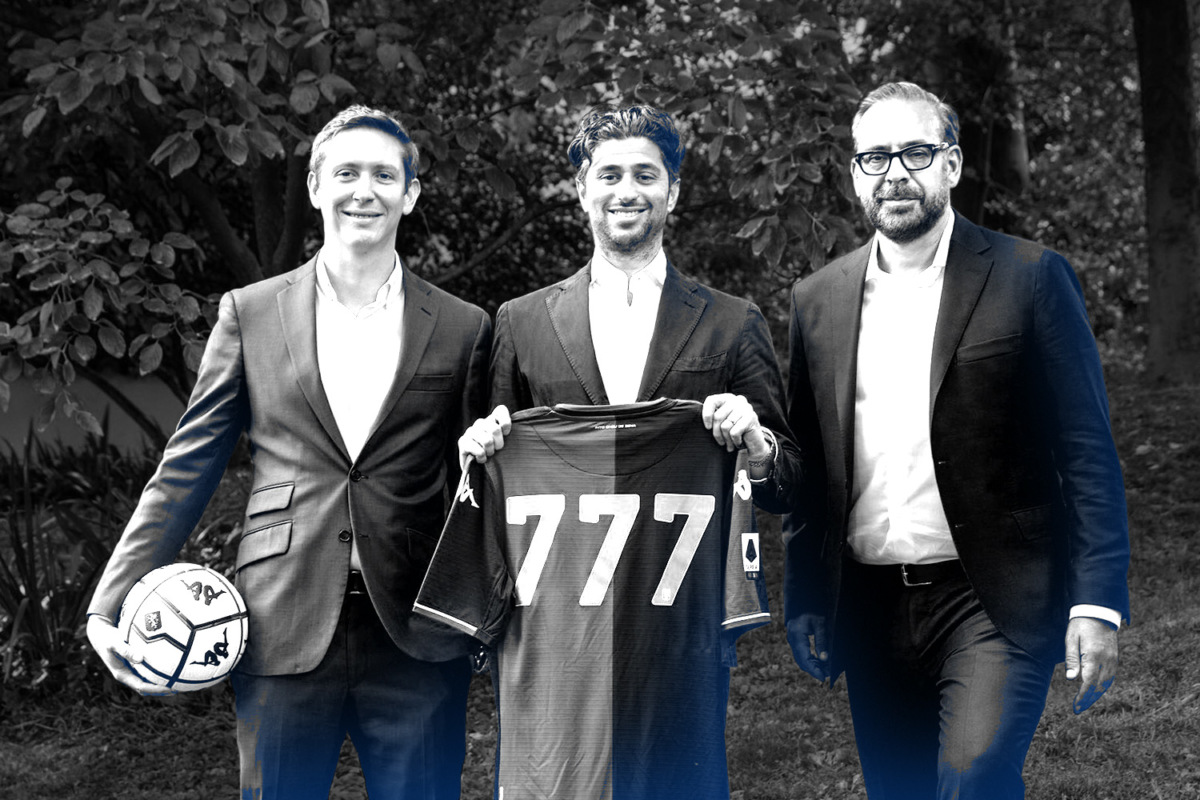 777 Partners acquired Serie A's Genoa C.F.C. on Thursday in a deal valued at $175 million.
The Miami-based private equity firm has purchased full ownership of Italy's oldest soccer team from Enrico Preziosi, who saved Genoa from bankruptcy in 2003 for $23 million.
As part of the acquisition, 777 Partners will inject fresh capital into Genoa, which suffered a $38 million loss in 2020 due to the global pandemic. The firm will also help further commercialize the club's operations.
The purchase of Genoa marks 777 Partners' second investment in top-flight soccer. The firm owns a 15% stake in La Liga's Sevilla FC, which is valued at $436.5 million.
777 Partners has more than $3 billion in assets under management, with several sports-related investments.
It invested $10 million in Fanatiz, a sports-focused OTT service during a Series A round.
It owns a majority stake in the London Lions of the British Basketball League.
Last year, it acquired 1190 Sports, which manages sports media rights.
The firm is an investor in Ata Football, a company devoted to elevating women's soccer. 
Genoa joins AC Milan, Fiorentina, Spezia, AS Roma, and Venezia as Serie A clubs under American ownership. 777 Partners intends to look for more opportunities in soccer throughout Europe and South America.
SPONSORED BY LA AURORA CIGARS
The Taste of the Dominican, At Home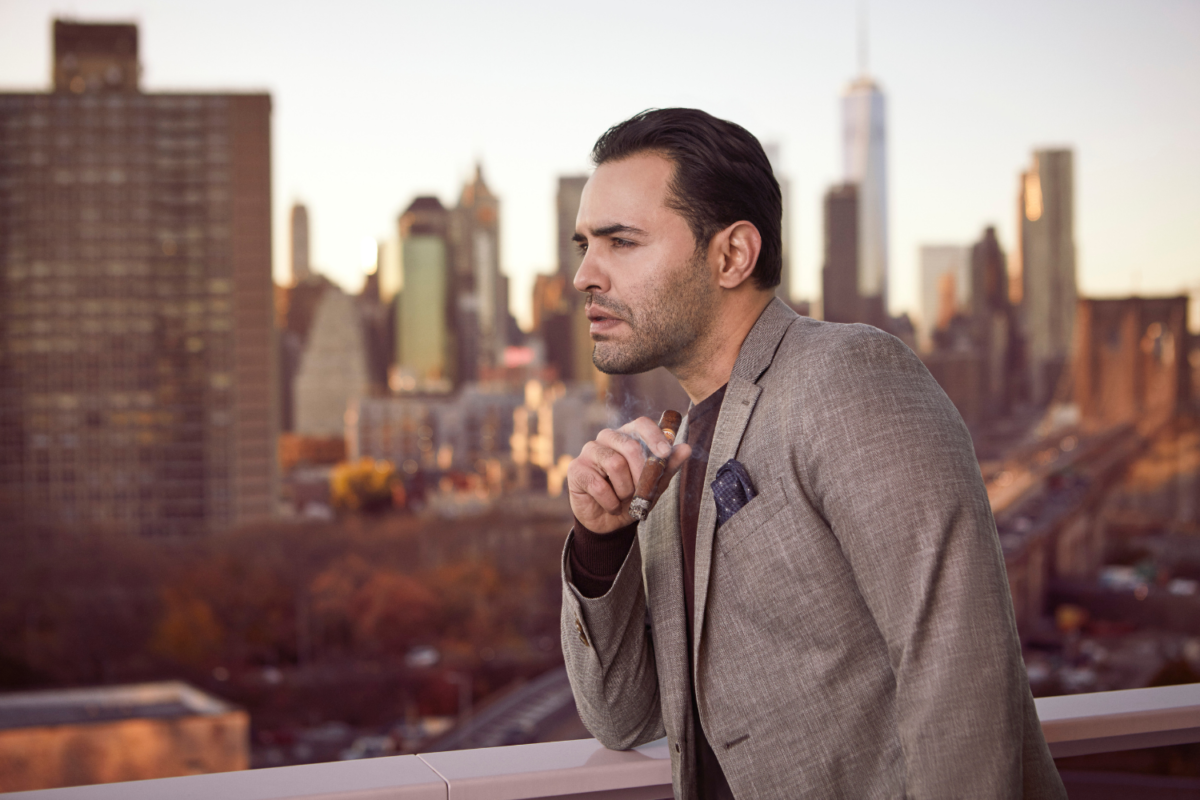 La Aurora has been defining the art of handcrafted, Dominican Cigars since 1903, focusing on premium craftsmanship and exceptional quality.
Over the last 118 years, what started as a small family business has blossomed into the most popular Dominican cigar brand today, with a wide range of options for every smoker, from the novice to the aficionado. Check out their Cigar Sampler Packs, starting as low as $23. They're perfect for your next celebration, get-together with friends and family or relaxing evening at home.
Plus, La Aurora will ship them right to your door, with delivery in 35 states and free shipping. Shop at laaurora.com now and experience the taste of the Dominican at home.
Fittr Raises $11.5M Led by Dream, Elysian Park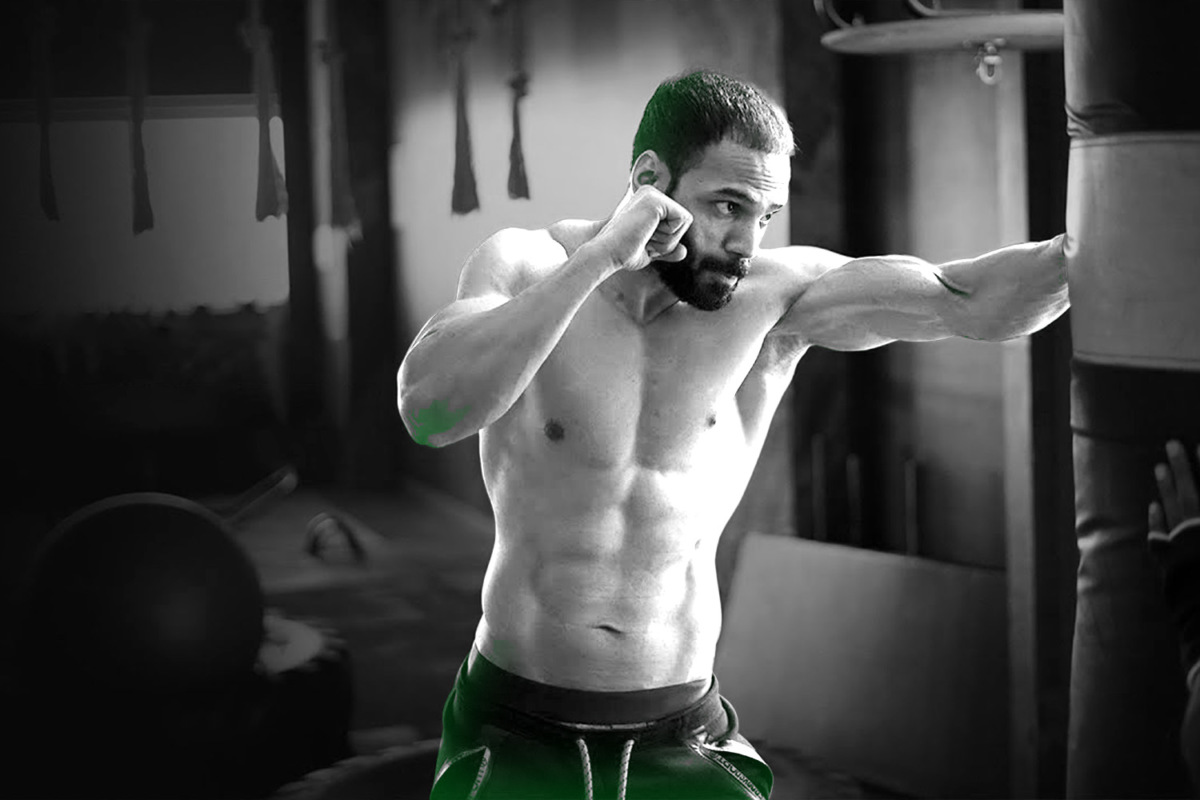 Fitness and nutrition platform Fittr raised $11.5 million in a Series A funding round led by Dream Capital, the M&A arm of Dream Sports, and Elysian Park Ventures, the Los Angeles Dodgers ownership group's private investment firm.
Dream Capital, launched last month, is a $250 million venture fund focused on early stage sports, fitness, and gaming technology startups with the potential for $100 million in annual revenue. It plans to make investments between $1 million and $100 million in around 20 startups over the next two years.
Previous investor Surge — Sequoia Capital India's accelerator program — also participated in the round.
Fittr will use the funding to strengthen its leadership and expand in the U.K., Singapore, and North America, which account for 30% of the company's revenue.
The India-based platform wants to continue focusing on educating its home country about health and fitness.
Until this year, the company relied on word-of-mouth marketing but still managed to reach $9.3 million in gross bookings in FY21. Founder and CEO Jitendra Chouksey said it makes Fittr one of the "world's largest community-based fitness brands."
Profitable since its inception, Fittr surpassed 65,000 paid users this year, recording around 20% month-over-month growth on its personal training service.
SPONSORED BY ESPN+
Buy UFC 266 on ESPN+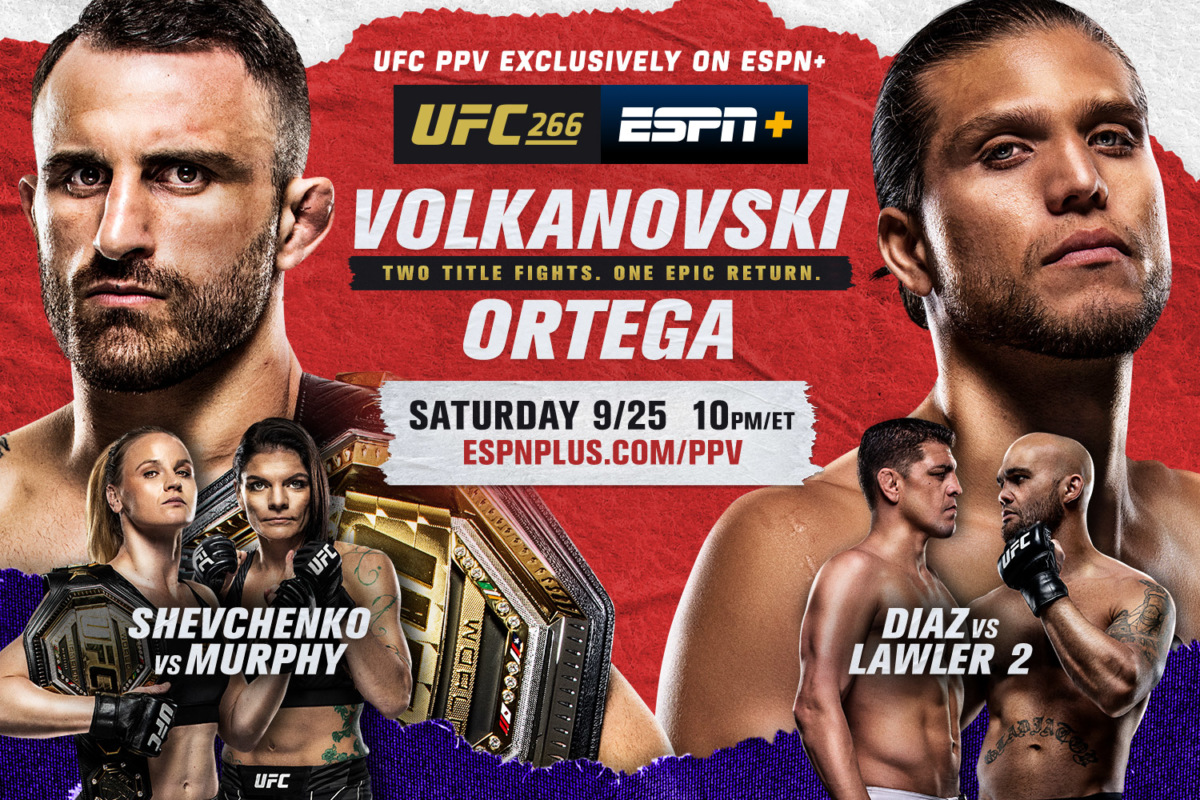 Fresh from a pair of victories over Max Holloway, featherweight champion Alexander "The Great" Volkanovski defends his title against The Return of The Ultimate Fighter coaching rival, Brian "T-City" Ortega. 
In the co-main event, one of the UFC's most dominant champions puts her belt on the line once again, as flyweight champion Valentina Shevchenko battles veteran contender Lauren Murphy. Plus, Nick Diaz returns to the Octagon to battle former world champion Robbie Lawler in a rematch nearly two decades in the making. 
Get The Disney Bundle including Disney+, Hulu, and ESPN+. Then, buy UFC 266 for $69.99.
Market Movers
U.S. stocks experienced gains across all three major indexes on Thursday for a third straight session. Here's a look at how sports-related stocks performed:
(Note: All as of market close on 9/23/21)
The wait is finally coming to an end. After two long years, the family you love to hate will be back on Oct. 17 as Logan Roy & Co. return to HBO Max for season 3 of Succession.
How to Watch: Streaming on HBO Max.
What's It About? Season 3 picks up right where we left off — with the Roy family still reeling over Kendall's bombshell press conference, and aging patriarch Logan preparing to battle his son for control of their multi-billion-dollar media conglomerate.
Starring: Brian Cox, Jeremy Strong, Sarah Snook, Kieran Culkin, and Alan Ruck
FOS POV: If you've never seen Succession there's no better time to start watching than right now, for two reasons. It's a show that makes every football Sunday that much better, and HBO Max's ad-free monthly plan is available for half the price for a limited time.*
*Sponsored content. Sign up now to enjoy 6 months of the HBO Max ad-free monthly plan for the price of 3 with this limited time offer, valid through 9/26/2021. Terms apply.
Win a Pair of LaLiga ElClásico Tickets
In addition to winning gear, every referral will earn an entry into the LaLiga 2022 ElClásico ticket giveaway! ESPN is the new home of LaLiga in the U.S. Follow the best soccer league in the world with the top stars streaming every match across all ESPN platforms. Subscribe now. 
It's easy to spread the word. Copy and paste your unique link below and share it in an email or on your timeline. One referral = one entry.
Your custom referral link: [RH_REFLINK]
Or use these one-tap sharing methods: