The Russell Wilson era in Seattle is over. The Seahawks have reportedly agreed to trade the nine-time Pro Bowler to the Denver Broncos for two first-round draft picks, two second-rounders, a fifth-round pick, and players — including quarterback Drew Lock. Denver is also getting a fourth-rounder. 
Apple Secures Rights to MLB Games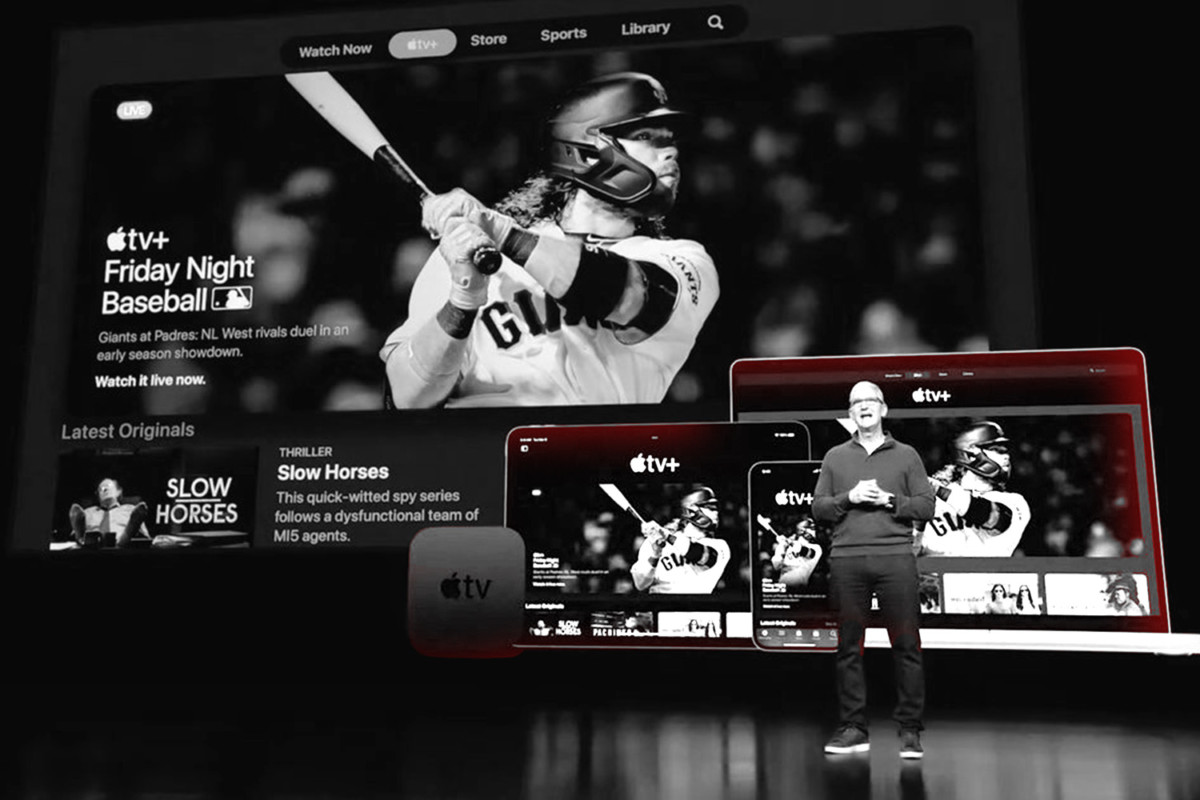 Days after Apple signed a deal with Nike to supply soccer kits for its hit show "Ted Lasso," the technology giant announced its first foray into live sports with the addition of "Friday Night Baseball."
Apple TV+ will exclusively air a weekly MLB doubleheader for fans in the U.S., Canada, Australia, Brazil, Japan, Mexico, Puerto Rico, South Korea, and the U.K. with live pre- and post-game shows. Financial terms were not disclosed.
The broadcasts will be free to those without an Apple TV+ subscription for a limited time, and will begin with the regular season when the MLB lockout ends.
Apple's deal with MLB doesn't end with "Friday Night Baseball."
"MLB Big Inning," a highlights show that runs on weeknights during the season, will be available to U.S. customers.
The U.S. and Canada will also be able to access a new 24/7 livestream featuring replays, highlights, classic games, and news and analysis.
"Following milestones like the launch of At Bat on day one of the App Store in 2008 to the integration of Apple technology in ballparks across the country, this robust new game package is the perfect next collaboration," MLB's chief revenue officer Noah Garden said.
Home Run for Apple
The Friday games became available thanks to ESPN trimming its baseball rights package in a new seven-year agreement with MLB worth $550 million annually.
"The most important thing for us right now is reach," Garden said.
NFL Sets Salary Cap at Record $208.2M
The NFL has set its salary cap for all 32 teams at $208.2 million for the 2022 season, marking the first time in league history that the cap has exceeded $200 million.
Based on league revenues, the cap took a hit for only the second time in history in 2021 due to lost revenue from COVID, dropping to $182.5 million from $198.2 million in 2020.
Adding in benefits, teams will have a total player cost of $284.3 million.
Teams are required to be at or under the cap by March 16 — the official start of the 2022 league year.
The NFL also set its salaries for players who receive franchise tags, which allow teams to bring back one player who is set to be an unrestricted free agent for another year if certain conditions are met.
Hot Commodity
In March 2021, the NFL agreed to $113 billion in new media rights deals with CBS, NBC, Disney, FOX, and Amazon over 11 seasons, beginning in 2023.
The NFL is also fielding offers for the "NFL Sunday Ticket" package for out-of-market games and livestreaming games on mobile devices.
Apple is contemplating scooping up available media rights to the league along with a stake in NFL Media in a potential multibillion-dollar deal, sources tell Front Office Sports.
SPONSORED BY FIDELITY
An Inside Look at Life After the Game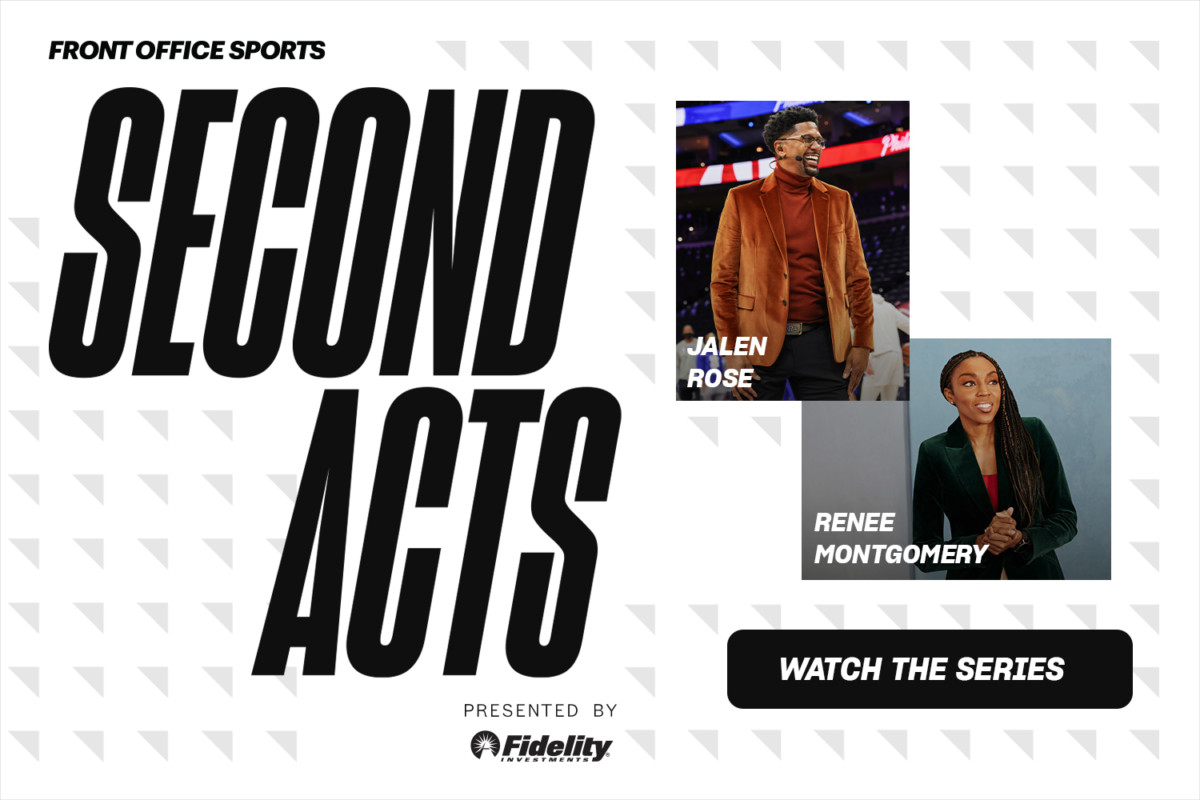 Ever wondered what your favorite athletes have been up to since they retired?
Introducing Second Acts — a new interview series from Front Office Sports, presented by Fidelity, where former athletes discuss the journey that led to their second act and how they are thriving beyond the game. 
In the first of five episodes, world-famous basketball player and ABC/ESPN analyst Jalen Rose shares memories of his playing days and how he established a career as a broadcaster, podcaster, philanthropist and more.
New episodes drop throughout the Spring. Check out Jalen's episode now and sign up for an email reminder when new ones go live!
Dick's Reports Another Record Quarter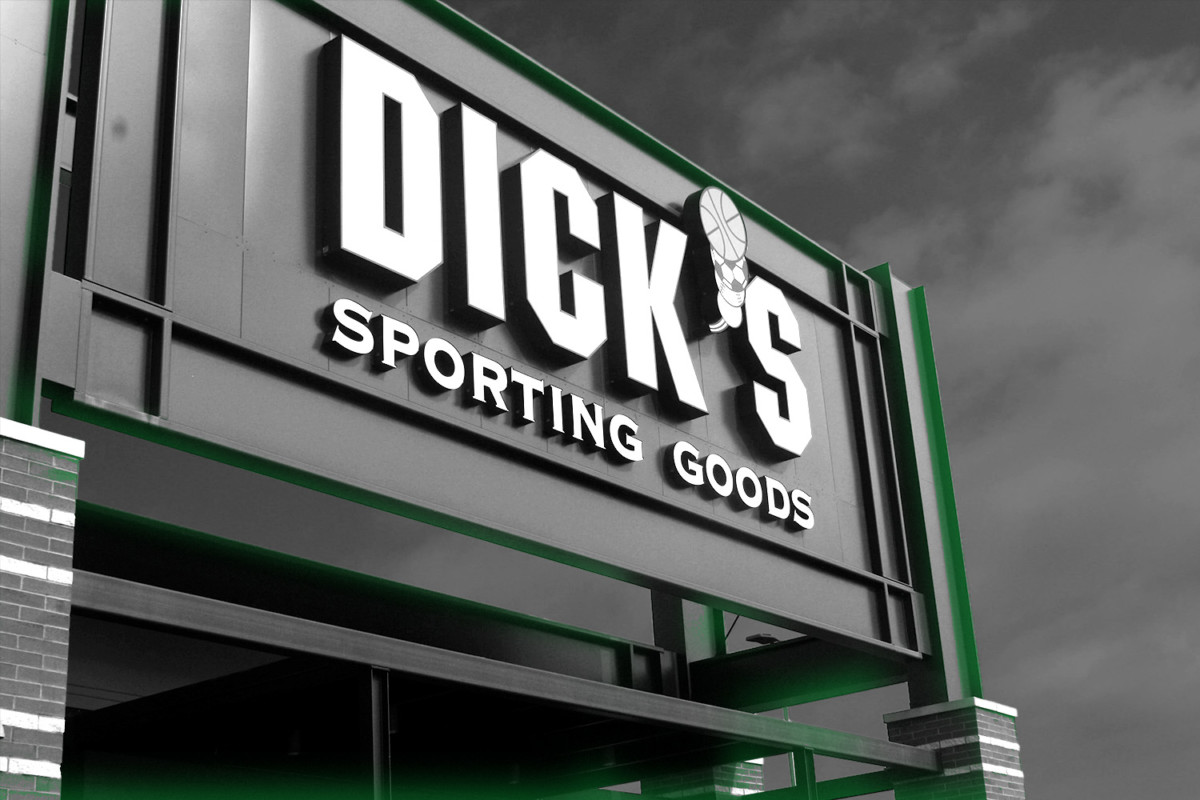 Dick's Sporting Goods' fourth-quarter revenue grew 7% year-over-year to a record $3.35 billion — up 28.5% from 2019 and beating analysts' estimates of $3.31 billion.
Net income reached $346.1 million, a significant increase from the $219.6 million it recorded during the same period last year.
Same-store sales — which included revenue from online and stores open for at least one full year — jumped 5.9%, surpassing analysts' estimates of a 4.3% increase.
Dick's retail stores saw sales rise 14% year-over-year.
Though online sales fell 11%, e-commerce sales soared 57% in 2020. The company recently announced a new ad campaign starring Charles Barkley that focuses on its retail site.
Inventory at the end of the fourth quarter grew 17.6% compared to the same time last year.
The company's full-year revenue reached a record $12.29 billion, a 28.3% increase from fiscal 2020, with consolidated same-store sales ballooning 26.5% from the previous year.
New Goods
During its fiscal year, Dick's opened its first Golf Galaxy Performance Center, House of Sport, Public Lands, and discount store Going, Going, Gone, and also announced a new partnership with Nike.
Over the course of the 12 months, Dick's Sporting Goods issued $1.5 billion of senior unsecured notes — of which $750 million is due in 2032 and that same amount in 2052 — and returned $1.8 billion to shareholders. Dick's also announced an 11% increase in its quarterly dividend.
The sporting goods retailer is reporting an 8% market share.
Aaron Rodgers

reportedly agreed to a multiyear contract

on Tuesday that will keep him with the Green Bay Packers, ending months of speculation. NFL Network reported the deal at $200 million over four years ($153 million guaranteed), though Rodgers denied the accuracy of the terms hours later.

Subscribe to Scoreboard for more

on Rodgers.

In The Leadoff, Apple is seeking to bundle three major media assets being auctioned by the NFL, Tottenham Hotspur is reportedly near a $655 million stadium rights deal, nefarious gambling activity reached $180 million in 2021, and a fitness chain raises $118 million.

Click here to listen

.

GMTM, a social network for athletes, has raised $3.5 million in seed funding. The round included Robinhood, Uber investor Jason Calacanis, and NFL quarterback Blake Bortles.

Electronic Arts and WWE have reportedly discussed a deal regarding wrestling video games. WWE has previously worked with 2K Sports in a deal that runs through this year.
SPONSORED BY MIZZEN+MAIN
The Course is Calling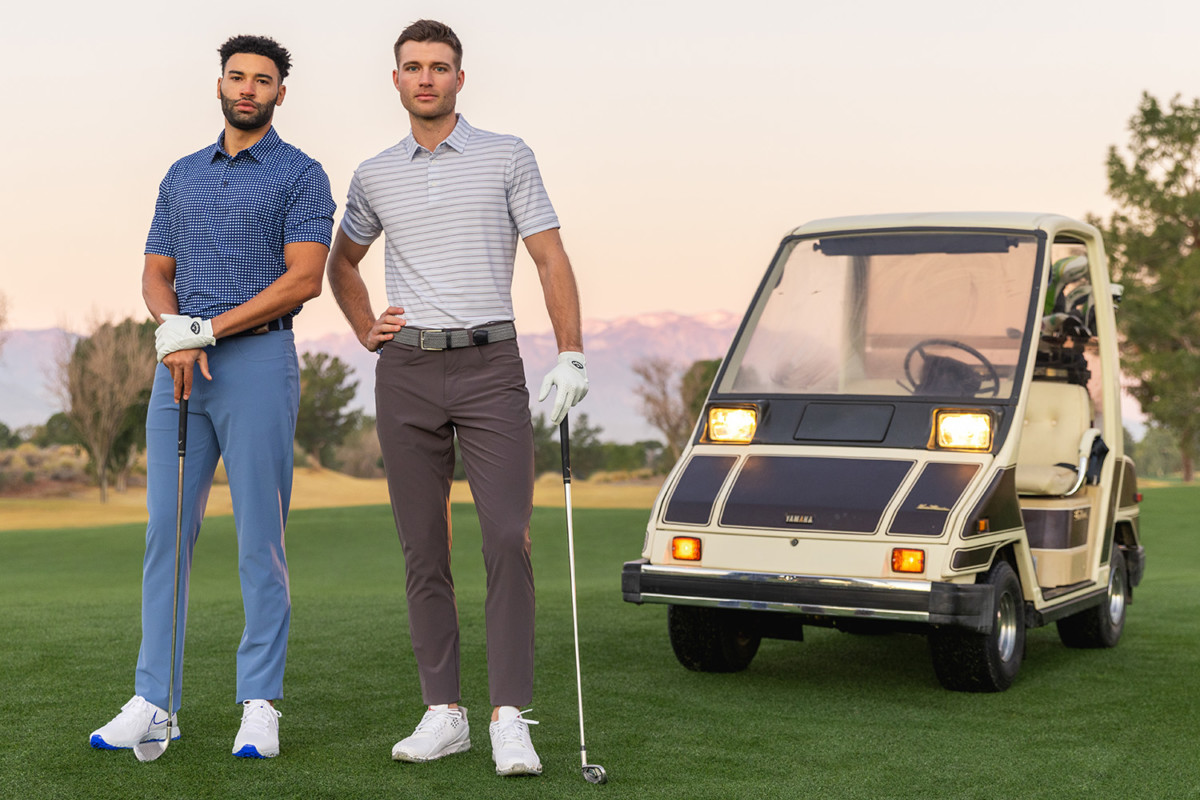 Whether you're trying to break course records or if you've never kept your own score, Mizzen+Main has an empty seat in the golf cart for you.
Their only ask is that when you come crawling out of the woods without finding your ball, you act like everything is fine. They're not concerned about the state of your game. 
Mizzen+Main just wants you to be comfortable going from the breakroom to the back nine, from the course to the clubhouse, and every swing in between.
Head on over to Mizzen+Main whenever the golf tournament you're watching goes into a long commercial break and take $35 off any regular-price order $125+ with code: FRONTOFFICESPORTS.
Market Movers
U.S. stocks experienced gains across all three major indexes on Tuesday. Here's a look at how sports-related stocks performed:
(Note: All as of market close on 3/8/22)
The Los Angeles Clippers (34-32) face the Golden State Warriors (43-22) on Tuesday at Chase Center.
How to Watch: 10 p.m. ET on TNT
Betting Odds: Warriors  -5.5 || ML -225 || O/U 222.5* (Bet on DraftKings)
Pick: Expect the Warriors to overwhelm the Clippers. Take Golden State to cover.
*Odds/lines subject to change. T&Cs apply. See draftkings.com/sportsbook for details.