Some professional athletes have been promoting bitcoin for years. For the first time, one of them will be getting paid in it.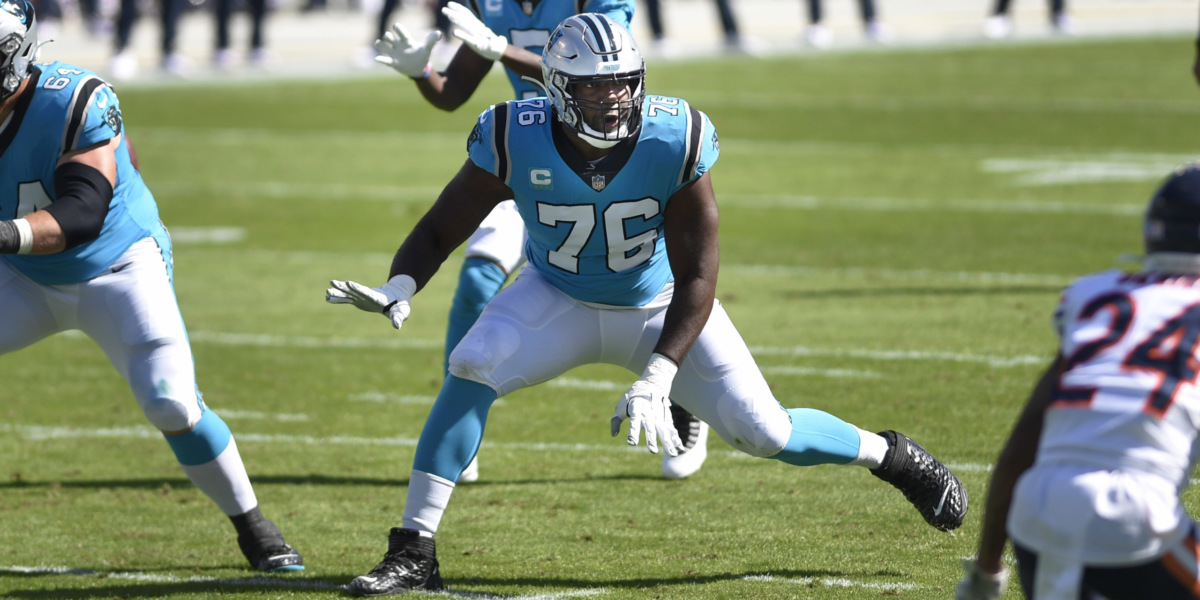 In May 2019, NFL lineman Russell Okung tweeted these four words: "Pay me in Bitcoin."
Roughly 20 months later, he's becoming the first player from any major U.S. sports league to be paid in the digital currency.
Okung will receive 50% of his $13 million annual salary in bitcoin. When Okung first made his request, bitcoin was worth roughly $8,177.45 — as recently as Dec. 28, its value peaked at $28,378 per coin.
The Carolina Panthers star's unique negotiation was enabled by Strike, a product made by bitcoin startup Zap that can convert traditional paychecks into BTC.
The Panthers still pay Okung as they normally would, then Strike takes the direct deposit from the team and exchanges dollars for bitcoin. Those bitcoin are then transferred to a digital wallet owned by Okung. 
Other pro athletes are getting into cryptocurrency:
Players from teams including the Brooklyn Nets and New York Yankees have begun the process of joining Okung at Zap, founder Jack Mallers said.
Nets point guard Spencer Dinwiddie attempted to tokenize his three-year, $34 million contract extension with the team, but it didn't work out.
San Francisco 49ers cornerback Richard Sherman invests in various cryptocurrencies and is a spokesperson for exchange platform Cobinhood.
In 2018, NFL quarterback Matt Barkley reportedly asked the 49ers and the Cincinnati Bengals for a Bitcoin-based contract, but both teams declined.
In 2014, the Sacramento Kings became the first pro sports team to accept bitcoin as a payment option at their arena. The Dallas Mavericks followed suit, and the Miami Dolphins have since made Litecoin their official cryptocurrency.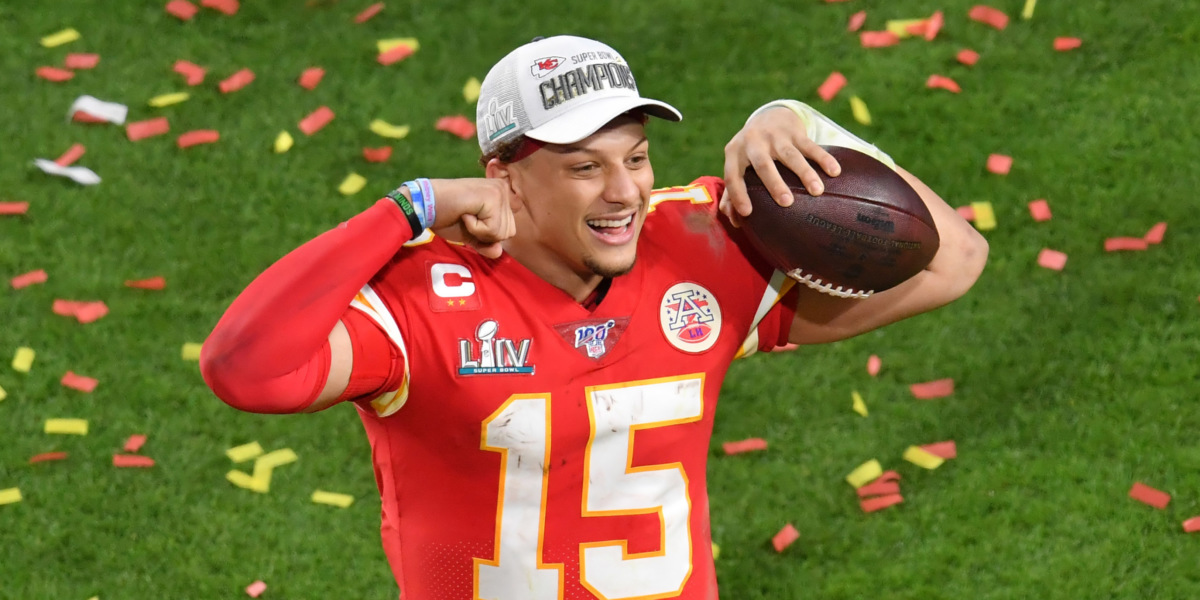 Despite prolific discussions about football's ratings decline, the NFL still made up 32 of the year's top 50 telecasts through Christmas Day.
Super Bowl LIV and its 99.9 million viewers topped the list.
In 2019, the league accounted for 47 of the top 50 telecasts. This year, however, 11 of the top 50 spots were taken by election-related events including the presidential debates.
The Rose Bowl, Citrus Bowl and CFB title game were the only other sports events to crack the top 100 in 2020. Neither MLB's World Series nor the NBA Finals made an appearance.
Had the Tokyo Olympics taken place as scheduled this summer, they probably would have locked up a handful of top spots. The same goes for the canceled NCAA Division I Men's Basketball Tournament.

Only one scripted TV episode — a March 31 episode of "NCIS" — made the cut, clocking in at No. 97. Week 16 NFL games will likely push it off the list.
SPONSORED
Have You Ever Wanted to Invest in Real Estate?

Between the eye-opening historical returns and the opportunity to invest in something other than stocks and bonds…it seems like a no-brainer. 
Without a small fortune or having to pay high hidden fees, getting in the game can be hard. That's because private real estate was historically only available to institutional investors. 
Then Fundrise changed, well…everything. They combine state of the art technology with in-house experience, to bring this once unattainable world right to you.
Their team has already transacted on more than $4.9 billion worth of real estate, and delivered 8.7%–12.4% average annual returns since 2014. 
(Here's all the legal jargon we know you love reading).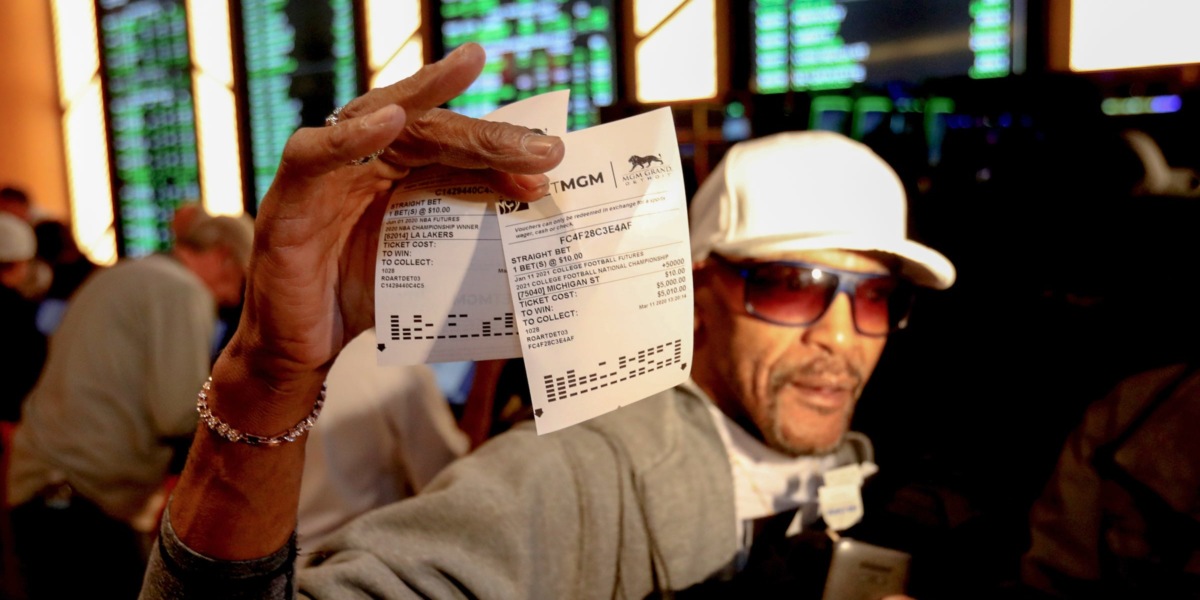 Sports betting continues to flourish across the U.S.
Earlier this month, New Jersey reported a record $931.6 million in November wagers. It was the fourth straight month the state set an all-time U.S. record.
Tennessee launched sports betting in November, reporting the highest first-month wager total ever: $131.4 million.
Pennsylvania and Nevada finally leveled off and dipped from October to November, but Nevada still set a record for most wagers on football with $502 million.
November Wager Totals
New Jersey — $931.6 million
Nevada — $609.6 million
Pennsylvania — $491.9 million
Indiana — $251.4 million
Colorado — $231.2 million
Illinois reports its figures at a slower rate than other states, revealing its $434.3 million in October wagers this month. October was the first month Americans legally bet more than $3 billion.
More growth is expected in 2021 as states like Michigan and Virginia launch mobile sports betting — a medium that consistently generates a majority of wagers in states where it's allowed.
The San Antonio Spurs pushed back plans to bring fans in for home games. They had originally aimed to allow fans on Friday.

Former Atlanta Hawks player and eight-time NBA All-Star Vince Carter will be joining the FOX Sports Southeast broadcast team for five Hawks games in the first half of the 2020-21 season.

The San Diego Padres are finalizing a trade with the Chicago Cubs to acquire 2020 National League Cy Young Award runner-up Yu Darvish. The Japanese pitcher, 34, is entering his ninth MLB season with

three years and $59 million remaining on his contract. 

The NFL is reportedly preparing a COVID-19 contingency plan in which it temporarily promotes an official to work as a referee during the full slate of games Sunday.
SPONSORED
Cash In Those FSA Dollars

Have untouched FSA or HSA dollars? This holiday at Warby Parker, you can turn them into prescription eyewear, contacts, and more.
Plus! Save 15% when you order multiple pairs of prescription eyeglasses or sunglasses, including frames with progressive and prescription blue-light-filtering lenses.
U.S. stocks saw declines Tuesday, pausing a recent rally that had left major benchmarks at historical highs. Here's a look at how sports-related stocks performed today:
Up:
Dave & Buster's Entertainment (NASDAQ: PLAY) gained 1.84%
Sirius XM Holdings (NASDAQ: SIRI) gained 1.02%
Madison Square Garden Sports (NYSE: MSGS) gained 0.92%
Down:
Vista Outdoor (NYSE: VSTO) dropped 7.17%
Big 5 Sporting Goods (NASDAQ: BGFV) dropped 7.16%
Allied Esports Entertainment (NASDAQ: AESE) dropped 5.62%
(Note: All as of market close on 12/29/20)
Soccer rose to new heights in the United States on the heels of a professional league starting  on its shores. Now cricket is looking to do the same.
Fitness companies designed for home life continue to find success amid the COVID-19 pandemic. Connected fitness machine maker Echelon raised $65 million from Goldman Sachs and North Castle Partners.
Utah Jazz owner Ryan Smith still appears to be a frontrunner to buy MLS club Real Salt Lake. Smith toured the facilities owned by Real Salt Lake's parent company in September, but his interest in RSL came into question after he purchased the Jazz for $1.66 billion in October.
Milwaukee Bucks vs. Miami Heat: In a rematch of last season's Eastern Conference semifinals, the Bucks (1-2) take on the Heat (1-1), who are likely without Jimmy Butler. Both of Milwaukee's losses have come on the road — the latter to the New York Knicks — but they nabbed a blowout Christmas Day win at home. 
How to watch:
7:30 p.m. ET on TNT
Betting odds:
Bucks -5.5 || ML -225 || O/U 225.5