Adidas is making a major play for relevance in the basketball space. Will it actually pay off?
Adidas Scoops Jerry Lorenzo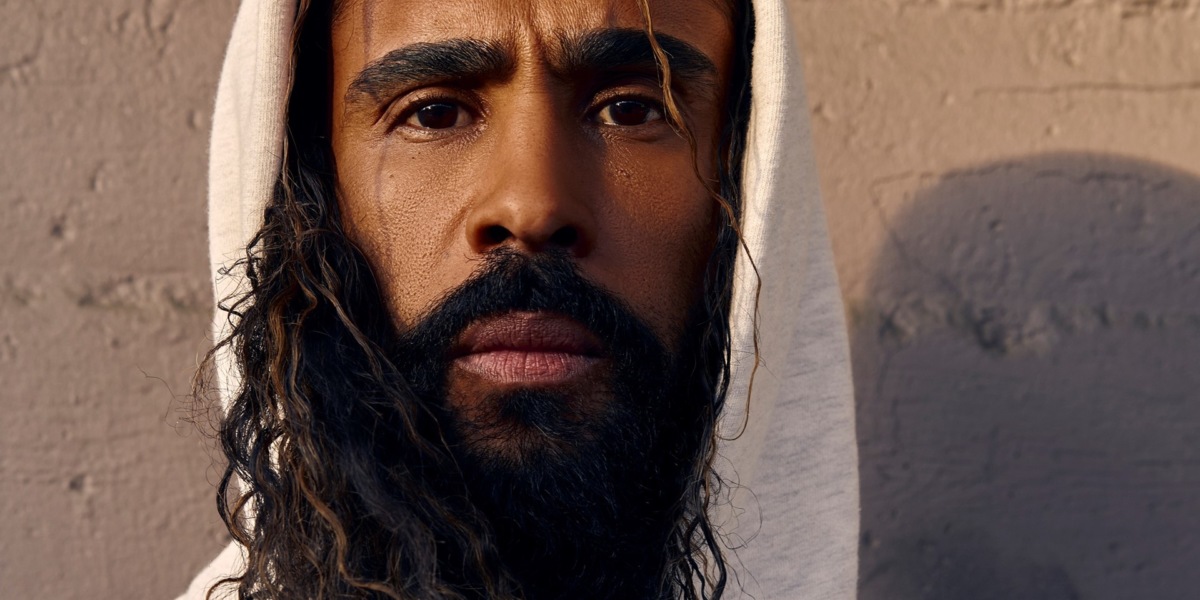 Adidas is tapping fashion designer Jerry Lorenzo and his Fear of God brand to help elevate its basketball business.
Lorenzo will lead creative and business strategy for Adidas basketball globally, and launch a Fear of God athletics sub-brand. NBA players James Harden, Damian Lillard, Derrick Rose and Donovan Mitchell all have signature sneakers with the company.
Lorenzo was previously affiliated with Nike, releasing a pair of Air Fear Of God 1 sneakers on Instagram last month.
Adidas rivals have made notable moves in basketball recently:
Puma brought on Jay-Z as creative director of its basketball division in 2018.
Nike's Jordan Brand signed five WNBA players, including 2020 Rookie of the Year Crystal Dangerfield.
Under Armour launched a sub-brand with Steph Curry.
It's unclear if basketball presents a true growth opportunity for Adidas.
Sales of performance basketball sneakers were down 20% in the first half of 2020 and now represent less than 5% of all athletic shoes sold, according to NPD Group.
North America net sales for Adidas brand were down 6% year-over-year to $1.27 billion in its 2020 fiscal third quarter.
In comparison, Nike saw a 1% year-over-year gain in North American revenues to $4 billion in its most recent quarter.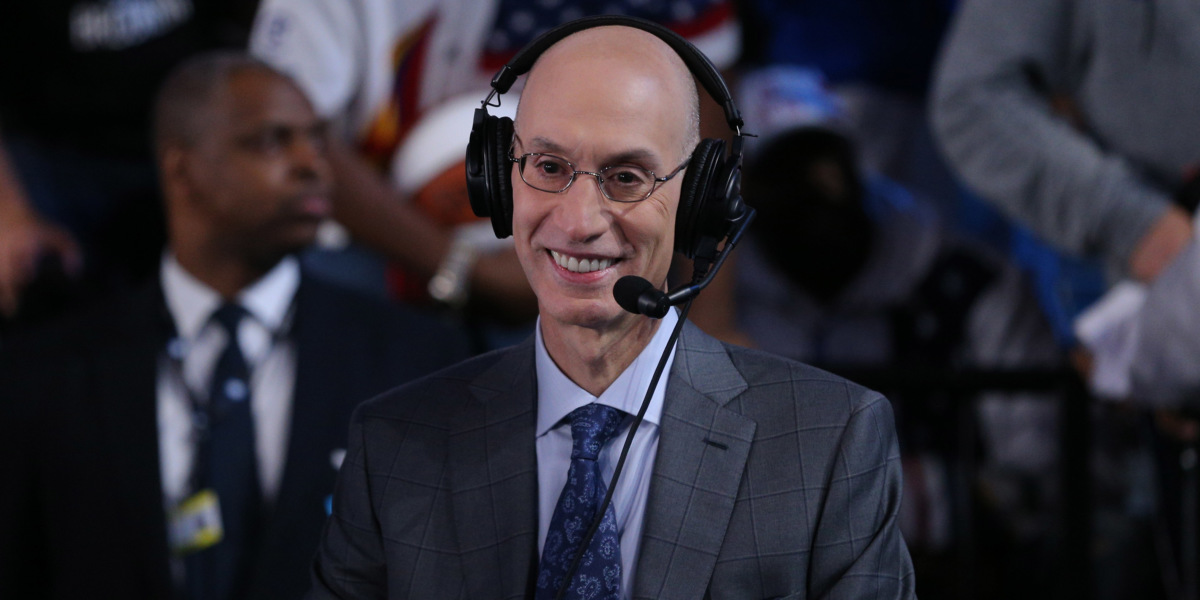 The NBA is looking at the possibility of expanding beyond 30 teams as the league grapples with the financial fallout of the pandemic.
"It's sort of the manifest destiny of the league that you expand at some point," NBA Commissioner Adam Silver said Monday. "I'd say [the pandemic] caused us to maybe dust off some of the analyses on the economic and competitive impacts of expansion."
Another NBA franchise would almost certainly have an entry fee exceeding $1 billion, which would be distributed evenly across current teams. That could provide some relief after the league missed 2020 revenue projections by $1.5 billion.
The average value of an NBA team is $2.2 billion, up almost sixfold over the last decade. The New York Knicks have the highest valuation at $4.6 billion, while the Memphis Grizzlies have the lowest at $1.3 billion. 
The NBA hasn't expanded since the Charlotte Hornets paid $300 million to join the league as the Bobcats in 2004. The team is now worth $1.5 billion.
Where To Go? Seattle is a top contender in the NBA's expansion plans after losing the SuperSonics to Oklahoma City in 2008.
The Seattle Kraken, who paid $650 million to join the NHL in 2021, will play in the new $930-million Climate Pledge Arena — designed to also accommodate a basketball team.
SPONSORED
Personal Finance, In The Palm of Your Hand

To get your finances ready for the future, you need a multi-pronged approach.
Thankfully, Acorns gives you the option to do that for just $1, $3, or $5 per month.
Spend Smarter: Get the only heavy metal debit card that saves and invests for you, with real time Round-Ups, Smart Deposit, and no hidden fees.
Save More: Invest spare change automatically, set aside money from each paycheck,, and get money tips on the go.
Invest Early: Invest in more than 350 national and global brands and even set up investment accounts for kids with potential tax savings as they grow.
Sign up for Acorns today and set yourself up for a financially stable future.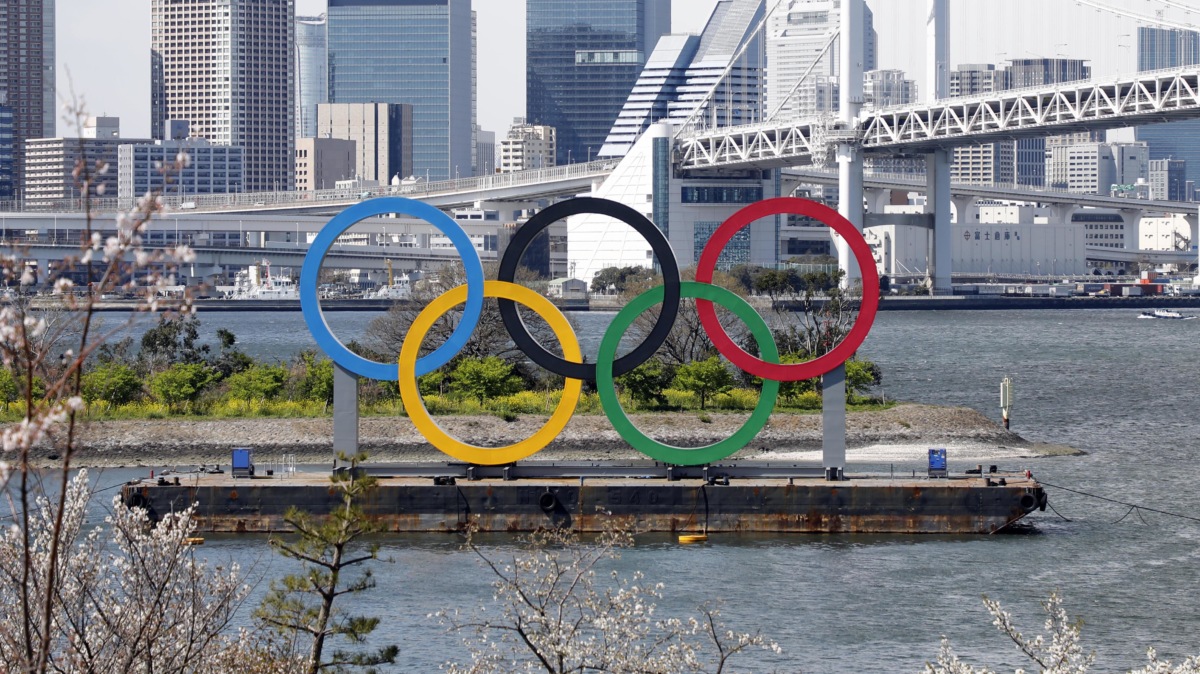 The official cost of the postponed Tokyo Olympics is now $15.4 billion, a 22% increase from last year's budget of $12.6 billion.
The $2.8 billion difference stems from costs of the one-year delay like renegotiating contracts and implementing COVID-19 safety measures. Costs specifically related to combating the virus total $900 million.
Audits by the Japanese government, however, have suggested that the actual cost of the games will be closer to $30 billion.
When Tokyo won the bid for the event in 2013, it said it would cost $7.5 billion.
The Japanese government and taxpayers are responsible for all but $6.7 billion of the cost, an increasingly hard sell to the public as anti-Olympics sentiment grows.
About 70 domestic sponsors have already contributed a record $3.3 billion, and other companies will reportedly tack on $150 million more.
In October, Tokyo organizers announced that they would shave $280 million off the budget by cutting back on some frills like hospitality offerings.
Danita Johnson is set to become president of business operations for D.C. United. She will be the first Black president of an MLS team and one of the highest-ranking female club executives in league history.

The College Football Playoff could postpone New Year's bowl games if COVID-19 issues occur.

The Washington Football Team settled a 2009 sexual misconduct claim against owner Daniel Snyder for $1.6 million.

The NCAA issued Florida football head coach Dan Mullen a one-year show-cause order and the Gators' program received several recruiting restrictions as a result of recruiting rules violations.
WEBINAR
Preparing Your Venue For Fans

Discover the technology that can help you remain flexible and accommodating in a partial-fan environment and how that technology will still be valuable when we return to full fan environments across multiple types of events.
Register for the replay of our most recent webinar with John Dittig and Mario DiAntonio of Samsung Electronics America and get a link to a discussion on how these technologies can be implemented in the short and long term delivered right to your inbox.
U.S. stocks continued to lose steam on Tuesday as concerns over elevated COVID-19 infection levels and fears of potential lockdowns weighed on the market. Here's a look at how sports-related stocks performed today:
Up:
Vista Outdoor (NYSE: VSTO) gained 21.97%
Big 5 Sporting Goods (NASDAQ: BGFV) gained 17.51%
Peloton Interactive (NASDAQ: PTON) gained 11.65%
Down:
Daktronics (NASDAQ: DAKT) dropped 5.39%
Lululemon Athletica (NASDAQ: LULU) dropped 3.57%
Under Armour (NYSE: UA) dropped 2.78%
(Note: All as of market close on 12/22/20)
Home fitness companies like Peloton have surged during the COVID-19 pandemic, but growth could slow as the vaccine makes gym-going more appealing. "Connected will be the key to 2021 and beyond," one expert told Front Office Sports. 
Under Armour continues to offload college sponsorship deals. The sportswear company and the University of Cincinnati agreed to a buyout deal that gets Under Armour out of a 10-year, $50 million commitment five years early.
Front Office Sports asked play-by-play announcer and "SportsCenter" anchor Steve Levy about calling the Ravens-Browns thriller, whether he's interested in hosting ESPN's NFL draft coverage and if the "hockey guy" is excited about ESPN potentially regaining NHL TV rights
Golden State Warriors vs. Brooklyn Nets: Kevin Durant returns to the court with the Nets against his former team in the 2020-21 NBA season opener. He sat out last season with an Achilles injury sustained in the 2019 Finals. Steph Curry, who hasn't played in a regular season game since October 2019, will lead a Warriors squad that's without Klay Thompson for the season and Draymond Green for at least the night. No. 2 overall pick James Wiseman will make his NBA debut 13 months after leaving the NCAA early in his freshman season.
How to watch:
7 p.m. ET on TNT
Betting odds:
Nets -7.5 || ML -305 || O/U 231.5