The U.S. sports betting market keeps growing, and the Garden State has emerged as the clear-cut frontrunner.
NJ Surpasses Nevada With $6B In Sports Bets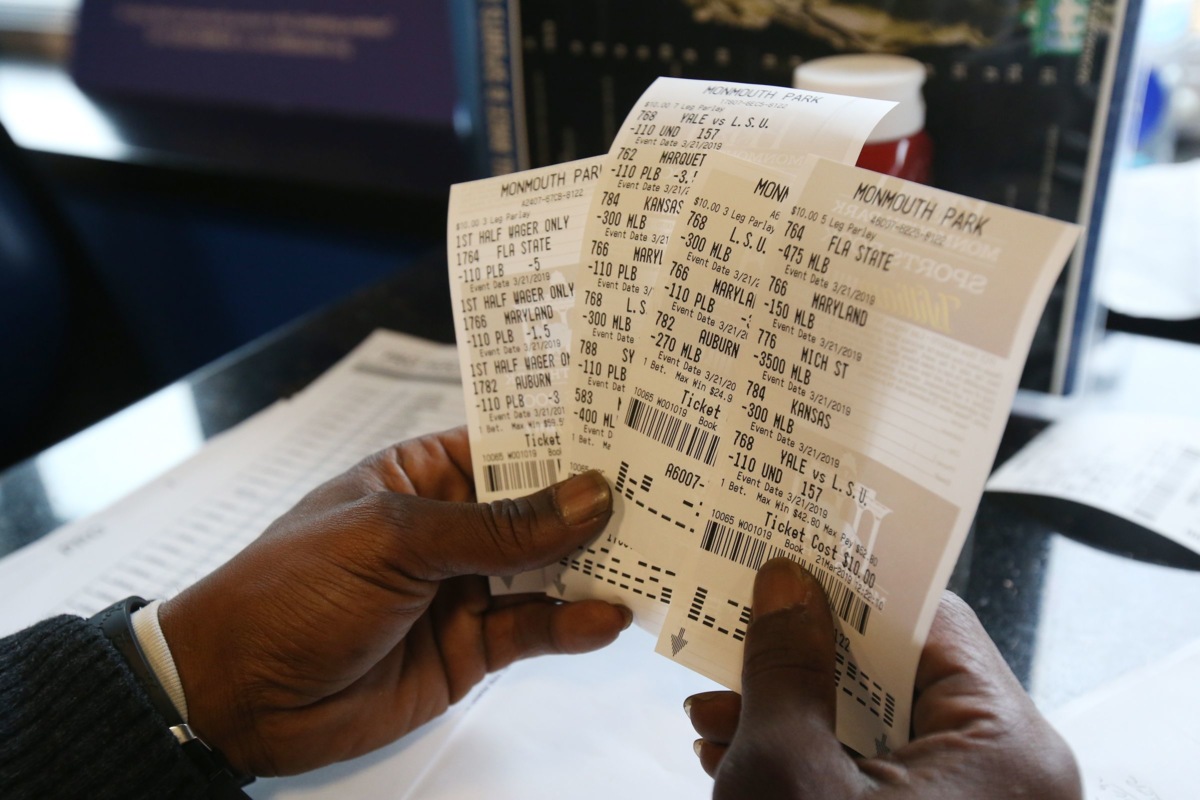 Nevada has officially been overtaken as the mecca of sports betting. New Jersey is the new top dog.
With the rise of mobile betting, coupled with the pandemic, Nevada lost its heavily tourism-based stream of bettors. While mobile betting is legal in the state, it requires in-person registration — plus, Nevada's population is less than half that of the Garden State.
New Jersey, which legalized sports betting in 2018, beat Nevada in money handled in every month of 2020.
Last year, New Jersey handled $6 billion in sports bets while Nevada handled $4.3 billion, the lowest total in the state since 2015. Pennsylvania, Illinois and Indiana finished next in total handle for the year.
New Jersey's mobile betting numbers soared in 2020, with about 90% of bets placed with on-the-go options.
In Nevada, mobile bets accounted for closer to 60% of the total handle.
But Nevada isn't going anywhere when it comes to big games and celebrations. Las Vegas is still a premier destination for sports bettors during events like March Madness and the Super Bowl.
Nevada's fall from the top is less about a lack of allure to the state, and more about the evolving market nationwide.
Osaka Takes A Swing At Soccer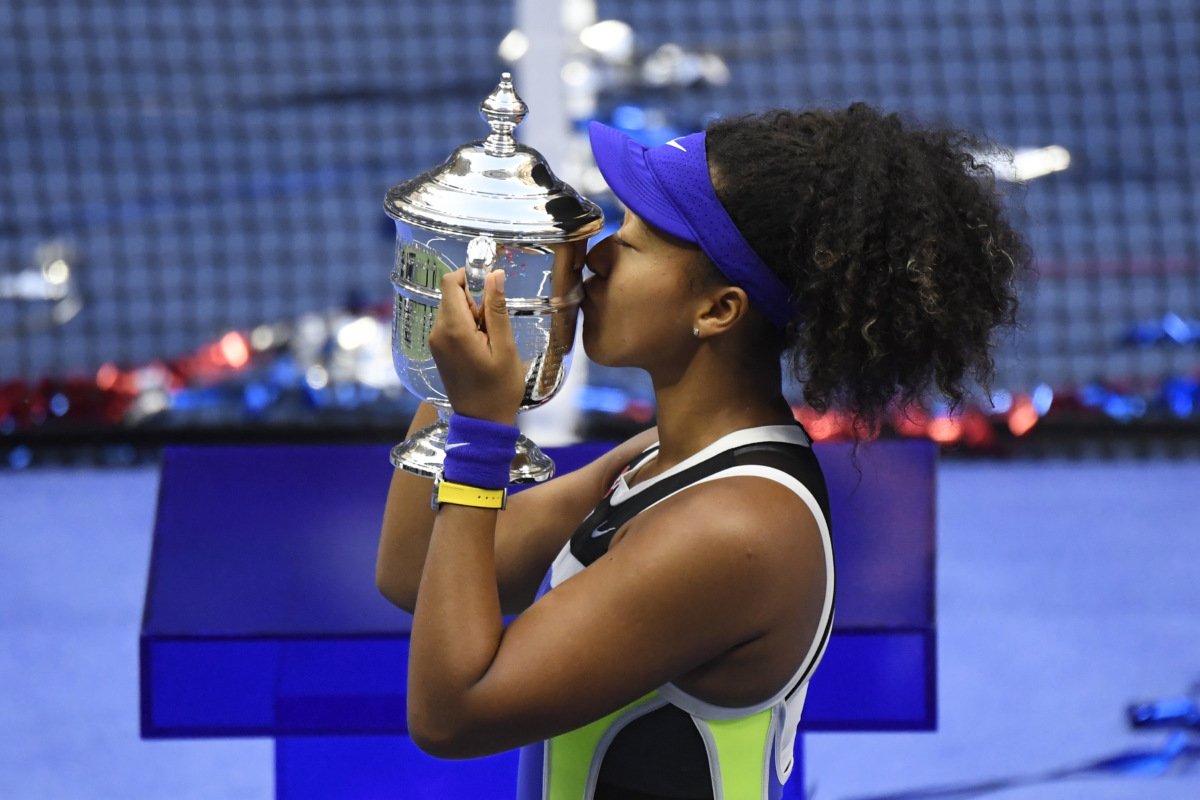 Naomi Osaka is adding women's soccer to her investment portfolio.
The three-time Grand Slam champion is the first to invest in the North Carolina Courage — the 2018 and 2019 NWSL champions — since Steve Malik became the owner and relocated the team from New York in 2017.
"I've been wanting to get involved with the NWSL for a while, to promote women's sports and also as a business investment because I can see it growing rapidly," Osaka told People.
Osaka had conversations with multiple NWSL teams about investing. There are currently 10 teams in the league with two more slated to join.
The NWSL, which saw a nearly 500% jump in 2020 television ratings, continues to build interest from both viewers and investors.
The league has experienced a recent influx of celebrity backers:
A group of investors led by Natalie Portman and Reddit co-founder Alexis Ohanian was granted rights to bring a new team to Los Angeles. The team, Angel City FC, expects to begin play in 2022.
Athletes Serena Williams, Mia Hamm and Billie Jean King are also listed as founding investors of the LA ownership group.
Brittany Matthews, fitness entrepreneur and Patrick Mahomes' fiancee, is part of the ownership group for the NWSL expansion team heading to Kansas City this year.
The investment is the latest partnership for Osaka, who has teamed up with brands like Hyperice, Louis Vuitton, BodyArmor, Bare Minerals and Nike.
Last year, the tennis star had the highest-earning year ever for a female athlete, according to Forbes — earning $37.4 million from June 2019 through May 2020. 
The Courage said they plan to incorporate Osaka into their design decisions in 2021, harnessing her affinity for fashion.
SPONSORED
The Big Game's Big Show

The Pepsi Super Bowl Halftime Show is one of the biggest moments of the year.
This year, award-winning artist The Weeknd is set to perform an amazing show. Grab and scan your Pepsi to get closer to the action and experience Halftime like never before.
Visit pepsihalftime.com to learn more.
CBS Nears Super Bowl Ad Sellout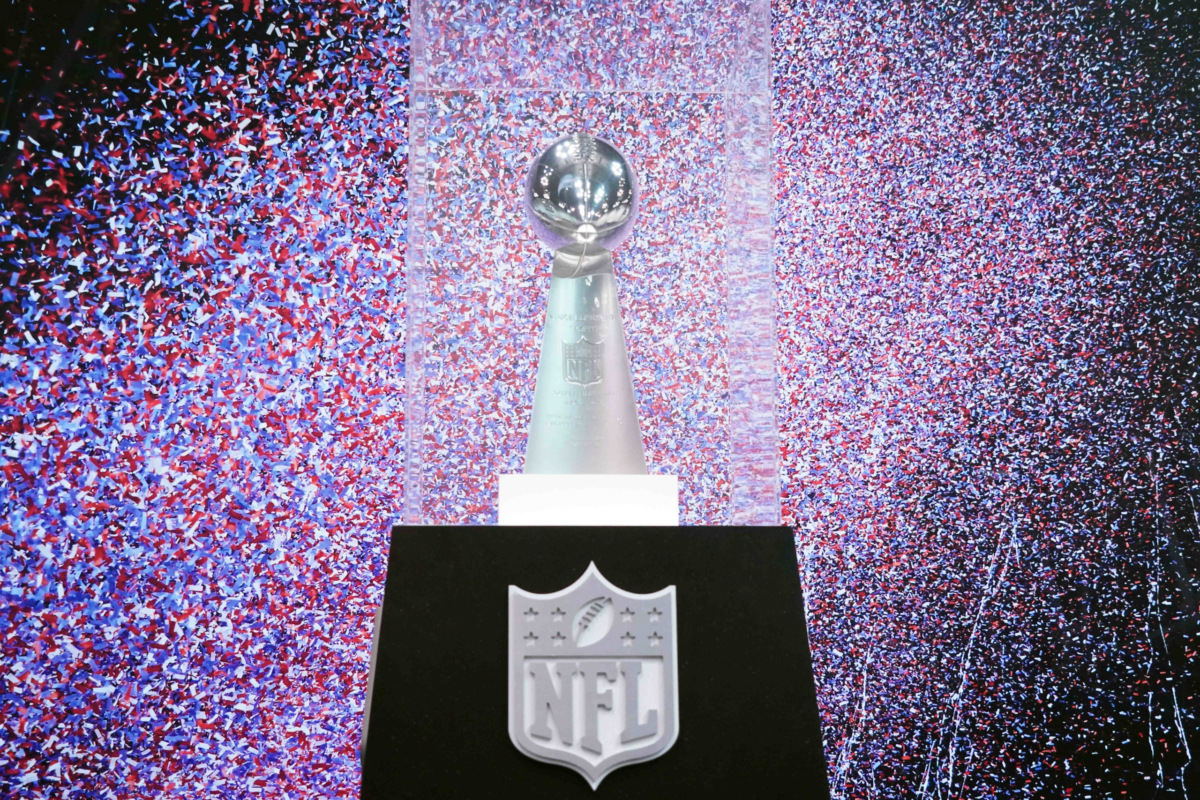 ViacomCBS has "virtually sold out" its ad inventory for Super Bowl 55.
Thirty-second spots for this year's national broadcast went for about $5.5 million — down slightly from 2020.
Last year, Fox sold out its ad inventory 10 weeks before the Big Game with a total of $435 million spent on in-game advertisement. That was the earliest Super Bowl ad inventory had sold out in nine years.
CBS sold all of this year's ad space a week earlier than it did for its most recent Super Bowls in 2016 and 2019, but the pandemic did affect demand.
A lack of trailers for new movie releases is among the reasons why demand for ads dipped.
Several major brands have also decided to allocate money elsewhere.
Super Bowl mainstays like Coca-Cola, Anheser-Busch and PepsiCo won't air ads for their flagship products.
Hyundai and Avocados from Mexico are also sitting out this year. 
Other brands that have never advertised during the game, like Chipotle and DoorDash, are seizing the opportunity.
CBS is said to still have some "scattered" advertisement openings in pre-game coverage, where spots range in price up to about $3 million.
Longtime New York Yankees starter Masahiro Tanaka, one of the top free agents of the MLB offseason, is returning to Japan to play for his original team, the Rakuten Eagles. 

The Milwaukee Brewers promoted Sara Goodrum to minor league hitting coordinator. She is the first woman to hold the role for an MLB club. 

The Major League Soccer Players Association submitted a proposal to MLS to extend the current collective bargaining agreement through the 2026 season. The parties are facing a Jan. 29 deadline to reach a revised agreement. 

The Atlanta Braves started the Henry Louis Aaron Fund, intended to help expand diversity in baseball. The Braves seeded the fund with $1 million, and MLB and the MLB Players Association also donated $500,000 each.
WEBINAR
Executive Roundtable: Putting Employees First

In a unique year for sports, several organizations set fantastic examples for the rest of the industry by showing strong leadership and putting employee welfare first in the face of COVID-19.
FOS will sit down with leaders from the Charlotte Hornets and Miami Dolphins, two of the winning organizations from 2020's Best Employers in Sports Awards presented by FEVO, for a roundtable discussion on how their organizations kept the focus on their employees, even in uncertain times. The conversation will also cover how they are tackling initiatives around diversity and inclusion, COVID-19, professional development, and more.
The discussion, led by Front Office Sports CEO Adam White and FEVO CEO Ari Daie, will include:
Fred Whitfield, President, Vice Chairman, Alternate Governor & Minority Owner, Charlotte Hornets
Jason Jenkins, Senior VP, Communications and Community Affairs, Miami Dolphins
Join in LIVE on Tuesday, February 2nd at 1PM ET. Grab Your Spot Now!
Despite GameStop's meteoric rise coming to an end as brokers restricted trading, markets jumped across the board. Here's a look at how sports-related stocks performed: 
Up:
Caesars Entertainment (NASDAQ: CZR) was up 10.30%
Penn National Gaming (NASDAQ: PENN) was up 9.55%
Comcast (NASDAQ: CMCSA) was up 6.57%
Down:
GameStop (NYSE: GME) was down 43.18%
FuboTV (NYSE: FUBO) was down 14.21%
Allied Esports Entertainment (NASDAQ: AESE) was down 11.01%
(All as of market close on 1/28/21)
The Houston Rockets (7-9) will host the Portland Trail Blazers (9-7) tonight at the Toyota Center. The matchup is the first of a seven-game road series for the Trail Blazers after the team fell short to the Oklahoma City Thunder at home on Monday.
Portland will be without CJ McCollum, Jusuf Nurkic and Robert Covington due to injuries. Rodney Hood and Derrick Jones Jr. are probable to play. 
How to Watch:
7:30 p.m. on TNT
Betting Odds:
Rockets -4.5 || ML -180 || O/U 227.5