Good seats to the Final Four are never cheap — and some for this year's event in New Orleans are selling for more than $17,000, according to Bloomberg. The cheapest seats are currently going for around $427.
$3B Sports and Entertainment Center Planned Near Vegas Strip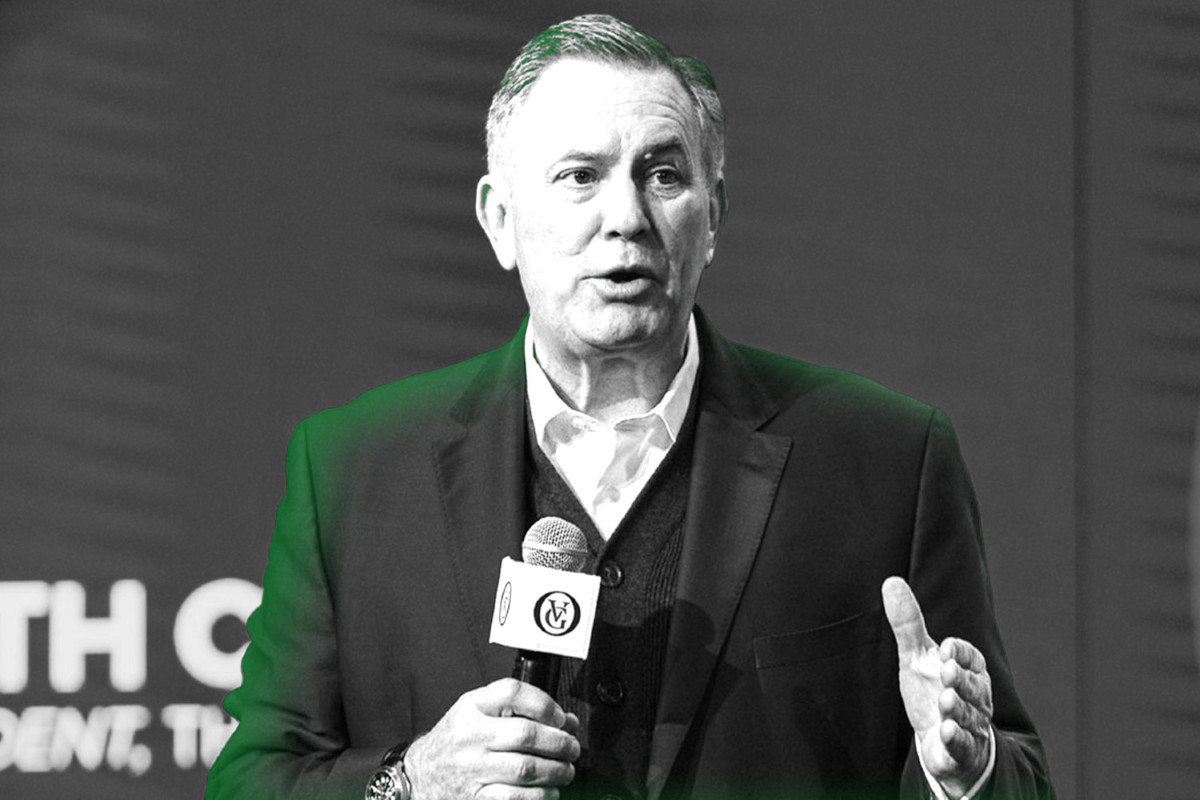 Oak View Group purchased 25 acres in Las Vegas for a $3 billion entertainment campus — including a $1 billion, 20,000-seat arena — that aims to attract new events and professional sports teams to Sin City.
The land sits within a 66.5-acre plot purchased for nearly $99 million by Blue Diamond Acquisition in February, according to Clark County Records.
Plans include an amphitheater, hotel, and a casino for which Oak View Group would bring in a gaming partner to help with operations. Oak View Group is well-equipped to run event centers.
The company redeveloped and operates Climate Pledge Arena in Seattle.
It partnered on building and operating UBS Arena in Long Island.
Next month, it opens the Moody Center in Texas.
"We will usher in the evolution of Las Vegas as the new entertainment and sports capital of the world," Oak View Group CEO Tim Leiweke said.
The NHL's Golden Knights moved to Las Vegs in 2017, the NFL's Raiders arrived in 2020, and Front Office Sports reported that Formula 1 is coming to Vegas in 2023.
Potential Plays
A group led by Fortress Investment Group's co-CEO Wes Edens has expressed interest in bringing an MLS team to the city.
The NBA is also reportedly looking to expand in Las Vegas, though the league said that won't happen for at least five-to-six years, if at all. However, Leiweke says the arena "will be built to the highest specifications of the NBA."
New York Using Casino Revenue To Help Fund Bills Stadium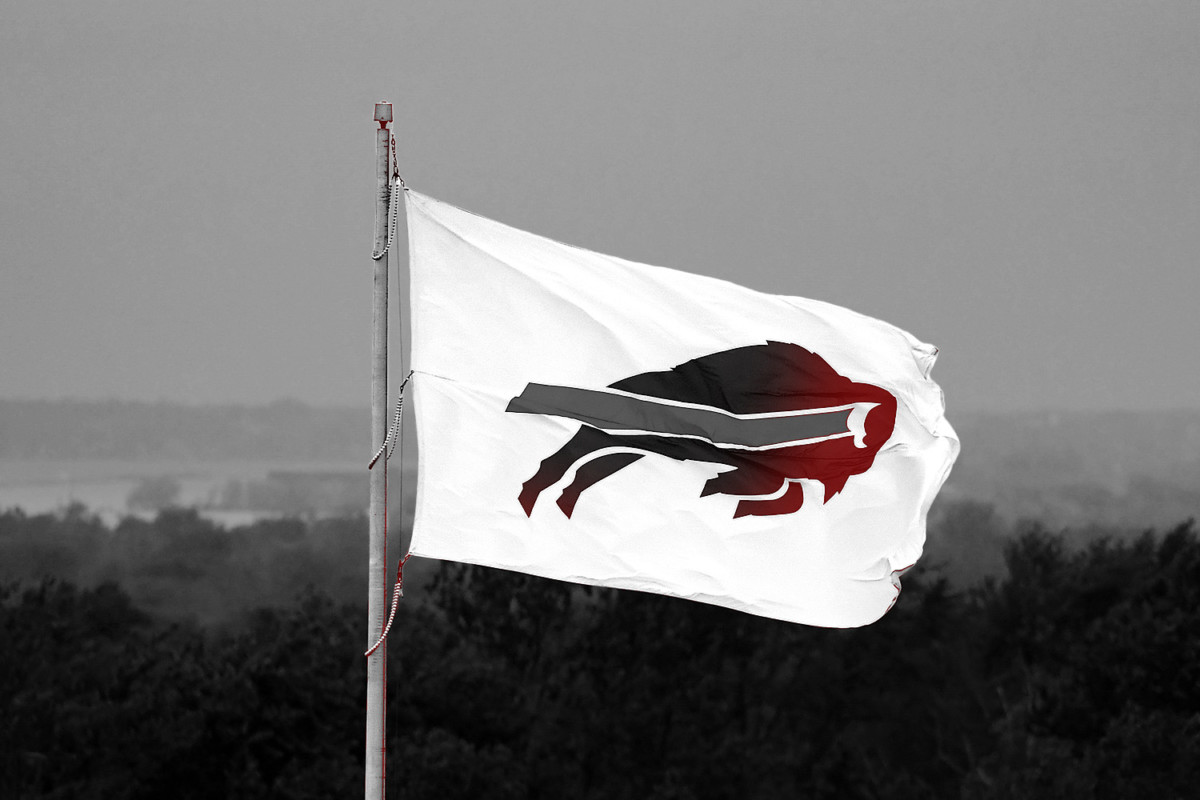 On Monday, New York Gov. Kathy Hochul announced the state would contribute about $600 million to the Buffalo Bills' $1.4 billion stadium project.
A day later, Hochul clarified where a lion's share of that cash would come from: the Seneca Nation of Indians.
The Seneca Nation made a "long-delayed" payment of $564.8 million in casino revenue to resolve a legal dispute.
Hochul said $418 million worth of that money will go directly toward the Bills' stadium.
Now, taxpayers will be responsible for about $172 million, Hochul said.
In a statement, Seneca Nation President Matthew Pagels called the decision "hostile and shameless greed. … The Governor's new stadium won't be a product of progress. It will be a monument to Albany's vindictive desire to punish the Seneca people."
Outside contributions won't stop there, however.
As part of the deal, Erie County is contributing $250 million, and on Monday, the NFL announced it had approved a $200 million loan to help with construction. Bills owners are required to match that amount and pay for any cost overruns.
Stadium Specifics
The stadium will be built next to the team's current one in Orchard Park. The plan is for an open-air venue that seats 62,000 fans.
Construction is expected to finish in time for the 2026 season.
SPONSORED BY TICKETMASTER
Elevating the Modern Fan Experience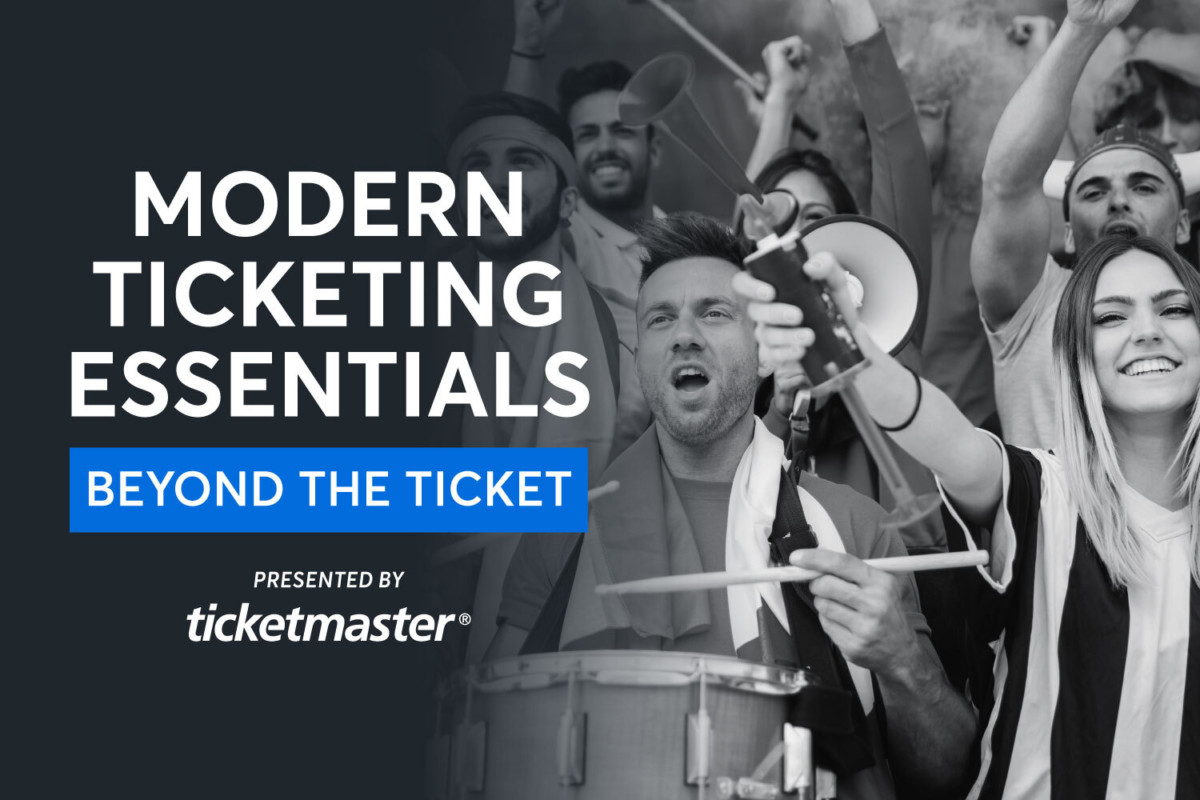 Thanks to the continued advancement of social media and virtual technology, fans now expect and crave unique and immersive live event experiences. The ticketing industry extends beyond just ticketing to help enhance the live experience for all fans. 
Modern Ticket Essentials: Beyond the Ticket, our new six-lesson course presented by Ticketmaster, is here to help those looking to learn more about how modern ticketing helps teams and event organizers enhance the live experience for their fans. 
This free online course provides a behind-the-scenes look at how Ticketmaster and their partners are thinking about the future of ticketing – from personalization and data strategies to NFTs, distribution partnerships, and more.
Sign up today to earn your verified digital badge. Get started!
Sportradar Reports $634M Fiscal Year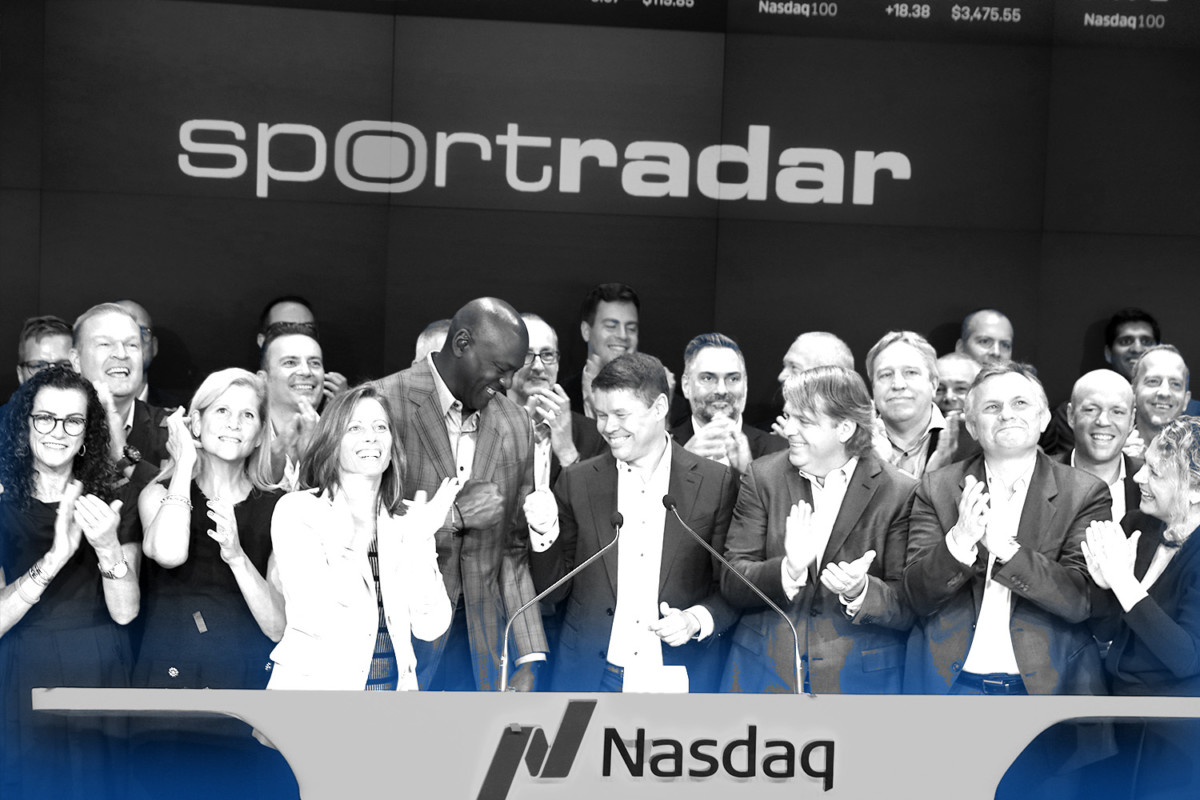 Sportradar exceeded its own expectations in 2021, according to the sports data firm's latest earnings report.
The sports data aggregator generated $634.2 million in revenue in FY2021, a 39% increase year-over-year, driven by growth across all business segments. Those results surpassed the company's annual revenue outlook for 2021, which was between $617 million and $619 million.
The company expects FY2022 revenue to range between $742 million and $780 million.
Sportradar continues to diversify its portfolio of clients in 2022.
In January, it secured an integrity support deal with the Canadian Hockey League.
Athletes Unlimited hired the company in February to protect its competitions.
The same month, it announced an agreement with the USFL.
Earlier this month, it struck a partnership with Bowl Season to advise on sports betting.
Sportradar also reported $172.2 million in revenue in Q4 2021, a 41% increase compared to the same period the year prior. The Switzerland-based company saw its revenue in the U.S. reach $26.2 million during the quarter, a 92% uptick compared to Q4 2020.
Quite the Journey
Sportradar went public in September 2021 after raising $513 million through an IPO, giving the company a valuation of just under $8 billion. The company originally planned to go public last March via a merger with Horizon Acquisition Corp., a SPAC backed by Los Angeles Dodgers co-owner Todd Boehly.
SPONSORED BY WHOOP
Manage the Madness This March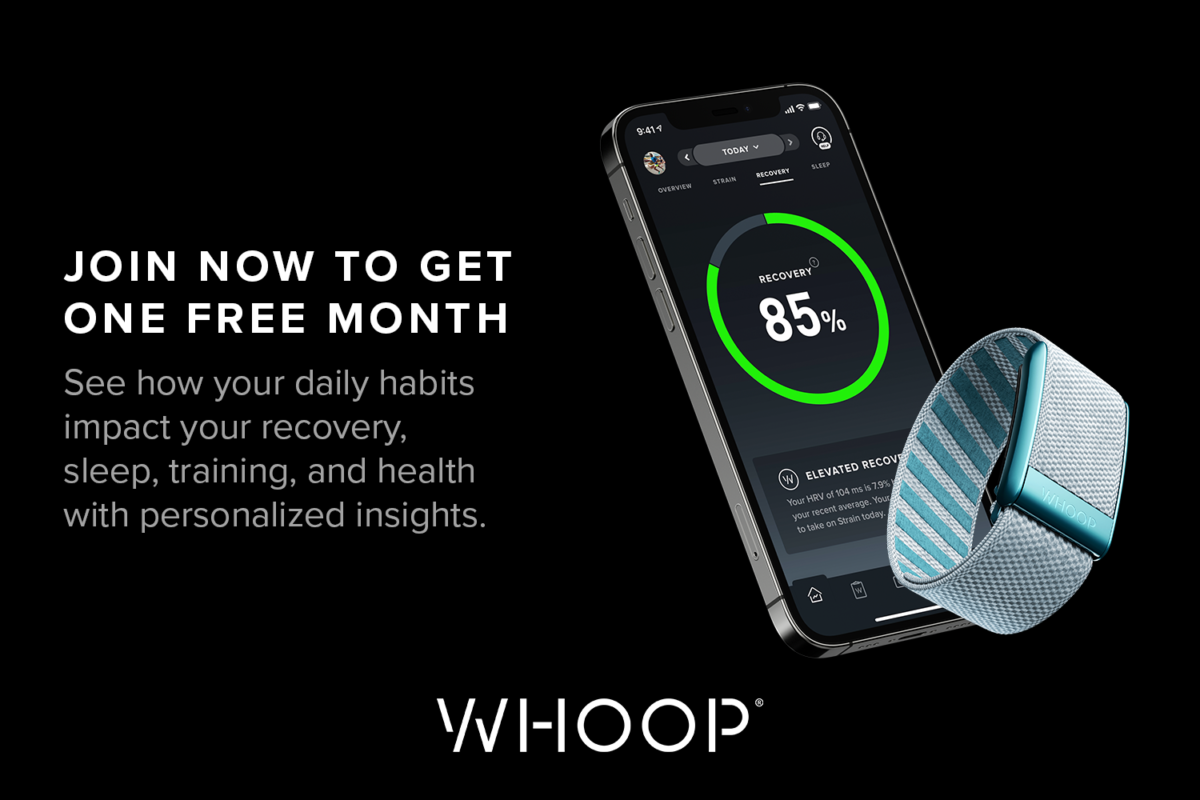 Stay on top of your game with WHOOP, the most powerful fitness and health coach on the market, and their all new WHOOP 4.0.
WHOOP isn't just another fitness wearable. The strap and app work together to provide you with personalized recommendations and coaching feedback.
Wake up each morning with a recovery score based on how well you slept, your heart rate variability, respiratory rate, and other vital signs. WHOOP tells you when you're primed for a big day and when you should take it easy based on your body.
The data just got even smarter with WHOOP 4.0 — 33% smaller, designed with new biometric tracking, including skin temperature, blood oxygen, and more.
Get started with WHOOP and get a free month today.
Market Movers
U.S. stocks experienced declines across all three major indexes on Wednesday following a session of gains. Here's a look at how sports-related stocks performed:
(Note: All as of market close on 3/30/22)
Hall of Fame baseball player David Ortiz hosts "Big Papi's Place," a baseball-centric rendition of Peyton Manning's, "Peyton's Places" franchise. Ortiz takes viewers on a journey through baseball history by traveling to iconic stadiums and speaking with some of the game's greats.
How to Watch: Exclusively on ESPN+ / Stream all of "Big Papi's Places" on ESPN+*
*Sponsored content. Game availability differs by market, check your local listing.
Refer Friends to Score Your Favorite Team's Jersey
| | |
| --- | --- |
| SPONSORED BY | |
Front Office Sports is celebrating that Paramount+ is home to world-class soccer matches from around the globe by giving away three authentic official jerseys.
How can you score one? Refer your friends and colleagues to Front Office Sports. Copy and paste your unique link below and share it in an email or on your timeline. 
*NO PURCHASE NECESSARY. Enter between March 21, 2022 @ 12:01 a.m. ET – April 30, 2022 at 11:59 p.m. ET. Open to US residents age 18+ only. 1 entry per person. Void where prohibited. See Official Rules for details.
Your custom referral link:
Or use these one-tap sharing methods: